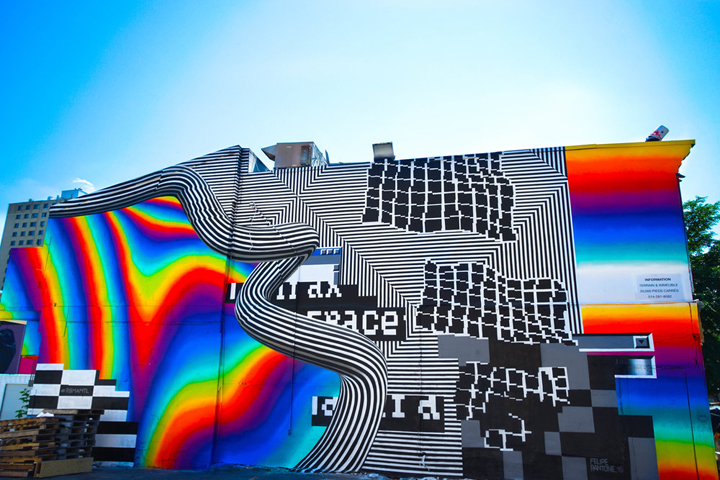 As part of this year's edition of the Montreal Mural Festival, Station 16 Gallery will host PLANAR DIRECTION, a solo exhibition by the wonderfully talented Argentine-Spanish artist Felipe Pantone. Opening this Thursday evening, June 8, PLANAR DIRECTION will showcase a series of Pantone's striking works, characterized by distinct geometric shapes that fuse black and white designs with bold florescent colors. Pictured above is the mural that Pantone painted for last year's Mural Festival. What follows is a brief preview of his new works for PLANAR DIRECTION:
Planar Direction 3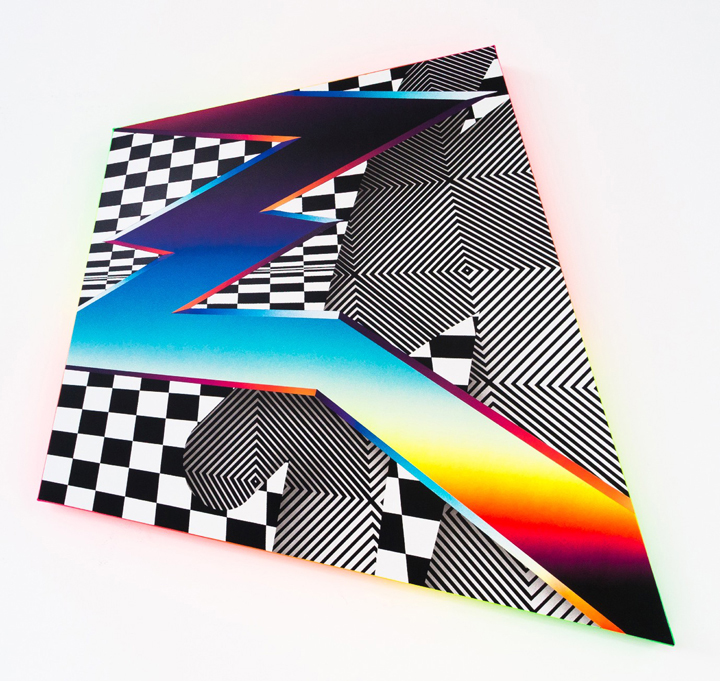 Planar Direction 6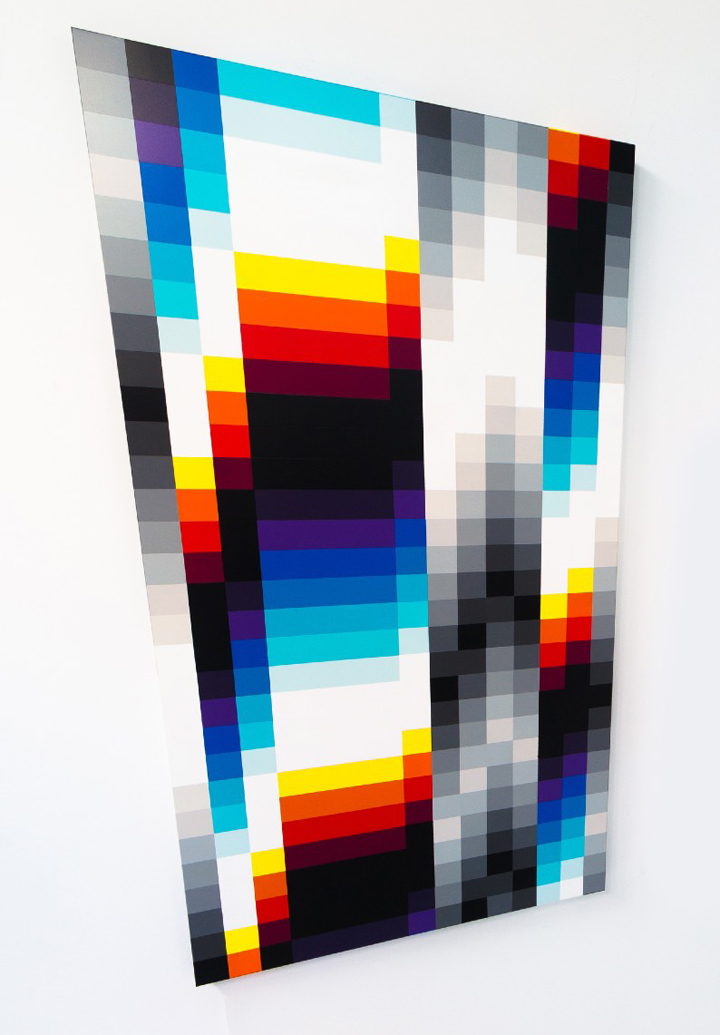 Planar Direction 4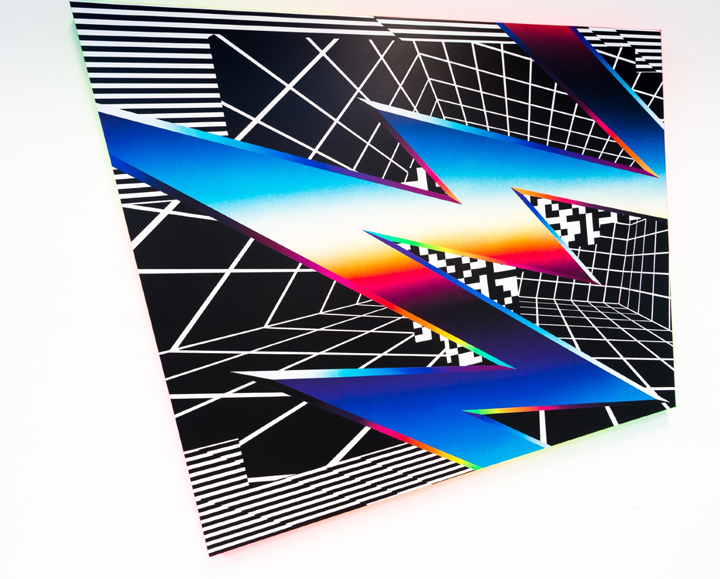 Station 16 Gallery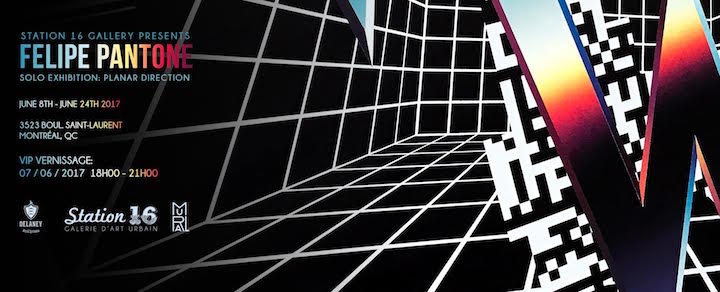 Station 16 Gallery is located at 3523 Boul St-Laurent in Montreal.
All images courtesy Station 16 Gallery
Note: Hailed in a range of media from Wide Walls to the Huffington Post to the New York Times, our Street Art NYC App is now available for Android devices here.