Reclaimed, Meres One's solo exhibit at Bushwick's Low Brow Artique, brilliantly celebrates Meres's wonderful talents and his love of graffiti. I spoke to Meres soon after visiting the exhibit: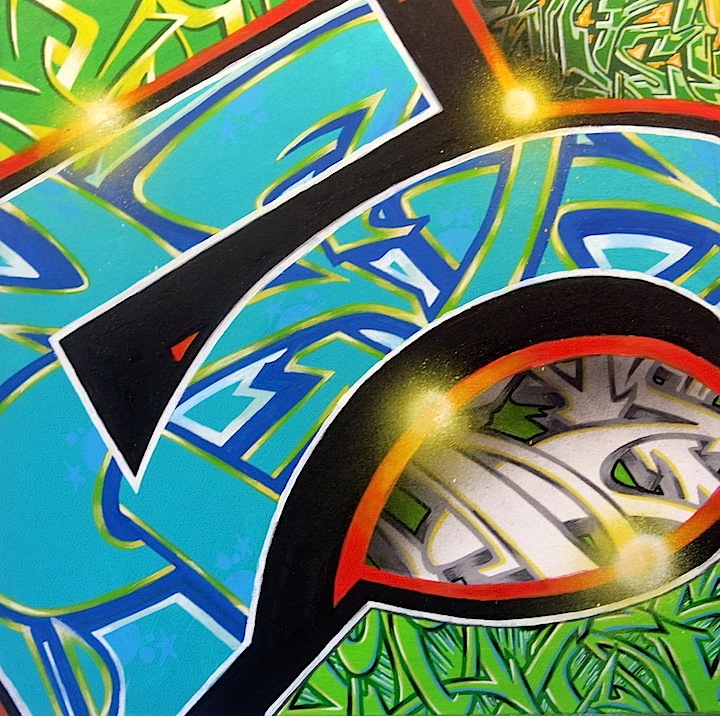 Can you tell us something about the title of the exhibit, Reclaimed? What does it mean?
After many months of coping with the loss of 5Pointz, Reclaimed is my way of revisiting and reclaiming my early days as a graffiti artist.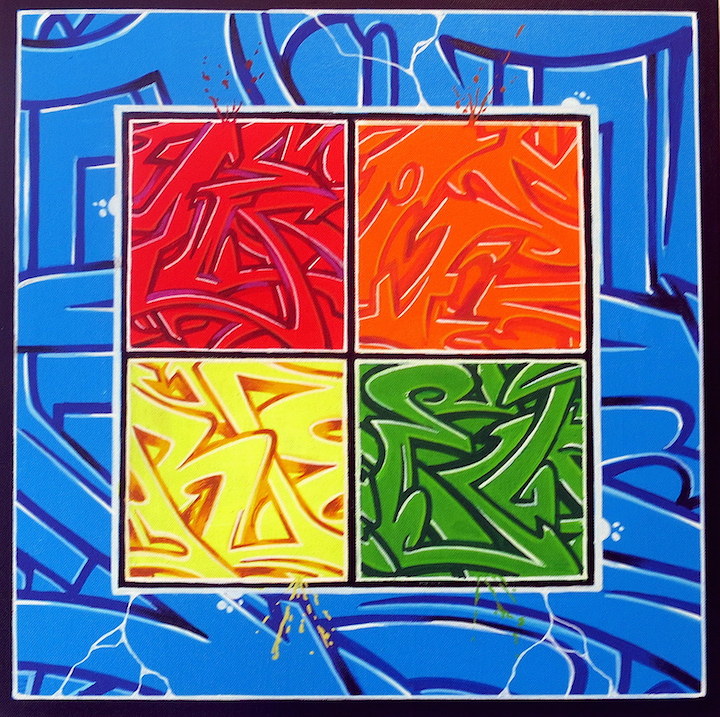 When did you first come up with the concept with the exhibit?  And can you tell us something about the process of preparing for it? 
I came up with the general idea in January, and when I showed some of the pieces I was working on to Bishop, he offered me a solo show at Low Brow Artique. In preparation, I revisited hundreds of photos of walls that I had painted at 5Pointz. My next step was to reinterpret them — selecting fragments from them and honoring my appreciation of hand-style.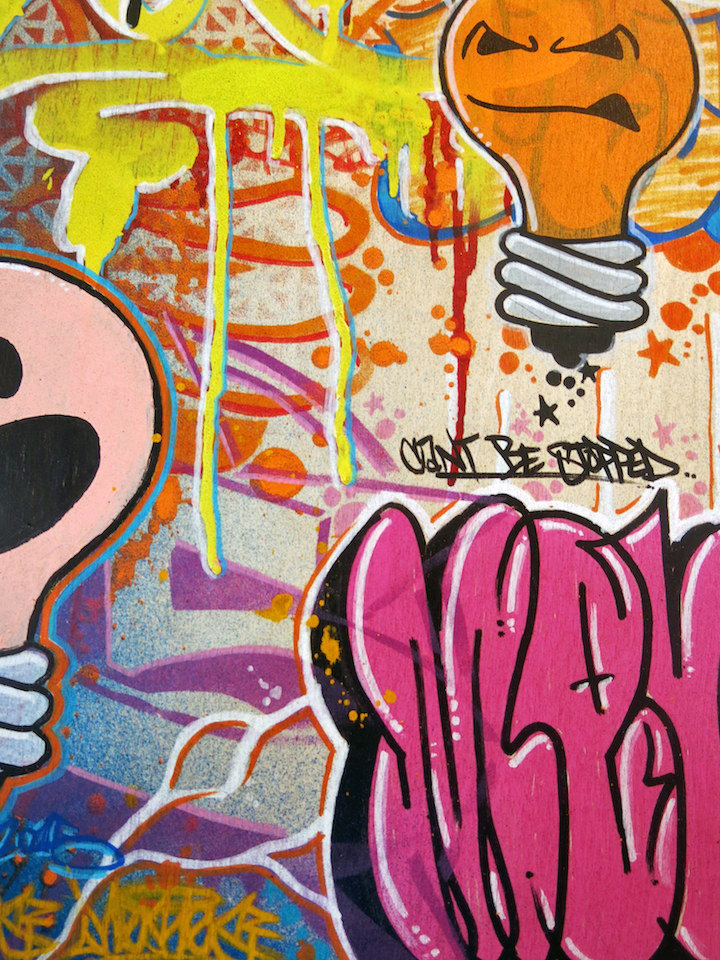 What about the centerpiece? It is so impressive! Its texture is just beautiful. It looks as though it was painted on reclaimed wood.
Yes, I painted it on a piece of wood that was reclaimed from the Coney Island boardwalk. I love that it has taken on a new life in this exhibit.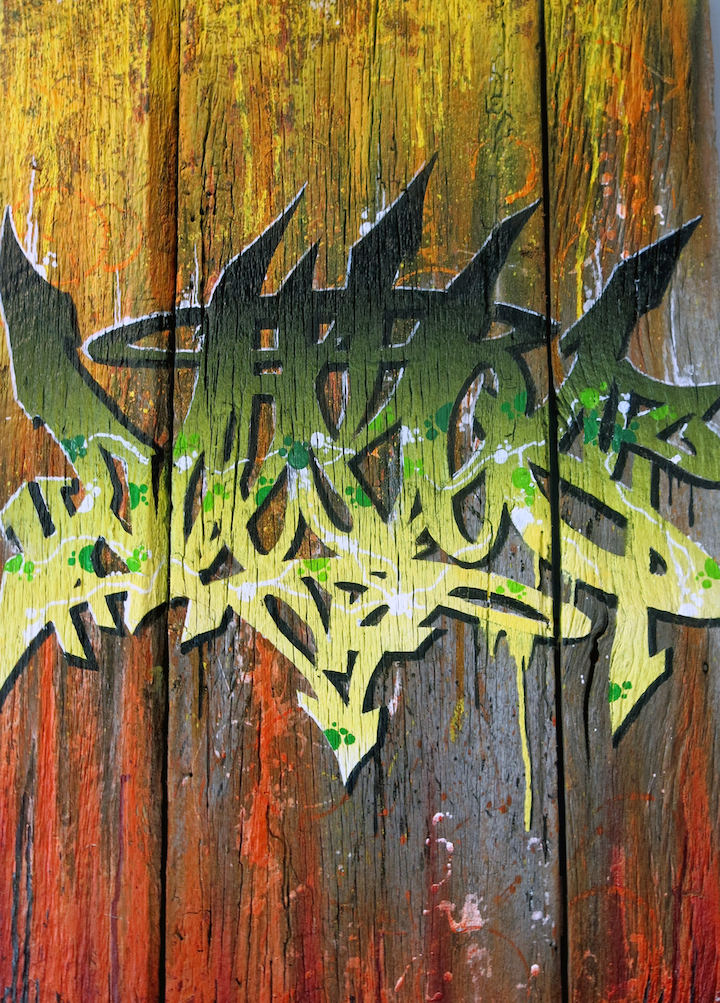 How has the response been to the exhibit?
It's been great! The opening was wonderful, and only two pieces remain. The others were sold shortly after the exhibit opened. I am currently preparing for a Part II, where I will take my work on this same concept to another — more abstract — level while working on a range of different surfaces.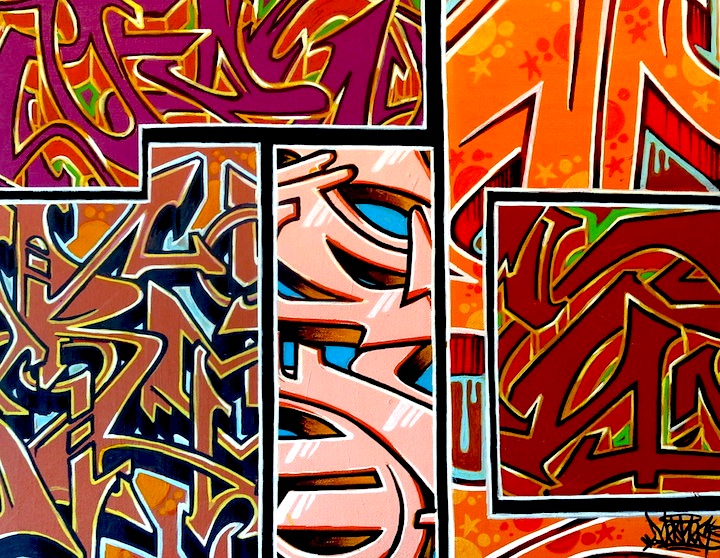 Note: Reclaimed remains on view at Low Brow Artique through Saturday May 9.  Now open seven days a week, Low Brow Artique is situated at 143 Central Avenue in Bushwick, Brooklyn.
Interview and photos by Lois Stavsky 
{ 0 comments }