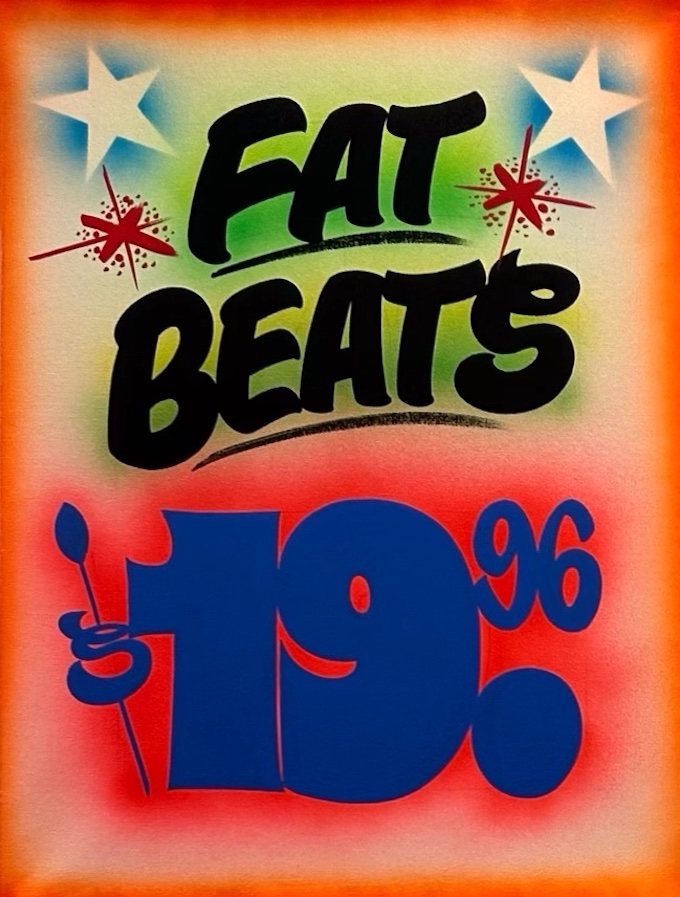 Curated by Kate Storch, "Landmark" is both aesthetically stirring and culturally enriching. Featuring artworks in a range of media by Joe Conzo, Charlie Doves, Bluster One, Peter Paid, Jeff Henriquez and Danny Cortes, the exhibition continues through this Sunday, January 29 at One Art Space in Tribeca. While visiting yesterday afternoon, I had the opportunity to pose a few questions to Kate.
This exhibition is a wonderful homage to hip-hop and to its iconic locations. What spurred you to curate it?
I'd been wanting to curate an exhibition on this theme for awhile. And the beginning of 2023, the year that celebrates the 50th anniversary of hip-hop, seemed like the ideal time to make it happen.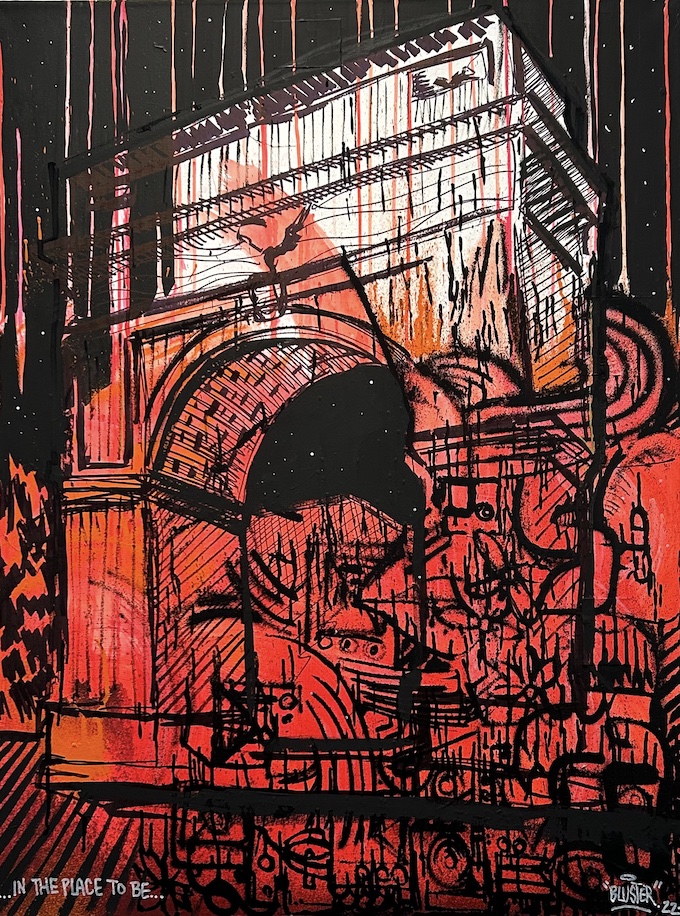 How did you decide which artists to feature?
I chose artists whom I admire as professionals and as people. They are all different, yet all are related to the culture in their own distinct ways. Joe Conzo photographed hip-hop from its early days in the South Bronx. His contributions to the culture are invaluable. I've been a huge fan of Charlie Doves for years. He is a master of the craft. I love Bluster One's signature style. Music runs through it. Peter Paid brilliantly captures the aesthetics of graffiti in his signage. I had a wonderful experience working with Jeff Henriquez several years ago at the Summer Classics Block Party For National Hip Hop Day at First Street Park. And Danny Cortes's expertise, energy, patience and humility increasingly impress me.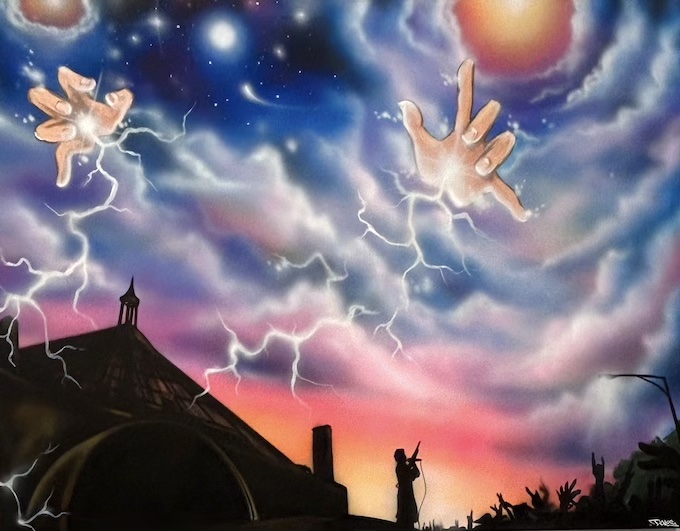 What were some of the challenges that curating this exhibit presented?
There are always challenges when curating, but in this case, they were limited. Everything has gone remarkably smoothly. All of the artists are great people — and easy to work with!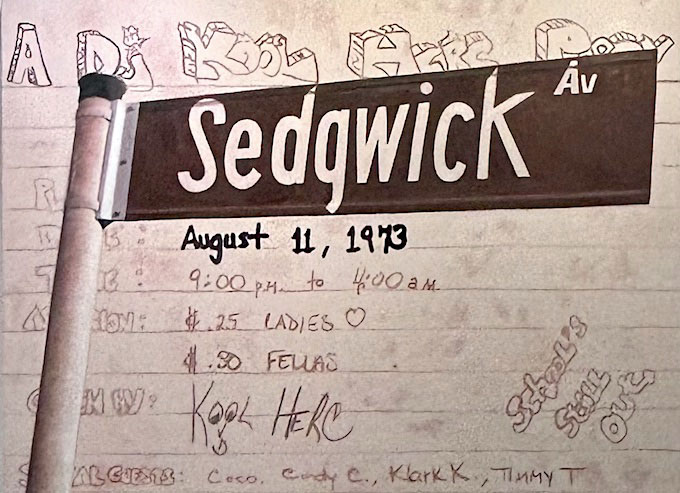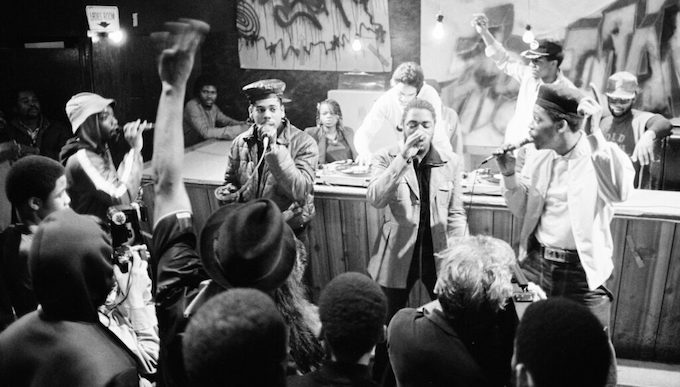 The exhibition is so beautifully installed. Can you tell us something about that?
The installation is entirely my vision. I had given the placement of the art considerable thought, and I had the artistic freedom here at One Art Space to make it happen. I wanted it all to come to life! I wanted it to be an experience.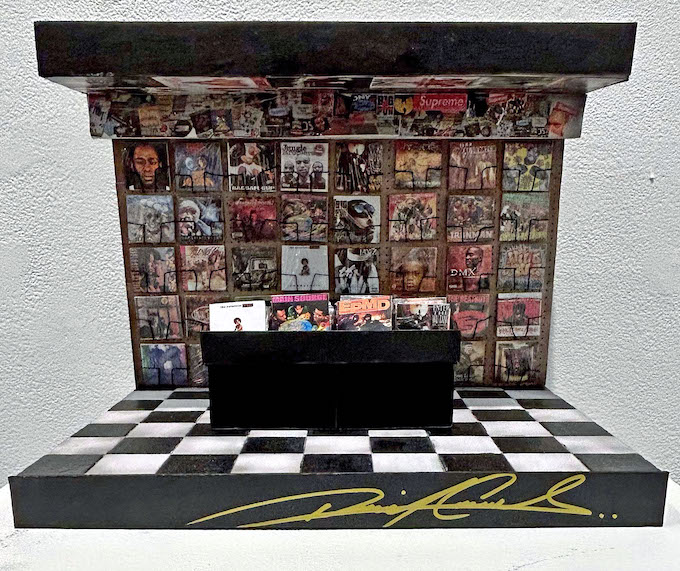 How can folks see the exhibit?
One Art Space is located at 23 Warren Street in Tribeca. The exhibit continues through Sunday from 1:00 PM – 6: 00 PM daily. Easily reached by just about every subway line, the gallery can be contacted at 646-559-0535.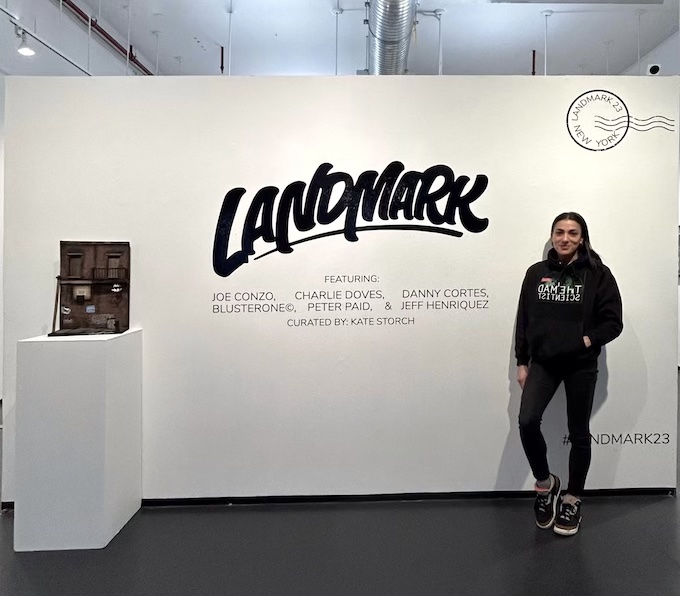 Congratulations, Kate!
Featured images:
7 Kate Storch, curator; typography by Peter Paid to the right of miniature art by Danny Cortes
Interview conducted and edited by Lois Stavsky; photos 1-4, 6 & 7 Lois Stavsky; photo 5, courtesy One Art Space