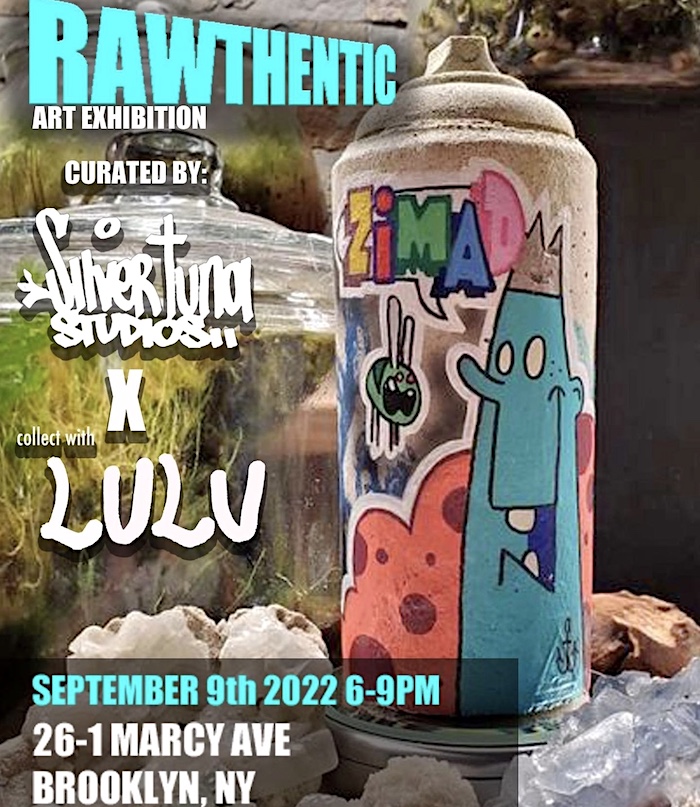 Brooklyn Art Haus aka BAH! — a new hugely impressive home for innovative artworks and events in Williamsburg, Brooklyn that will officially open in January — debuts tomorrow evening, September 9, from 6-9pm with RAWTHENTIC. Curated by Silvertuna Studios and Collect with Lulu, the premier exhibition and event features a diverse array of contemporary urban artworks by legendary artists Chris RWK, Al Diaz, de la Haba, Kit 17, Easy, Zimad and Nite Owl, along with video presentations — filmed by Silvertuna Studios — of the artists at work. Also on view will be the distinctly unique Vanderhall Carmel GTS custom-designed and hand-painted by the artists.
A small selection of images from the dynamic, brilliantly curated exhibition follows:
Chris RWK, "Built For This," Mixed media on canvas, 24″ x 24″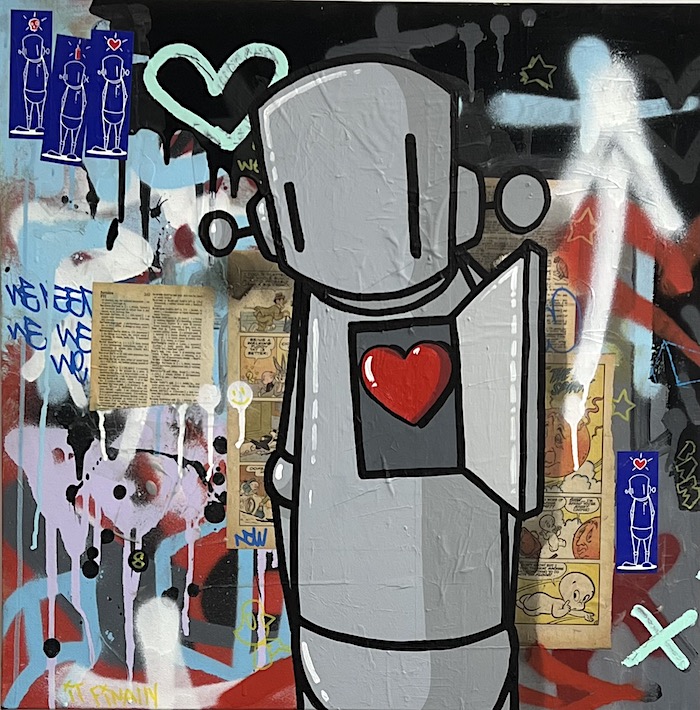 Al Diaz, "For The Haters,"  Mixed media on wood, 24″ x 34″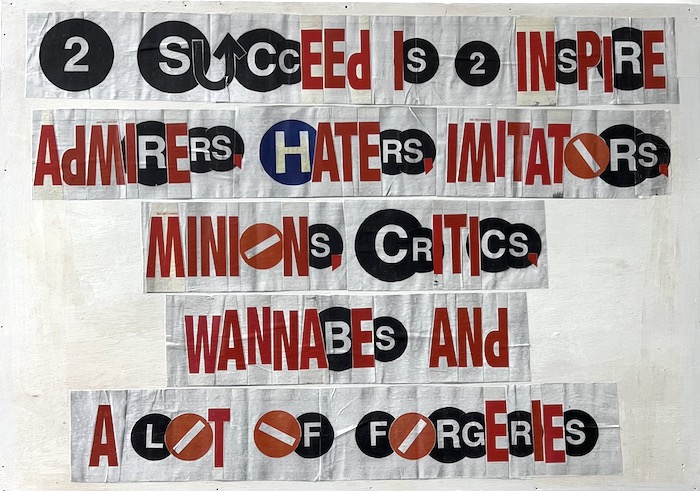 Gregory de la Haba, Straight Red Threes, Oil, krink, and spray paint on printed canvas, 78″ x 44″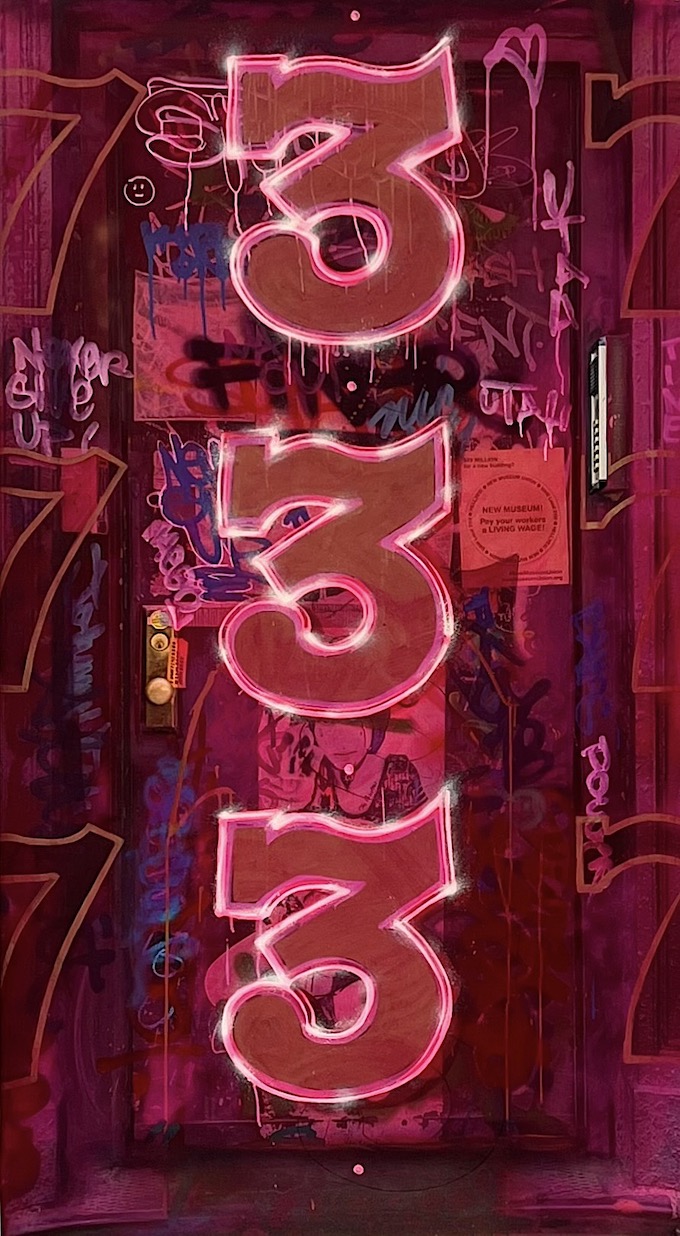 Kit 17, "Subway Days Burner," Mixed media on canvas, 63″ X 113″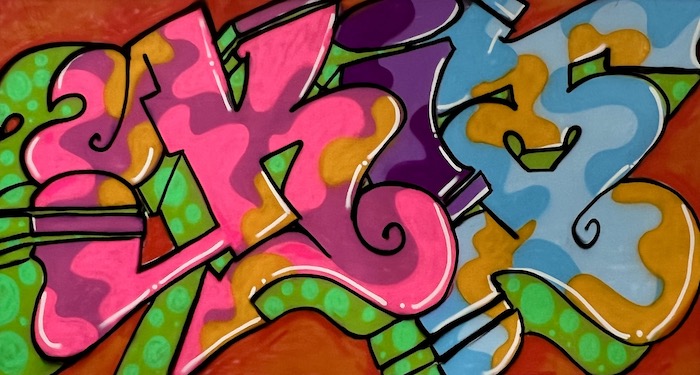 Easy, (Right)  Bronze & Gold Tag Cut Outs on Wood, 24″ x 24″ and below them, "Steel," Mixed media on canvas, 48″ x 48″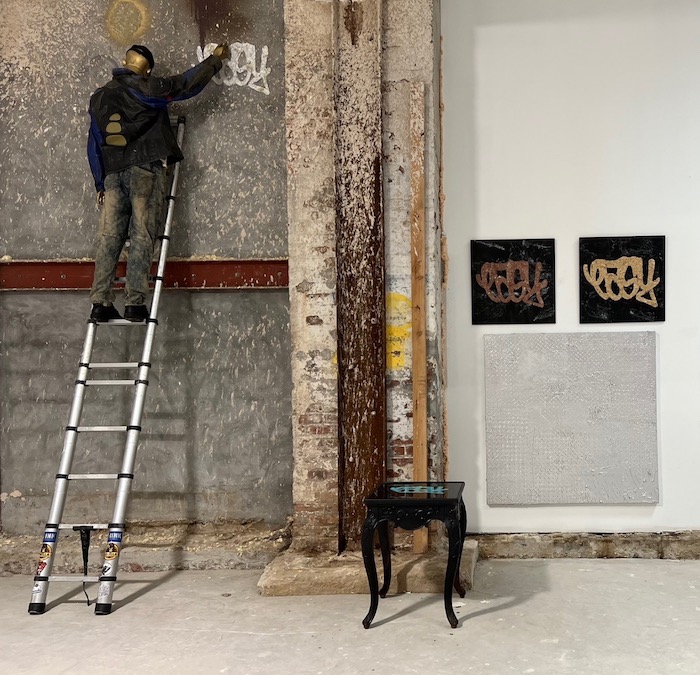 Zimad, "Area 51″, Mixed media on unstretched canvas, 83″ x 82″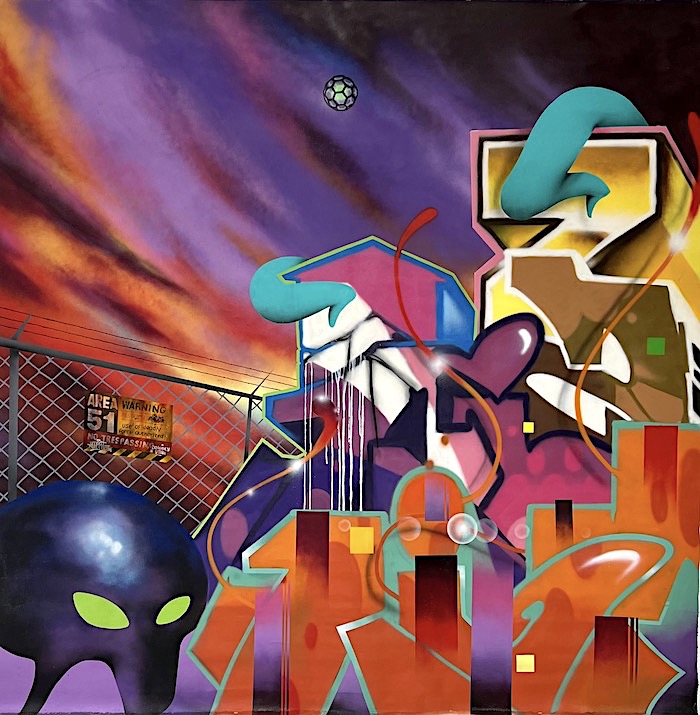 And Nite Owl, pictured below with exhibition information —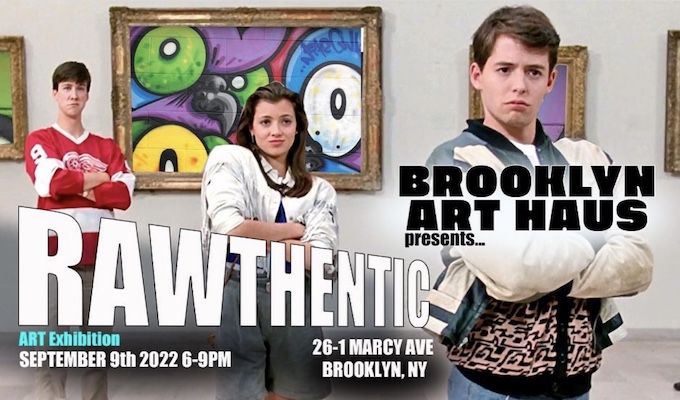 The exhibition continues through September 16 from 1 pm to 5 pm. Private viewings are available by appointment. Guests can RSVP here.
Note: Be sure to check out the exhibition catalog for bios, prices and more!
Photos of artworks,  2-7,  Lois Stavsky