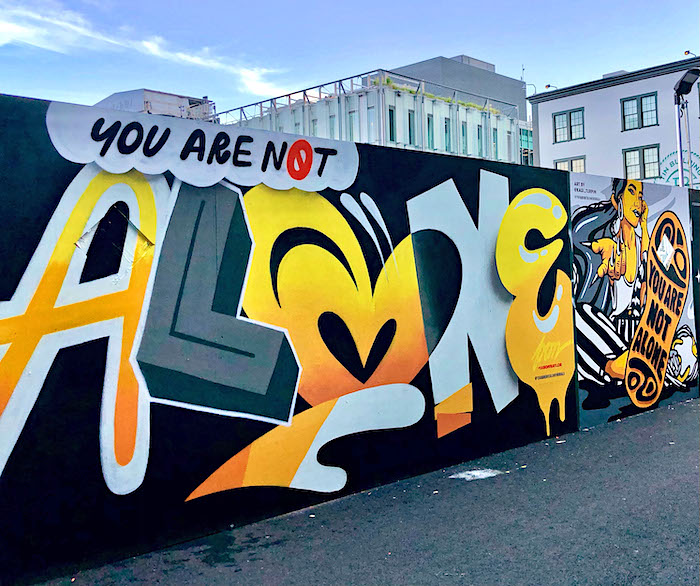 With support from lead sponsors NAMI NYC and the Howard Hughes Corporation, seven new alluringly fashioned You Are Not Alone Murals have made their way onto the South Street Seaport in honor of the 2022 BIPOC Mental Health Awareness Month.  Pictured above are the works of the prolific Brooklyn-based artist Jason Naylor and, to his right, designer and illustrator Kasi Turpin. Several more photos of YANA murals — painted during two of this month's hottest days and captured at dusk — follow:
NYC-based freelance graphic designer Eric W Lee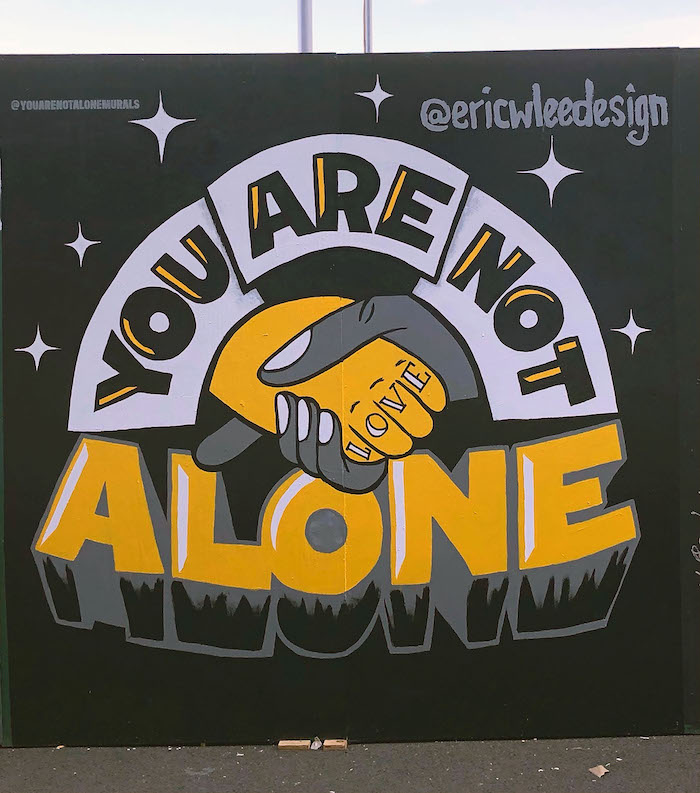 Bogota-native Calicho Arevalo does it in Spanish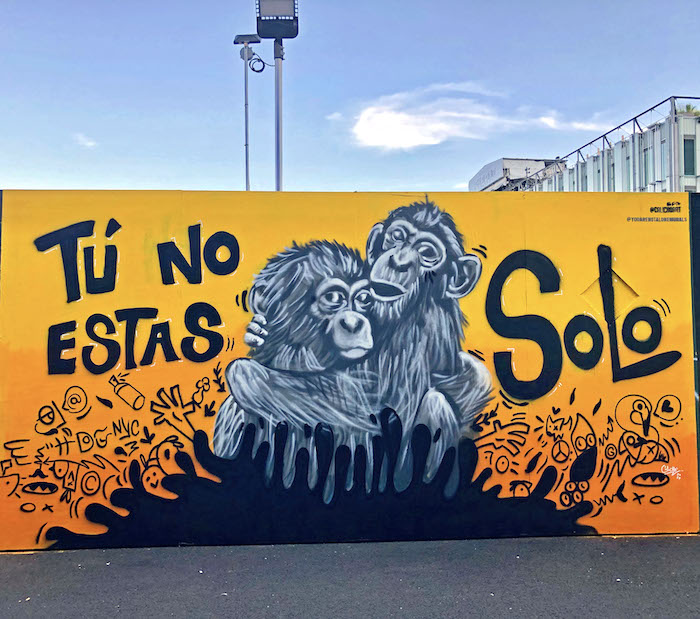 Brooklyn-based multimedia artist Subway Doodle in collaboration with Iranian-American muralist Will Pay and NYC-based multimedia designer Zipeng Zhu to their mural's right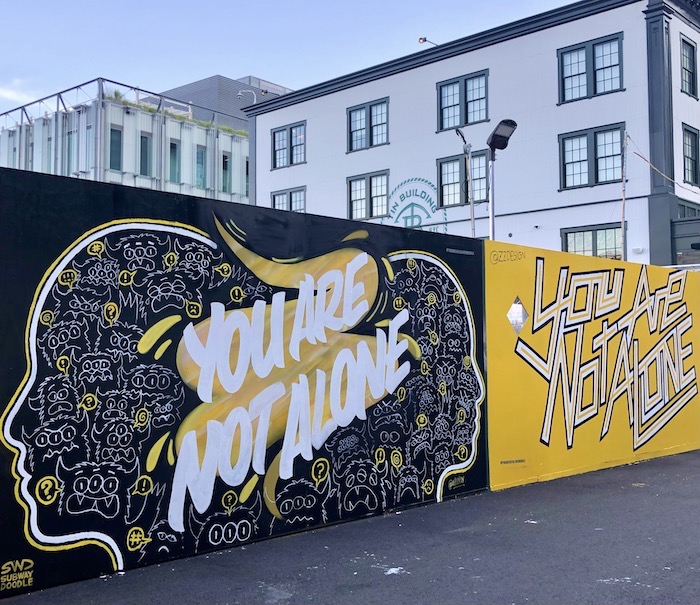 Brooklyn-based visual artist Efdot in collaboration with textile artist and educator Jessie Mordine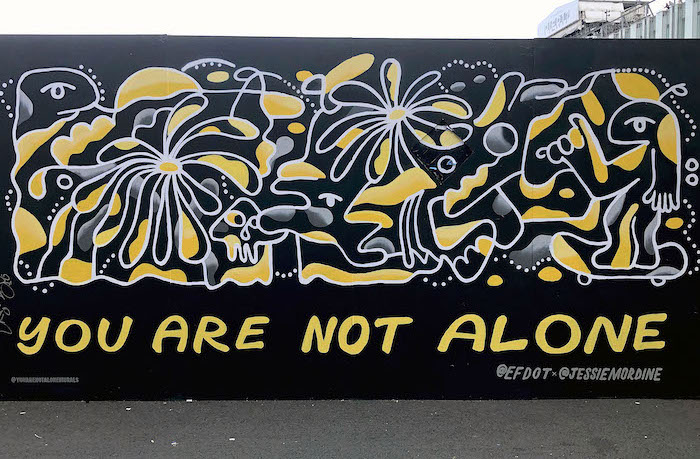 Founded and organized by Dirty Bandits and Samantha Schutz, You Are Not Alone Murals is a pubic art project that inspires hope and connection though creativity. If you are feeling down, the number to text or call is 988.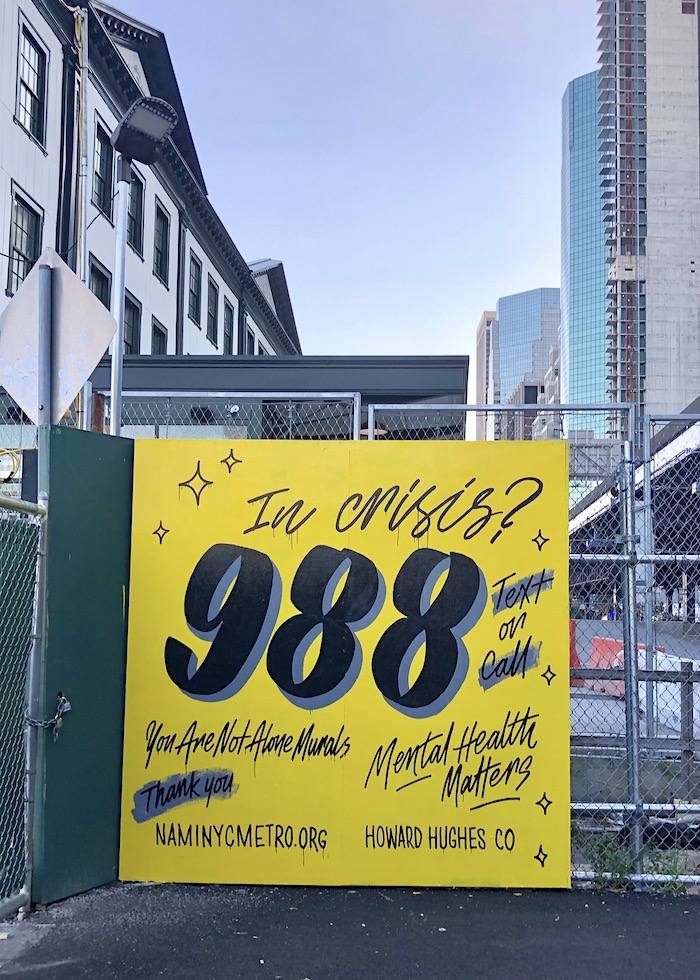 Photos by Lois Stavsky