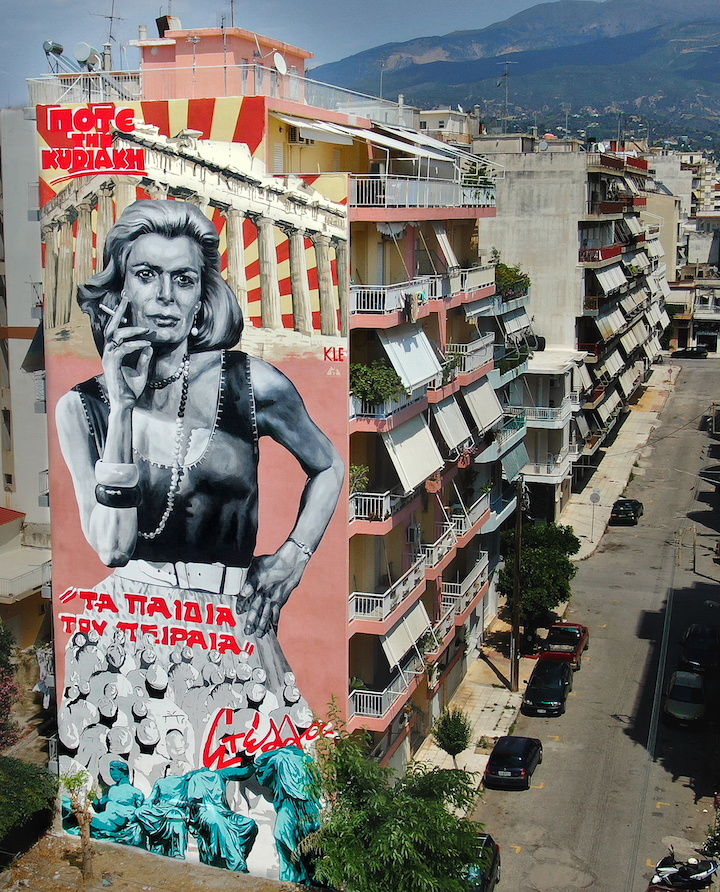 Based in Patras, Greece, Art in Progress — a non-profit cultural organization — is the force behind the city's dynamic annual International Street Art Festival of Patras | ArtWalk. Its recently-held fifth edition has further enhanced the city's urban fabric, as well as its reputation as a vital center of street art.
The hugely-impressive mural featured above was fashioned collaboratively by the Art in Progress team under the guidance and painting execution of Kleomenis Kostopoulos (KLE), ArtWalk's artistic director. It is dedicated to the 100th birthday of the late Melina Mercouri, a Greek symbol of culture and activism. What follows are several more murals that recently surfaced in Patras during ArtWalk 5.
The Naples-based NSN997 street art collective "dedicated to creating images that speak of society trying to represent the complexity of it"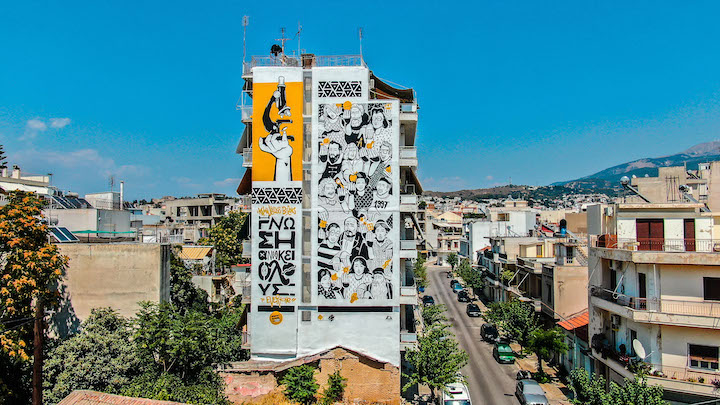 Close-up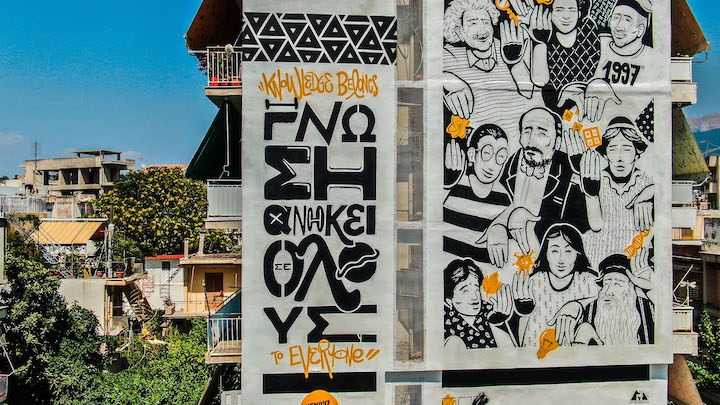 London-based Jay Kaes who is intent as a muralist "to contribute something positive to society"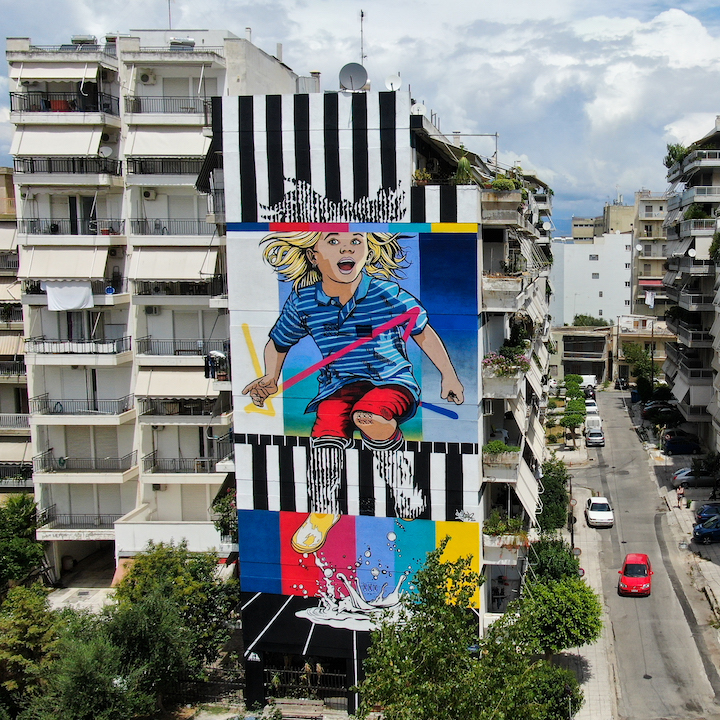 Noted Cyprus-based artist Edmon 1419 at work as he pays tribute to the esteemed composer Ludwig van Beethoven in honor of his 250th birthday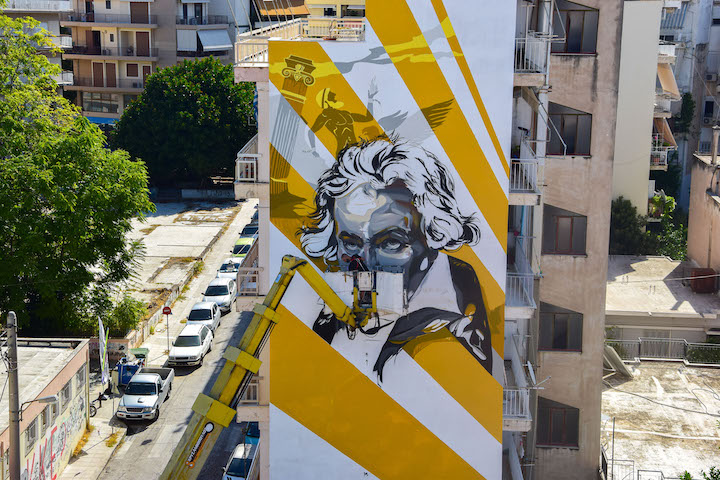 Completed mural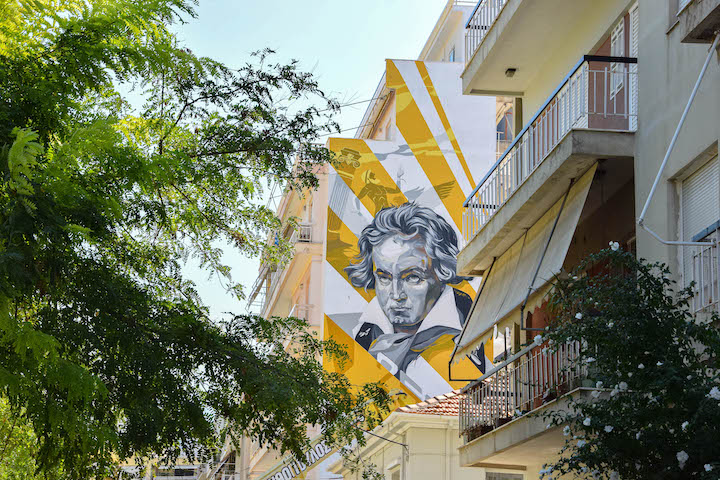 You can find out more about Art in Progress here and follow its ventures on Instagram here.
All photos courtesy Art in Progress