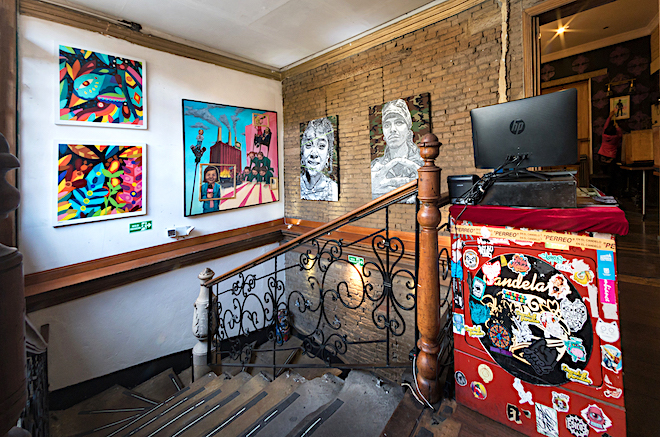 Home to dozens of outstanding artists who are active on both the streets and in their studios, Bogota is a thriving oasis of strikingly impressive urban art. Yet — like so many South American cities — it has been largely overlooked by the dominant street art scene. In his efforts to bring his city's extraordinary art to a wider audience, Bogota native Lorenzo Masnah launched Street Lynx Bta, a cheerful, welcoming urban art gallery in Bogota's historic downtown district in 2018. Currently on view is an exhibit featuring artwork by several first-rate artists concurrently participating in  Street ArtBo, an art fair curated and coordinated by Street Lynx Bta. What follows are several of the artworks on exhibit in the gallery space:
The prolific Bogota-based Ledania who is increasingly making her mark throughout the globe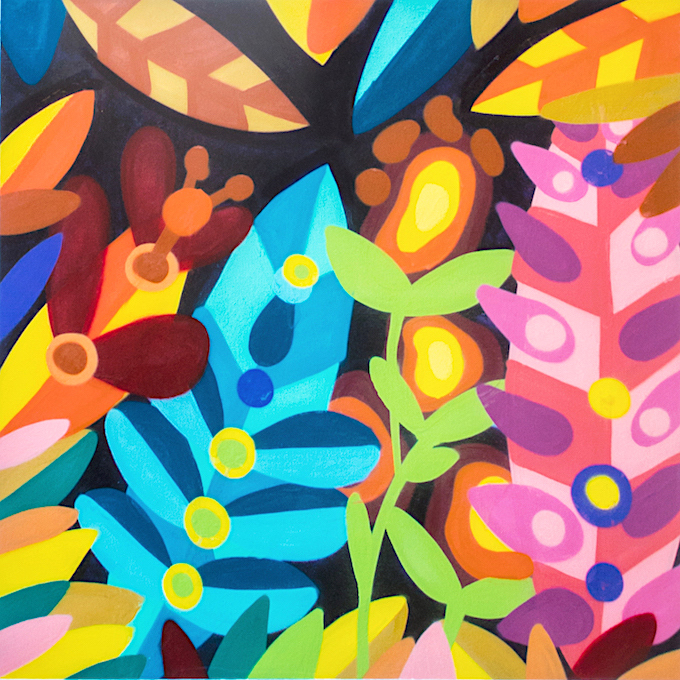 The hugely influential Bogota-based SakoAsko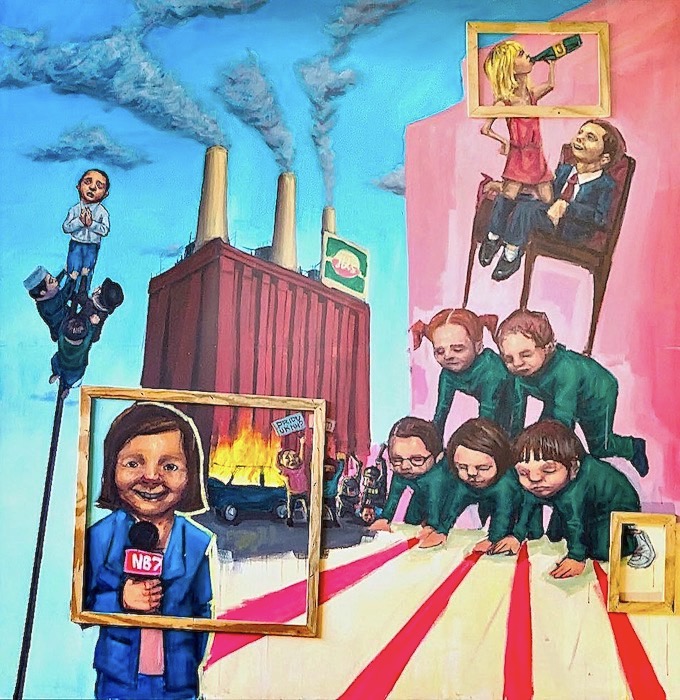 Bogota-based Beek, renowned for his masterly wild-style graffiti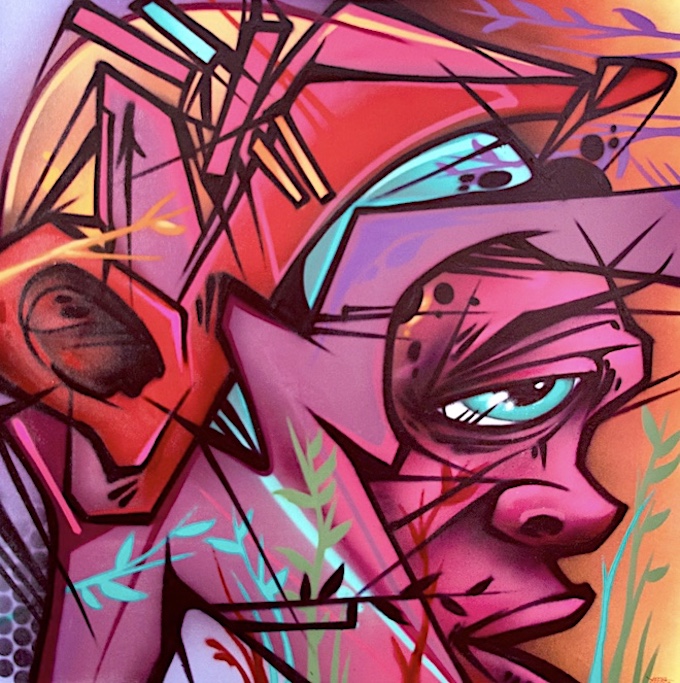 The esteemed Bogota-based stencil artist DjLu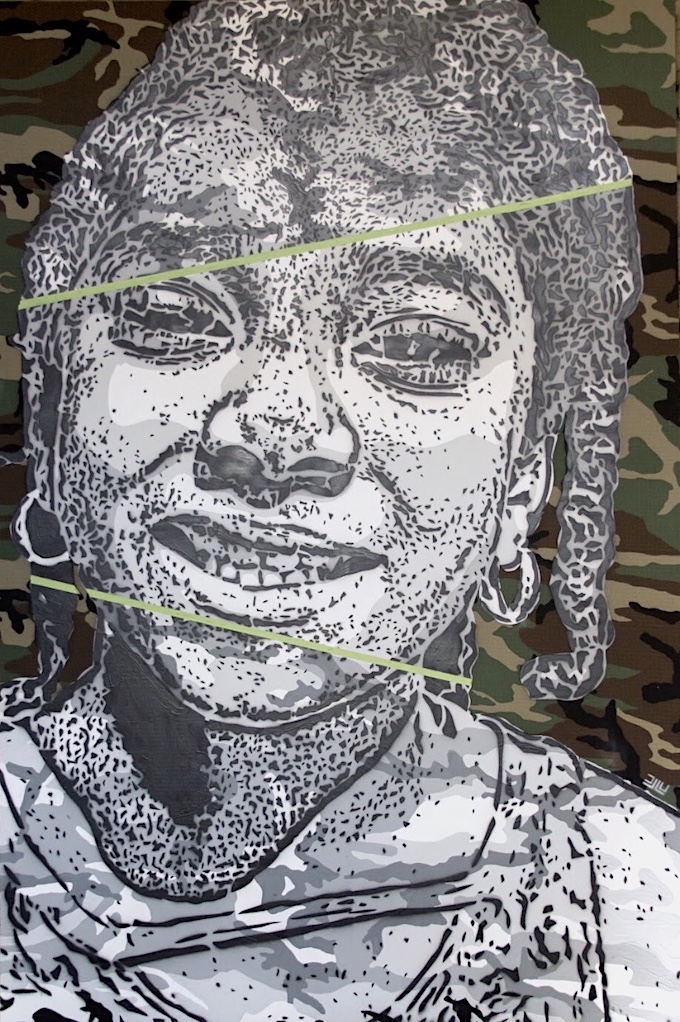 LA -based, Colombian graphic designer El Care Barbie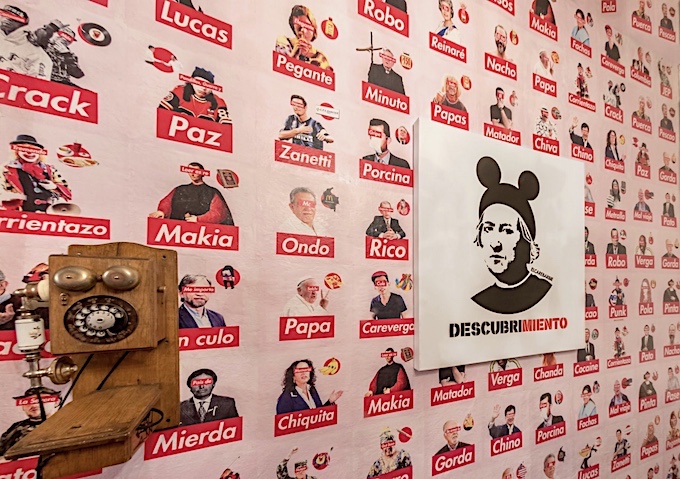 Note: In addition to the Colombian artists participating in Street ArtBo — that continues through Sunday, the 22nd — are several international ones, as well.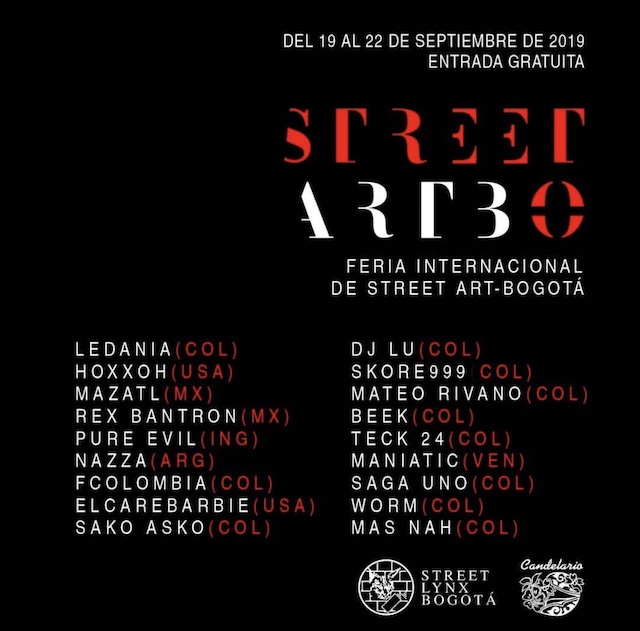 Photos courtesy Street Lynx Bta