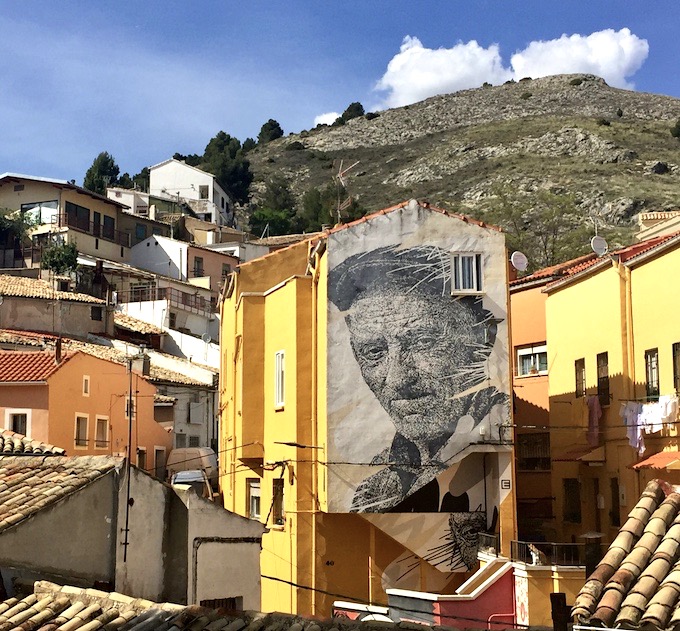 While driving from Madrid to Valencia earlier this week, we decided to take a bit of a detour and visit Cuenca, an enchanting walled city in Central Spain that has largely maintained the appearance of a medieval fortress. Among our stops was Barrio San Antón, whose mountainous streets and winding alleyways are home to several hugely impressive murals. The image featured above is the work of the masterful Porto, Portugal-based stencil artist Daniel Eime. Several more images of art we found — with the help of some local teenagers —  on the walls of Barrio San Antón follow:
Daniel Eime, closer up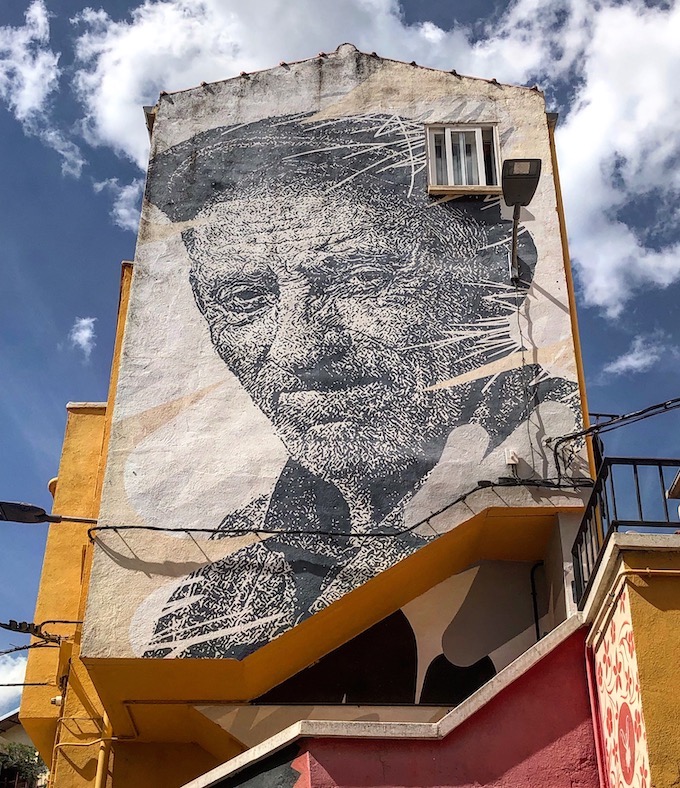 French artist Chloe Tiravy, close-up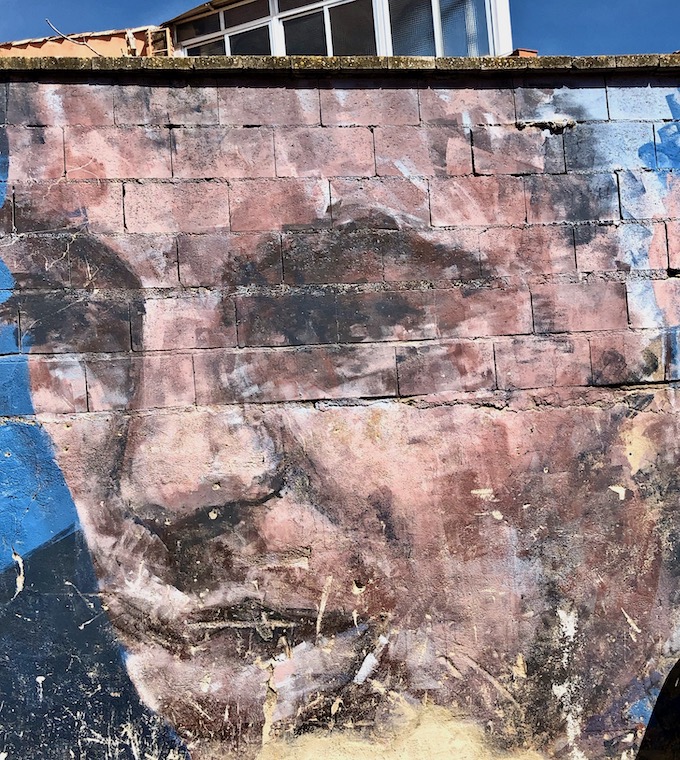 Spanish artists Zeus Sanchez and Sceno,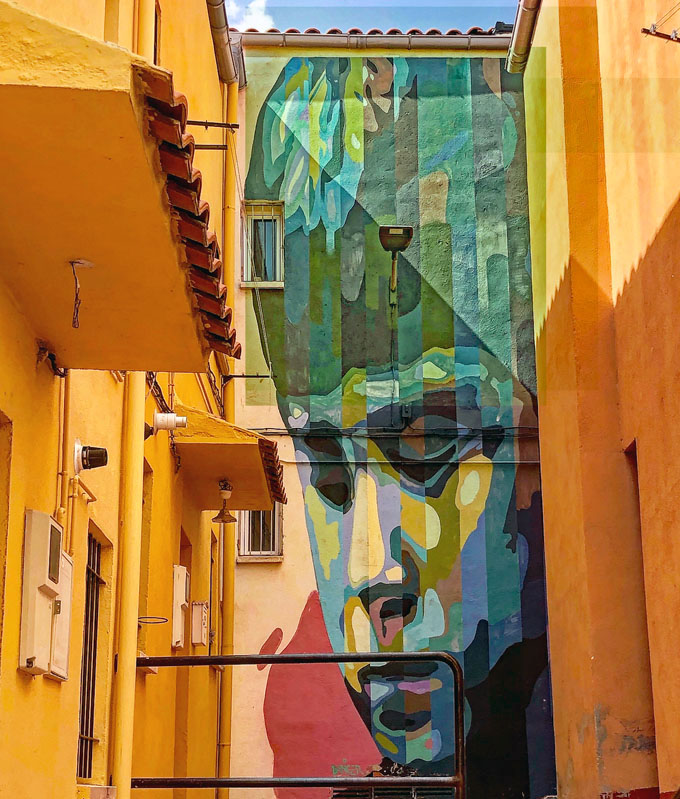 Zeus Sanchez and Sceno, close-up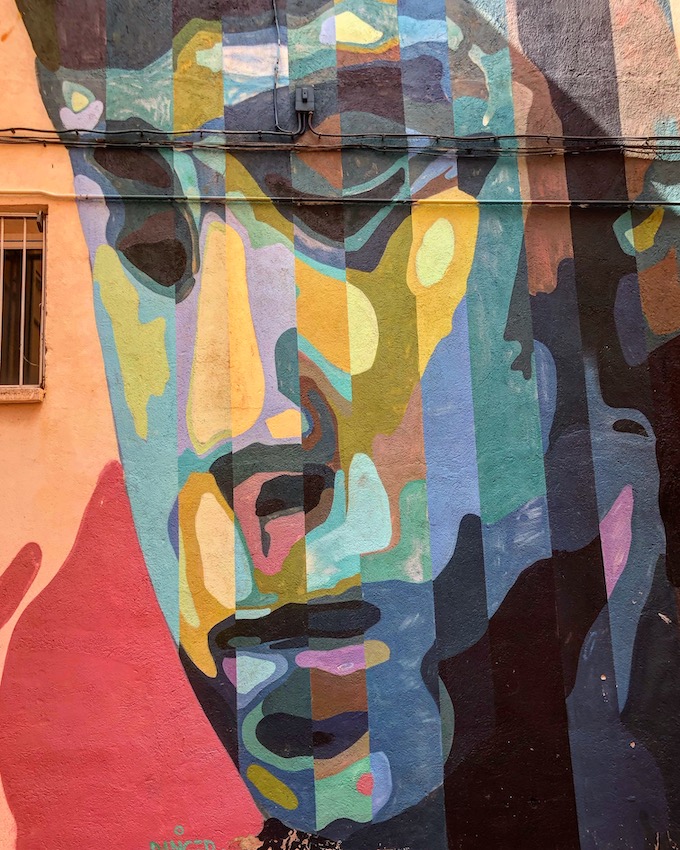 Venezuelan artist Koz Dos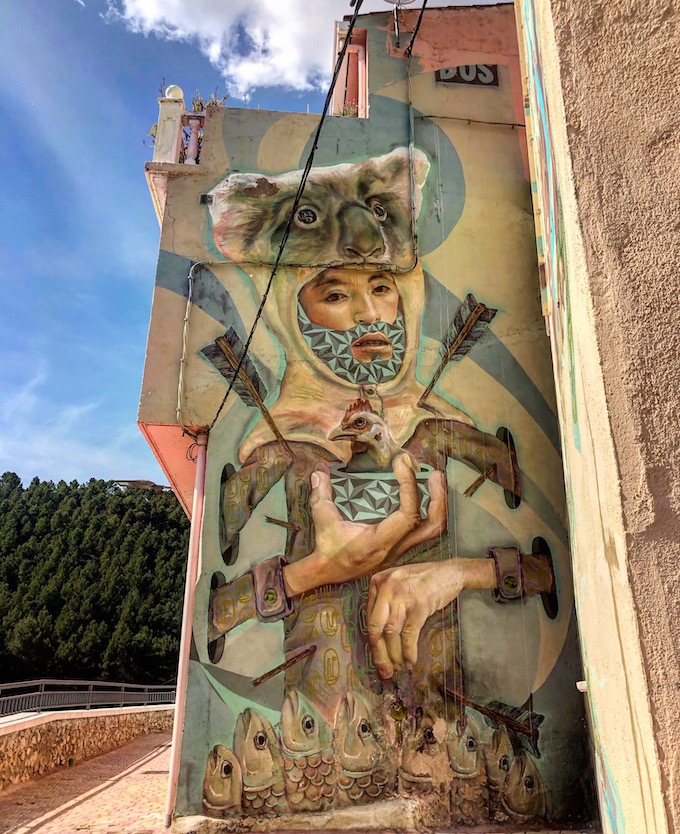 Cuenca-based Mr Trazo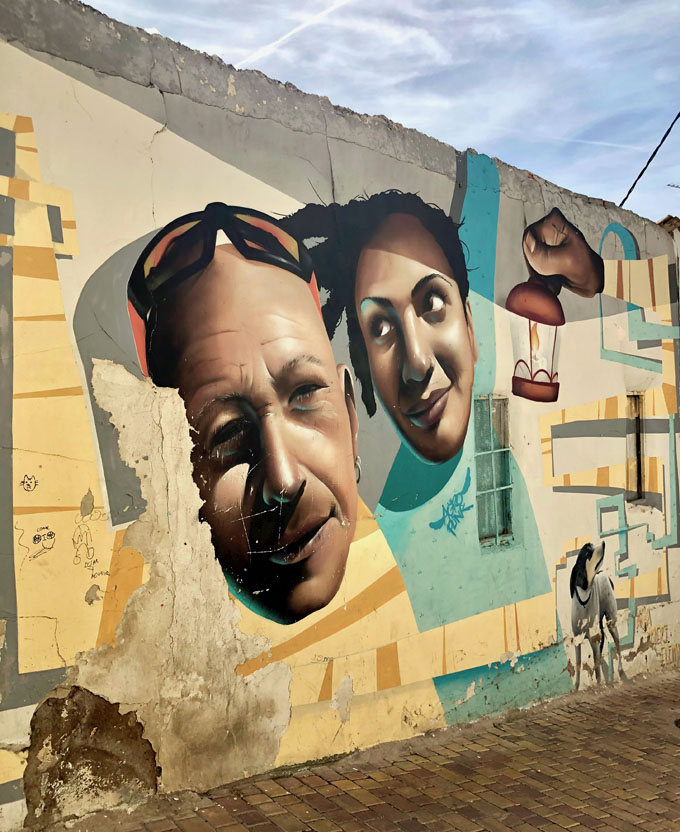 Mr Trazo, close-up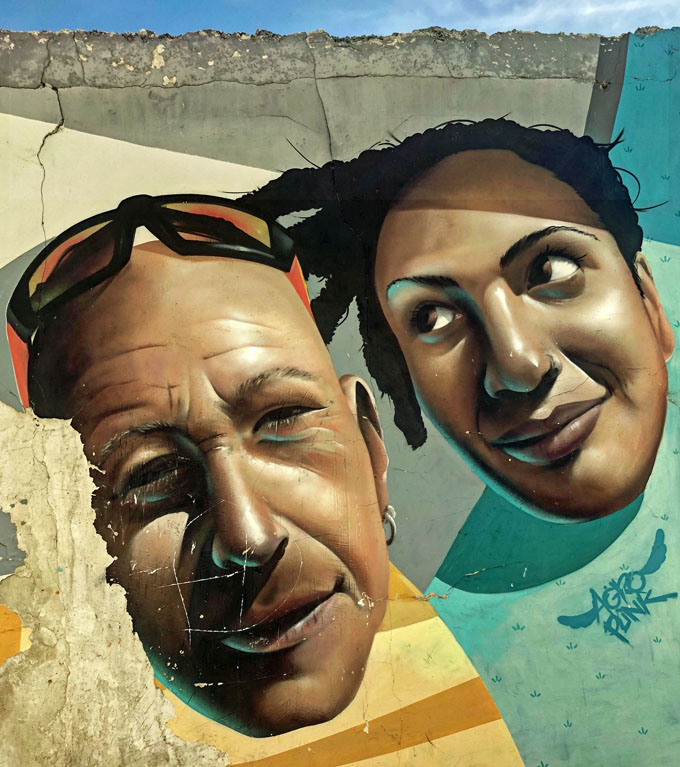 All of these artworks — we soon found out — were painted during Zarajos Deluxe, an urban arts festival that took place in the summer of 2015 under the curatorial direction of Cuenca native Mr Trazo.
Photo credits: 1 Sara C Mozeson; 2-8 Lois Stavsky
Note: Hailed in a range of media from WideWalls to the Huffington Post to the New York Times, our Street Art NYC App is now available for Android devices here.