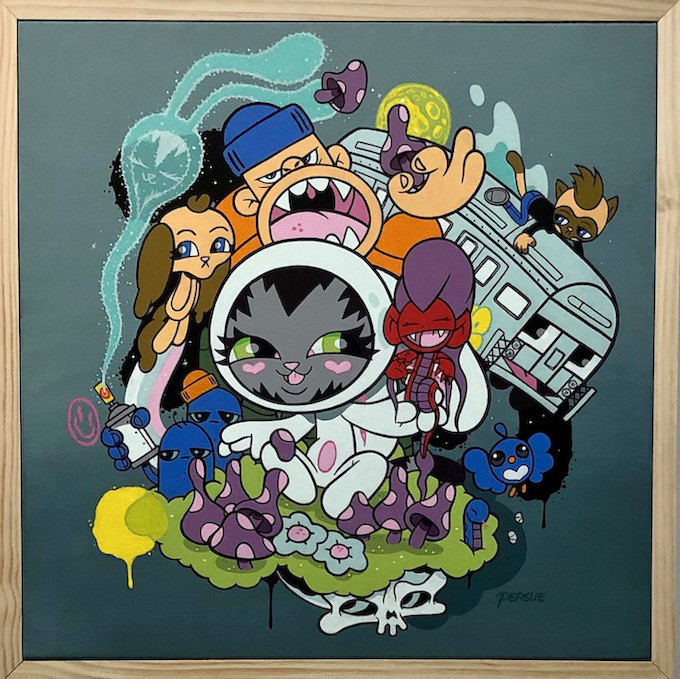 LIMINAL SPACE, Dave Persue's first solo exhibition at GR Gallery, showcases the varied and ever-evolving aesthetic of the acclaimed, pioneering West Coast urban artist. Along with works on paper and large canvases are images painted directly onto the gallery walls. On display, too, is a sampling of  classic merchandise — including a children's book — featuring the legendary Bunny Kitty. Pictured above is the exhibit's exuberant title piece, Liminal Space, fashioned with acrylic on canvas and glued onto a board in the artist's frame. What follows are several more images I captured while visiting the gallery:
Dreamstate (Reprise), Acrylic on canvas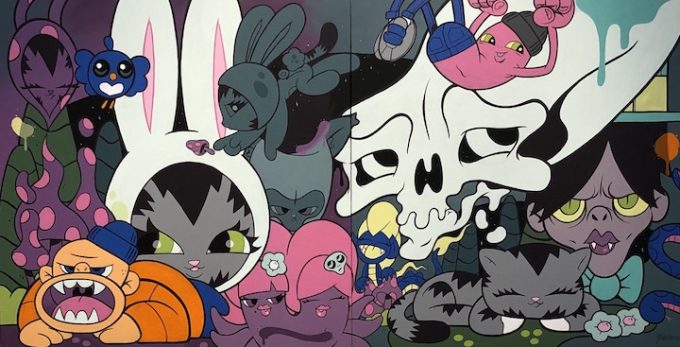 A series of artworks inspired by the West Coast artist's current city, NYC, and its sprawling subways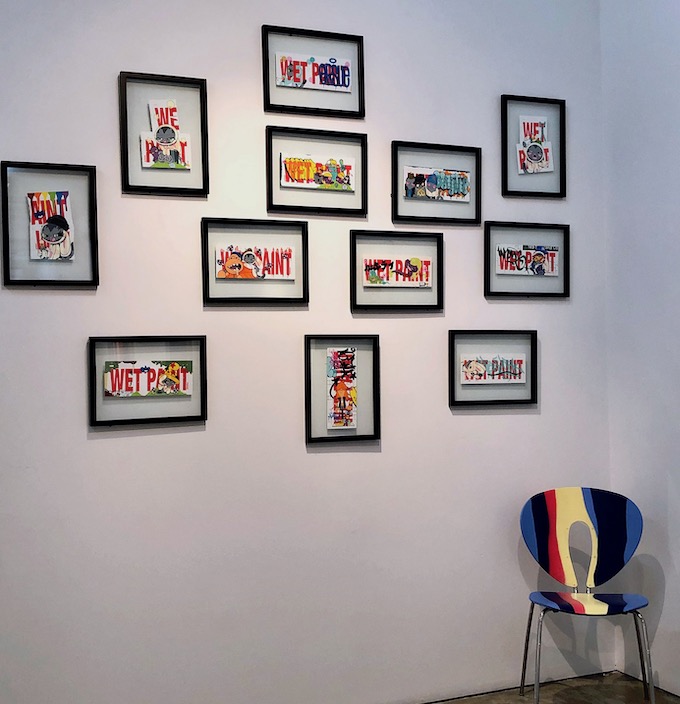 Luck Dragon painted onto gallery wall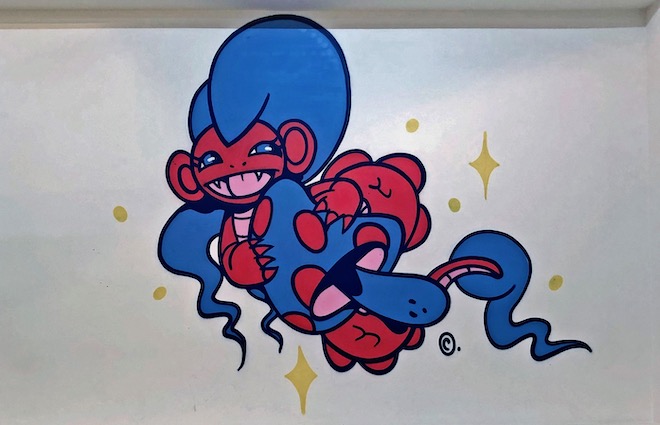 New York Wet Paint, acrylic on canvas, collaboration with WANE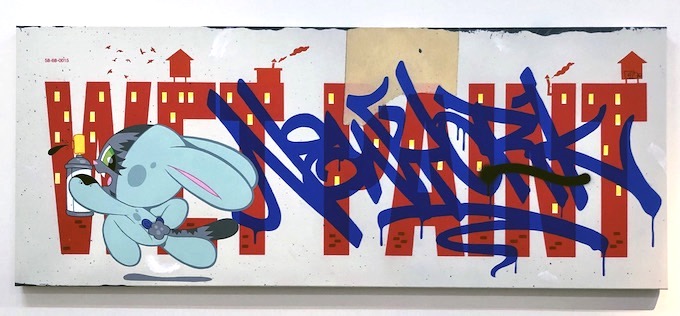 And from graffiti art to the aesthetics of fine art with Lafayette, Acrylic on canvas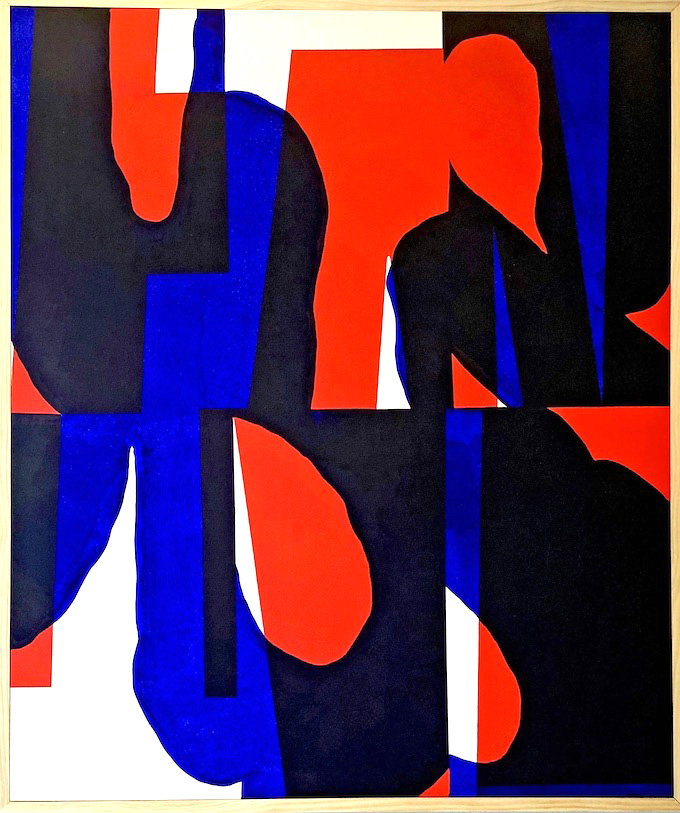 LIMINAL SPACE continues at GR Gallery, 255 Bowery, through next Sunday. The gallery is open Tuesday – Sunday from 12-7pm.
Photos by Lois Stavsky