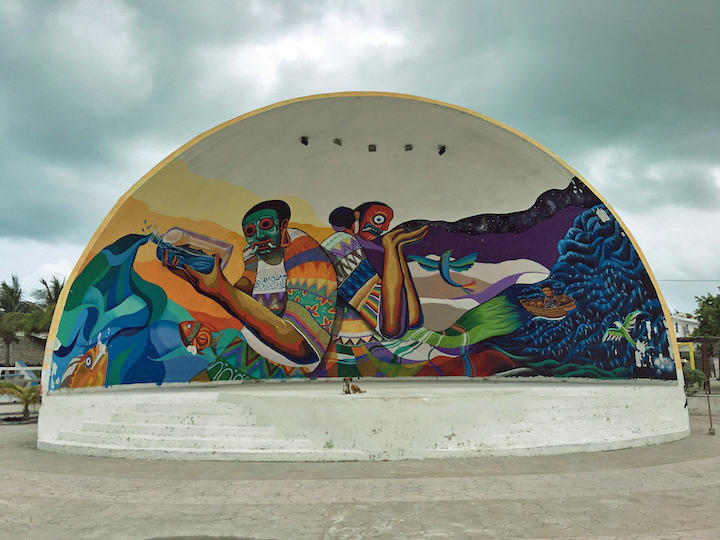 The following guest post is by Houda Lazrak
Since the International Public Art Festival (IPAF) produced the first mural and street art festival on Isla Holbox in 2014, the island — an off-the-beaten-path tropical destination located on the north coast of the Yucatán Peninsula — has been home to several dozen public artworks. The image featured above is the work of  the celebrated Mexican artist Edgar Saner. Several more murals that greeted me during a recent trip to Mexico's Yucatán Peninsula follow:
Mexican artist and musician Ekza One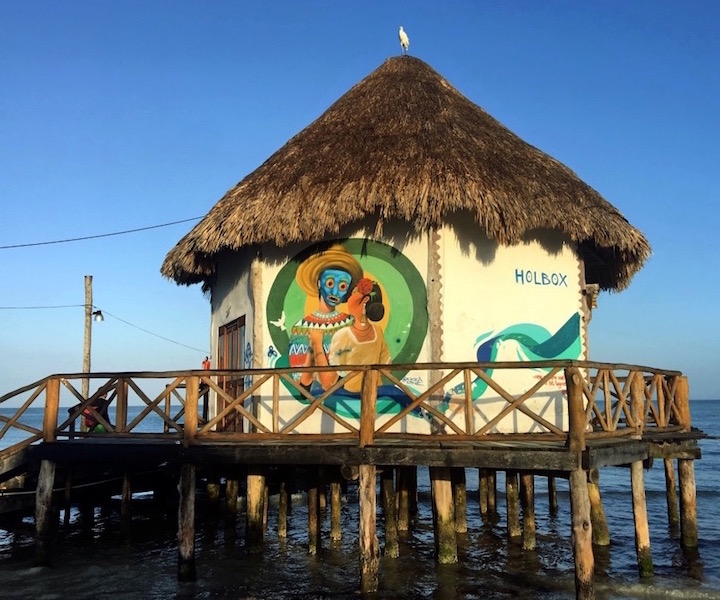 Peruvian artist Jade Rivera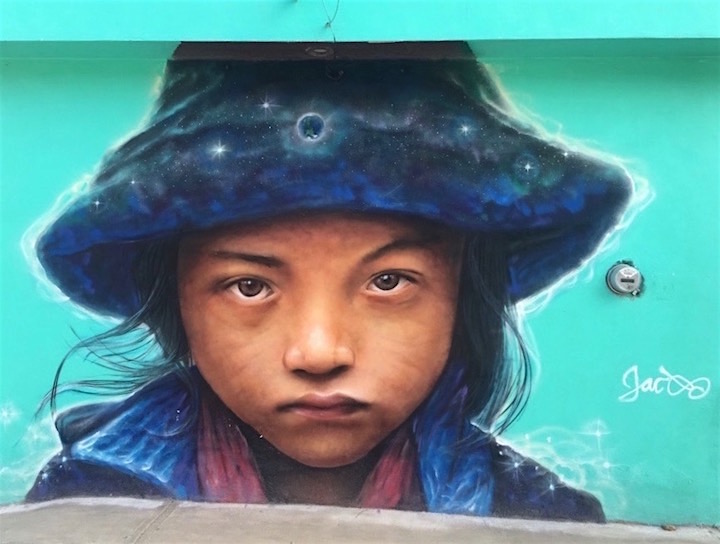 The Mexican graffiti and street art collective Pinta o Muere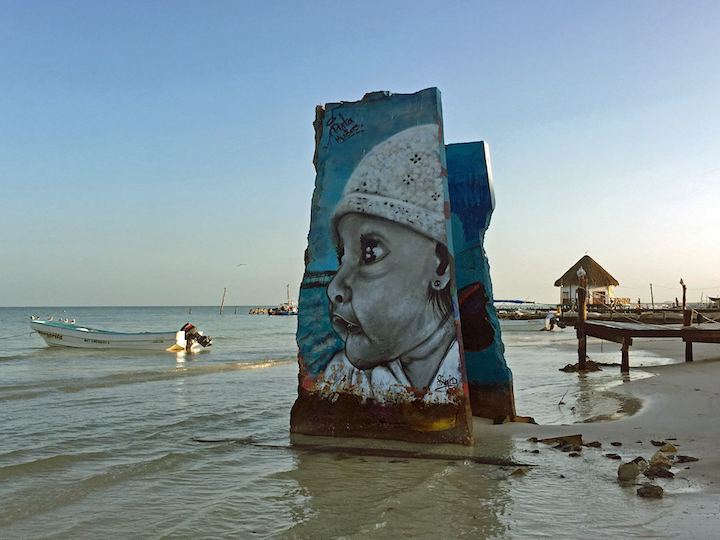 As part of the protected nature reserve Yum Balam, the island's local culture is deeply connected to its nonhuman inhabitants and Isla Holbox makes special efforts to follow environmentally conscious practices. The island's diverse wildlife life and some of its marine folklore are reflected on the walls of its sandy car-free streets. Below is a small selection of these murals scattered throughout Holbox:
Canadian artist Labrona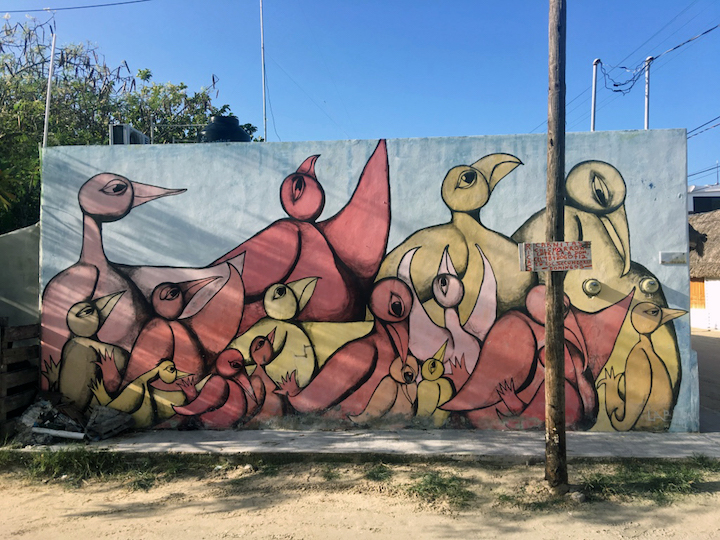 Mexican artist Luna Vega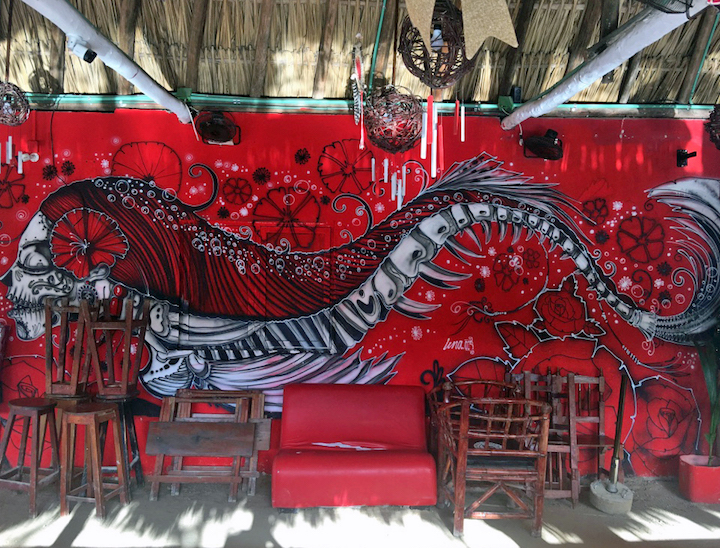 Montreal-based artist and IPAF Festival co-founder Ruben Carrasco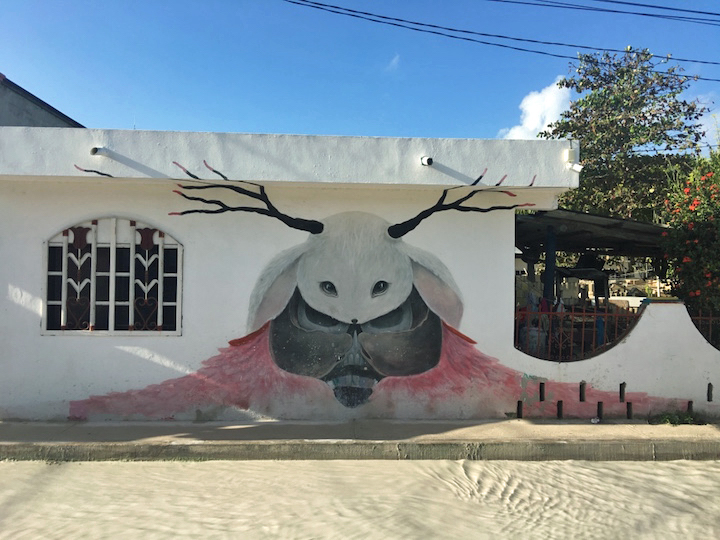 Photos by Houda Lazrak
Note: Hailed in a range of media from WideWalls to the Huffington Post to the New York Times, our Street Art NYC App is now available for Android devices here.