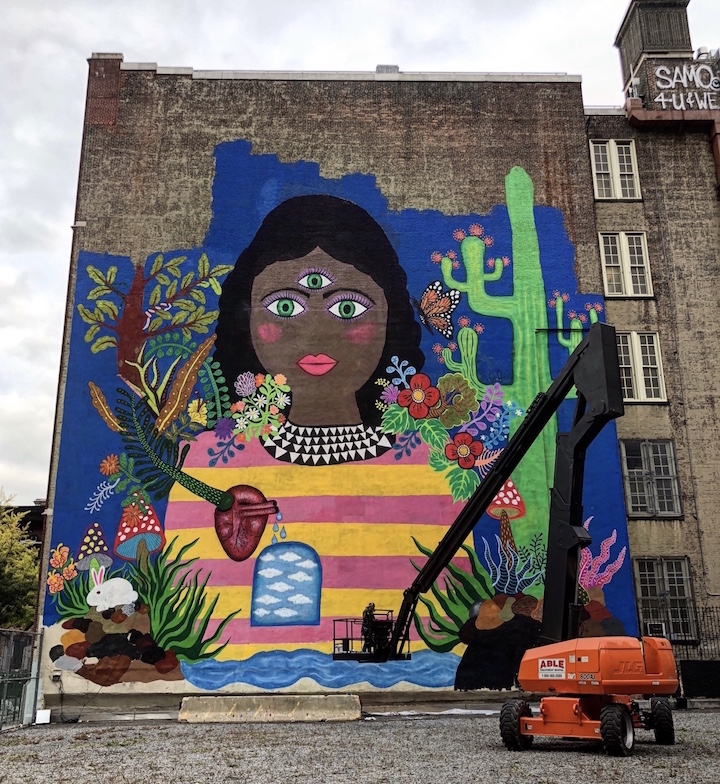 Teeming with color and charm, the huge wall at City-As-School on Hudson Street between Clarkson and West Houston in the West Village has been the talk of the town. I had the opportunity to visit it while it was still in progress and speak to CAS educator Maria Krajewski, who's been devotedly involved with this project since it first began.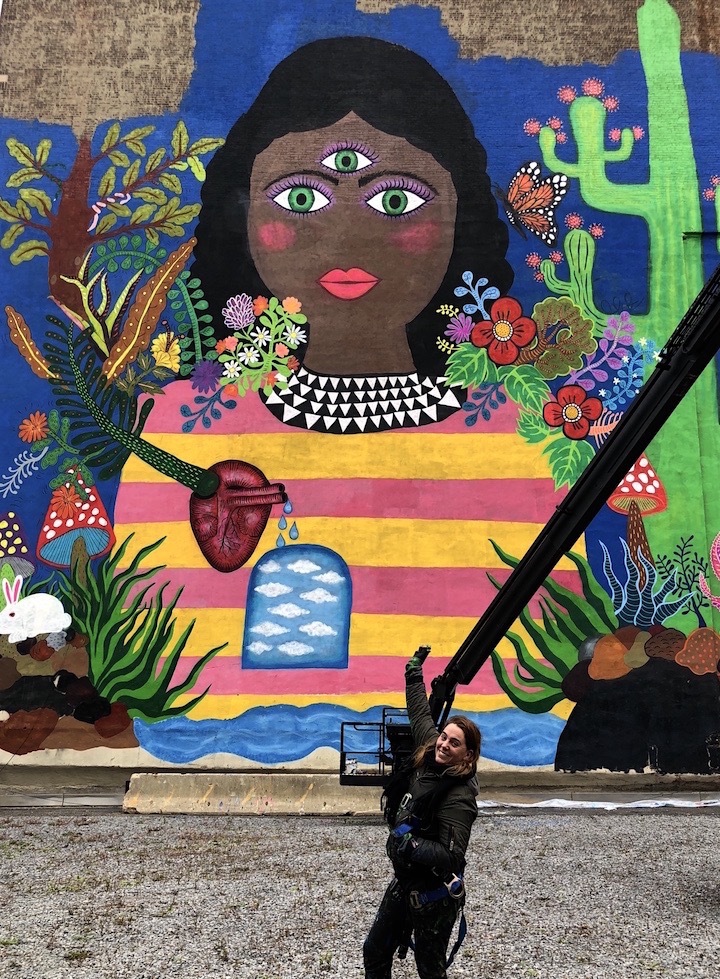 When did this impressive project begin?
Magda Love actually started her mural in May, 2016. But due to permitting issues, the painting had to be stopped four days after it had begun. We were told that we needed formal approval not only from the Department of Education, but, also, from the Department of Environmental Protection.  About 25 people in the DOE and DEP had to approve the process. We had to work out insurance, liability, releases… That took about a year. We were so grateful to get the permit!
What is happening here is described as a project of the Mad Academy that you had co-founded. Just what is the Mad Academy?
It is a pre-professional training initiative that was developed as a collaboration among students, teachers and mentors. Its goal is to provide CAS students direct training in design, arts and music under the guidance of NYC's top creative industry professionals.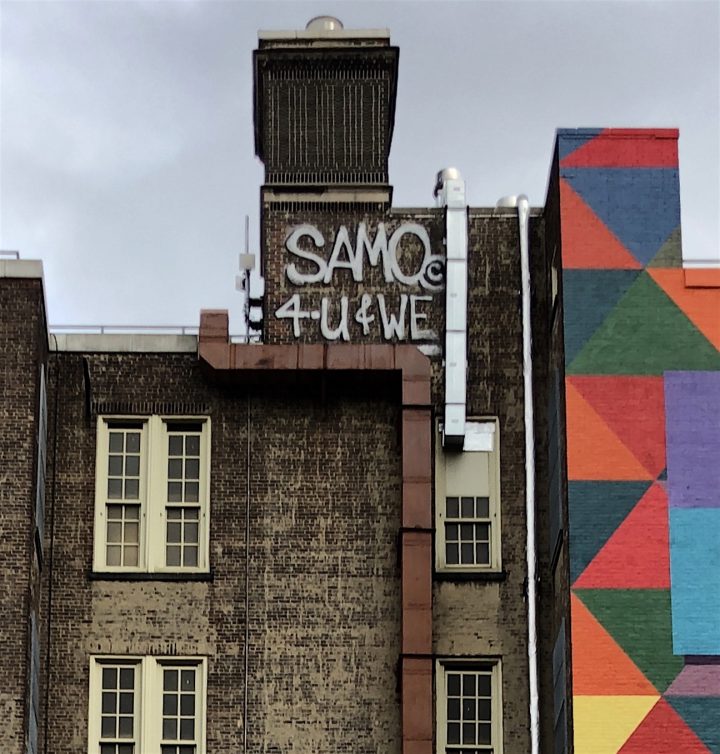 I know that Magda Love has been involved with City-as-School now for several years. I remember the first mural that she had painted here. But how did you engage the Brazilian muralist Eduardo Kobra? His popular appeal is enormous!
Eduardo Kobra's team actually approached us, as it was a great opportunity for him to paint on such a huge wall adjacent to a school building and to engage with students.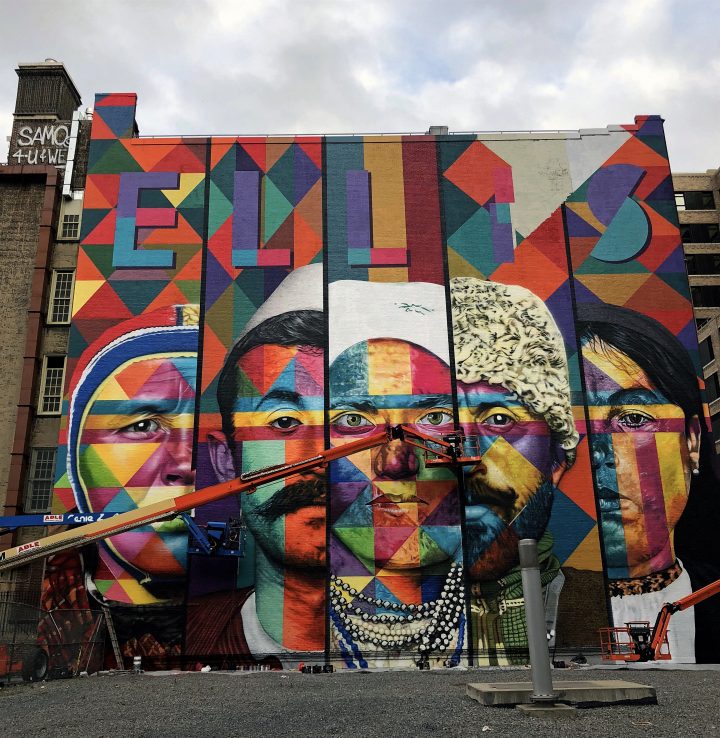 Working on a project this enormous must have posed many challenges. What were some of the main ones?
The enormous bureaucracy that confronted us in obtaining the necessary permissions to seeing it through was our greatest challenge. And funding, of course was another huge challenge. Once we got the permit, we didn't have any money! When Lisi Gehrend joined the team to fundraise as part of her Master's Degree in Art, Law and Business at Christie's Education, the largest mural in NYC was finally underway
You've had quite a team. And how has the response been — from students and the community?
It's been amazing. The community loves it, as do the students. They are, in fact, painting their own murals now on our building.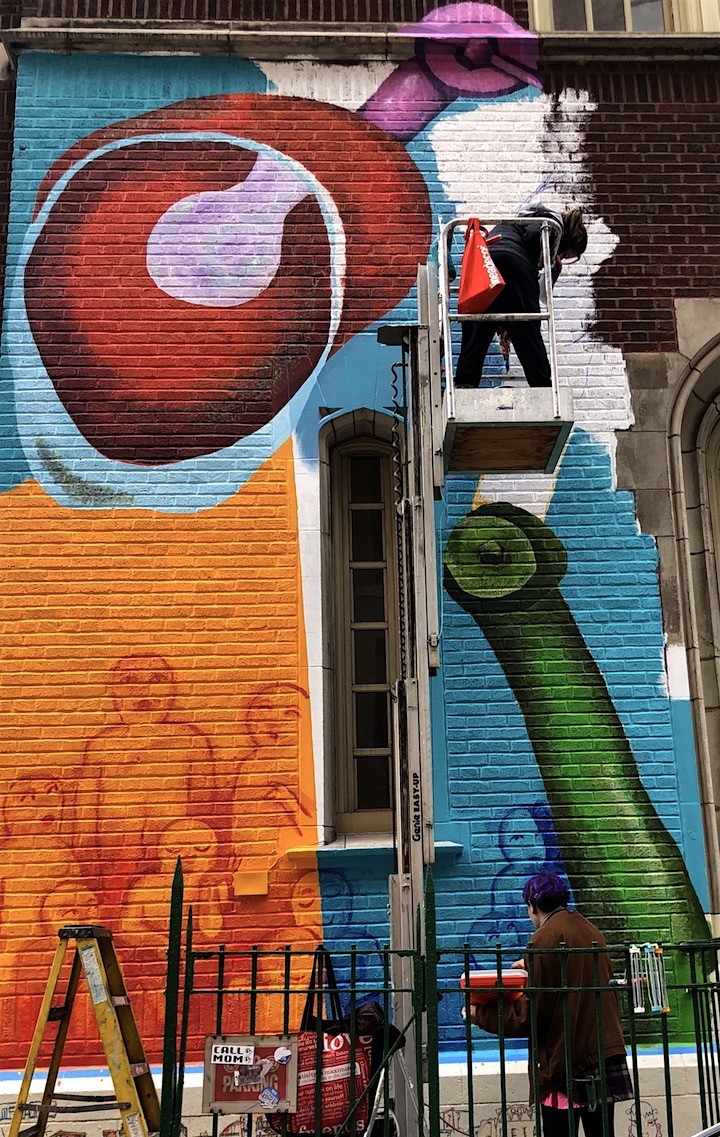 Congratulations! It is amazing! And it's so wonderful how it all came together.
Images:
1 & 2 Magda Love
3 Al Diaz
4 Eduardo Kobra & team
5 City-As-School  students Charlie Federico & Kaira Wong
Photos by Lois Stavsky
Note: Hailed in a range of media from WideWalls to the Huffington Post to the New York Times, our Street Art NYC App is now available for Android devices here.