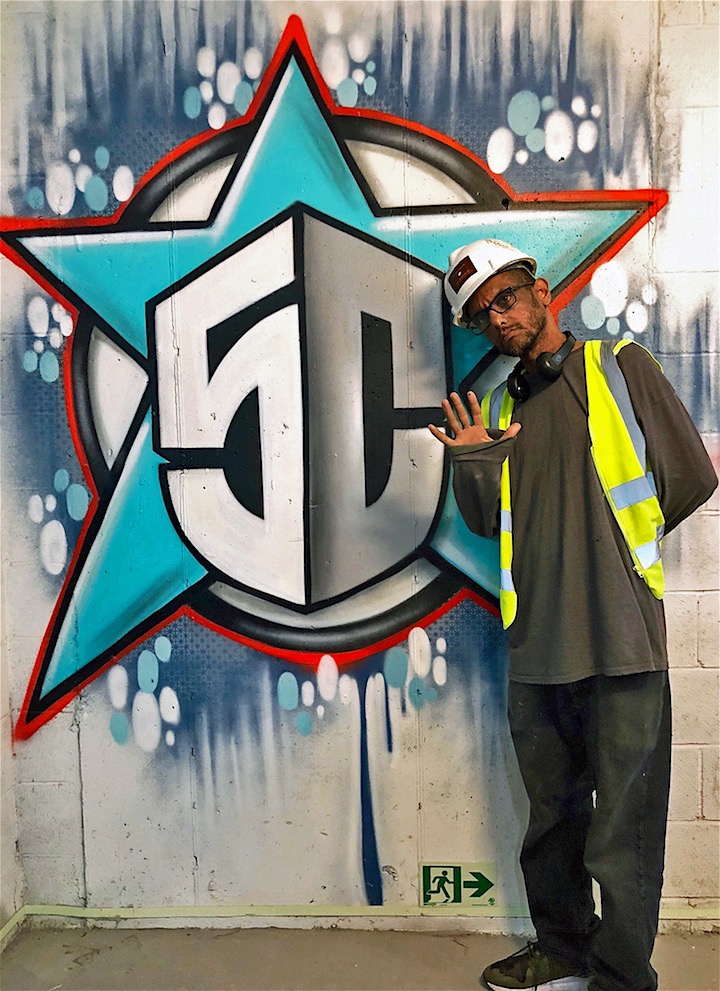 Gracing the 21-floor staircase of the new citizenM New York Bowery is MoSA (the Museum of Street Art), a rich range of images and words fashioned by 21 5 Pointz Creates artists under the curatorial direction of Marie Cecile Flageul. After visiting the soon-to-open hotel, I had the opportunity to speak to Marie who, along with 5 Pointz founder Meres One, has been directing the project since its inception: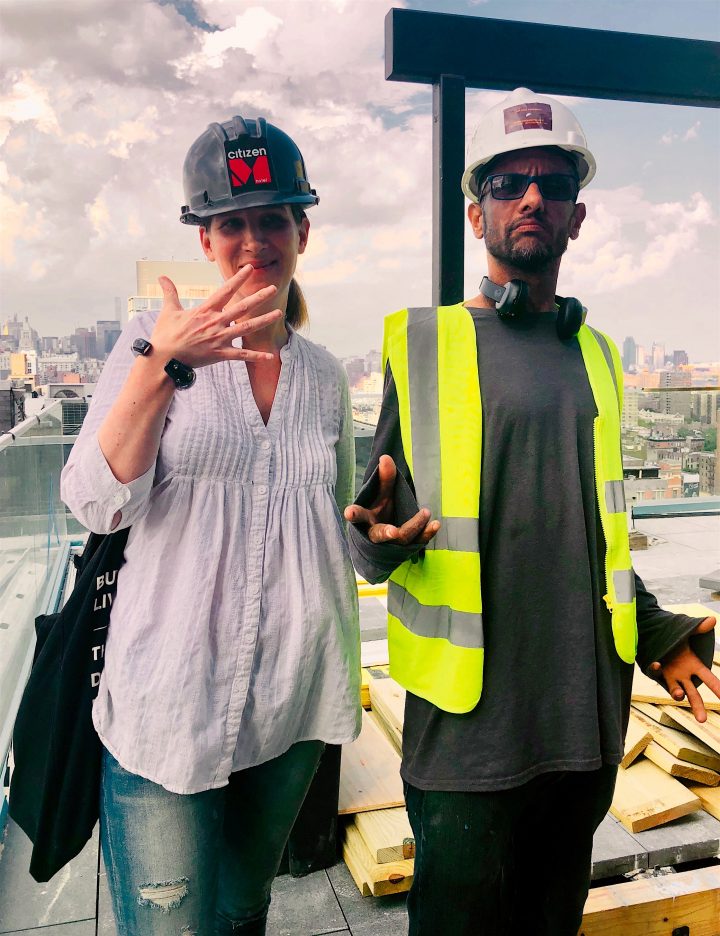 This project is quite remarkable! Can you tell us a bit about its background? 
In Fall 2016, we held our first meeting with citizenM's chief marketing officer, Robin Chadha, a huge art lover who is intent on integrating art into his projects. He had been following the entire 5 Pointz story from Amsterdam, where he is based. He approached us because he was interested in bringing back a bit of 5 Pointz to NYC. The result is MoSA,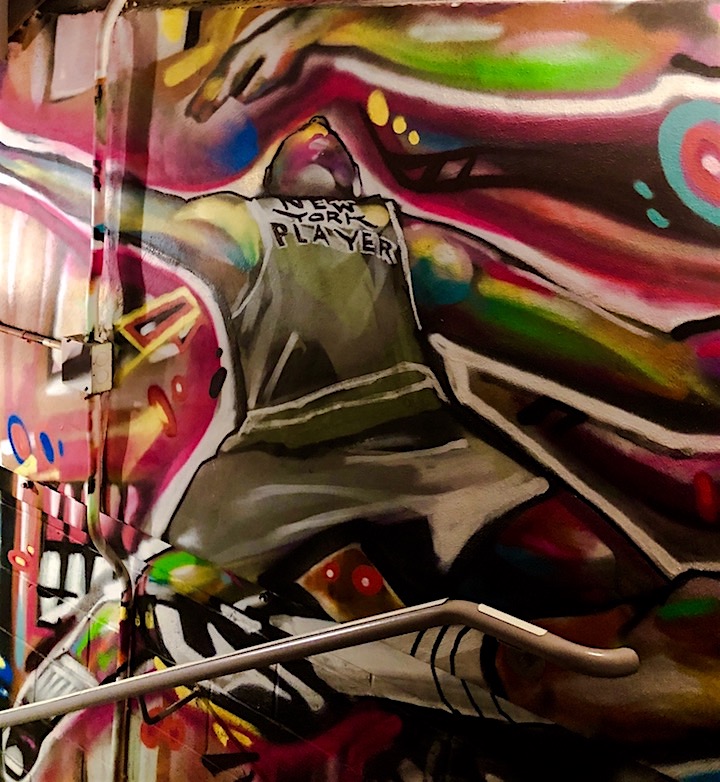 What about the staircase installation, A Vertical Love Letter to the Bowery? What is the concept behind it?
citizenM tries to understand and embrace the communities they move into. And this particular Lower Manhattan neighborhood has an incredibly rich history, which we attempted to capture with images of significant faces, places, moments and words.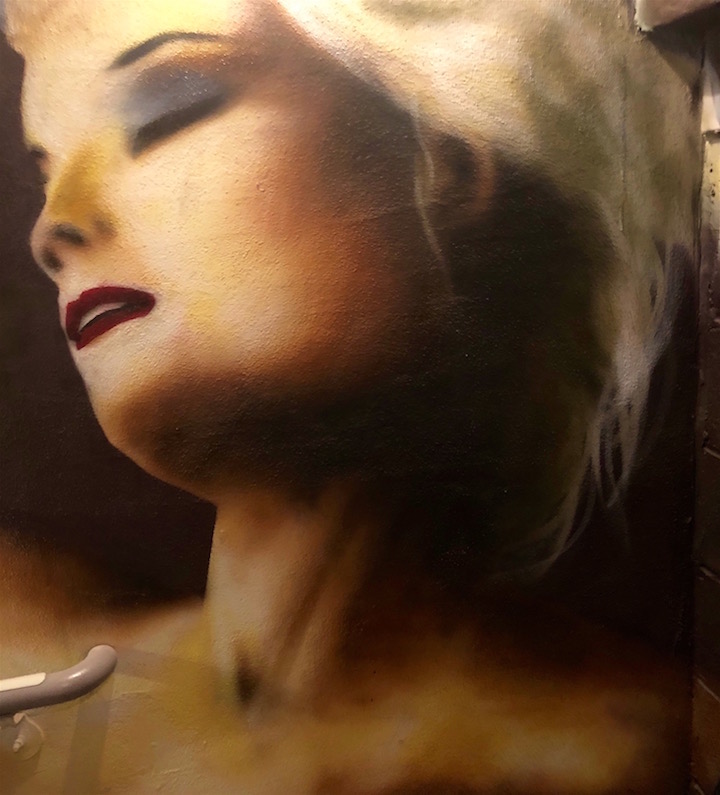 How did you decide which artists to include?
Every artist included had contributed to 5 Pointz. Once I came up with the story line and quotations, it was easy for me to select artists. I had learned from Meres how to look at aerosol art and understand its visual voice.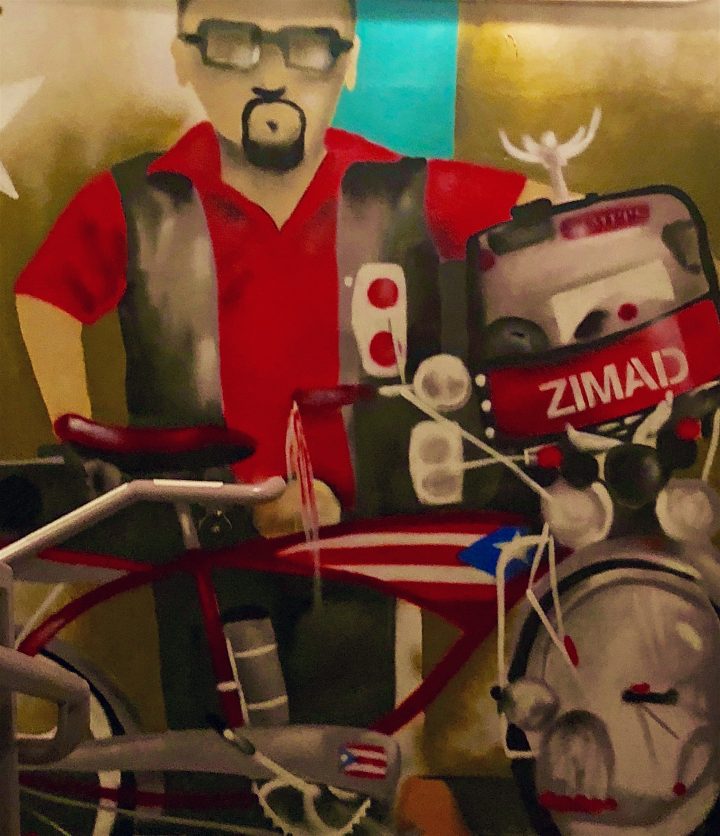 What were some of the challenges that came your way in the course of managing and curating this project?
A major challenge was giving up control and trusting the artists once they understood the concept and direction of the project. There were also several logistic issues. There was no air conditioning early on, and the lack of elevators became a joke. But it all evolved into a kind of musical chaos, as all of the workers and staff here have been incredibly enthusiastic and supportive.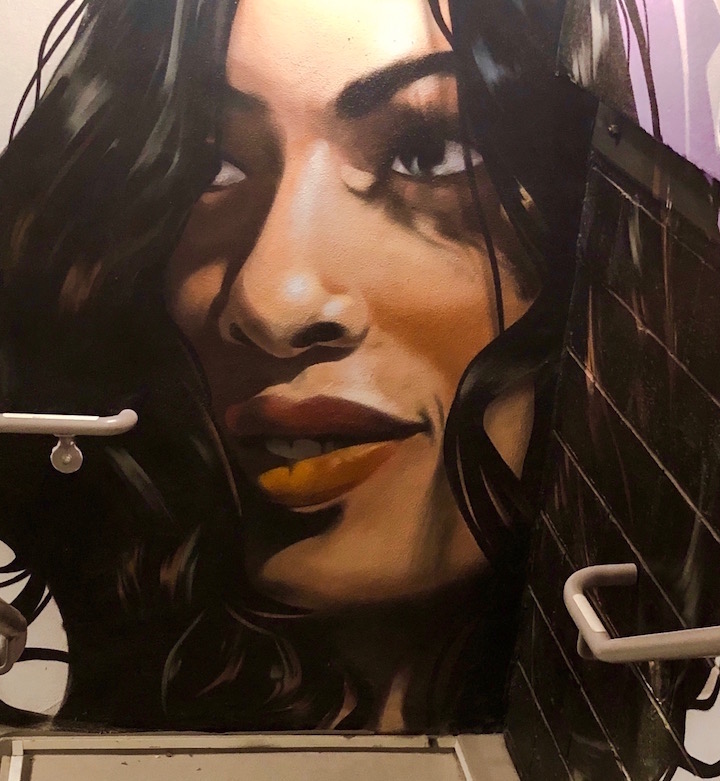 As it is nearing completion, what are your thoughts regarding the final outcome of this project?
I am humbled by the amount of love, hard work and dedication every artist has put into this project. Their attention to detail has inspired me. I am hopeful that thousands will see it — 5000 square feet that anyone can enjoy and a priceless gift to Downtown Manhattan.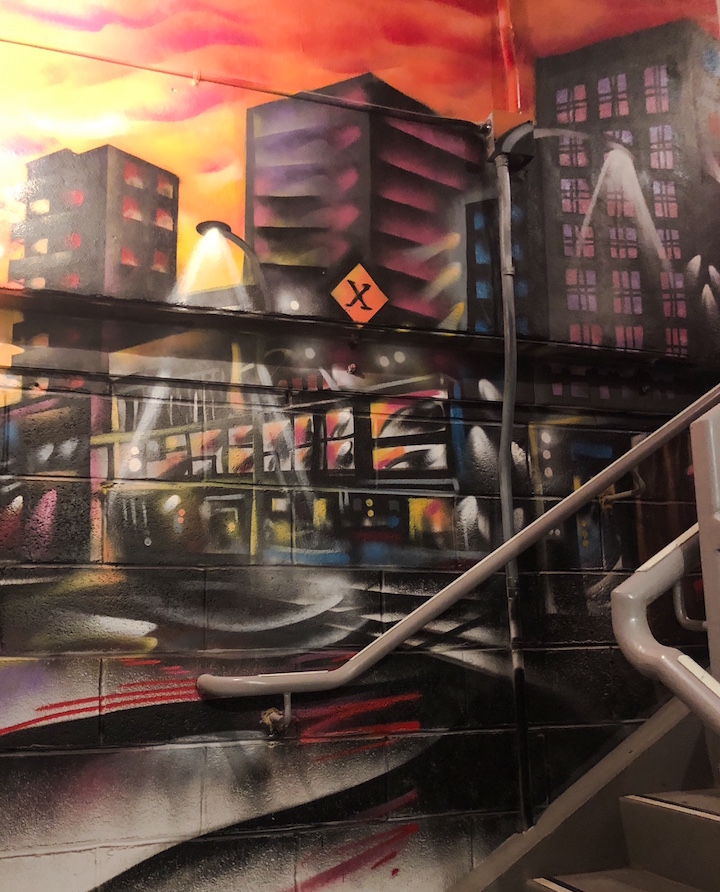 How can folks who are not hotel guests gain access to the exhibit?
As early as October 1, anyone can come into the lobby — between 10am and 5pm — with ID and walk through the exhibition. I will be giving a personal tour to the first 500 folks who register. Groups of 10 or more people can email me at marie@5ptz.com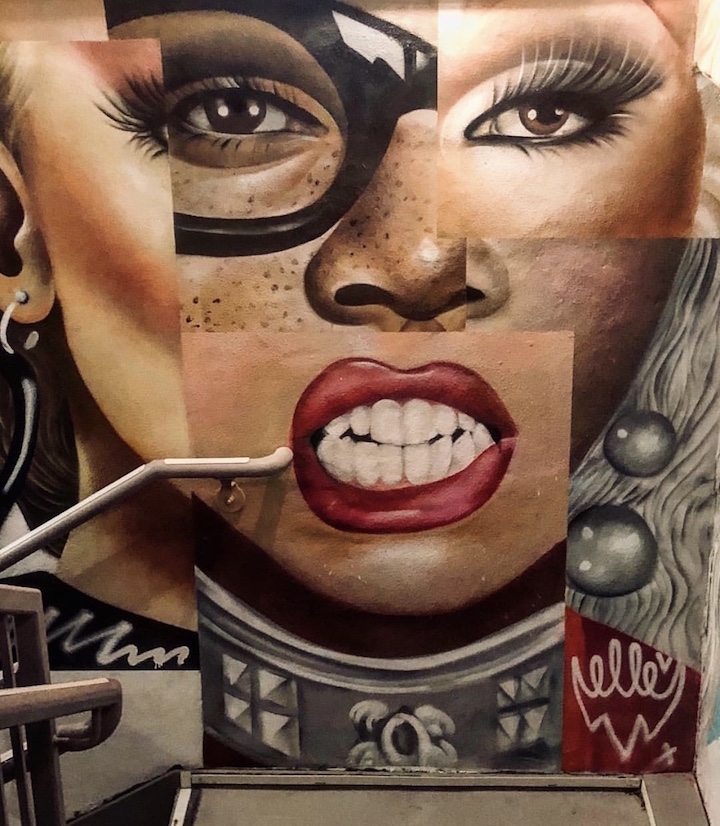 Congratulations! And what a great way for visitors and students to learn about the history of this historic neighborhood! I look forward to revisiting it soon.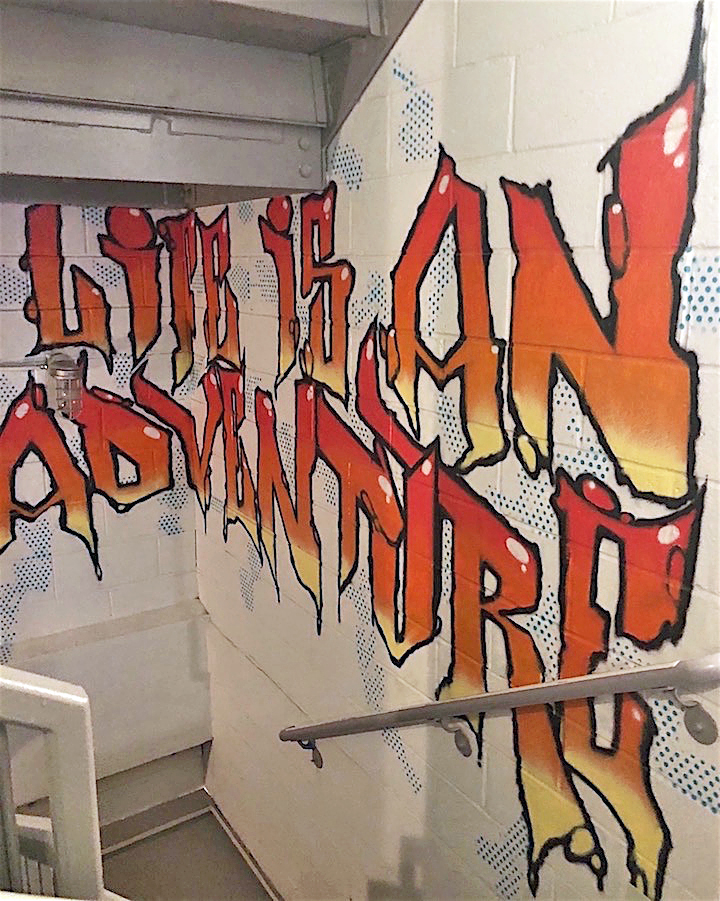 Note: All of the artists who participated in this project are identified here, and brief interviews with them with videography by Rae Maxwell, along with original soundtrack by Say Word Entertainment artists Rabbi Darkside and The Grand Affair, can be viewed here. In addition to A Vertical Love Letter to the Bowery, a court installation is underway by Rubin 415, Esteban del Valle, Don Rimx, Lady Pink and Meres One. And gracing the plaza outside the hotel's entrance is a captivating mural by Meres One, blurring the line between graffiti and fine art.
citizenM New York Bowery is located at 189 Bowery off Delancey Street.
Images:
1. Meres One
2. Marie and Meres on roof top of citizenM New York Bowery
4. See TF
5. Zimad
7. Kenji Takabayashi  aka Python
8. Elle
9. Noir
Interview conducted and edited by Lois Stavsky; photos by Lois Stavsky