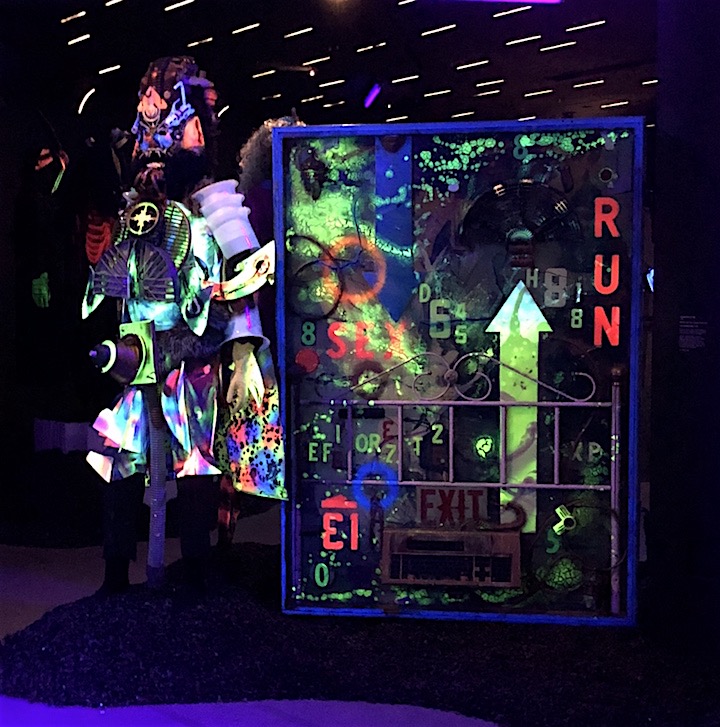 Continuing through this weekend at Red Bull Arts New York is RAMMΣLLZΣΣ: Racing for Thunder, the historic solo exhibition focusing on the extraordinary, idiosyncratic talents of the late multi-media artist, graff writer, hip-hop pioneer and Gothic Futurist theoretician RAMMΣLLZΣΣ. A diverse selection of the artist's visual works, music and writings, along with rare archival documentation and ephemera, presents an intimate portrait of the visionary New York cult icon. The mixed-media image above features one of the artist's wildly imaginative Garbage Gods.  Several more images from the remarkable  RAMMΣLLZΣΣ: Racing for Thunder follow:
Letter Races, Mixed media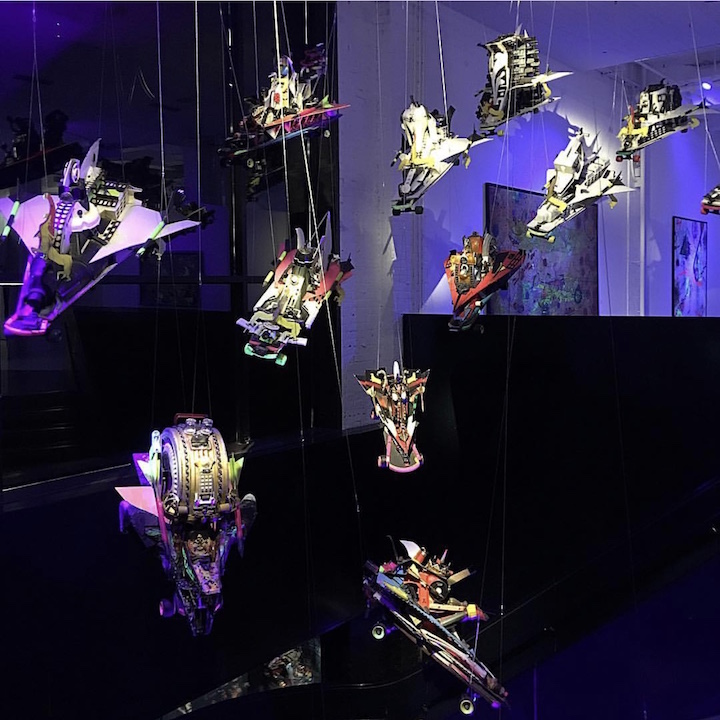 Monster models, Mixed media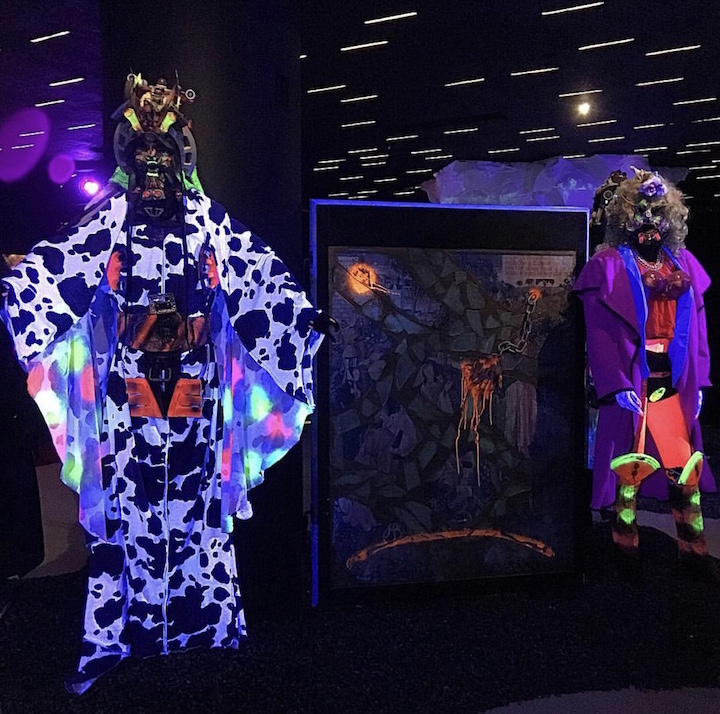 Letter M Explosion, Mixed media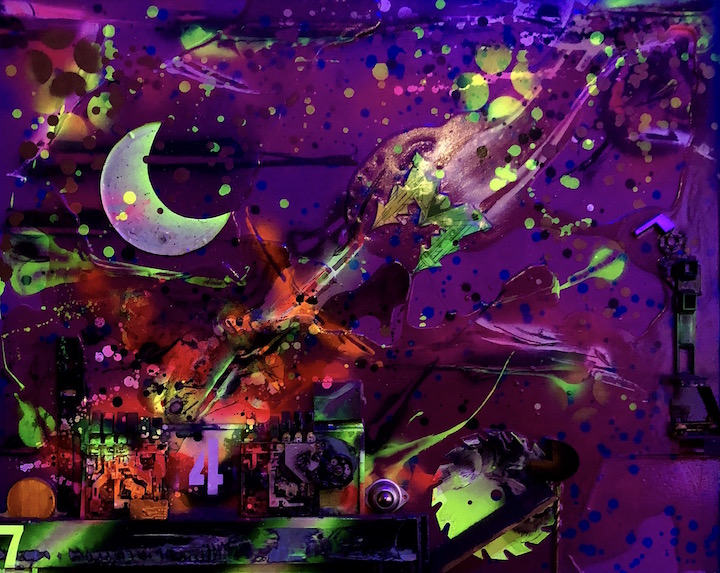 Luxturnomere Hammer Bar Hammerclef Force Field One, Spray paint on cardboard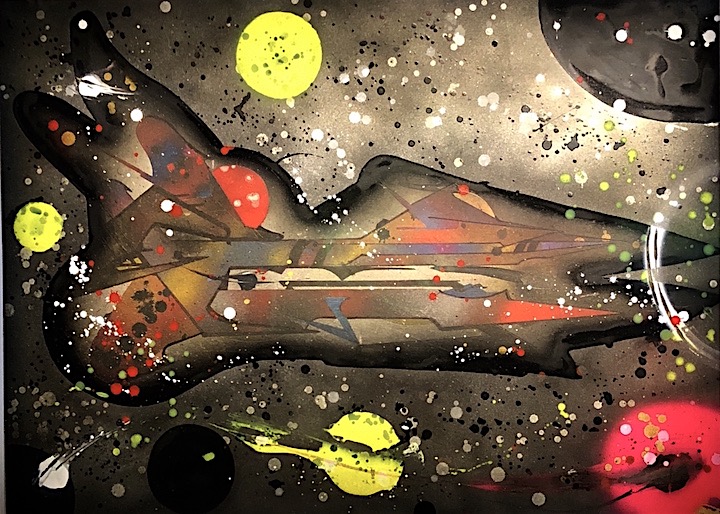 Jams, Spray paint and acrylic on canvas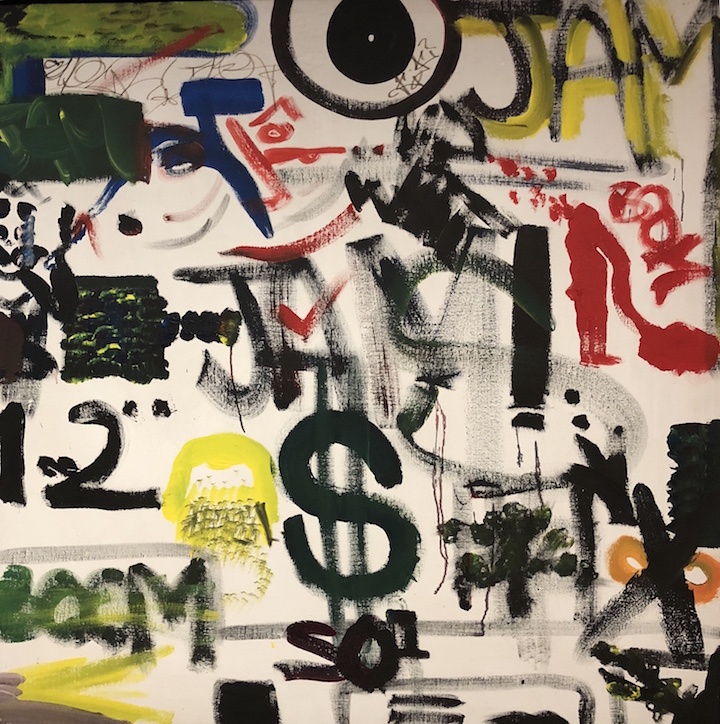 The man, himself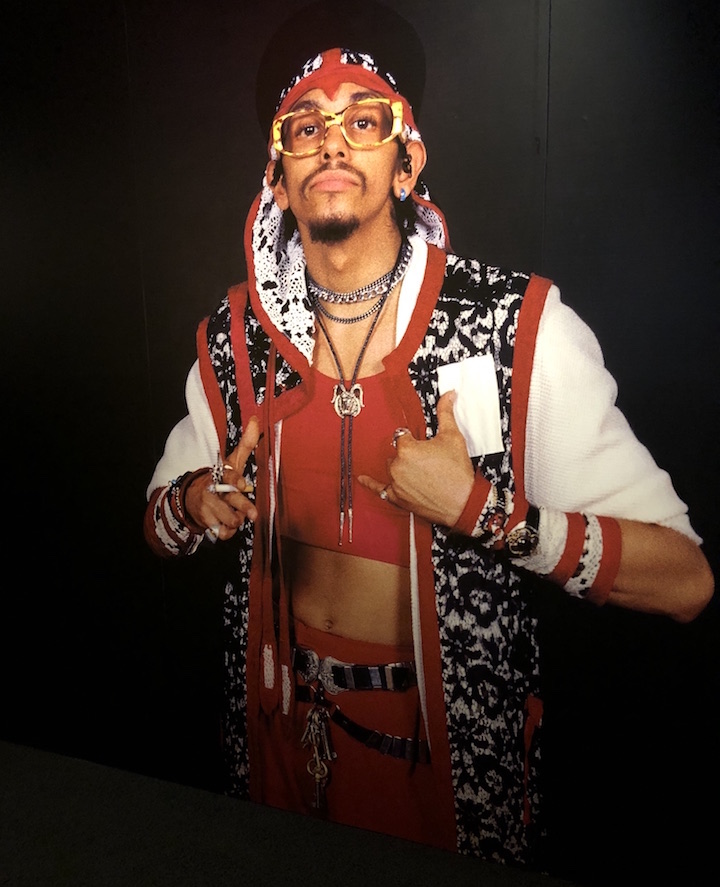 The exhibit continues through Sunday at 220 West 18th Street in Chelsea, Manhattan. Red Bull Arts New York is open from 12-7pm.
Photo credits: 1, 4-7 Lois Stavsky; 2-3 Karin du Maire
Note: Hailed in a range of media from WideWalls to the Huffington Post to the New York Times, our Street Art NYC App is now available for Android devices here.