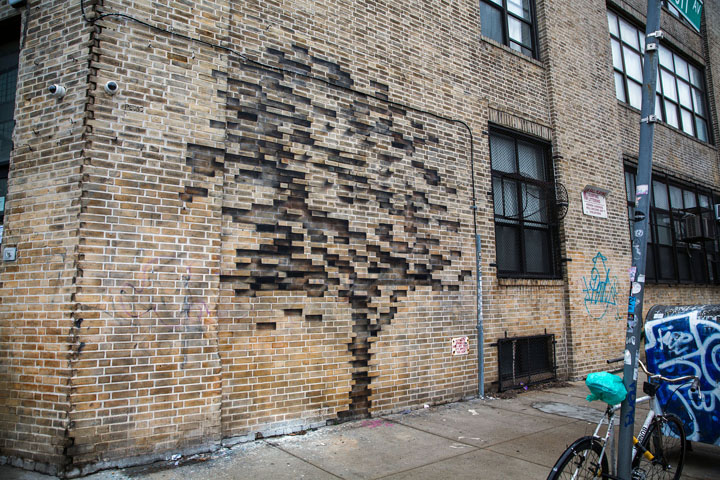 On his first visit to NYC, Barcelona-based Pejac created two mesmerizing artworks reflecting environmental concerns. With his distinctly provocative aesthetic, he graced walls in both Bushwick and Chinatown celebrating the beauty and power of nature amidst the bustling metropolis. The image featured above, entitled Fossil, suggests a frightful future in a gentrifying neighborhood in which the only memory of nature is the fossilized appearance of a tree on a brick wall.
 Pejac at work on Fossil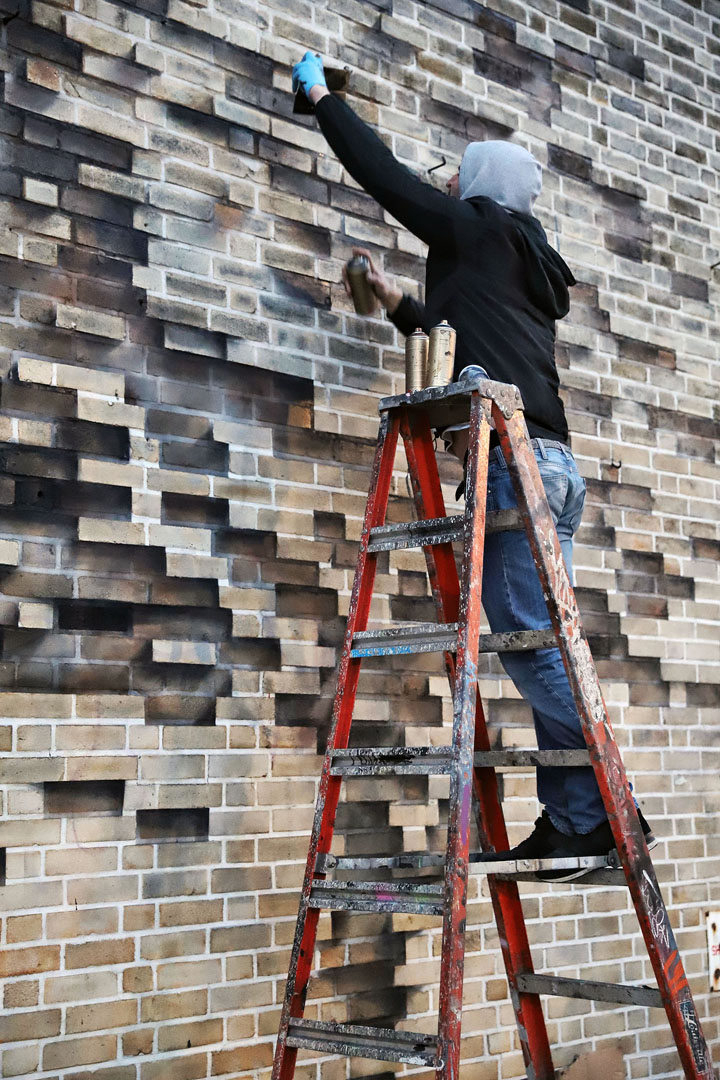 The completed piece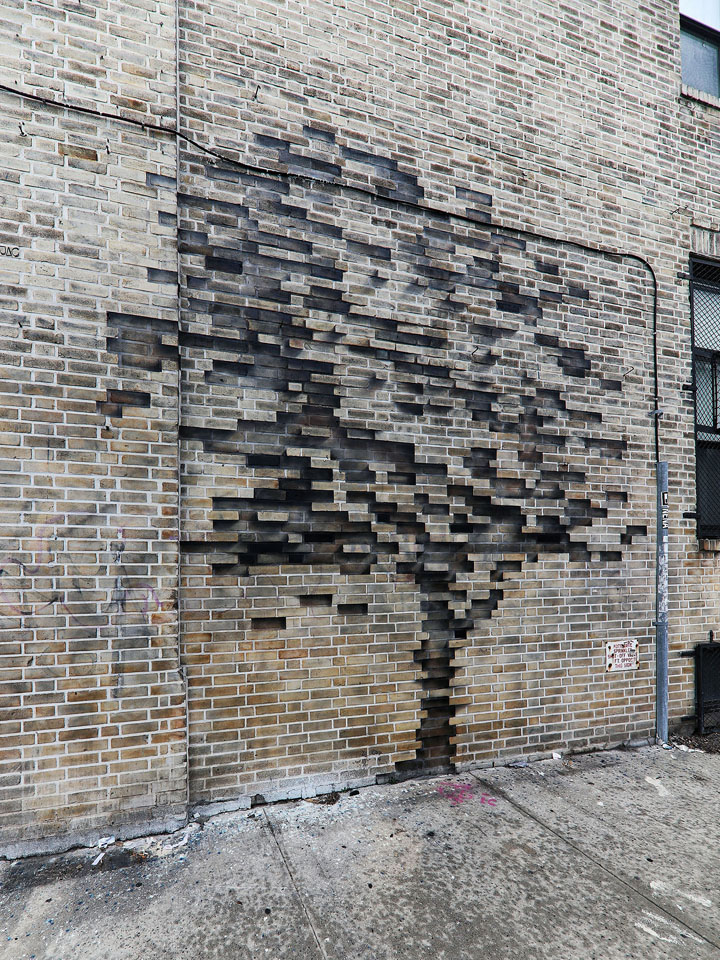 In  Pejac's second piece, Inner Strength, nature triumphs over the hand of man and all that the neighboring Wall Street represents, as the artist alludes to traditional Chinese imagery.
Inner Strength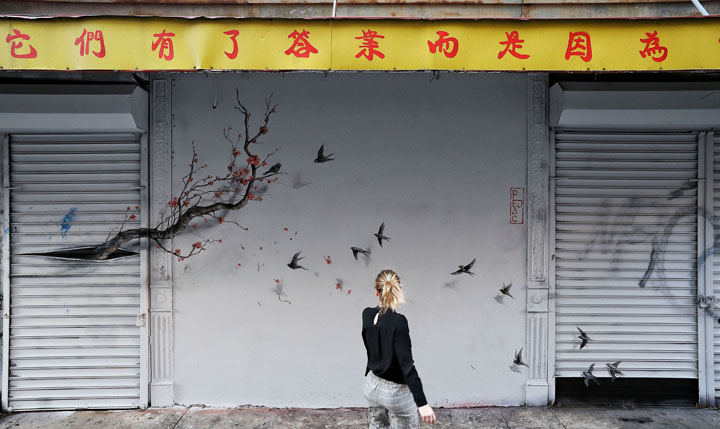 Inner Strength, close-up
Fossil is located at 27 Scott Ave. in Bushwick, Brooklyn and Inner Strength — in coordination with The L.I.S.A Project NYC  — is at 2 Henry Street in Chinatown, Manhattan.
Photo credits: 1 Raphael Gonzalez aka zurbaran1  2 & 3 Ben Lau aka just a spectator 4 Pejac and 5 Rey Rosa aka the DRiF of  The L.I.S.A Project NYC