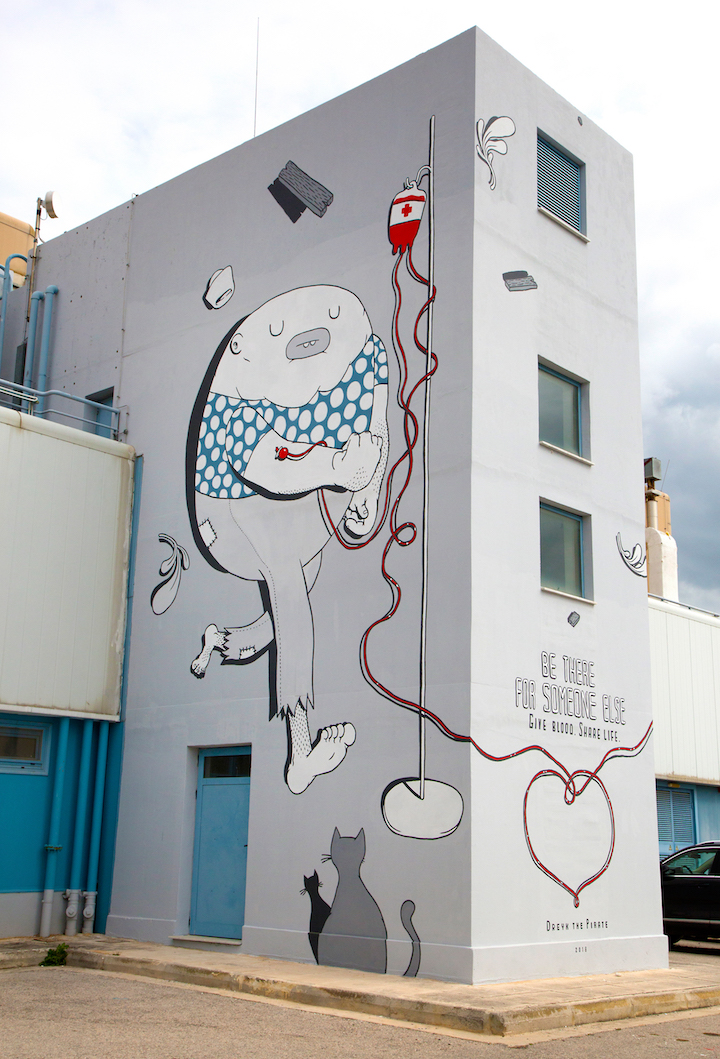 Dreyk the Pirate — whose street art character captivated me on my recent visit to Athens — has just completed a huge mural commissioned by E.KE.A., the National Blood Donor Center of Greece, for World Blood Donor Day 2018. What follows are several more images of the completed work, along with progress shots, as photographed by Nikos Pekiaridis and Kostas Kallipolitis of Phifactor Photograpy.
The other side of the mural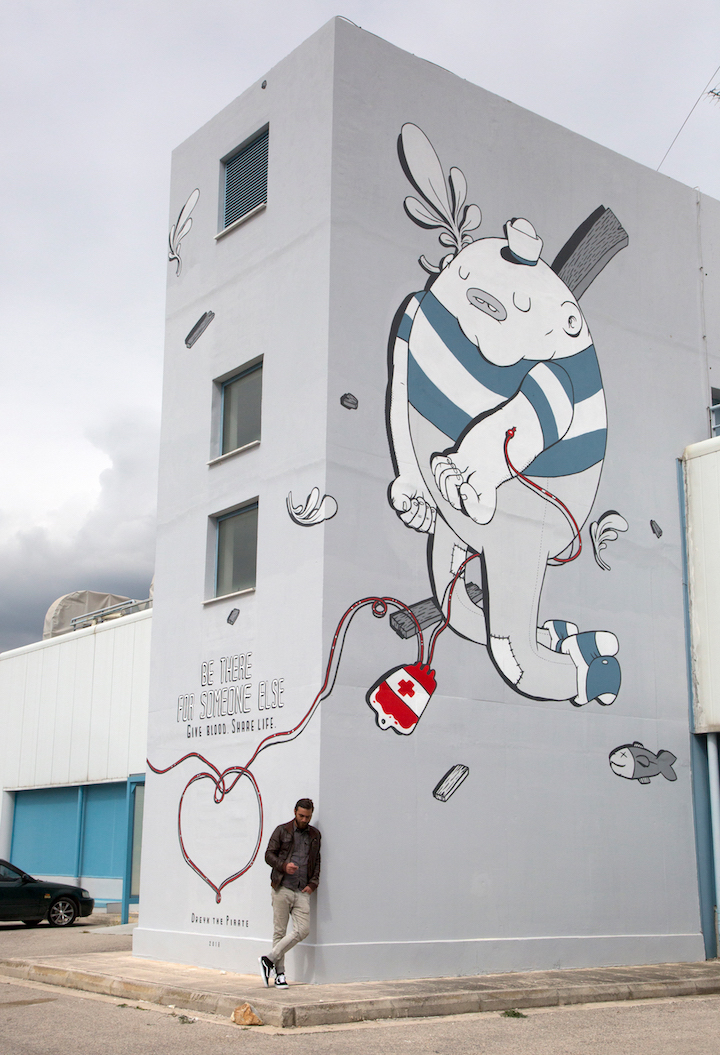 In the beginning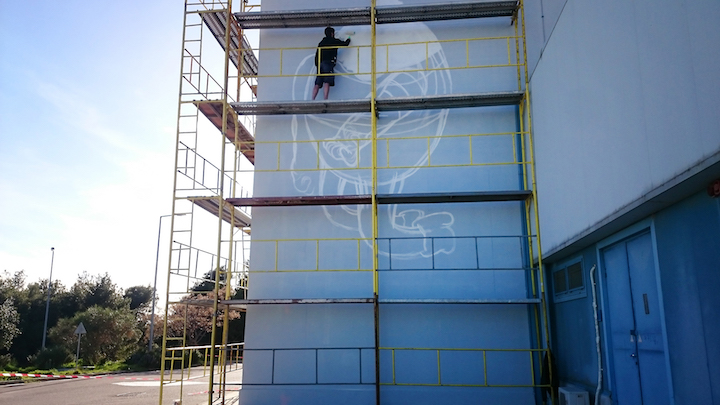 In progress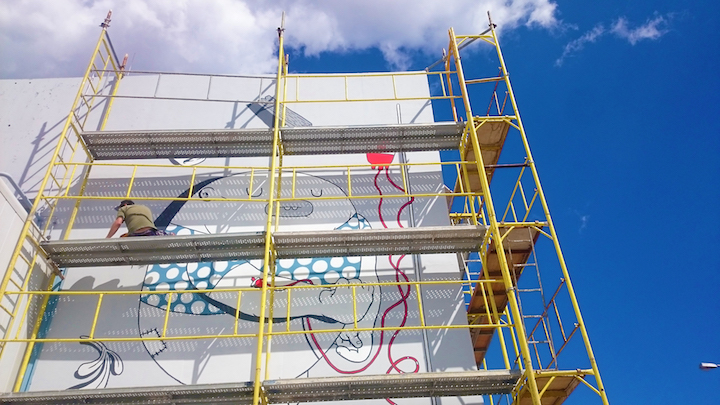 With a message to convey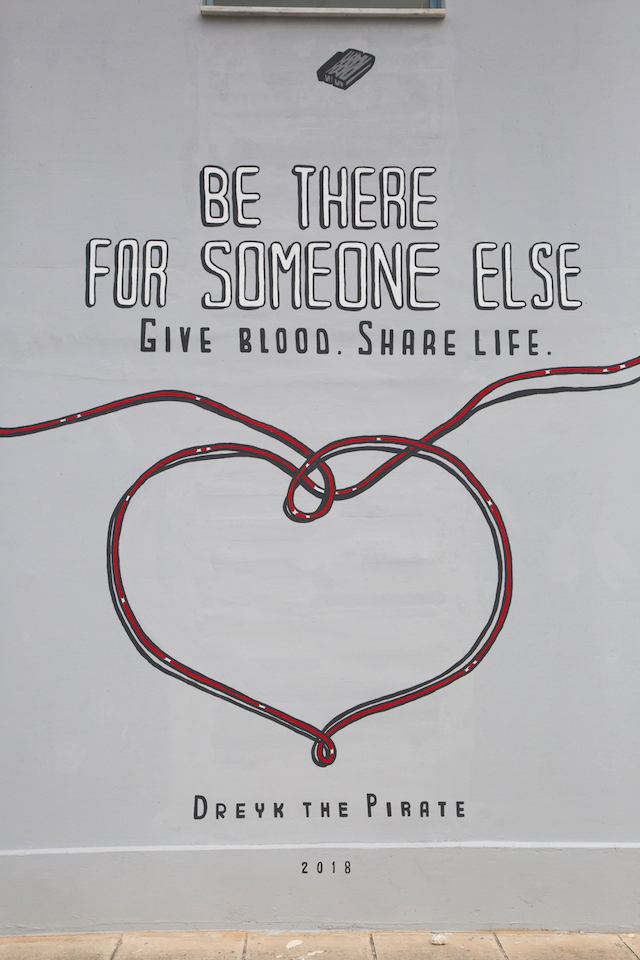 Located in Thrakomakedones, Athens, the mural was sponsored by Kraft Paints Greece.
Photo credits: 1, 2  & 3 Kostas Kalipolitis 3 & 4 Nikos Pekiaridis
Note: Hailed in a range of media from WideWalls to the Huffington Post to the New York Times, our Street Art NYC App is now available for Android devices here.