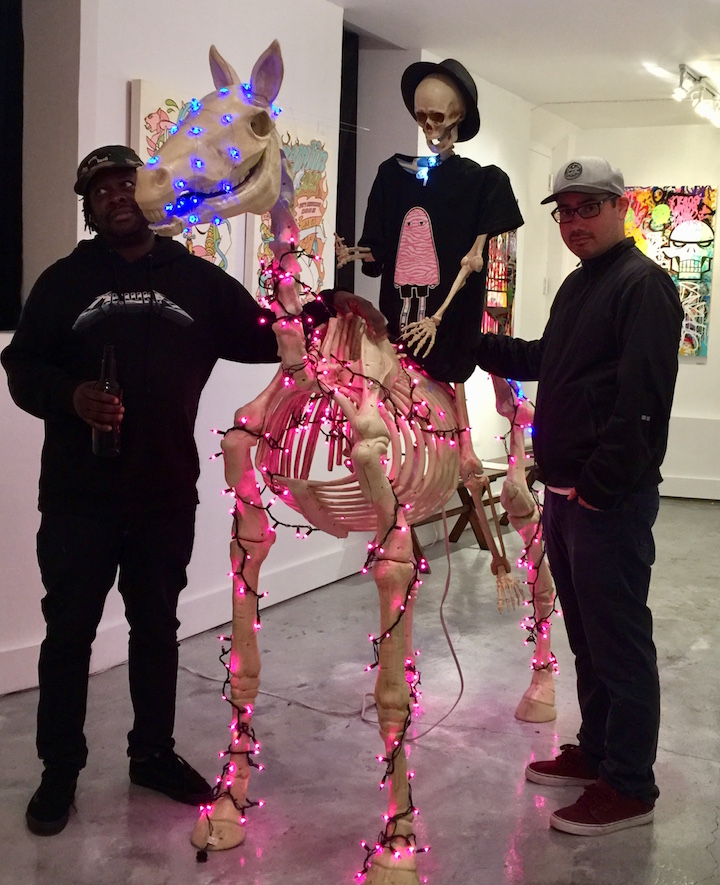 Just in time for Halloween, Roycer and Matt Siren — two NYC legends known for their iconic characters that continue to surface on our streets — have collaborated on a sometimes gory, always captivating, exhibit of playful artworks in a range of media.  Fusing elements of street art, graphic design, fantasy, folk art and fine art,  Ember City presents the artists' iconic characters inhabiting a riveting post-apocolytic universe. What follows are several images from the exhibit at the inviting new project space, Best World Gallery:
Roycer, Stuff I Can't Afford, Acrylic on canvas, 2017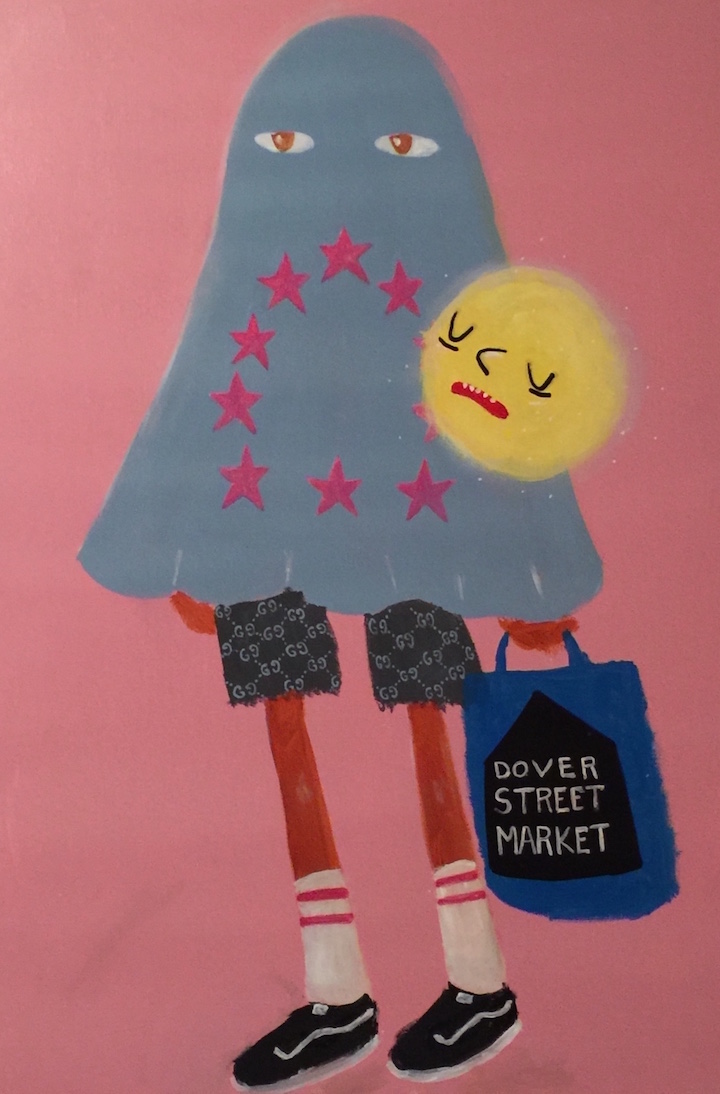 Matt Siren, Untitled, Plexi & enamel on wood, 2017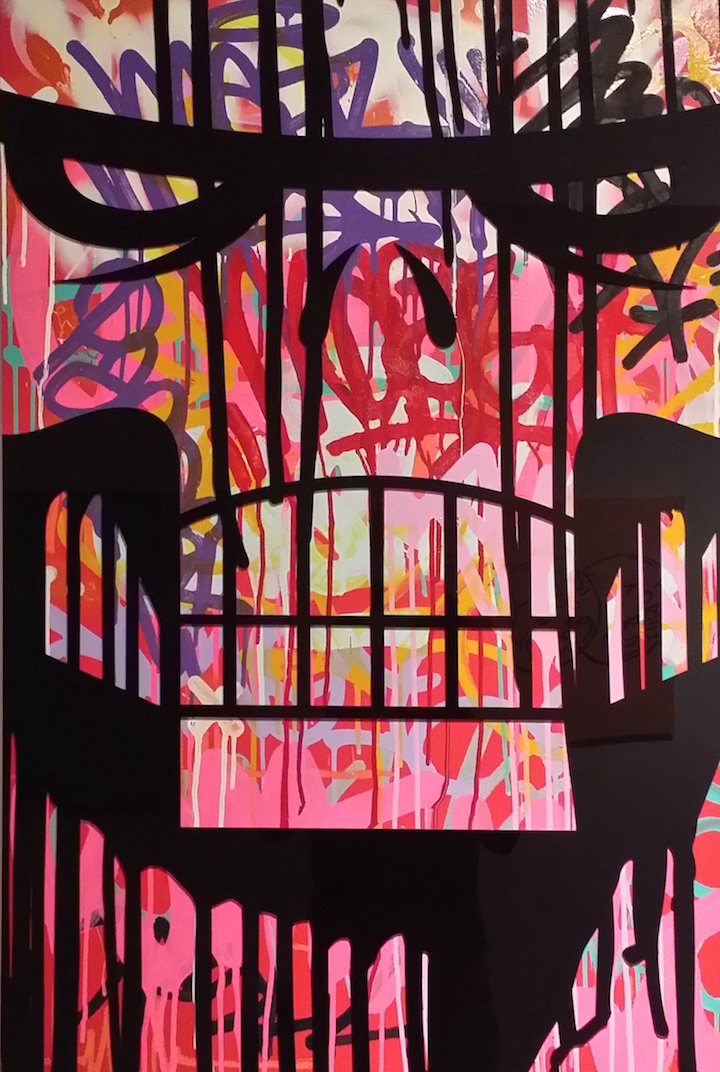 Matt Siren, Terrible Visions, Acrylic Silkscreen on Wood, 2017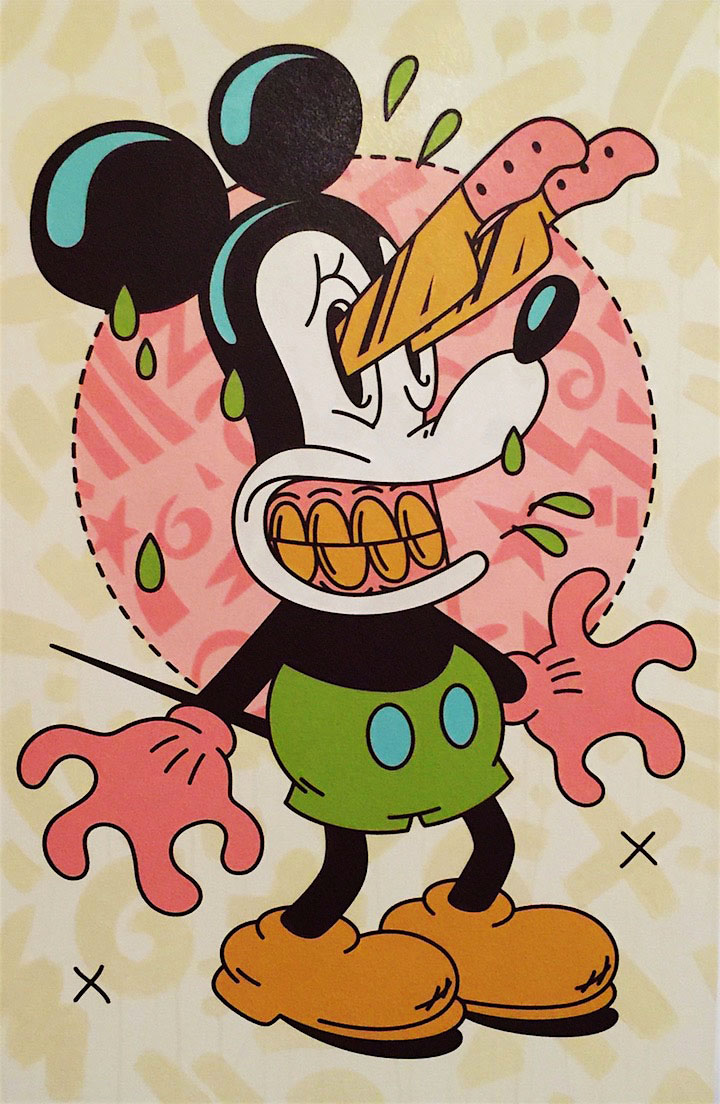 Matt Siren, Roycer, and 907 Crew, 9:07, Acrylic and enamel on wood, 2017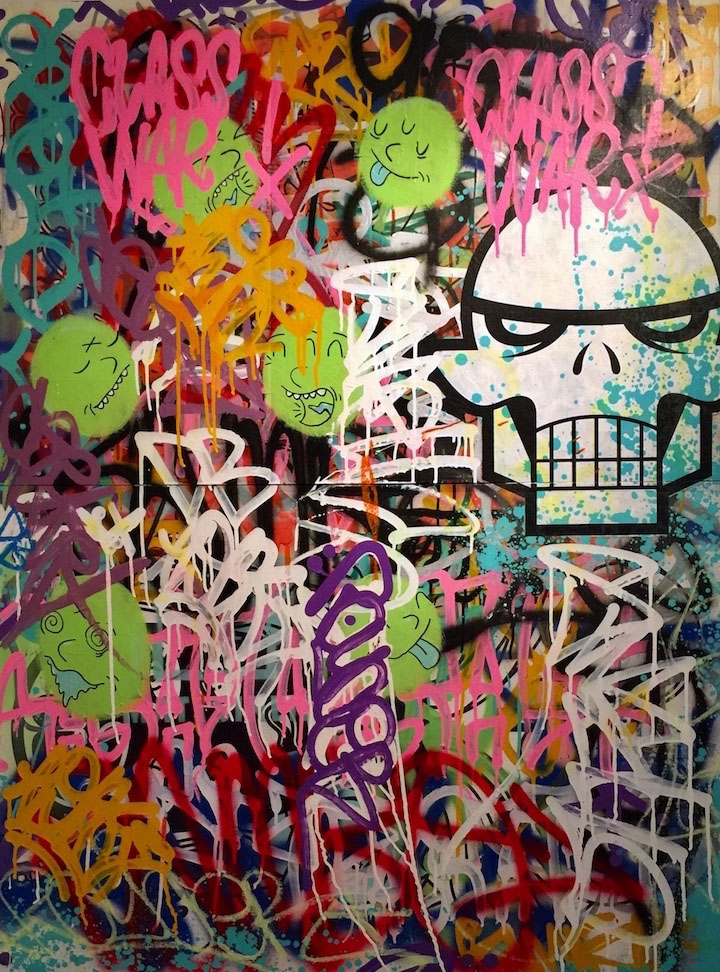 Roycer, Float, Krink & acrylic on canvas, 2017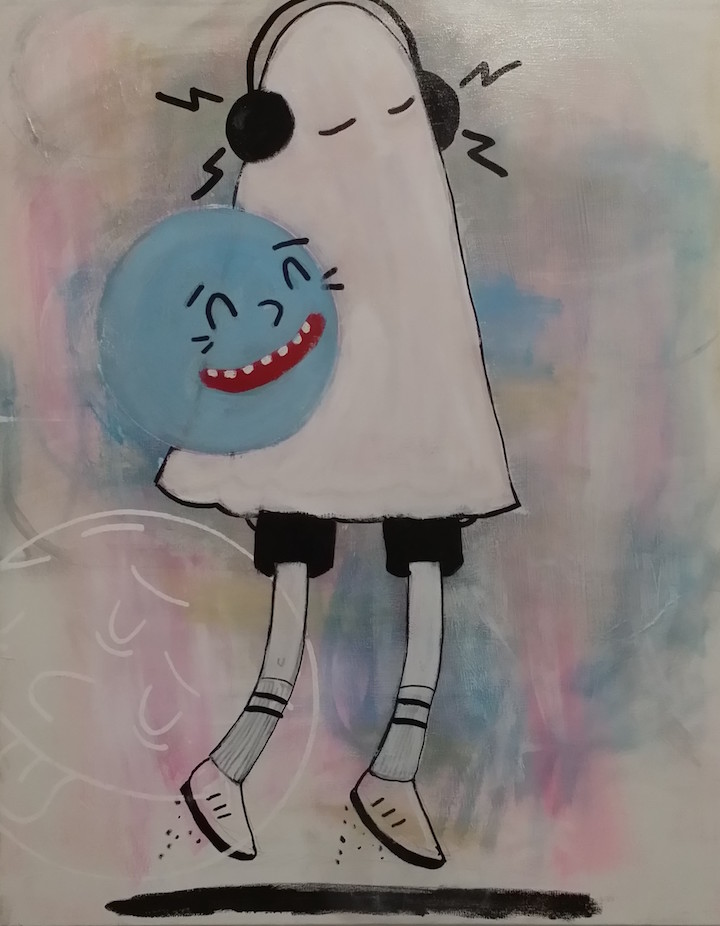 Curated by Natasha Quam and Rebecca Shenk, Ember City remains on view through November 4 at 219 Madison Street on Manhattan's Lower East Side. The gallery is open Wednesday through Saturday, 1-7pm. To schedule a visit at any other time, email ROYCERXSIREN@GMAIL.COM.
Photo credits: 1, 2, 4 & 5 Lois Stavsky; 3 & 6 Tara Murray