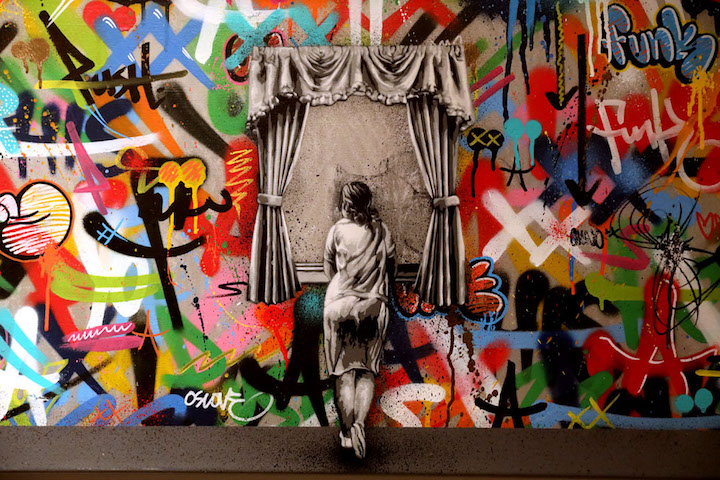 Presented by RexRomae Gallery and curated by Street Art News founder Rom Levy, Martin Whatson's solo exhibit Revive opened last Friday, September 29th, in Santa Monica. Featured in Revive are paintings, prints and sculptures representative of the Norwegian artist's vibrant graphic imagery fashioned in juxtaposition to his greyscaled stenciled art and staid backgrounds. Pictured above is Whatson's recreation of  Salvador Dali's Figure at the Window — forged with acrylic, spray paint and marker — that originally surfaced on the streets of Norway in 2015 during the Nuart Street Art Festival.  What follows are several more images of artworks on exhibit in Revive:
"Behind the Curtain" — which made an appearance in Miami in 2015 as a large scale mural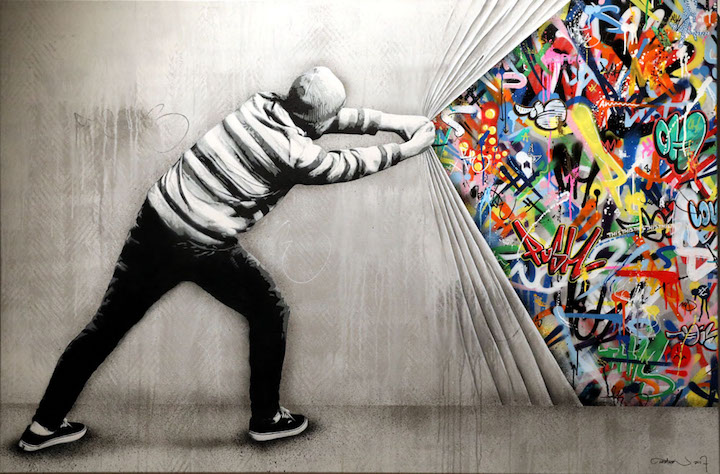 "Framed" — originally conceived in 2013  for the Sand, Sea and Spray Festival in Blackpool, UK.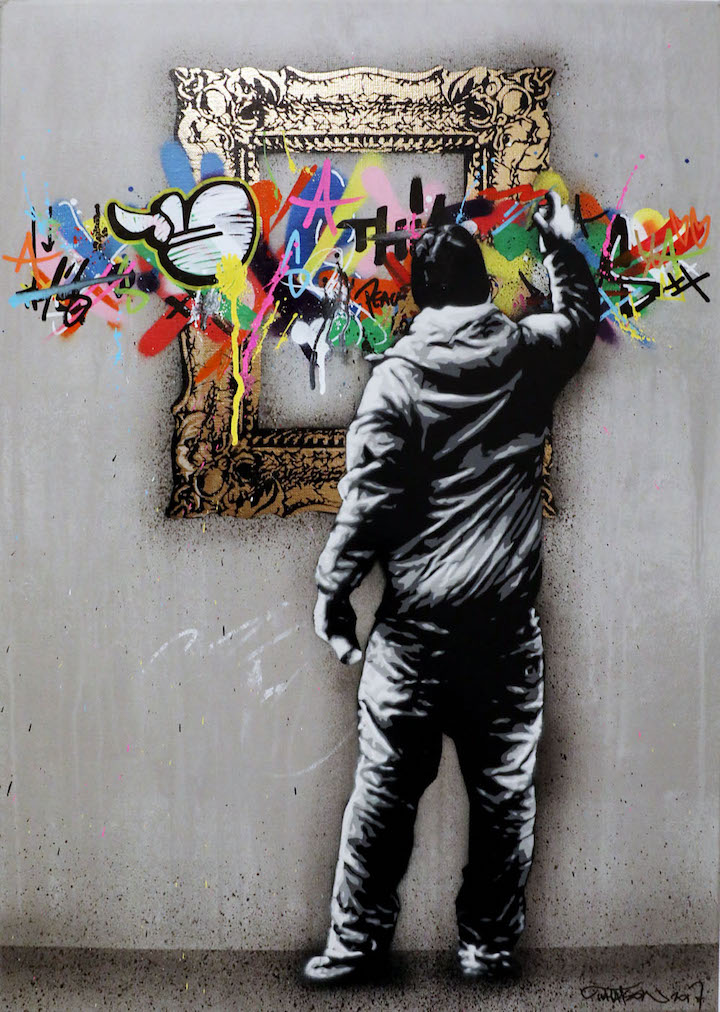 The artist's famed butterfly as sculpture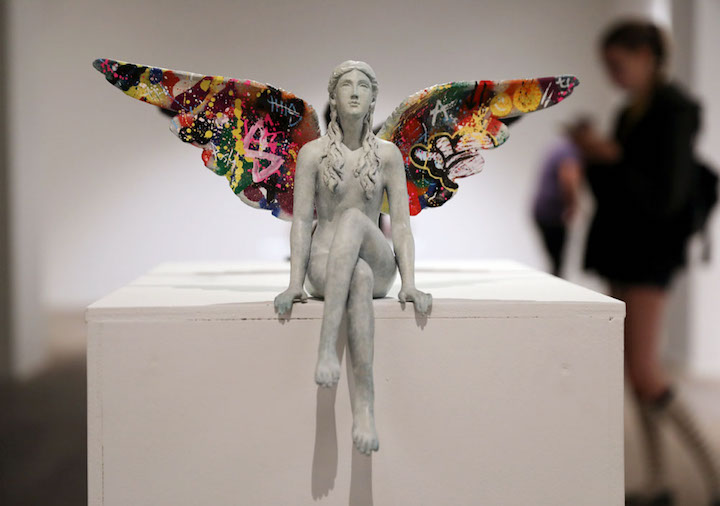 Martin Whatson's iconic astronauts — with butterflies fluttering on their fingertips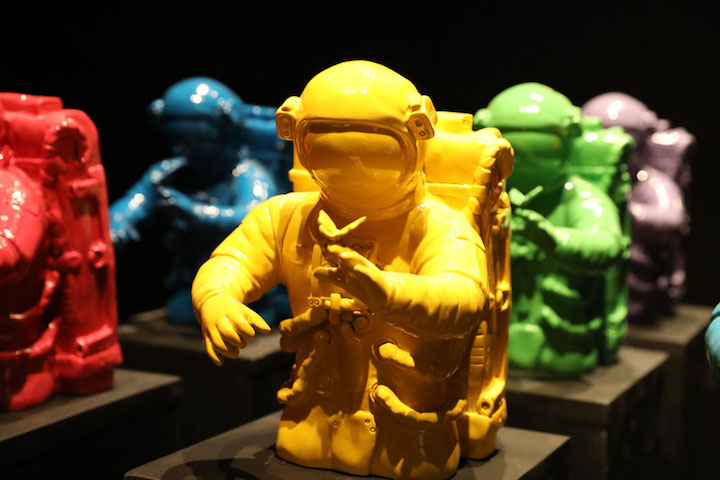 The celebrated Martin Whatson with his brightly graffitied rhino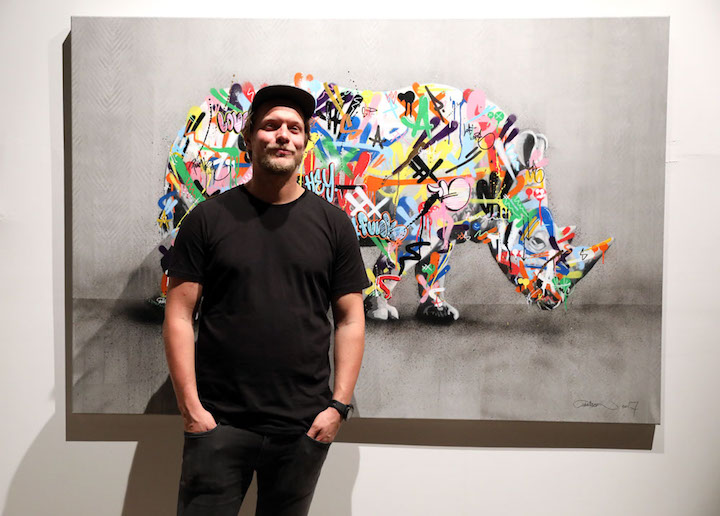 The exhibit continues through this weekend at 328 Santa Monica Blvd. in Los Angeles.
Contents for this post provided by Luna George; photos by Angela Izzo