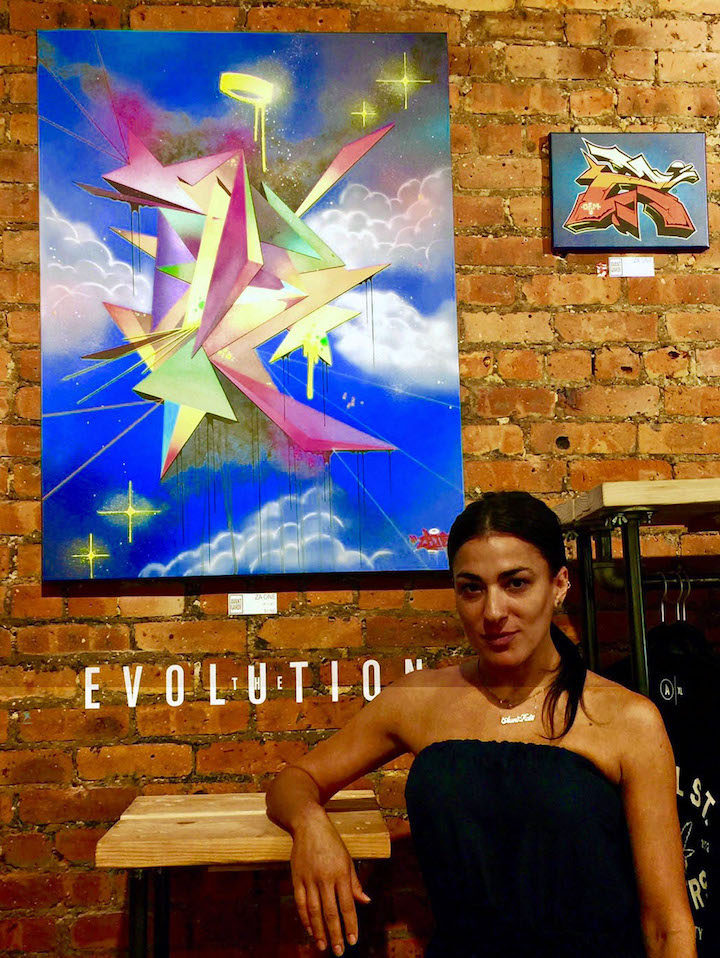 Continuing through this week at Avant Garde LES is Queens-based ZA ONE's exuberant solo exhibit, The Evolution of ZA ONE. While visiting last week, I had the chance to speak to its curator, Kate Storch.
ZA ONE is a style master; that is certainly evident here. And it was great fun watching him paint over at First Street Green Park last month. 
Yes! ZA ONE is a true artist. He is fearless in his determination to keep on pushing his craft further and further.  He spent the past two years working on these canvases.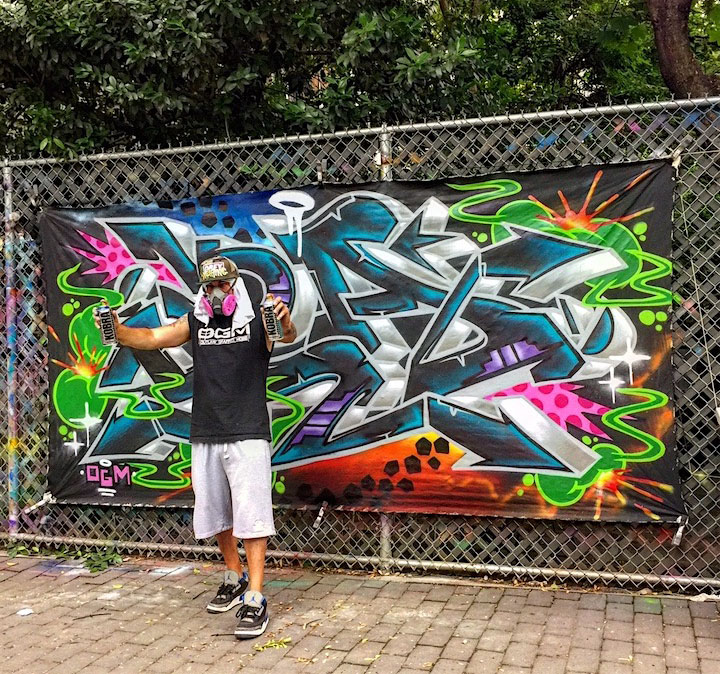 When did ZA ONE first hit the streets?
He first hit the streets in the mid-eighties. And in 2012, he started going all-city. It was non-stop adrenalin. He is a street killer, as well as a masterful artist.
How did you meet ZA ONE? 
Jerms introduced us about two years ago. I feel like ZA ONE was a gift. And I love the way he involves his children in his art.  He is a dedicated father, as well as a dedicated artist.
How did the opening of the show go? I've heard great things about it!
Yes, it was amazing. There was so much love from other writers. And the exhibit attracted a wonderfully eclectic mix of people including fine artists and musicians.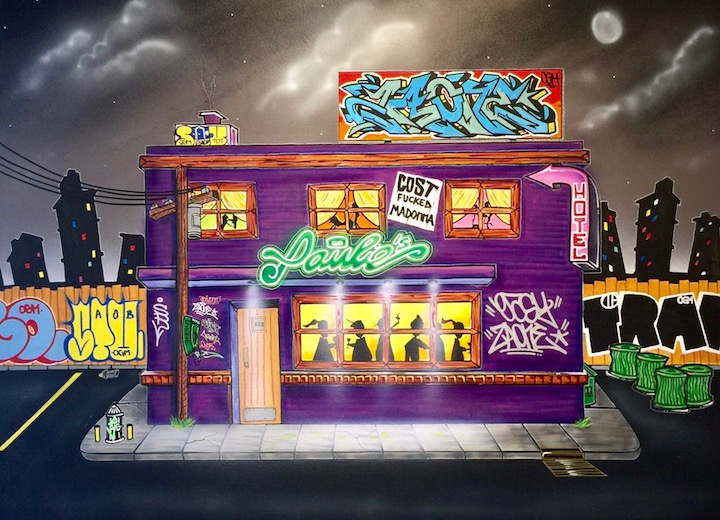 What's next for you?
I've been busily planning and promoting this coming Friday's Summer Classics Block Party in honor of National Hip Hop Day.
What can folks who attend it expect?
It will feature live DJs and some of the best graffiti artists and muralists — a mix of both legendary classics and contemporary talents.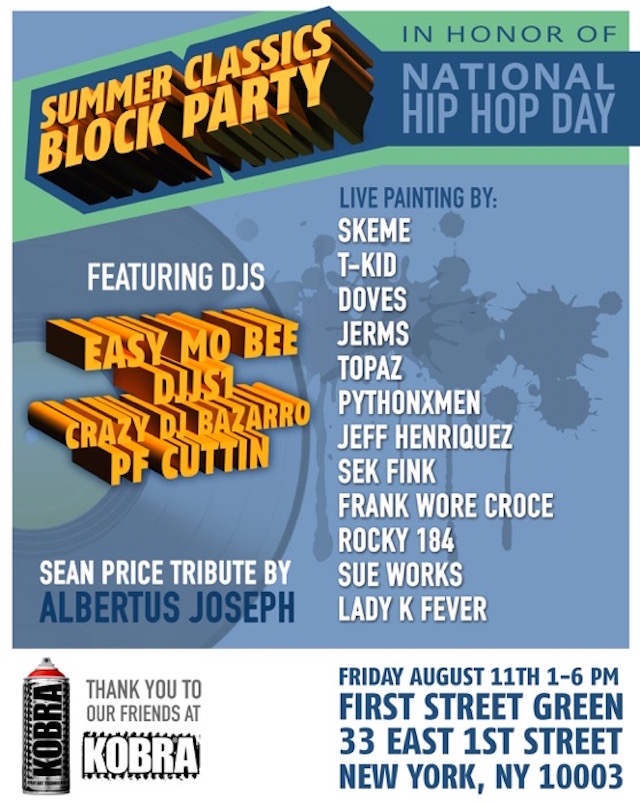 It sounds great! Good luck with it all!
Photos by Lois Stavsky; interview with Kate Storch conducted and edited by Lois Stavsky
Note: Hailed in a range of media from WideWalls to the Huffington Post to the New York Times, our Street Art NYC App is now available for Android devices here.