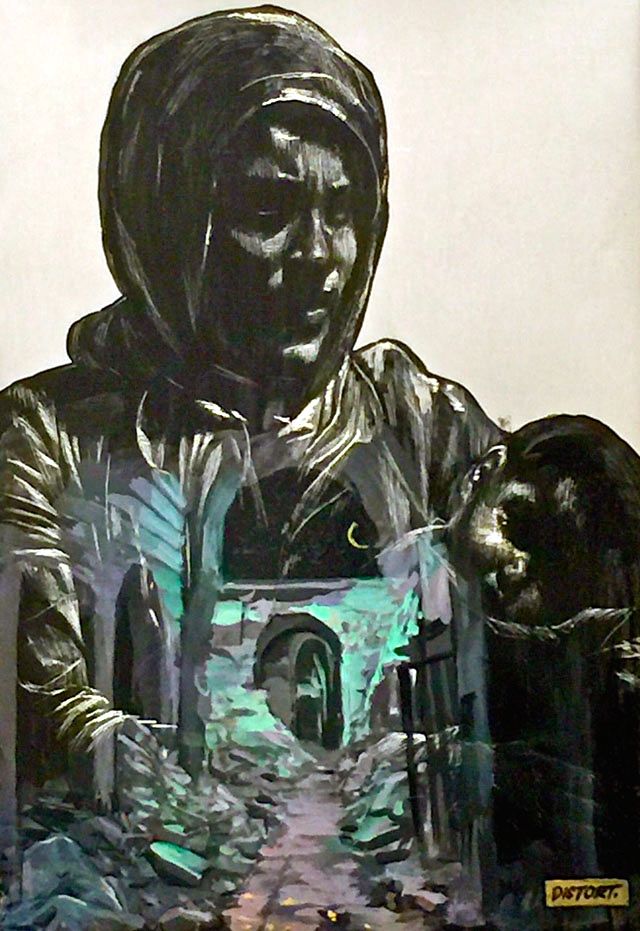 On view in Jersey City through June 16 is DISRUPTION, an exhibit of politically and socially charged artworks by a diverse group of NJ-based artists. While visiting the exhibit at Jersey City Theater Center's Merseles Studios last week, I spoke to its curator, Allison Remy Hall .
Can you tell us something about the title of the exhibit — DISRUPTION?
Yes! It is part of a larger series of events and performances presented by Jersey City Theater Center that focus on the theme of rapid change — from the environment and climate to industries and social systems — that has resulted in a sense of "disruption."  Lucy Rovetto, Jersey City Theater Center's Visual Arts Coordinator, invited me to curate this exhibit.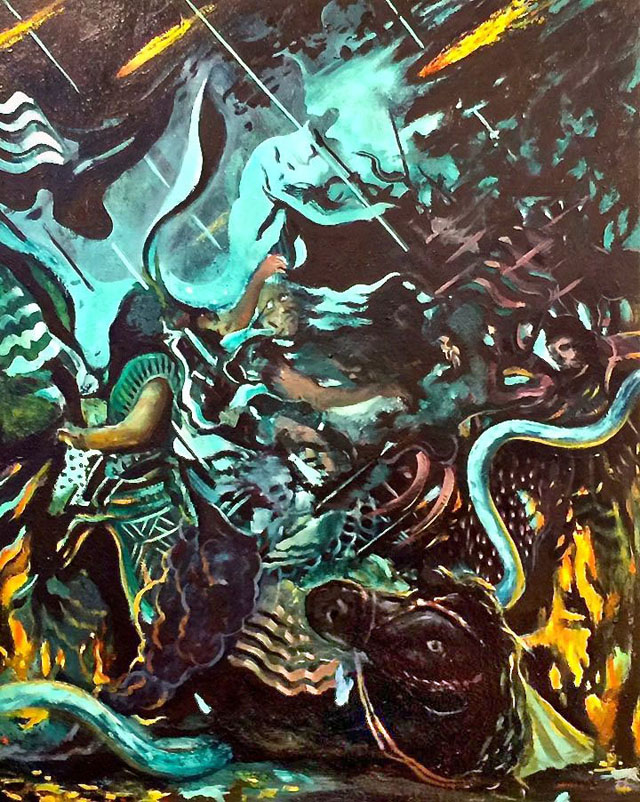 What has the theme of DISRUPTION come to mean to you — in the course of curating the exhibit?
I originally thought of it as a disruption of norms and expectations — as most prominently evidenced by the results of the November election. But I've since been thinking more about the moral and spiritual disruptions that characterize our present times as a result of these changes. We have come to value things solely by their material worth.
How did you get the word out to the artists whose works are on exhibit here? While I'm familiar with Distort, Mr Mustart and Sam Pullin from their work on the streets, others here are new to me.
I reached out directly to some artists whose work I know and like, and Jersey City Theater Center launched an open call.
Did curating this exhibit exact any changes within you — how you, personally, think about these issues?
I feel now that what we are facing is bigger than just a political challenge. It's not simply about left and right; it's about right and wrong.
How have people responded to the exhibit?
They've responded really well.  It has brought people together and has started a conversation.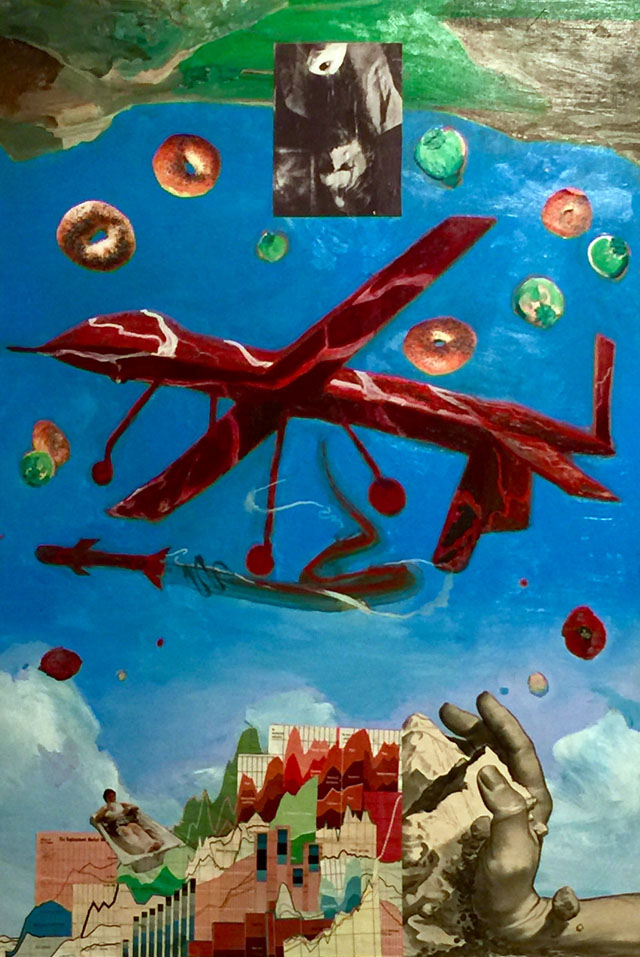 How do you — as an artist and curator with a strong social consciousness — feel about the role of art in these challenging times?
Art allows us to reclaim the narrative.  It is a means for us to transmit a message: We are humans and this is how we are being affected. Art has an essential role in these times.
How can folks see the exhibit before it closes on June 16th?
They can email me at info@nosucharts.com. And ongoing events are posted here.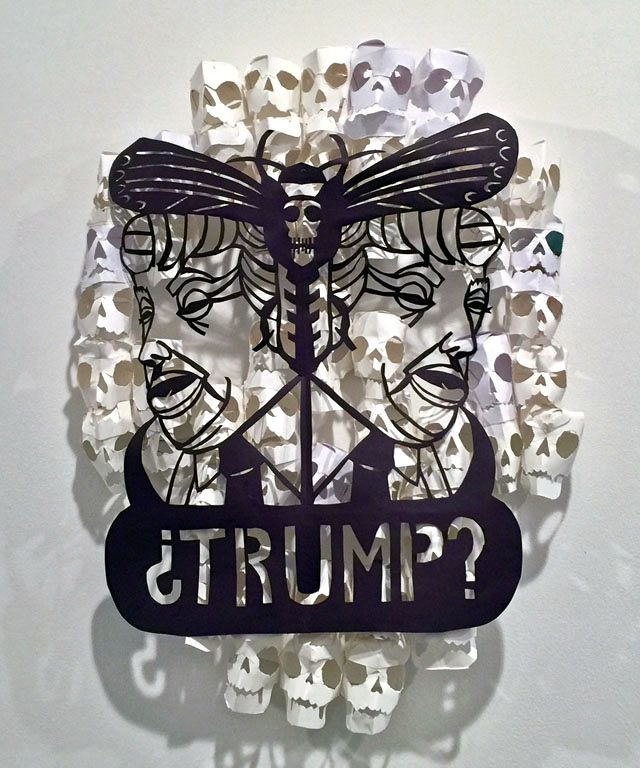 Note:  Merseles Studios, a venue of Jersey City Theater Center, is located at 339-345 Newark Avenue, 2nd floor.
Images
1  Distort, Enraged, Enamel and graving on metal
2  Fabrico Suarez, Good Times in the Garden of Evil, Oil on linen
3  Luis Alves, Dow Jesus, Collage
4  Sam Pullin & Noah Tavlin, Collage + oil painting
5  David LaMorte, New Normal, Paper sculpture
Photos of images by Lois Stavsky; interview conducted and edited by Lois Stavsky