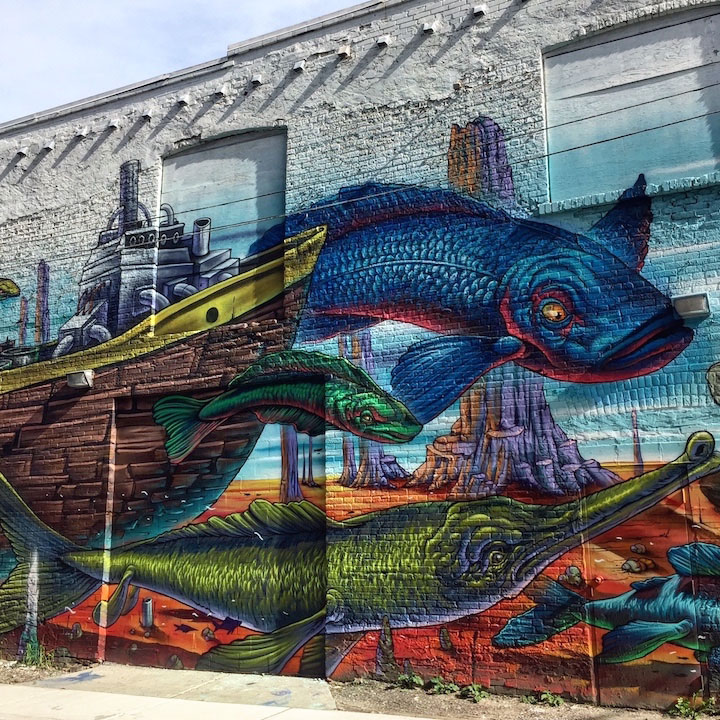 Swarming the streets of Toronto are an abundance of animals. Pictured above is a close-up from a huge mural by Bruno Smoky. Here are several more:
Also by Toronto-based Brazilian artist Bruno Smoky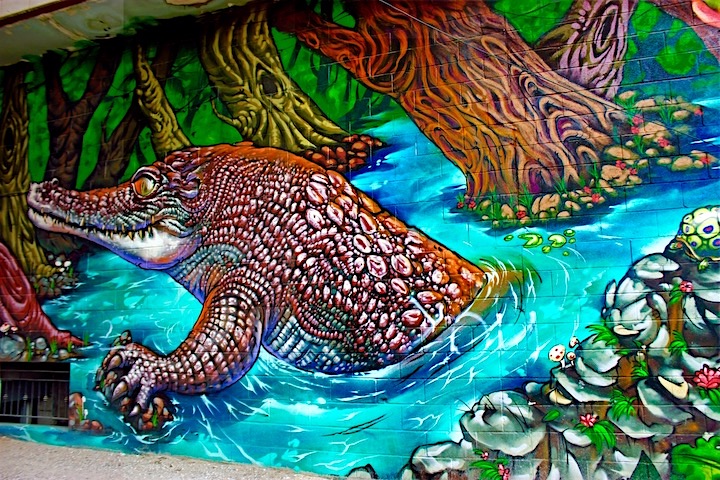 Toronto-based Jerry Rugg aka birdO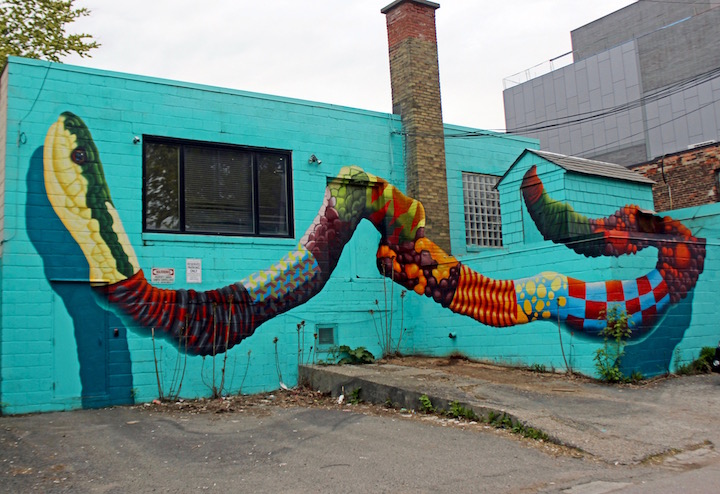 Also by Jerry Rugg aka Birdo and Mediah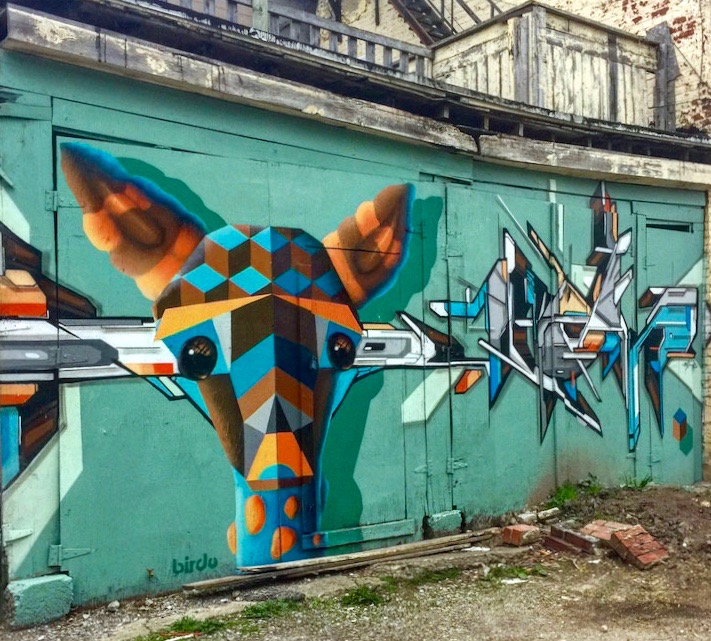 Canadian artist Nick Sweetman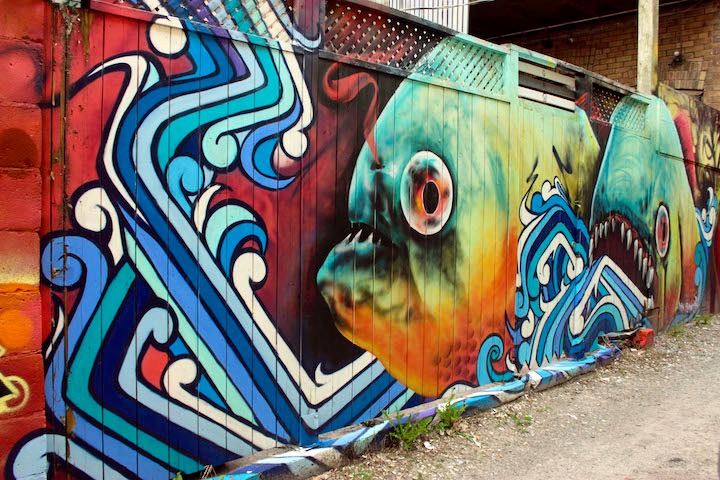 Toronto-based tattoo artist Jonny Cakes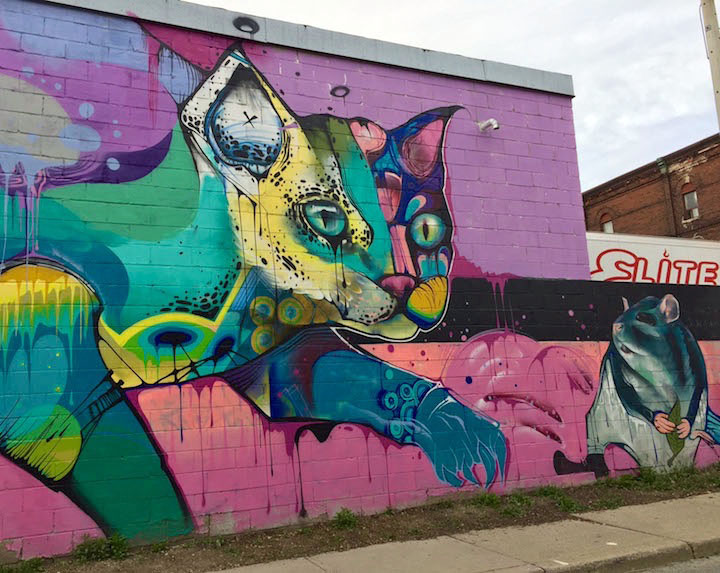 Canadian artist Li-Hill, close-up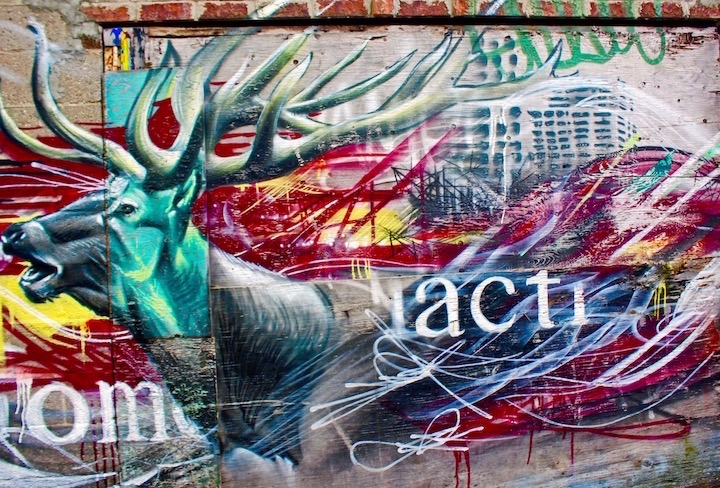 Photo credits: 1, 4 & 6 Lois Stavsky; 2, 3, 5 & 7 Tara Murray
Note: Hailed in a range of media from Wide Walls to the Huffington Post to the New York Times, our Street Art NYC App is now available for Android devices here.