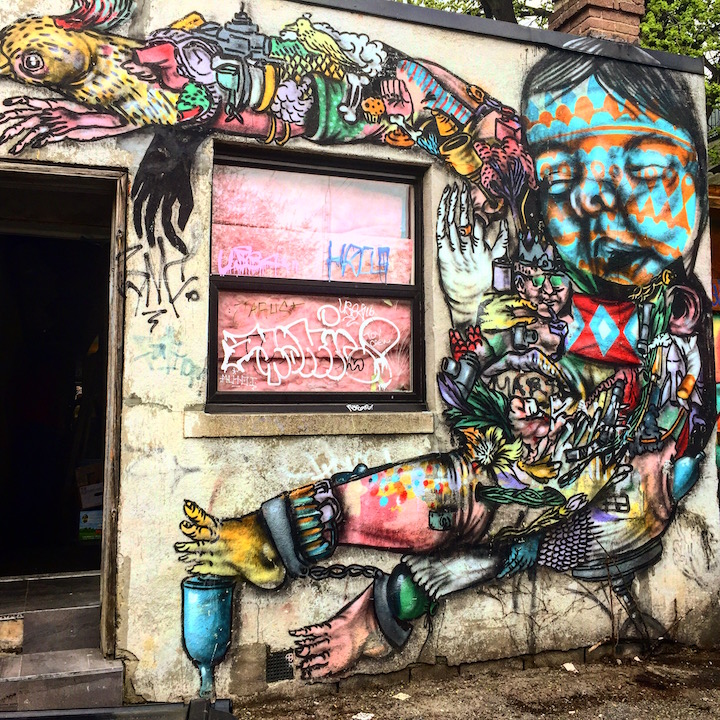 The streets of Toronto — particularly on and off Queens Street West — teem with curious characters. The image pictured above was painted by Canadian native Troy Lovegates. Several more follow:
NYC-based Buff Monster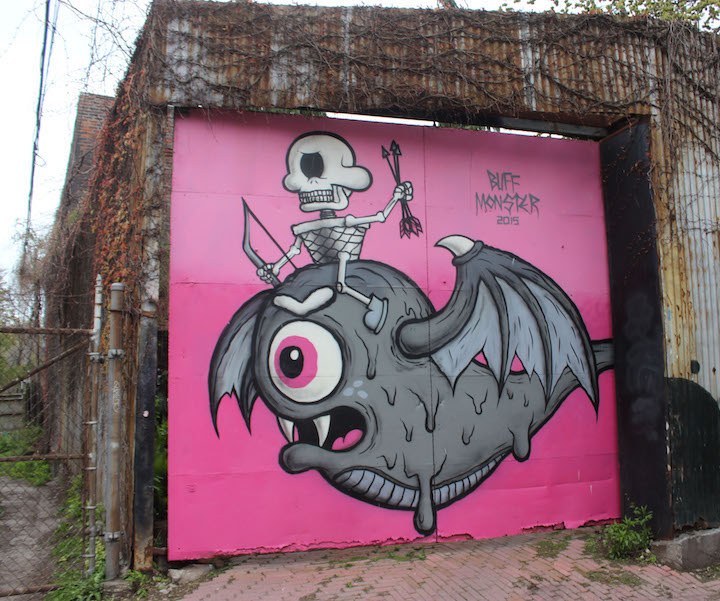 Toronto-based Poser ABM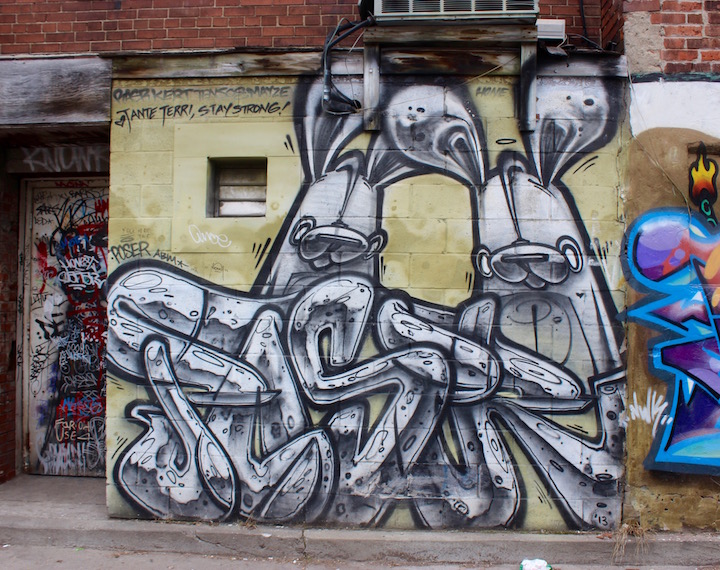 The Toronto-based PA System artists Alexa Hatanaka and Patrick Thompson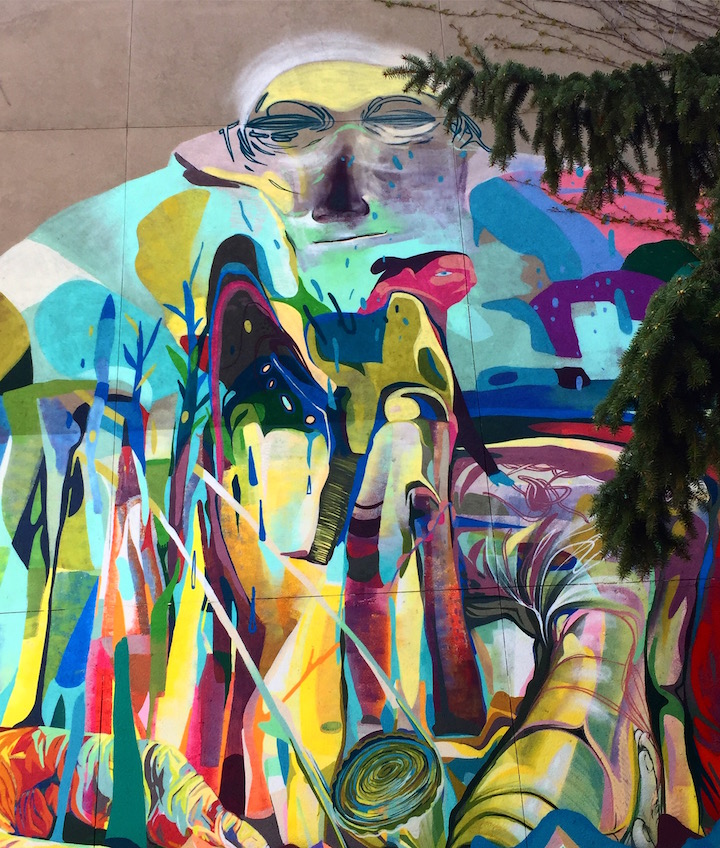 Atlanta-based Greg Mike (on right) & artist to be identified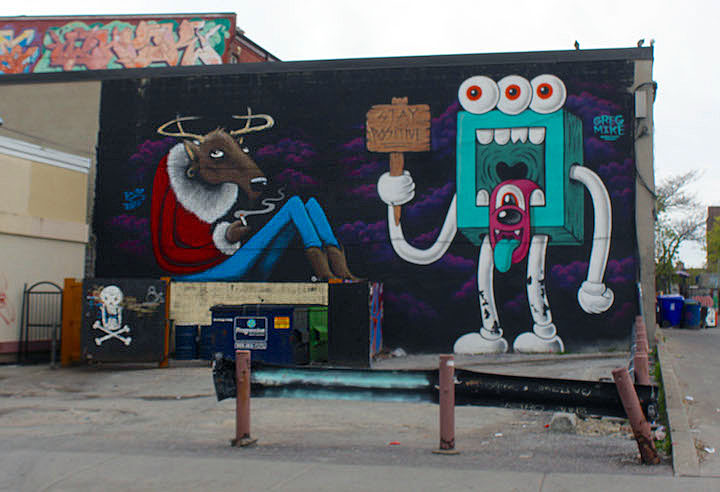 Montreal-based en masse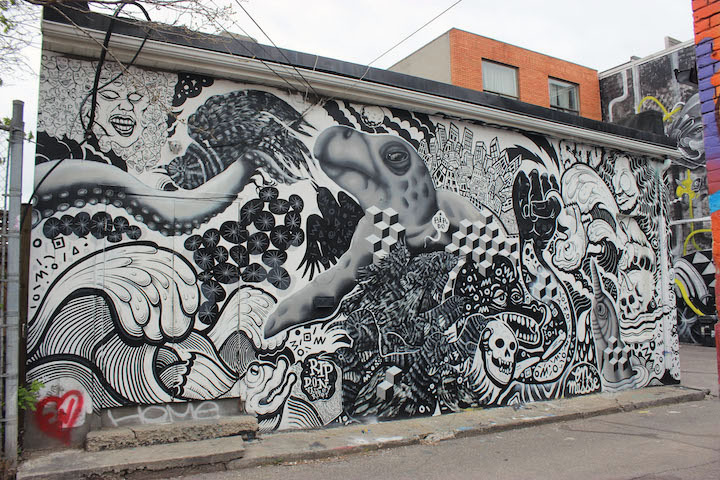 Photo credits: 1 & 4 Lois Stavsky; 2, 3, 5 & 6 Tara Murray
Note: Hailed in a range of media from Wide Walls to the Huffington Post to the New York Times, our Street Art NYC App is now available for Android devices here.