The 3rd edition of Street Art Expo NYC took place yesterday afternoon at the Elks Lodge in Elmhurst, Queens. Visitors had the opportunity to meet dozens of artists and vendors and to purchase an amazing array of urban art in different media — from stickers to huge canvases. Here are a few images we captured: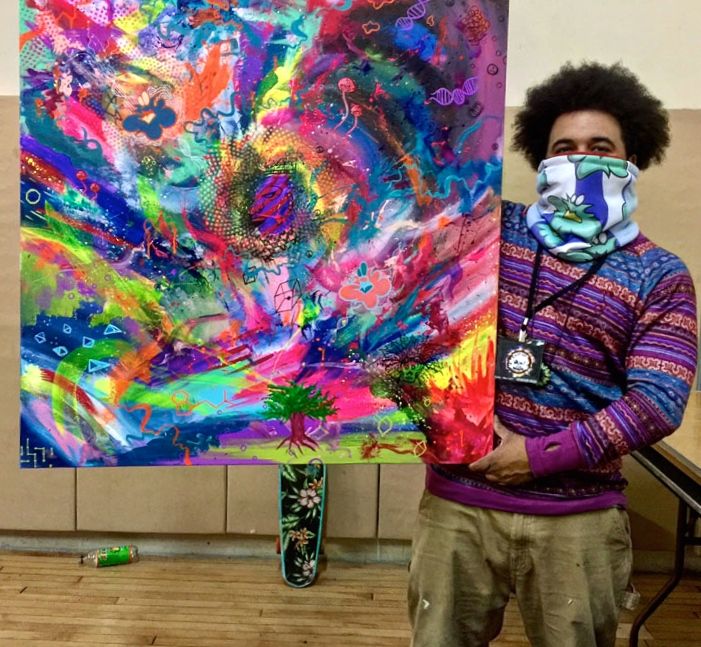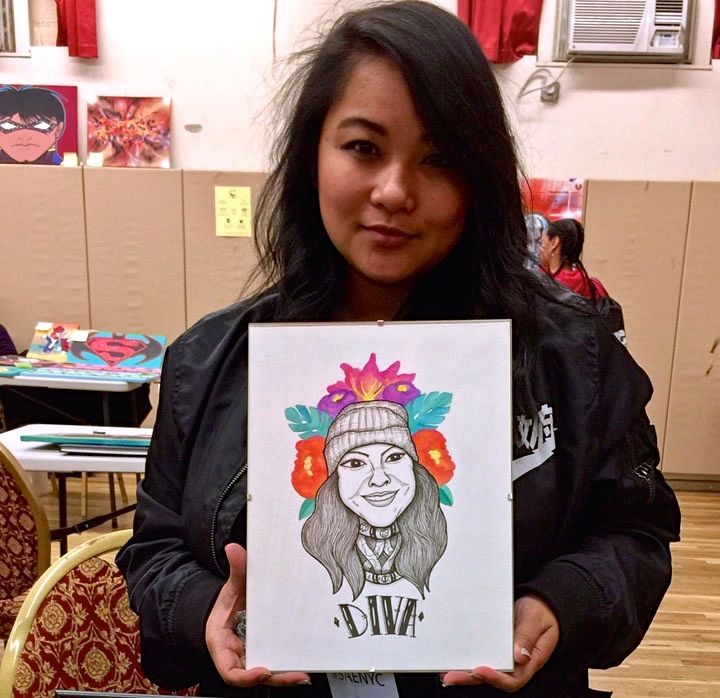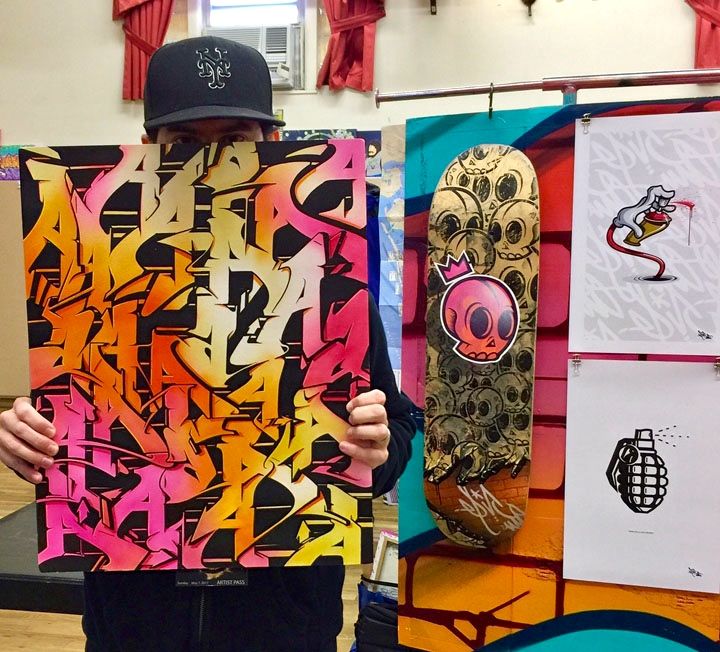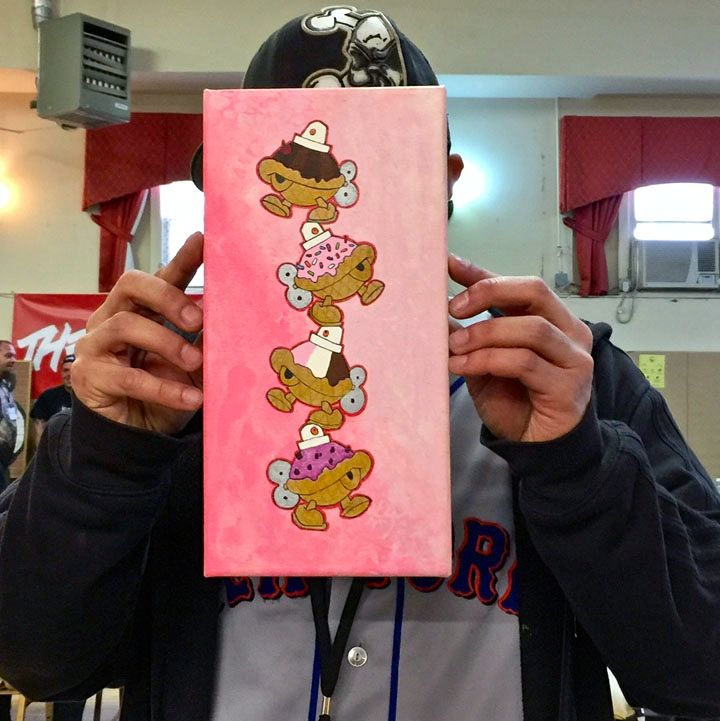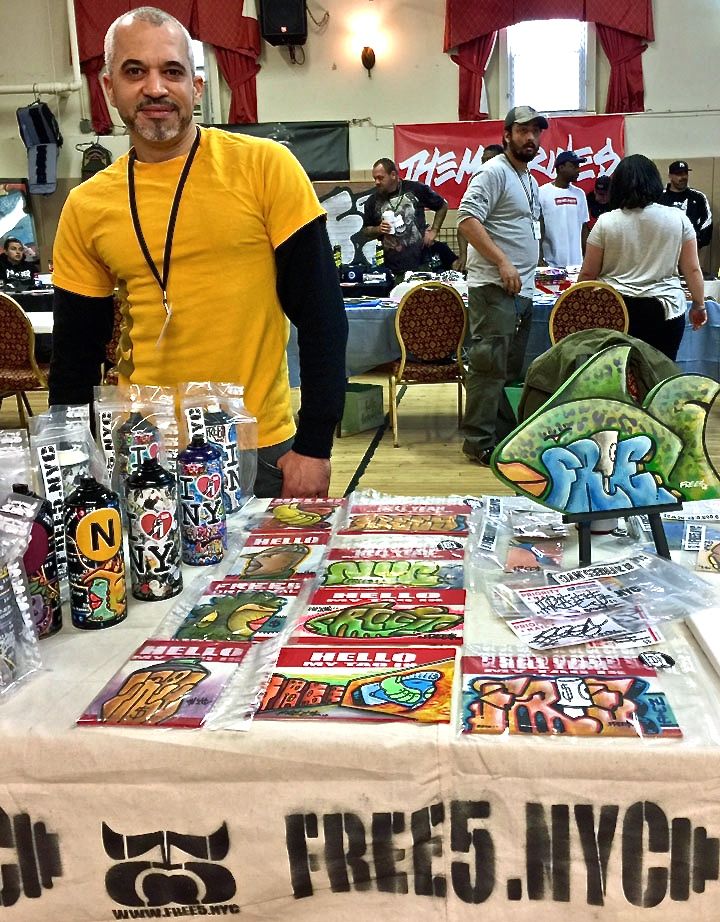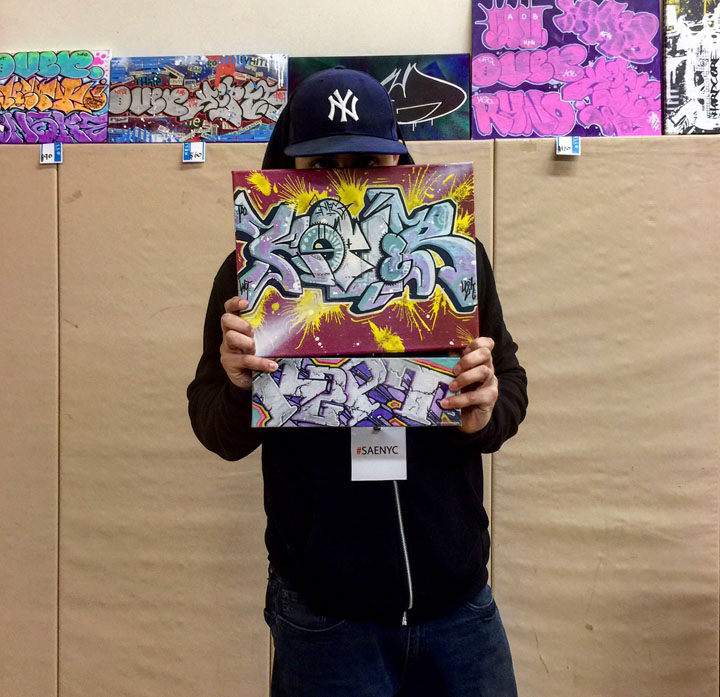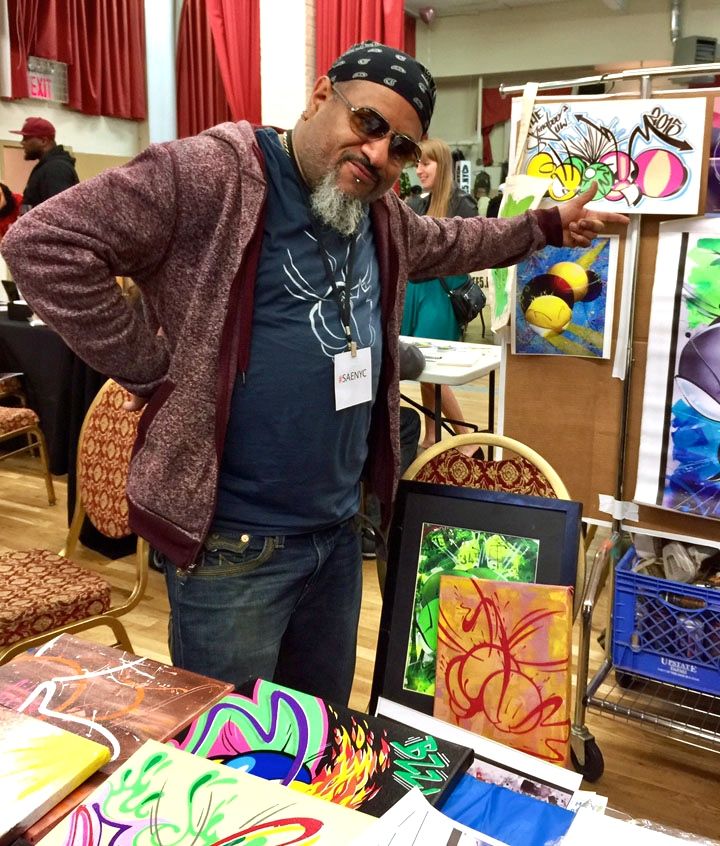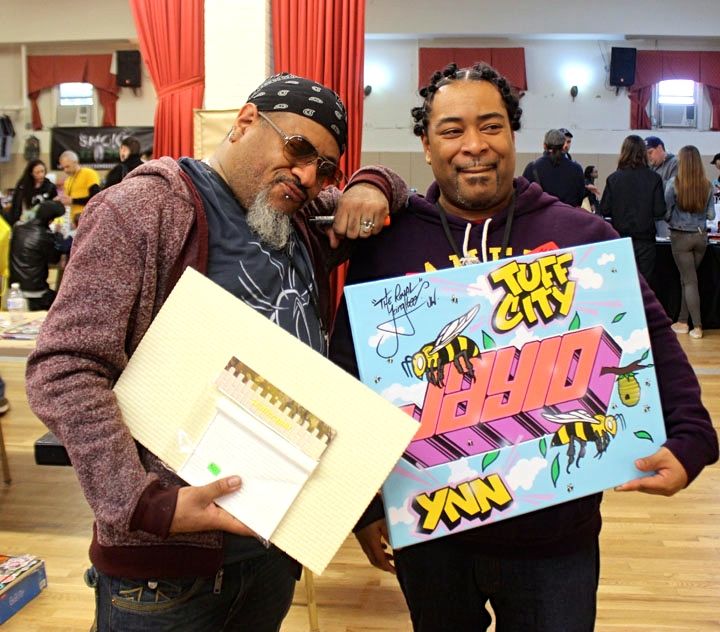 Sponsors for the event included: Ironlak, TYO Toys,The Alski Show, Bombing Science and Stick Em Up.
Photo credits: 1-7 Lois Stavsky; 8 Tara Murray
Note: Hailed in a range of media from Wide Walls to the Huffington Post to the New York Times, our Street Art NYC App is now available for Android devices here.