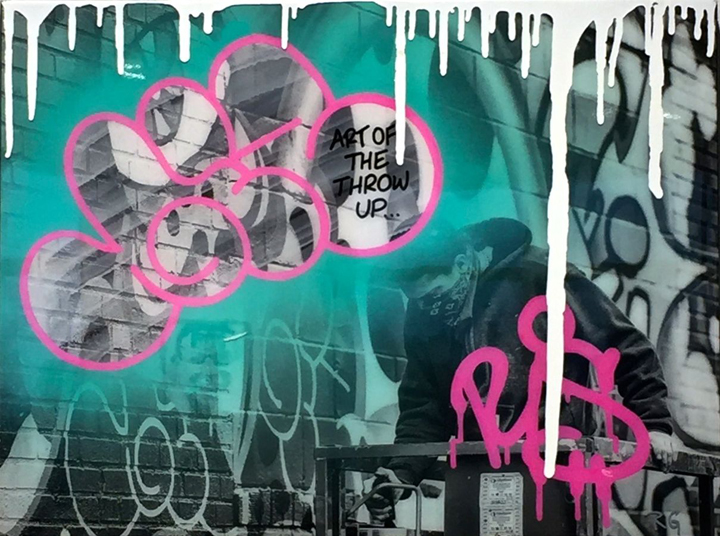 While visiting Hip-Hop Utopia: Culture + Community at Hudson County Community College's Dineen Hull Gallery this past Friday, I had the opportunity to speak to Michelle Vitale aka woolpunk who — along with Fred Fleisher — curated the wonderfully eclectic exhibit.
What a fabulous tribute to hip-hop this is! What would you say is the exhibit's mission?
Its mission is to celebrate the culture of hip-hop. Its four elements —  MCing, Graffiti, DJing and Breakdancing — have had a huge, positive impact on today's society. This exhibit is our way of paying tribute to these elements and to the community that has nurtured them.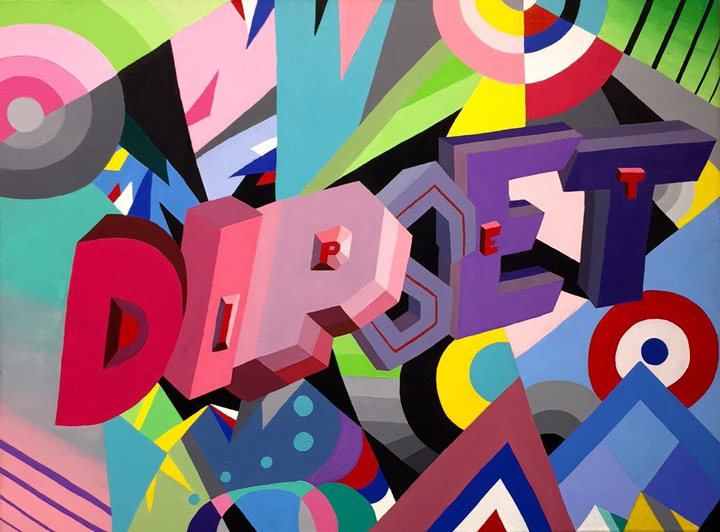 Did anyone or anything —  in particular — inspire it?
The notion of curating an exhibit on hip-hop was first suggested by Hudson County Community College Vice President Dr. Pando.  It seemed like a great concept, as I love the communal aspect of hip-hop. Among the many inspirations was music industry veteran Tony Drootin who serves on the board of  Hip Hop Public Health.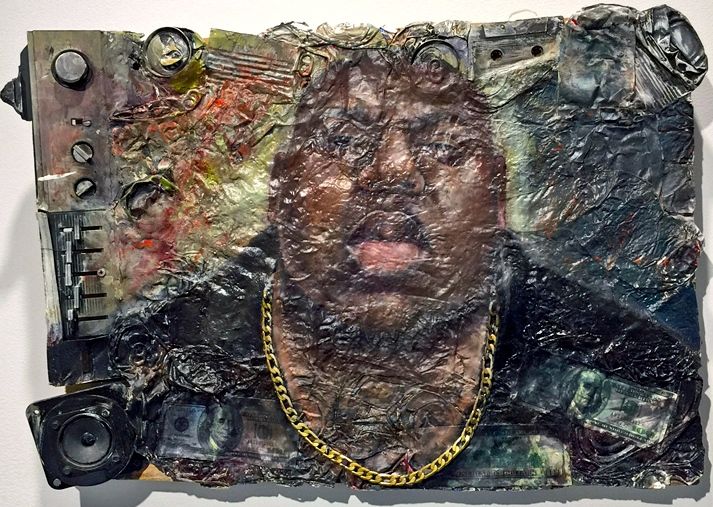 Just what is Hip Hop Public Health? I see it is represented in this exhibit.
Based in NYC, Hip Hop Public Health uses music as a message to improve health literacy and encourage positive behaviors among school children.  Its founder and president, Dr. Olajide Williams, MDMS serves as Chief of Staff of Neurology at Columbia University Medical Center.  Among the artists involved in Hip Hop Public Health are: Doug E. Fresh, Easy A.D Harris and Jordan Sparks.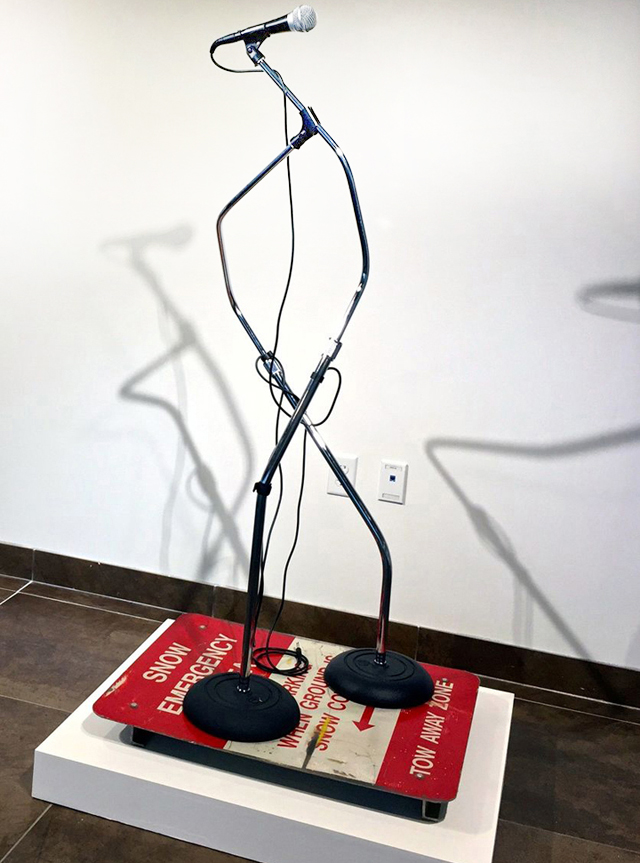 Can you tell us something about some of your other partners? There are some great T-shirts on display here!
Among our partners is Chilltown Collective, an apparel and lifestyle brand based here in Jersey City. It was co-founded in 2015 by Lovelisa Dizon as a platform for "passionate creatives."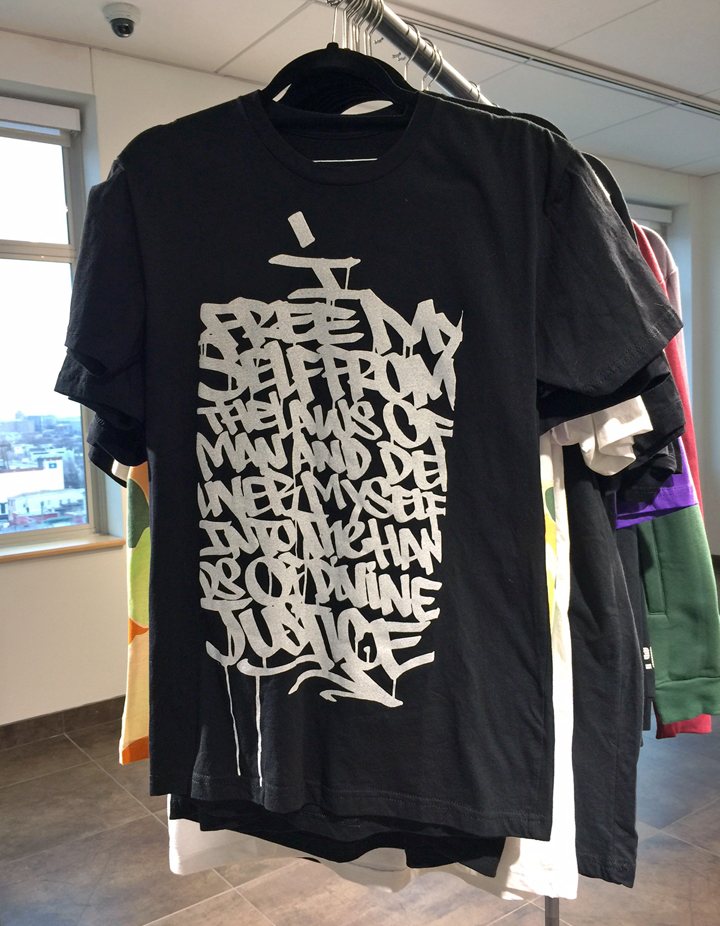 And there are quite a few bikes in the gallery!
Yes! We've partnered with both Grove Street Bicycles and Animal Bikes. Grove Street Bicycles is a nearby full-service shop that sells all kinds of bikes, accessories, clothing and shoes and handles all kinds of bicycle repairs. And Animal Bikes, owned by Ralph Sinisi, supplies bike parts for BMX street riding and also sells gear.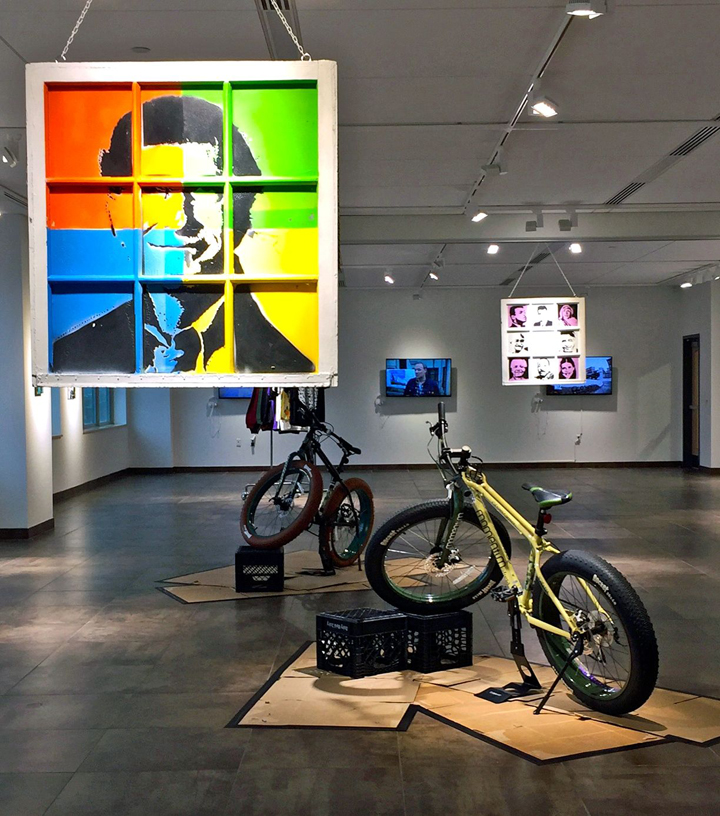 What are some of the challenges you faced in curating an exhibit as multi-faceted as this one?
Once we knew what direction we wanted to go with the theme of Hip-Hop, everything came together easily. Our Karma has been great! We are showcasing works of noted established artists together with talented younger ones, several who are Hudson County Community College alumni. We have local DJ's participating, as well as spoken-word artists.  We've planned a range of events open to the community.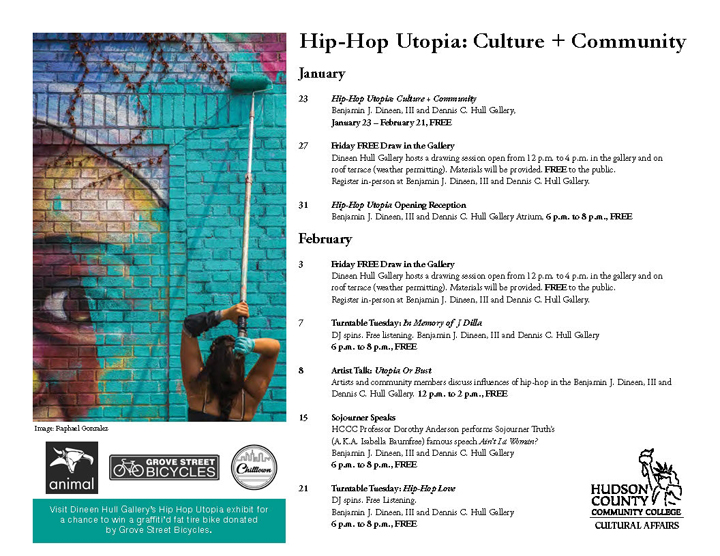 How has the response to the exhibit been?
We've been open just a few days, and the response has already been great.  We've been featured in the Jersey Journal and listed as one of the top 10 current attractions in Jersey City.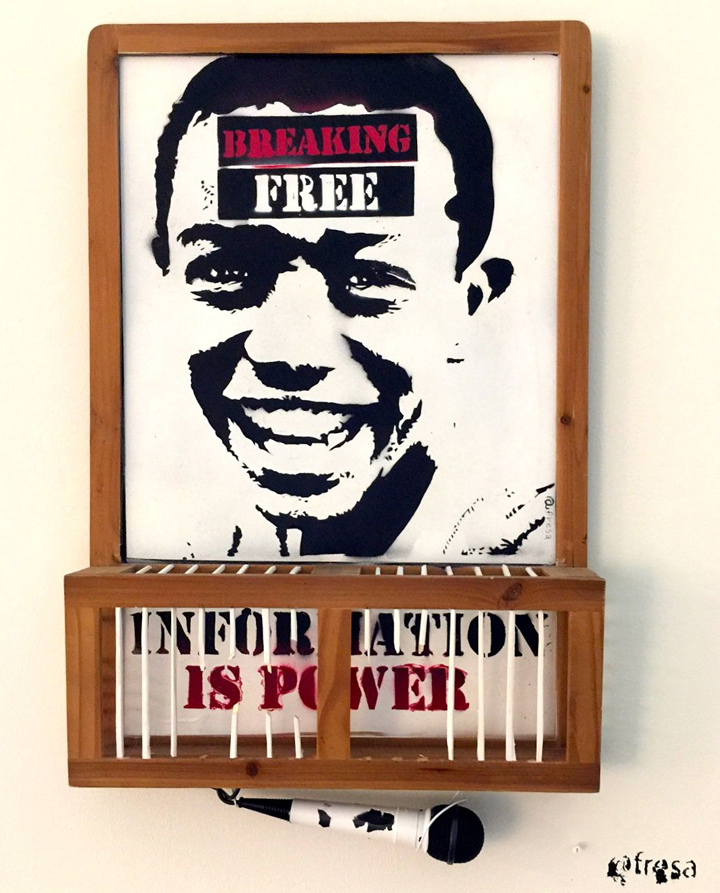 How can folks see the exhibit?
Our opening reception takes place Tuesday evening, January 31, from 6-8pm. The exhibit continues through Tuesday, February 21 at 71 Sip Avenue 6th Floor. Gallery hours are: Monday through Saturday from 11 a.m. to 5 p.m. and Tuesday from 11 a.m. to 8 p.m. Admission is free and those who attend have a chance to win a graffiti-tagged, fat-tire bicycle donated by Grove Street Bicycles.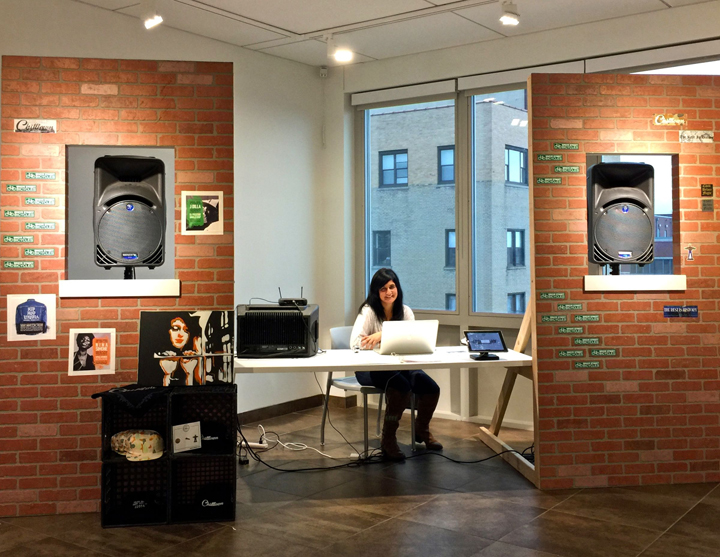 Congratulations! It's looking great!
Images
1.  Raphael Gonzalez, The Art of the Throw Up! Giz
2.  Alex Melo, Diplomatic Immunity
3.  Yishai Minkin, Biggie
4.  Karlos Carcamo, One, Two Three… 
5.  Mr Mustart with Chilltown Collective, I free myself…
6. Freddy Samboy, two works suspended from ceiling; Grove Street Bicycles, Donated Fat Tire Bikes and Videos courtesy  Grove Street Bicycles, Animal & Hip Hop Public Health

7.  Raphael Gonzalez, Danielle

8. Freddy Samboy, Breaking Free
9. Jeremy Coleman Smith, DJ Shrine with Michelle Vitale aka wool punk seated
Photos and interview by Lois Stavsky
Note: Hailed in a range of media from the Huffington Post to the New York Times, our Street Art NYC App is now available for Android devices here.