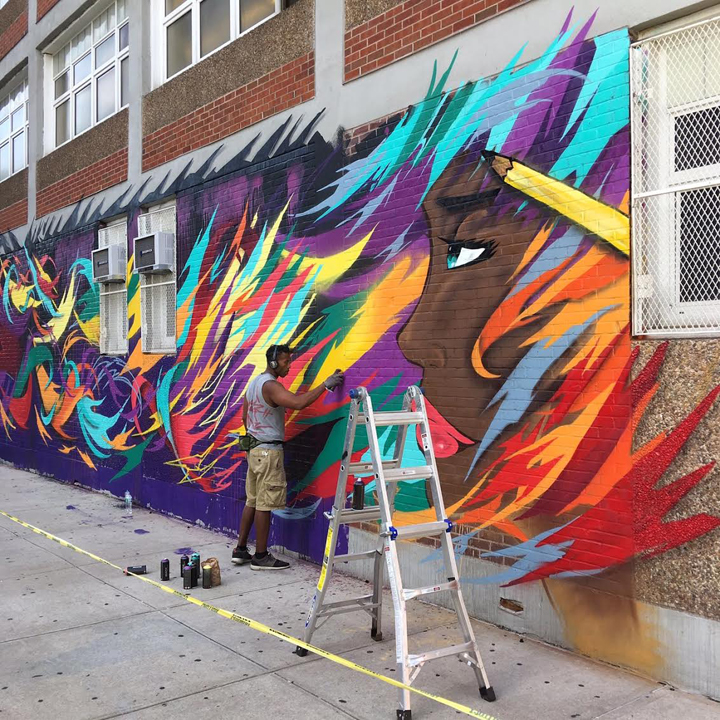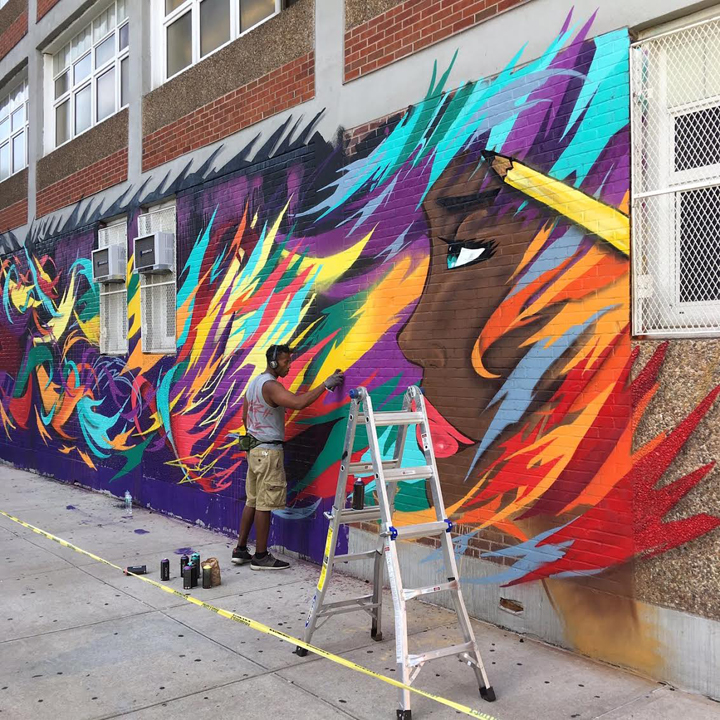 The Education Is Not a Crime Campaign, a street art campaign for educational equality in Iran, continues to grace Harlem with stylishly expressive, mural art on the theme of education. Within the last two weeks, four artists brought their skills and visions to PS 92 — located at 222 W 134th St. Pictured above is Brooklyn-based See One at work. What follows is an interview conducted on site with Not A Crime founder, Maziar Bahari — a journalist, filmmaker and activist who had been arrested without charge in Iran and detained for 118 days during the 2009 Iranian election protests.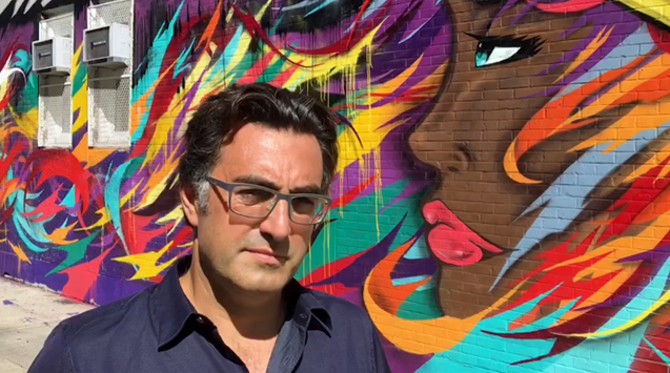 Can you tell us something about the Not a Crime Campaign? Its mission?

The Not a Crime Campaign is an awareness-raising campaign about the educational discrimination directed primarily against the Baha'is in Iran. The Baha'is of Iran are the largest minority in that country. Since the 1979 Islamic Revolution, they have not been able to enjoy their rights as citizens in terms of employment and education. Our campaign focuses solely on education and the fact that the Baha'is in Iran can not teach or study in universities.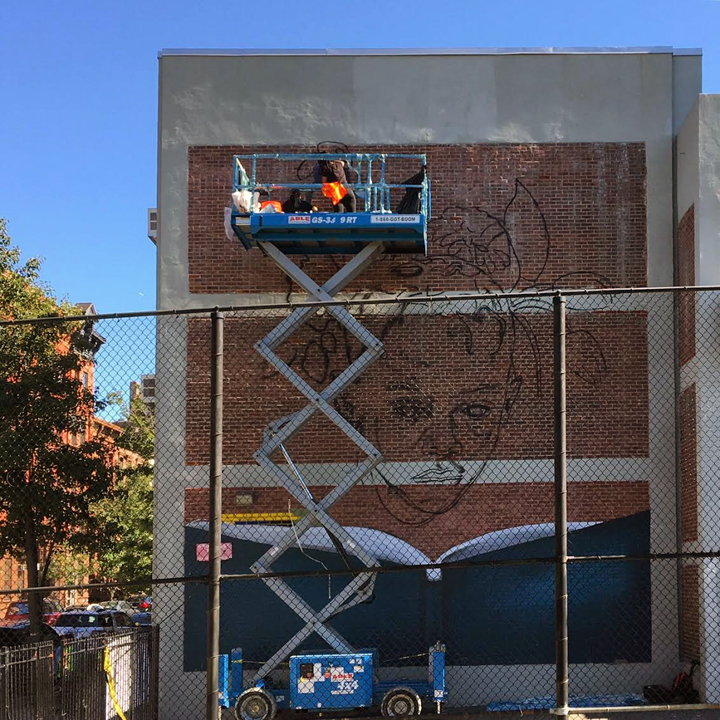 Why did you choose to use street art to get your message across?
We thought that the best way to fight against suppression and bigotry is with arts and creativity. We've been involved with street art, music, film… At this moment the major part of our campaign involves street art. Why street art?  We live in a digital age. And we thought it would be interesting to have something really analog like street art and mix it with digital technology.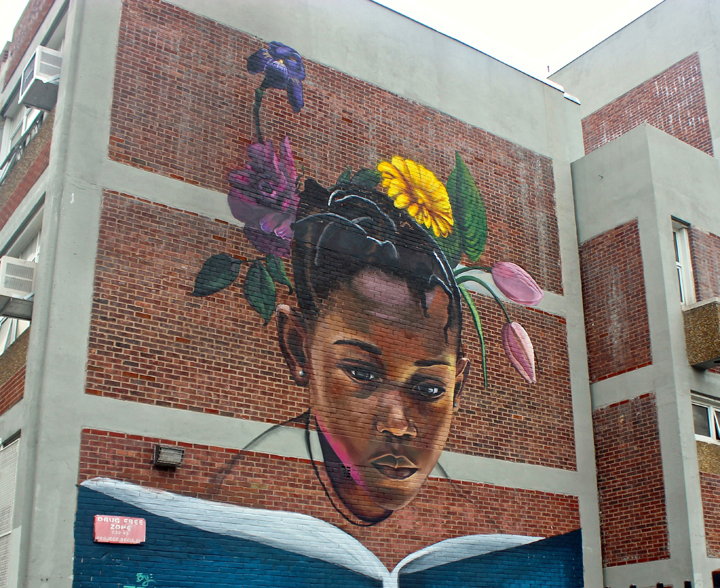 Our campaign is all about dialog and discourse. And through street art we can have different layers of dialog and discourse. I am not a  Baha'i myself, so I have this dialog with the Baha'i community.  And, then as a team, we have a dialog with the artists and with Street Art Anarchy, the organization that helps us choose the artists and negotiate the walls.  The artists, then, have a dialog with passersby.  Then the passersby have a dialog among themselves. And then we create a video about each wall and we put it on Twitter, Facebook and Instagram. And, finally, viewers from all around the wall can interact with the videos.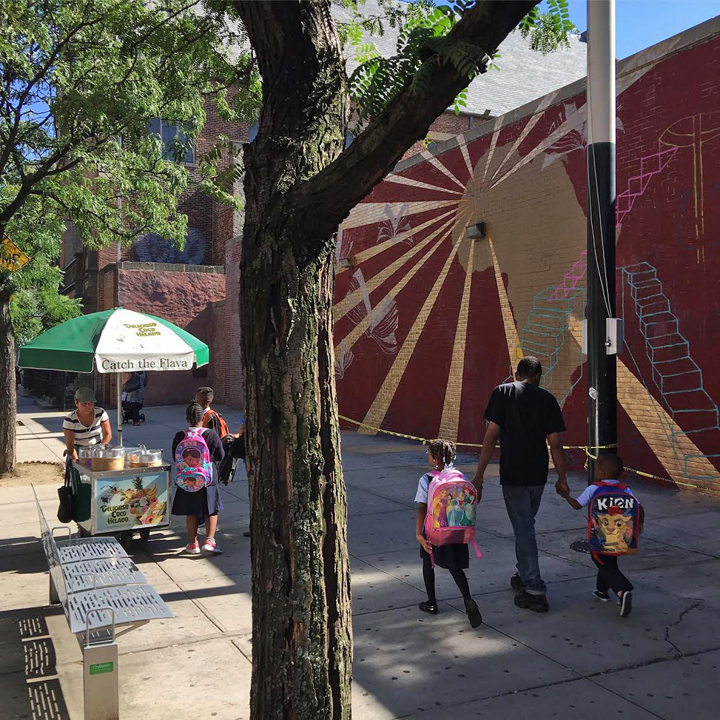 What are some of the challenges presented by this project?
We face some challenges, but they are nothing compared to what some people go through every day in different countries. People who are arrested just because they want to be educated…people who are tortured just because they want to teach, to study. I'm almost ashamed of talking about our challenges, which are really minor. But NYC is a big, crowded city with a bureaucratic government. And each wall requires negotiating with the building owners, and there are many by-laws that restrict what we can do. But, again, these challenges are minor.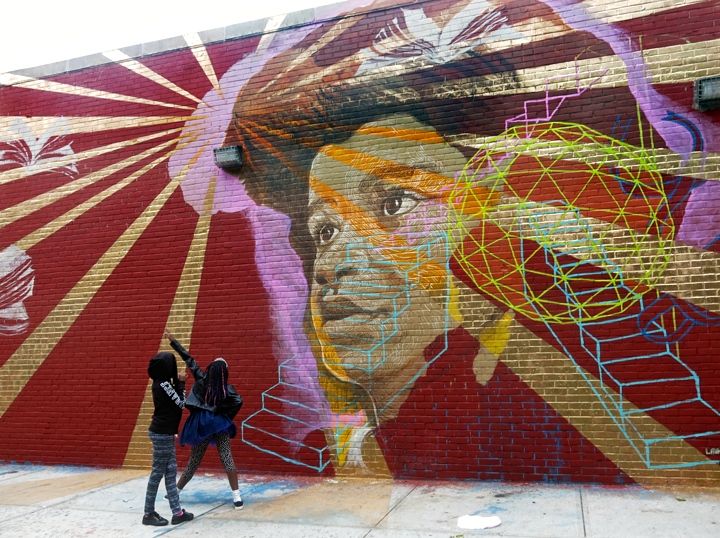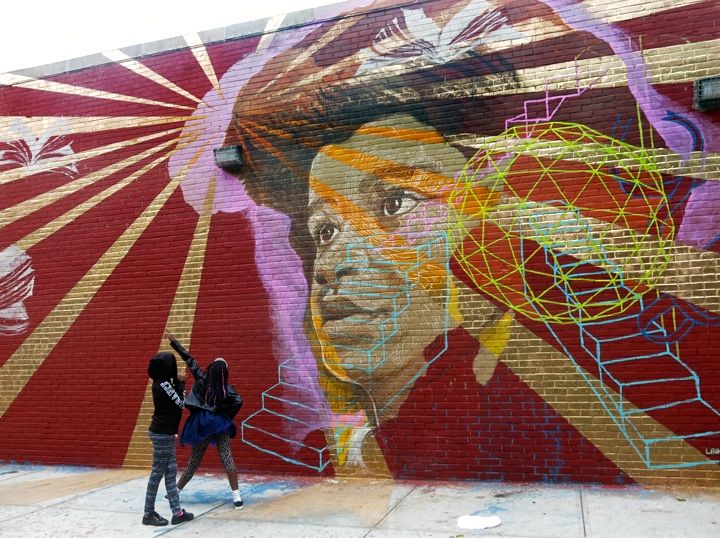 How has the response been?  And why Harlem?
The reaction of the Harlem community has been amazing. We have found a home in Harlem. We chose Harlem because the people here understand discrimination. Harlem is in NYC, and the media attention to NY is always amazing. And we wanted to be in NY where world leaders gather in September for the United Nations General Assembly. But also Harlem is synonymous with the Harlem Renaissance.  And we see that people react to our walls here in ways that many people in other places didn't. People in Harlem get our message immediately, and they appreciate the way we do things. And in addition to working with the street artists who create these beautiful works of art, we also work in the community in terms of outreach and other subjects.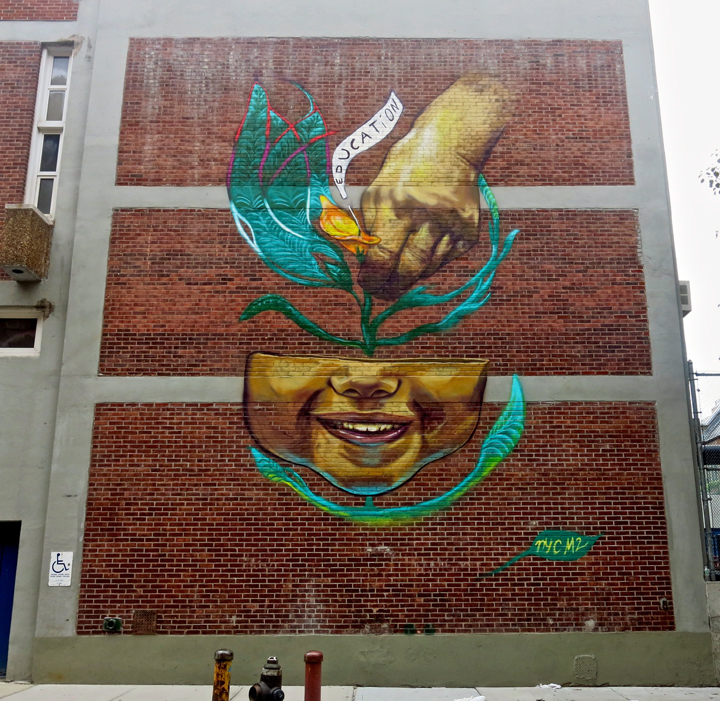 What's ahead?
A continuation of what we've started. To have more connections with the community…to see what they want from us… what we can offer them in terms of providing our expertise with street art or music. And to talk about the subject that's dear  to everyone around the world — and especially the people in Harlem — the subject of education and discrimination.
Thank you so much for the interview, Mr. Bahari. And good luck with the campaign.
Interview conducted by Karin du Maire and edited for Street Art NYC by Lois Stavsky
 Images
1. See One at work
2. Maziar Bahari, founder of  Not A Crime campaign, as captured during interview
3. Tatyana Fazlalizadeh at work
5. Lmnopi mural in progress
6. Lmnopi, close-up with young admirers

7. Marthalicia 
 Photo credits: 1-3 & 5 Karin du Maire; 4 Tara Murray and 6 & 7 Lois Stavsky