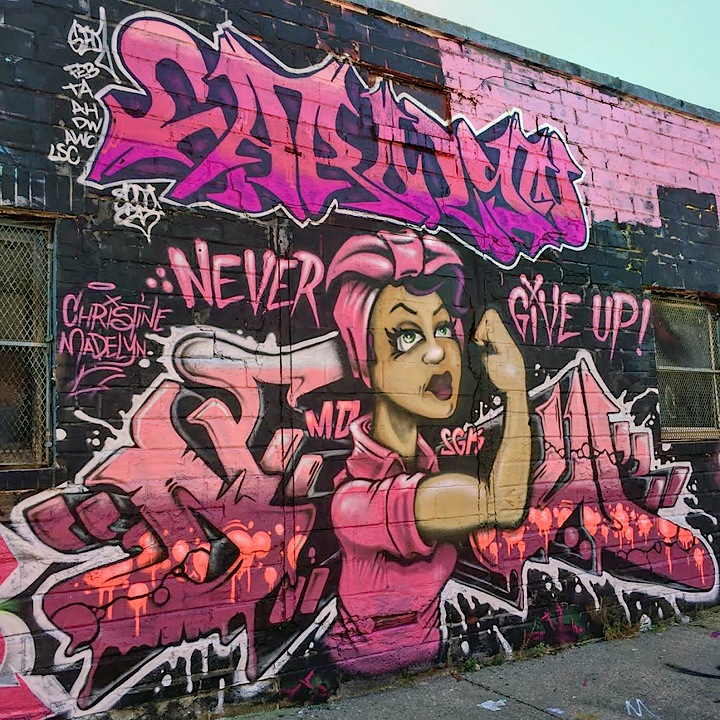 This past Saturday, Paint for Pink brought over two dozen artists and scores of folks of all ages to Abington Ave & 4th Street in Newark, New Jersey.  Here's what Ironbound founder Gary Bloore and Newark-based Reme3 — his partner in this project, along with Torch Fuego — had to say about the event when I caught up with them on Sunday:
This is the second annual Paint for Pink here in Newark. What initially inspired this project?
We wanted to do something positive for my Lisa who is battling breast cancer.  And so we came up with the idea of painting names of people dear to us who have been affected by the disease.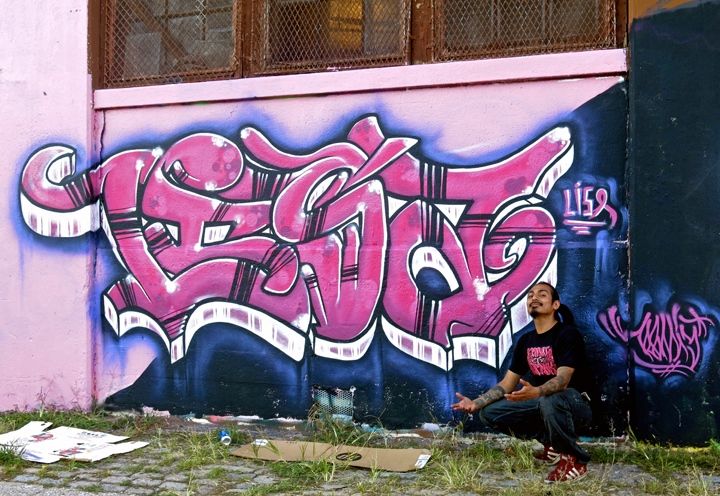 What — would you say — is the main mission of this project?
It is to educate and create awareness of breast cancer.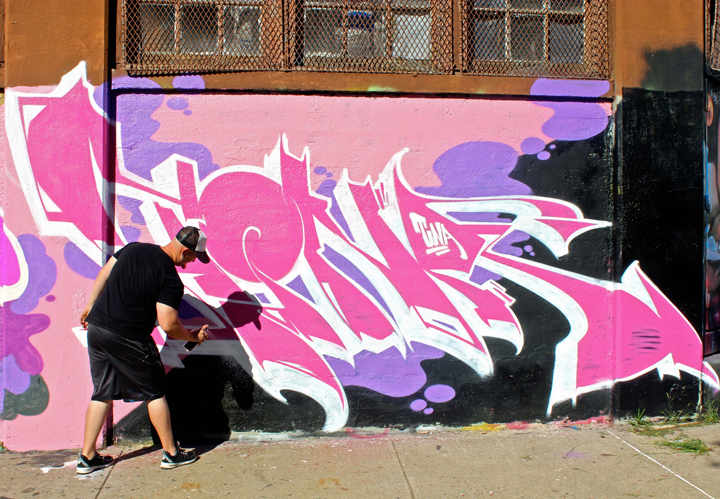 How does this year's Paint for Pink differ from last year's event?  I notice that the location is far more accessible.
Yes. We chose a more visible site for it. And we added an educational and health element to it.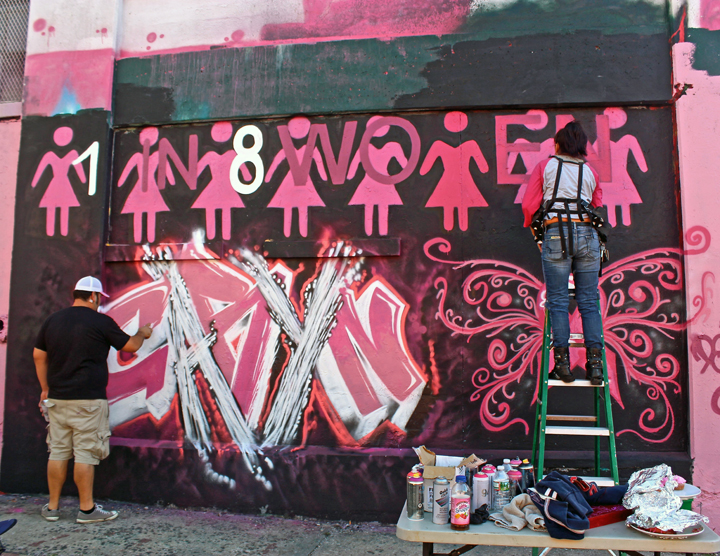 You seem to have partnered with quite a few resources.
Yes! Newark Tech High School was engaged with the project through Ironbound, and Rutgers School of Nursing (RSN) brought their Children's Health Project mobile unit to the event. Dozens of folks in the community who don't have insurance were able to get general health examinations and breast cancer screenings.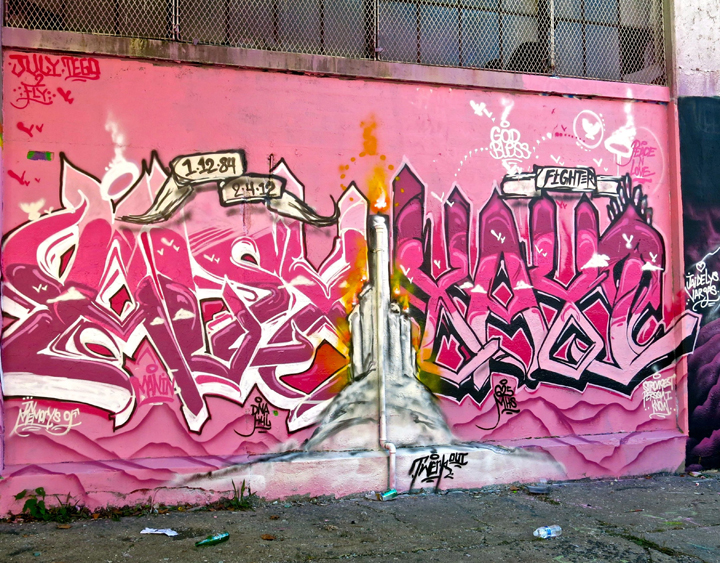 That's quite impressive! And you seem to have engaged folks of all ages.
Yes. Many children joined in the fun, as well!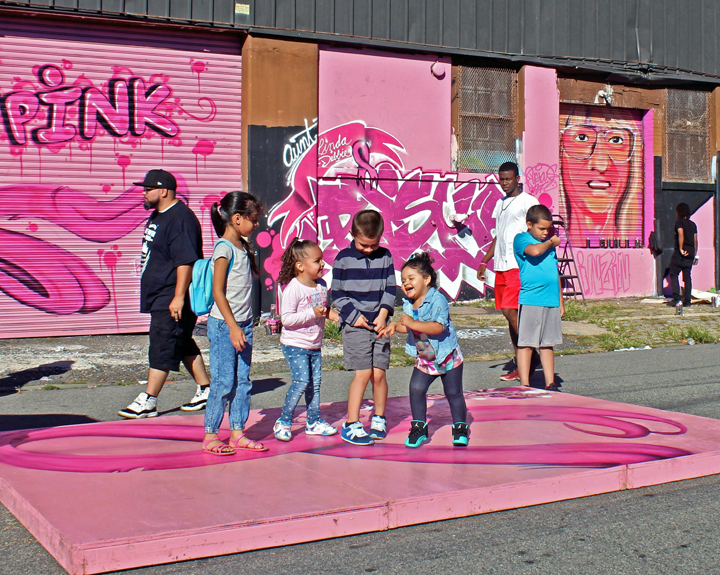 What were some of the challenges presented by Paint for Pink?
Waiting for the permit! And successfully infusing the health and educational elements into it was also a challenge.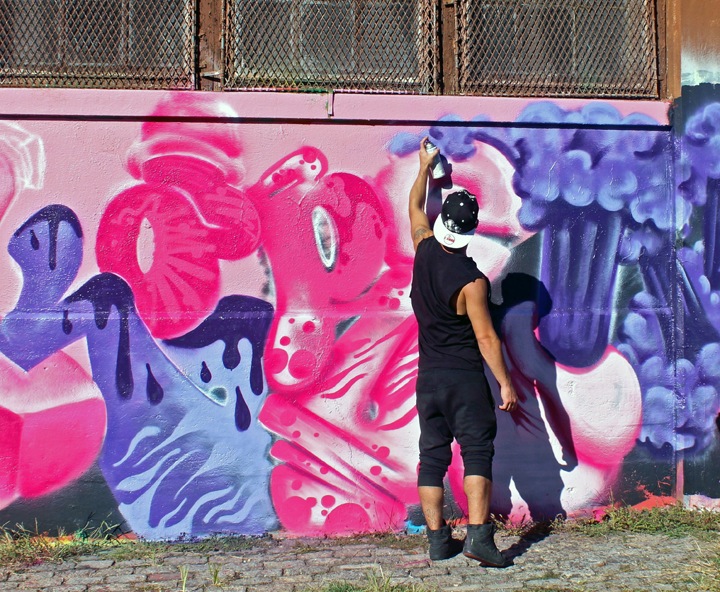 To what do you attribute the obvious success of this year's Paint for Pink?
That we connected to people who could make things happen!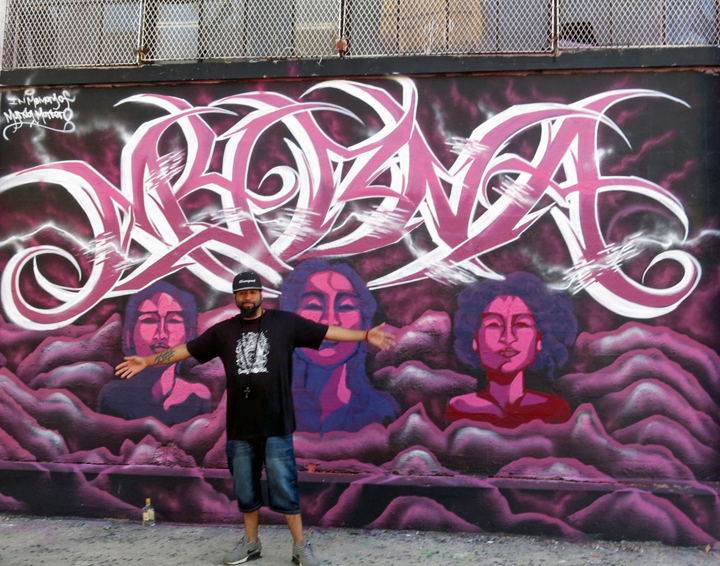 And thank you for making such an inspiring project happen!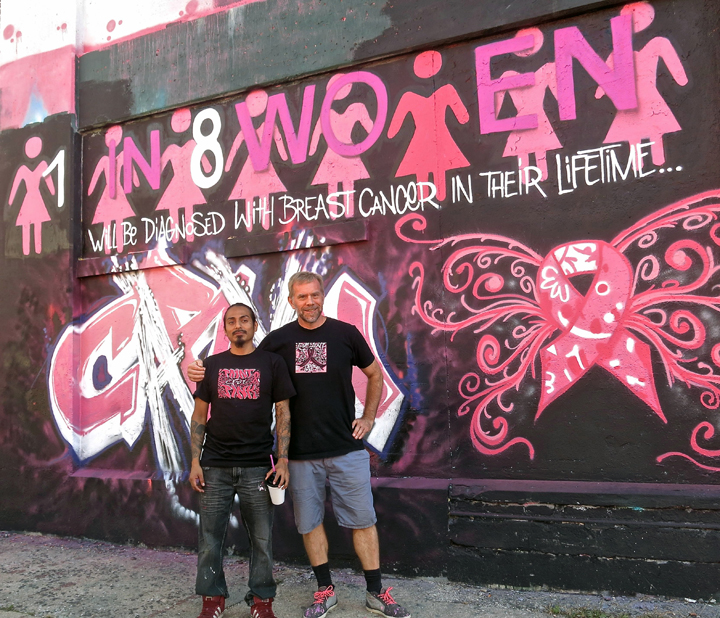 Images
1. Mr Cee, Seoz & Chubby Womak
2. Reme3 for Lisa
3. Mocks for his aunt, Tina
5. Twerk for his brother, Alex, and for 17-year-old YaYi
6. Neighborhood kids against backdrop of artist to be identified and Spidee for his high school art teacher
7. Goomba, close-up, for his aunt
8. Torch Fuego and Elrizl
9. Reme3 and Ironbound founder Gary Bloore against backdrop by Ram, Ziren and Chek
Photo credits:  3, 4, 6 & 7 Tara Murray; 1, 2, 5, 8 & 9 Lois Stavsky; interview conducted and edited by Lois Stavsky