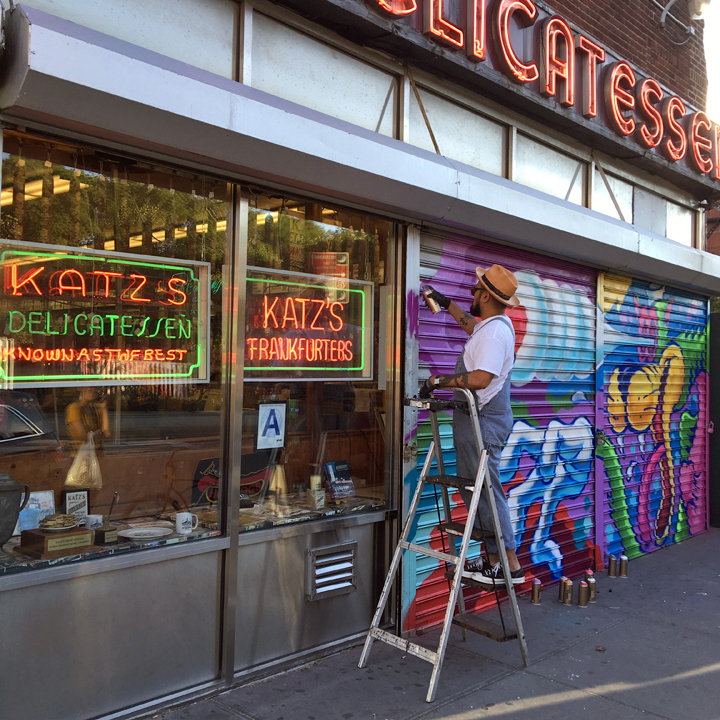 With Lamour Supreme's completed shutter for the legendary Katz's Deli, the 100 GATES Project has reached its goal of transforming 100 LES shutters into artworks. Produced by the Lower East Side Partnership, the project has been connecting artists with LES businesses through original murals on roll down security gates since the summer of 2014. Beginning today, September 15 through Sunday the 18th, the 100 GATES Project – in coordination with Tiger Beer –invites us to come out for a self-guided walking tour of the gates while enjoying Tiger Beer specials. Pictured above is Lamour Supreme captured at work by travel and street photographer Karin du Maire.
Another of Lamour Supreme, close-up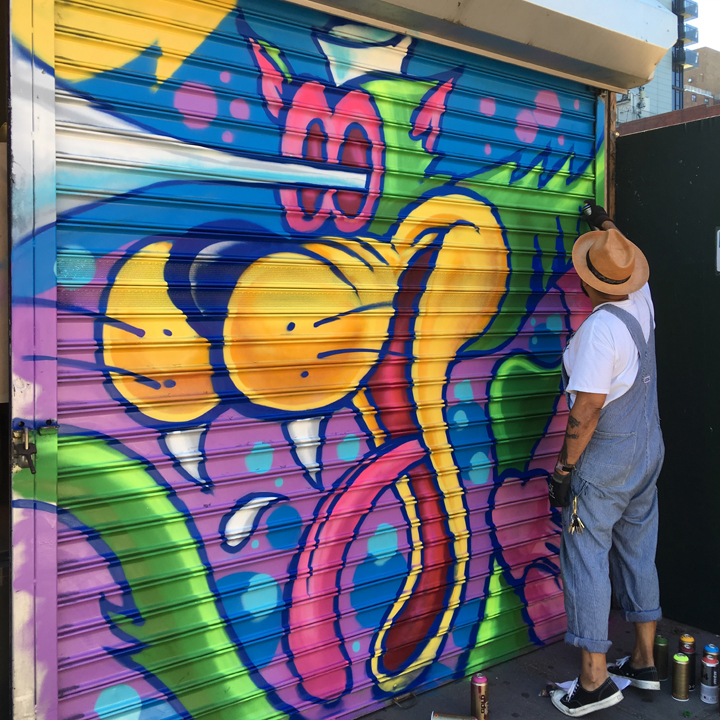 Houston, corner of Ludlow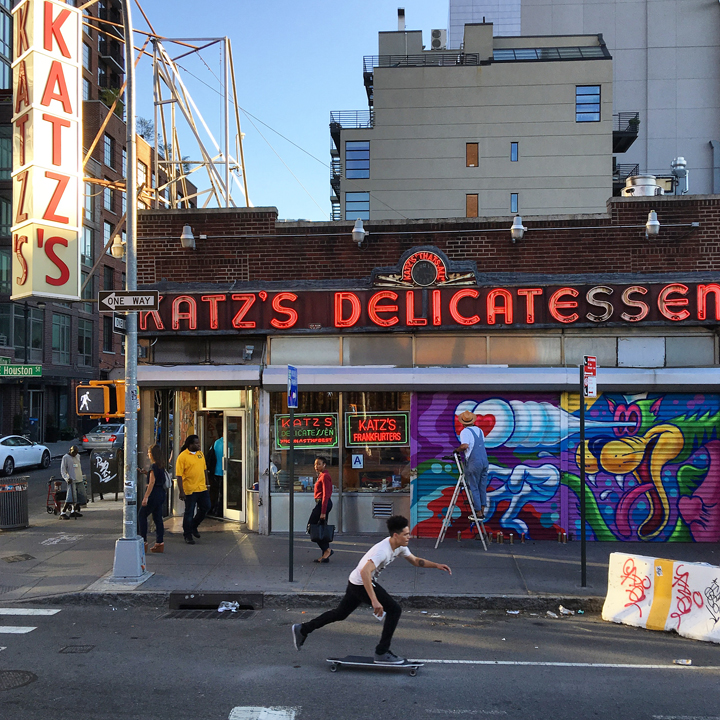 And a small sampling of what you will see on your self-guided walking tour:
ASVP, close-up, A. Feibusch Corporation, 27 Allen Street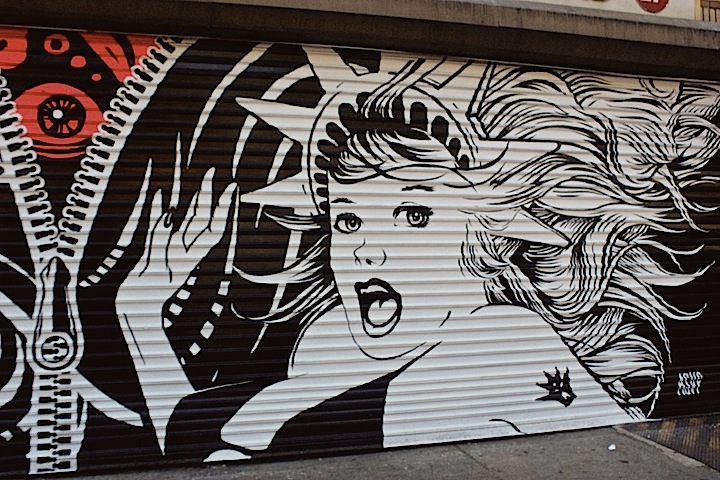 Hektad, T shirt-express, 15 Orchard Street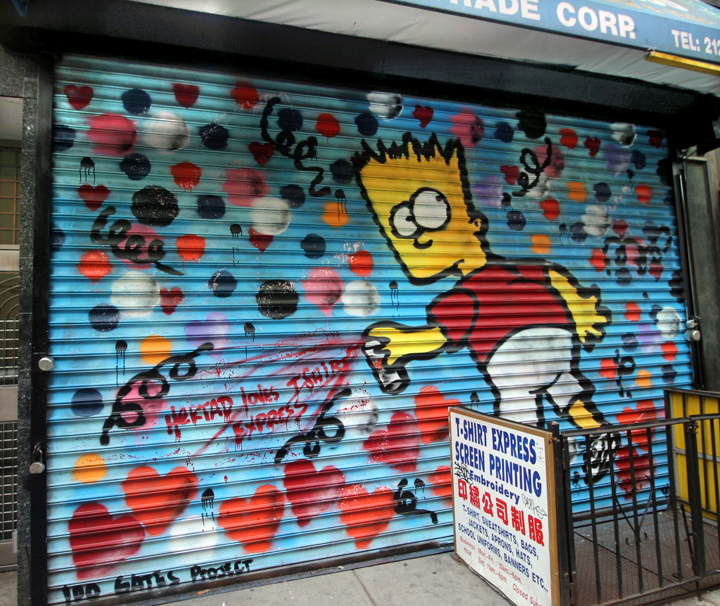 For specific information, images and a wonderfully comprehensive documentation of it all, check out 100 GATES Project.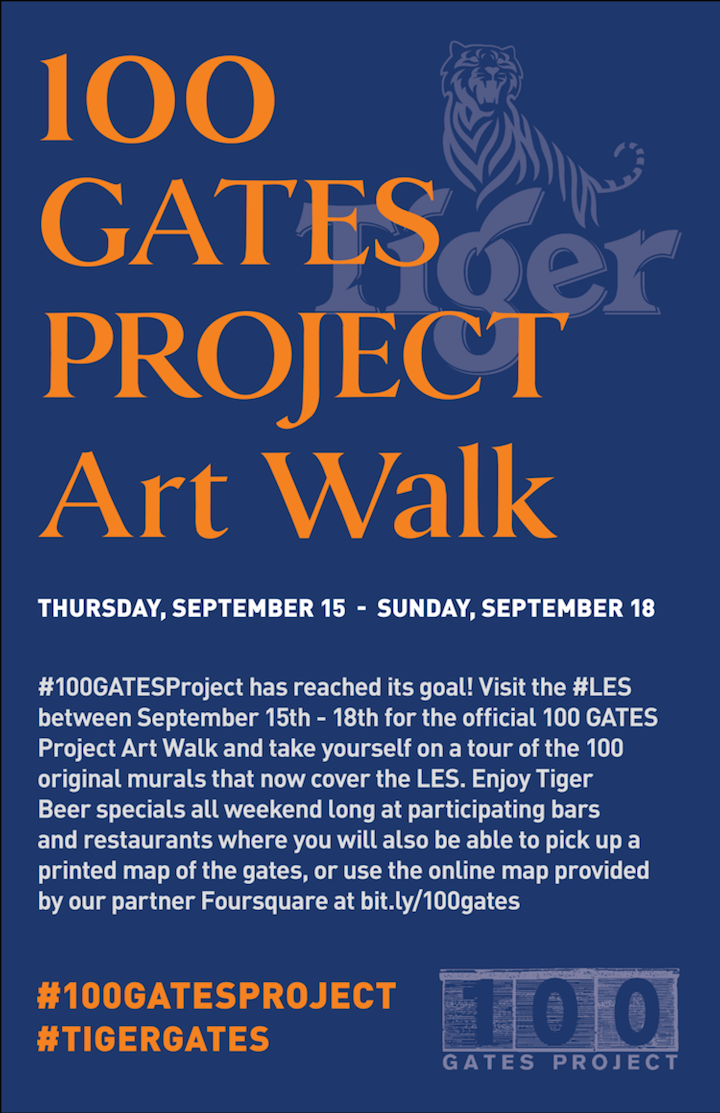 Photo credits: 1-3, Karin du Maire; 4 & 5 Tara Murray