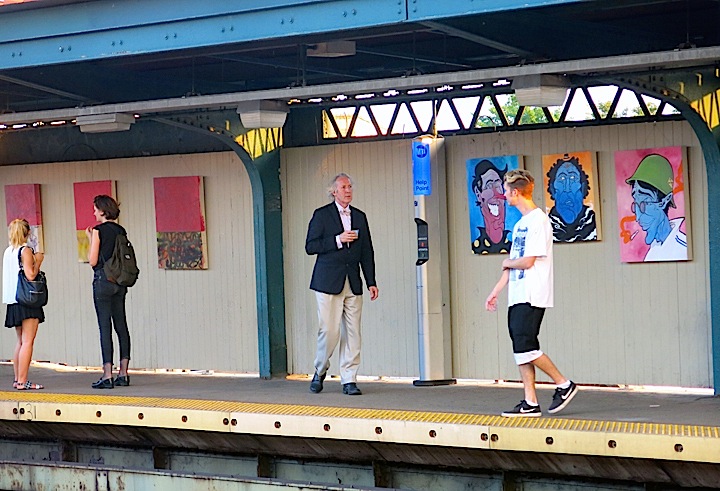 Earlier this year we met up with the wonderfully talented and intrepid Apostrophe founders and curators — Sei and Ki Smith. Since, they've successfully hosted guerrilla pop-ups at The Whitney Museum  of American Art — from which they've been banned for life — and at MoMA PS1. This past Friday we attended Apostrophe's  Base 12 Subway Show, a pop-up exhibit at the Kosciuszko Street stop on the J Line featuring works from Apostrophe's 12 artists. And what fun it was!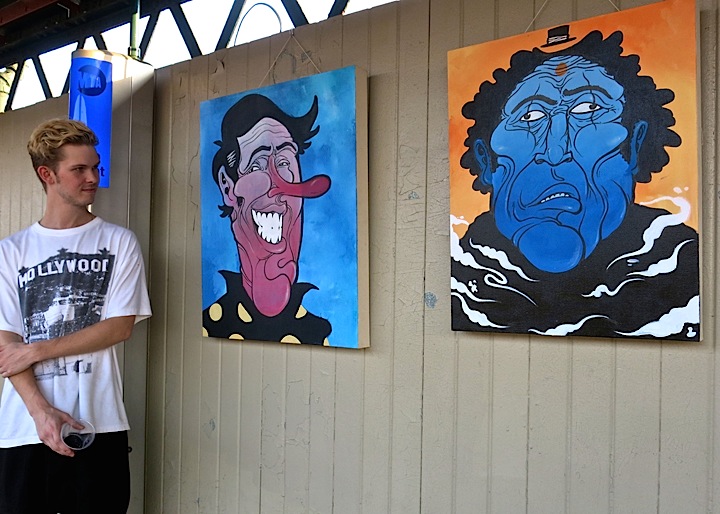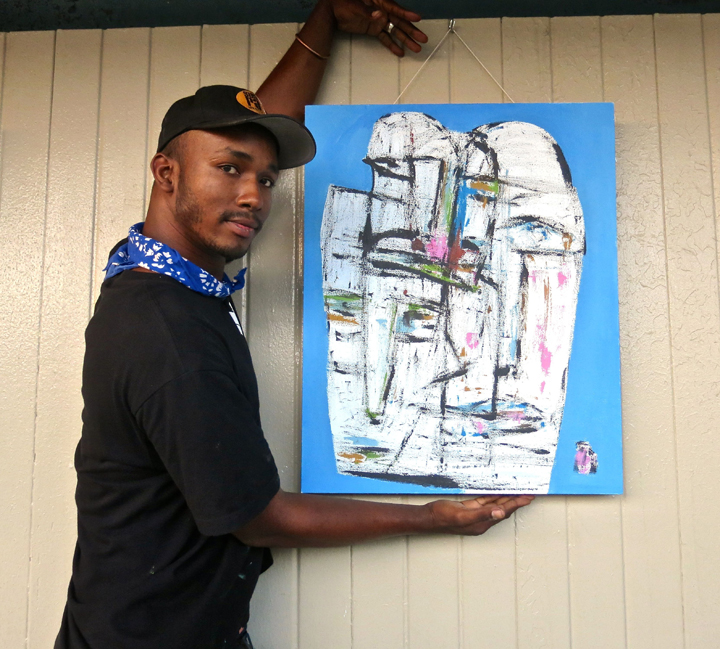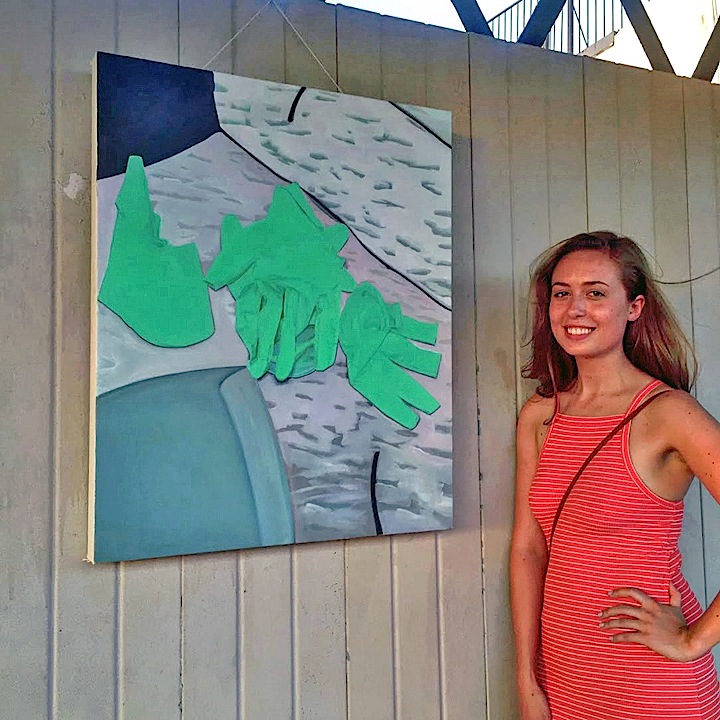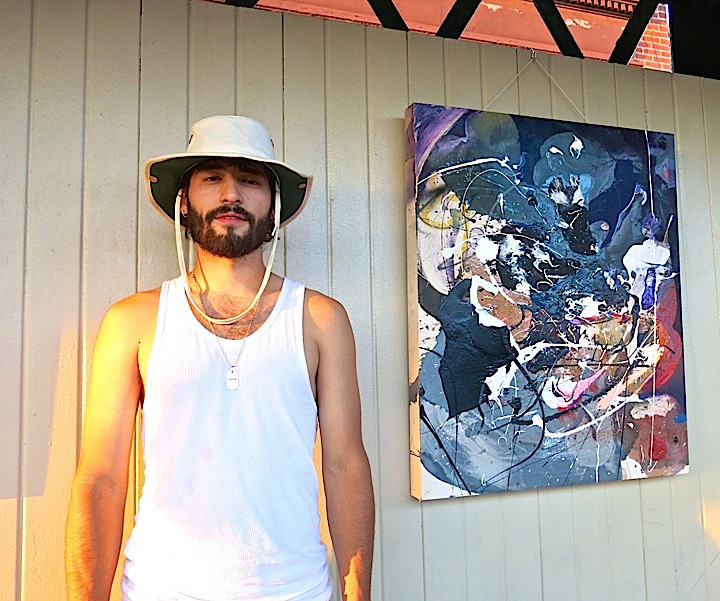 Sei Smith, curator and recently featured, along with his brother, in Time Out New York's 10 NYC artists 35 and under you should know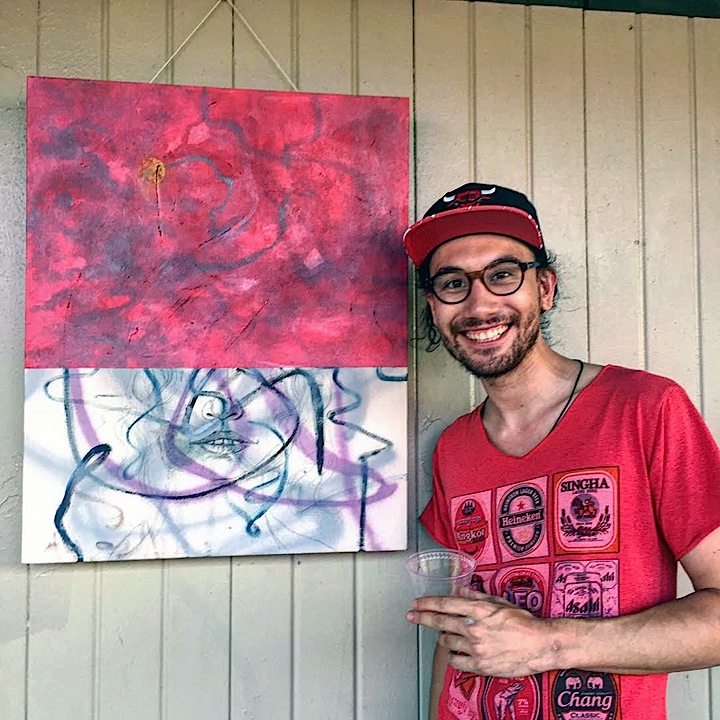 Morell Cutler and artwork by James Rubio on right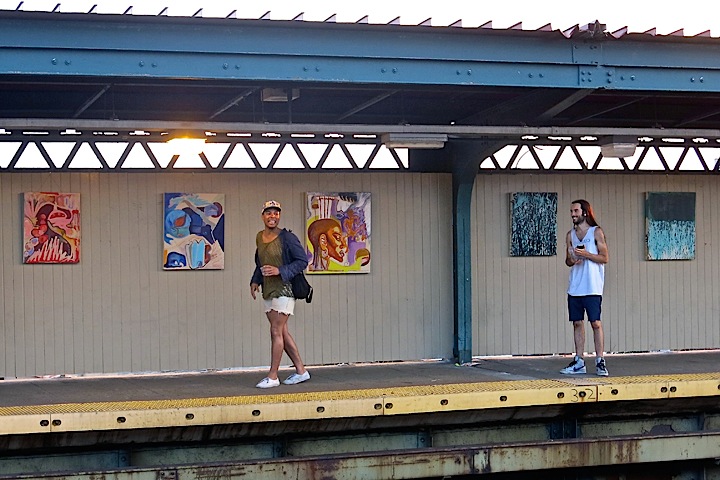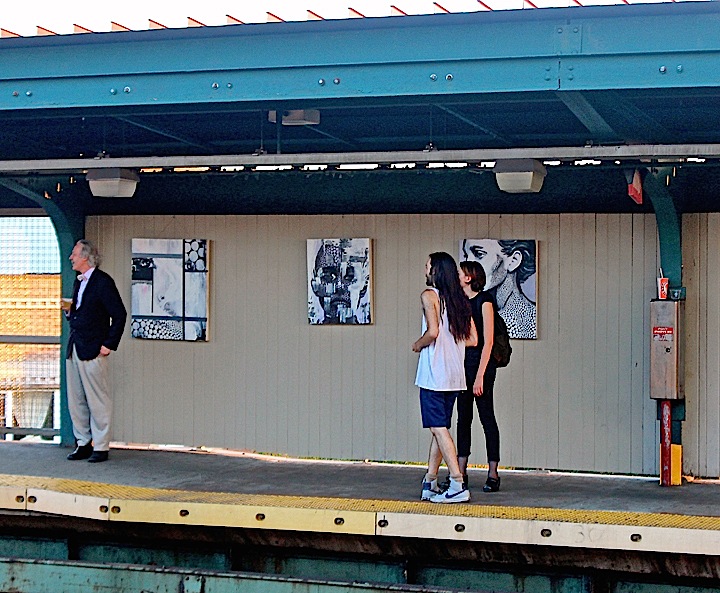 And healthy non-alcoholic beverage — provided by Costa Brava — served at artists' reception on subway platform!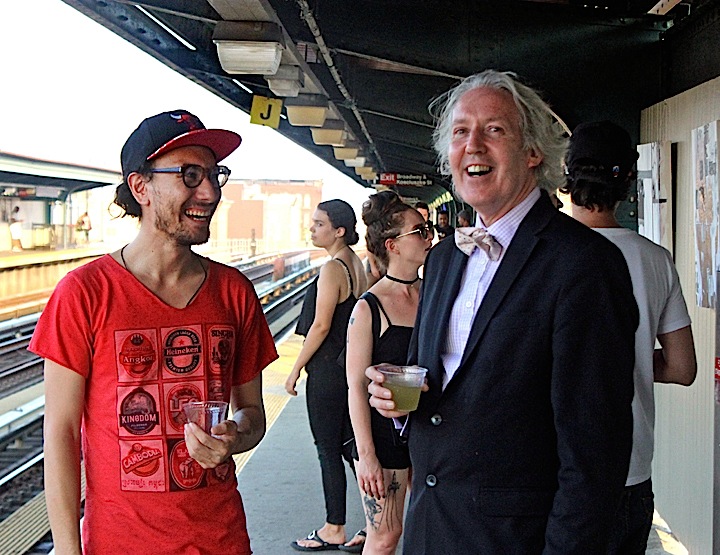 Apostrophe's Base 12 Project will continue throughout the year with three pop-ups in city parks, three in European galleries, one more museum pop up and then finally a project retrospective at Mana Contemporary that will exhibit all 144 paintings from the 12 pop-ups.
Photo credits: 1-7 Lois Stavsky; 8 & 9 Tara Murray; additional photos on the Street Art NYC Instagram
Note: Hailed in a range of media from the Huffington Post to the New York Times, our Street Art NYC App is now available for Android devices here.