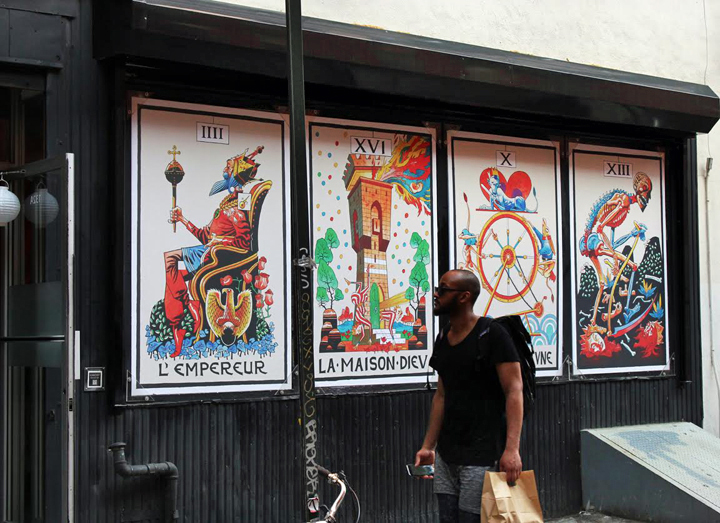 Currently on view at Woodward Gallery is The Suggestionists, the first USA exhibition of international artist, designer and co-founder of the Gorillaz band, Jamie Hewlett.  Divided into three distinct thematic sections – all linked through the power of suggestion — the exhibit is a mesmerizing foray into a world whirling with urbane wit and seductive charm.
Close-up from one of 22 larger-than-life Tarot cards, as distinctly interpreted by the artist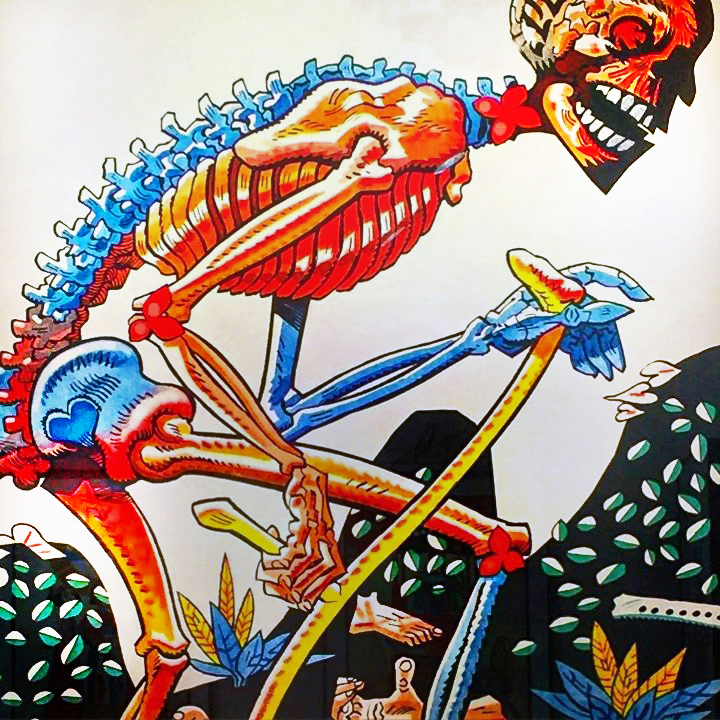 Honey, Hewlett's homage to the exploitation movies of the 60s and 70s, presented in a series of giant light boxes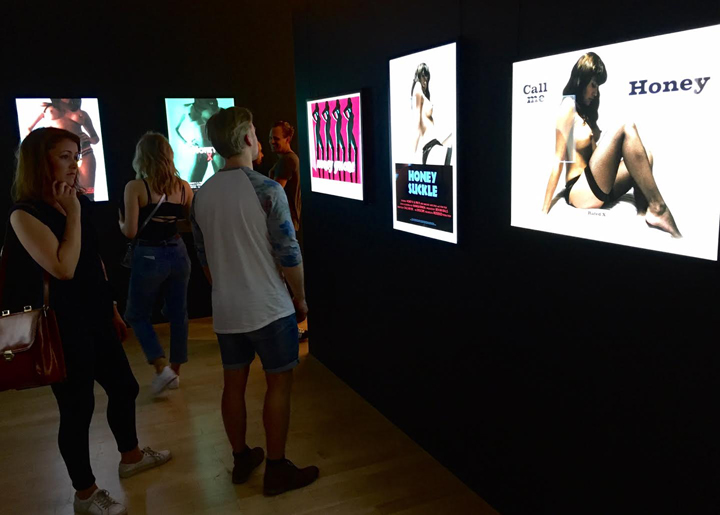 And — in an entirely different vein — Pines, detailed illustrations of trees Hewlett observed while in the south of France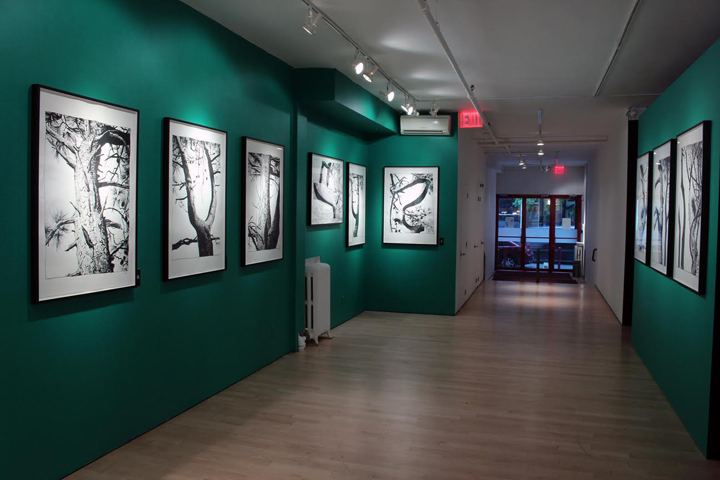 Pine 20, close-up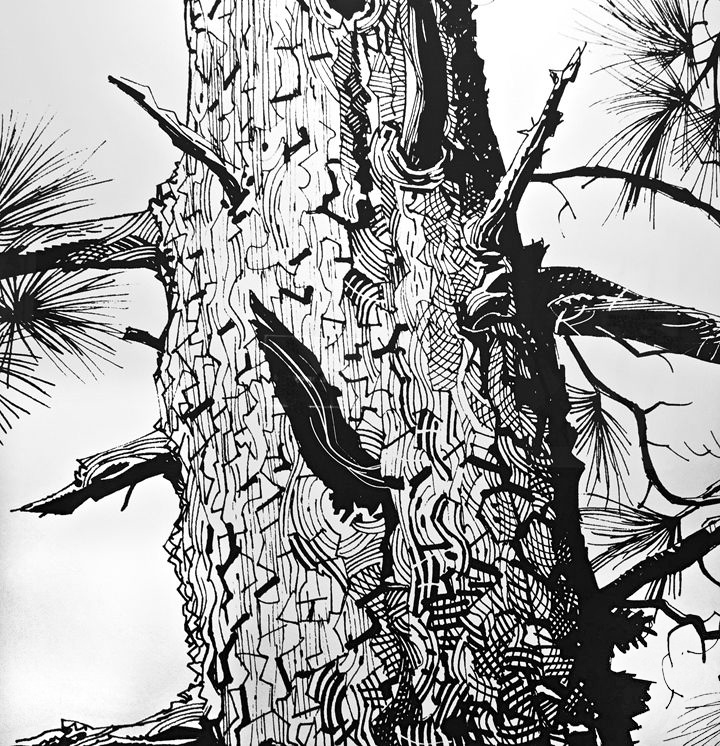 Hewlett explains his obsession with pine trees and why he's not likely to ever draw another one!
Woodward Gallery, located at 133 Eldridge Street on Manhattan's Lower East Side, is open Tuesday-Saturday 11:00am-6:00pm and Sunday 12:00pm-5:00pm.
Photo credits: 1, 3 & 4 courtesy of Woodward Gallery; 2 & 5 Lois Stavsky
Note: Hailed in a range of media from the Huffington Post to the New York Times, our Street Art NYC App is now available for Android devices here.