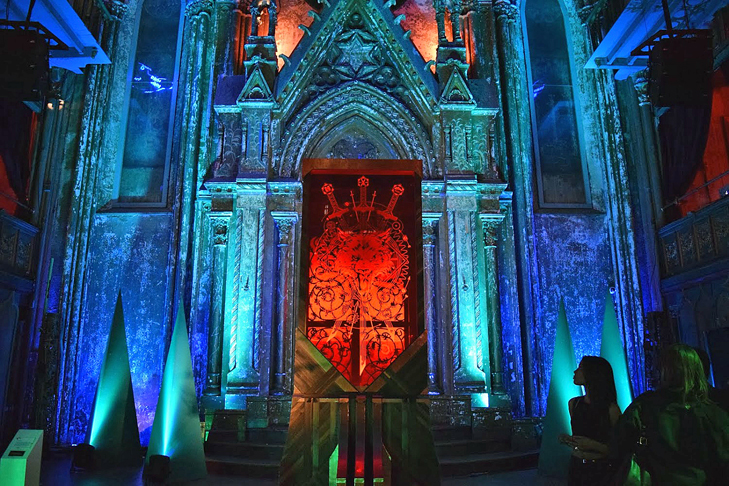 In celebration of the captivating series Game of Thrones, HBO launched Art the Throne earlier this month with the release of visual dairies of CYRCLE, Tristan Eaton, Jeff Nishinaka, Marcos Chin and Pop Chart Lab reinterpreting key moments from the series. And last Wednesday evening the physical installations were displayed at New York City's historical Angel Orensanz Foundation on Manhattan's Lower East Side. Here are a few more mages we captured at the event, along with the artists' visual diaries:
Jeff Nishinaka, The Night's King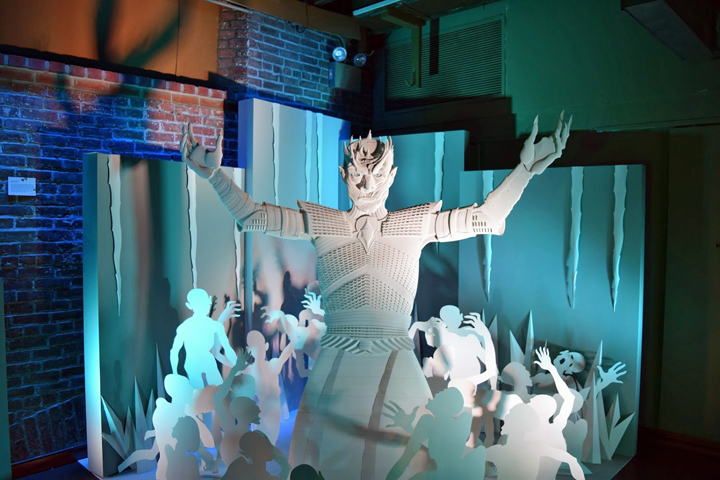 Jeff Nishinaka's visual diary
CYRCLE, Overthrone Crown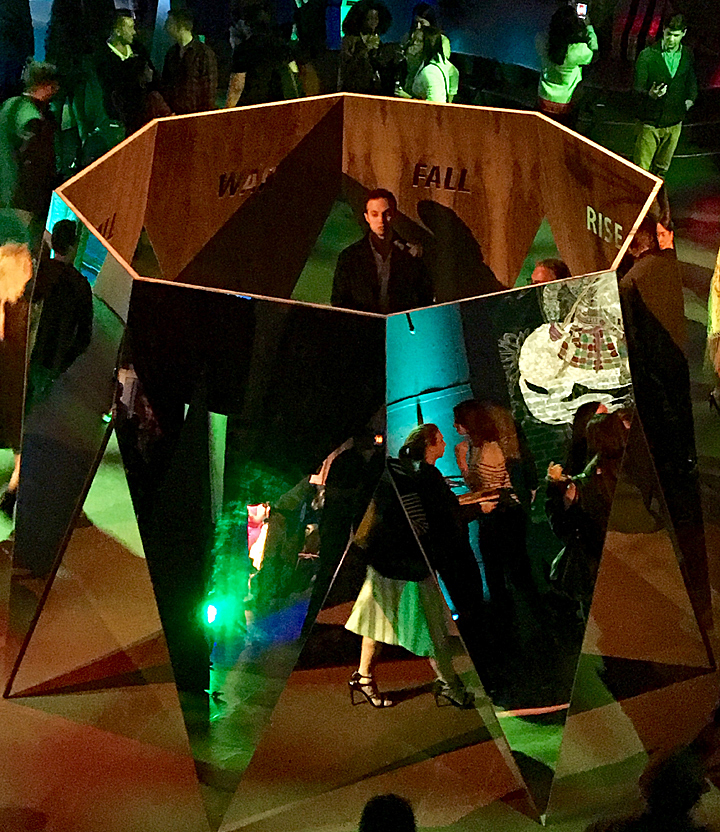 CYRCLE's visual diary
Pop Chart Lab's The Red Wedding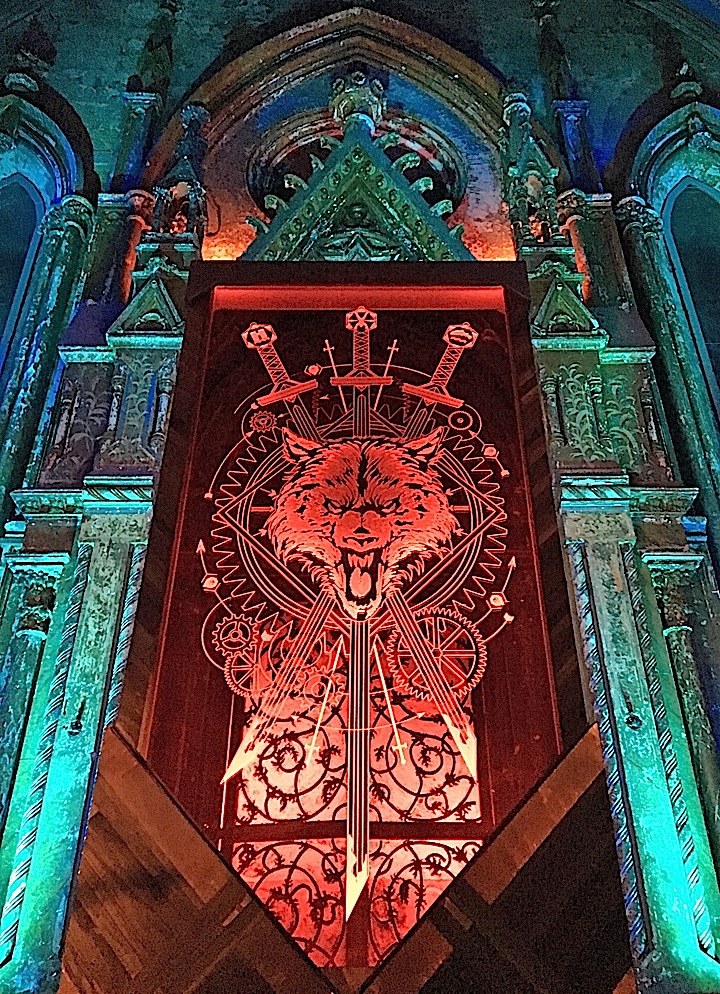 Pop Chart Lab's visual diary
Marcos Chin, Brienne of Tarth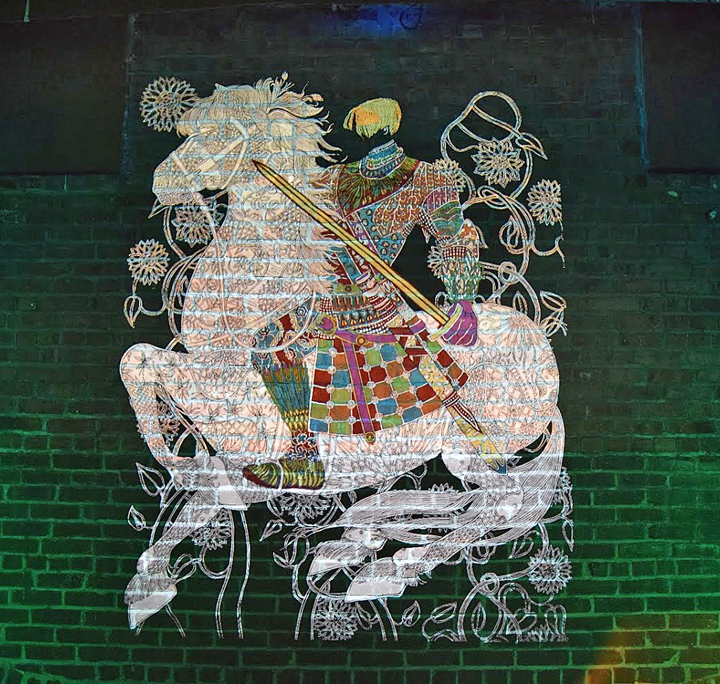 Marcos Chin's Visual Diary
Tristan Eaton, Portraits of Daenerys Targaryen, four in a series of six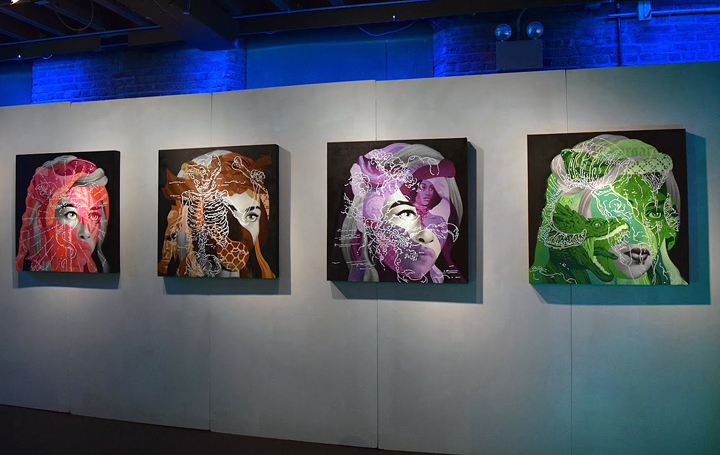 Tristan Eaton's visual diary
Photo credits: 1, 2, 5 & 6 Houda Lazrak; 3 & 4 Sara C Mozeson
Note: Hailed in a range of media from the Huffington Post to the New York Times, our Street Art NYC App is now available for Android devices here.