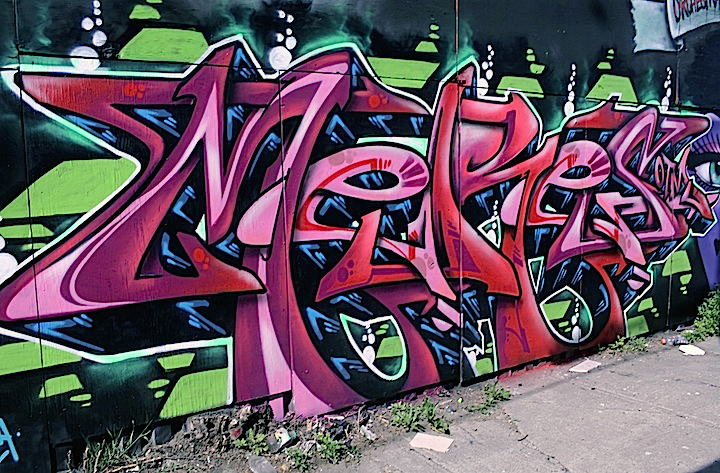 With its vibrantly seductive murals, the exterior of Brooklyn Reclaimed — curated by Meres One — has become an oasis of color and style.  Here are a few more graffiti murals that have recently surfaced — all by artists who'd frequented the former 5Pointz:
Demer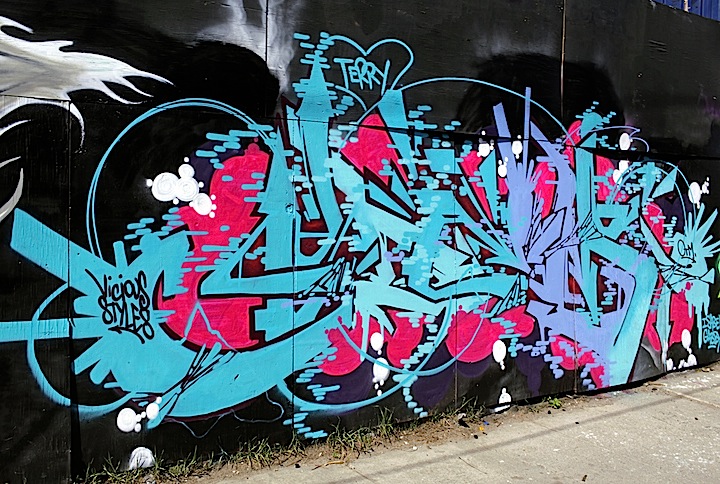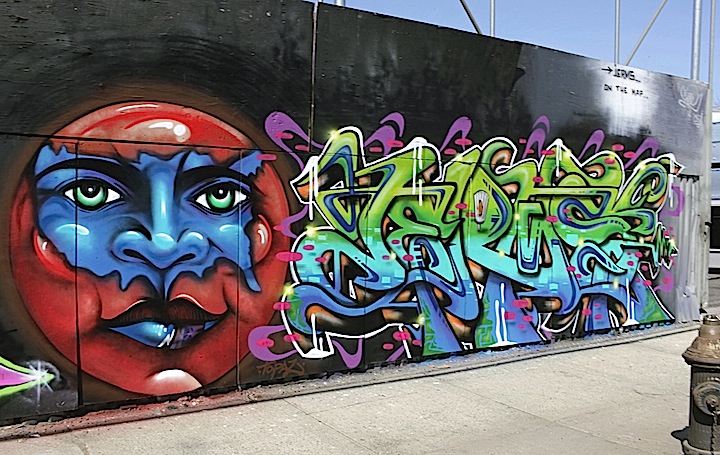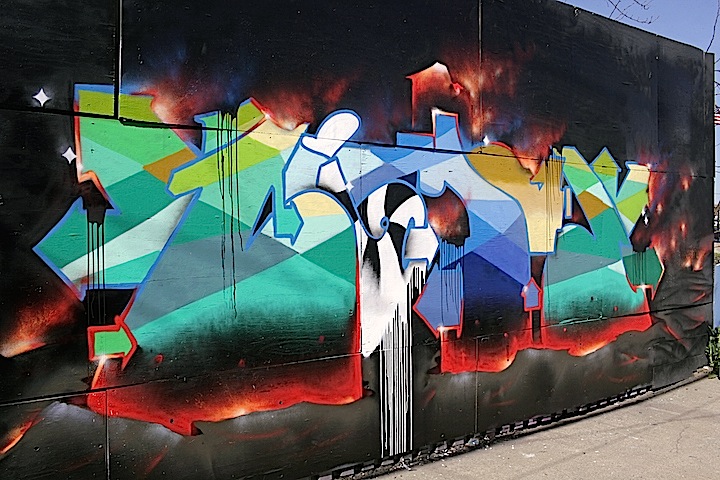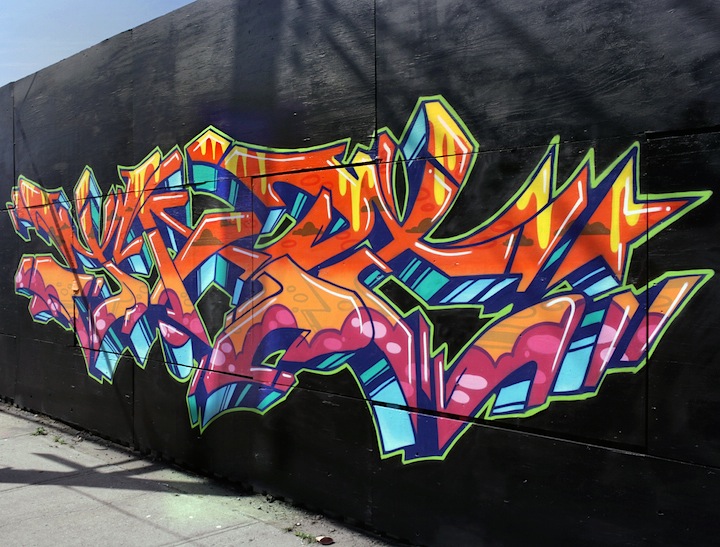 Photos by City-as-School intern Sol Raxlen
Keep posted to our Facebook page and Instagram for more graffiti and street art on the grounds of Brooklyn Reclaimed.
Note: Hailed in a range of media from the Huffington Post to the New York Times, our Street Art NYC App is now available here for Android devices.