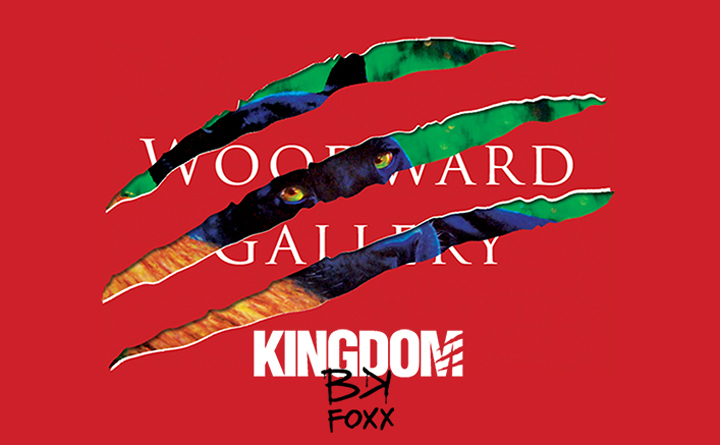 BK Foxx — whose works continue to delight us when they surface on our streets — has brought a hugely impressive Kingdom to Woodward Gallery, transforming one of our favorite Lower East Side spaces into an animal sanctuary. After viewing BK's exhibit last week, I had the opportunity to pose a few questions to her: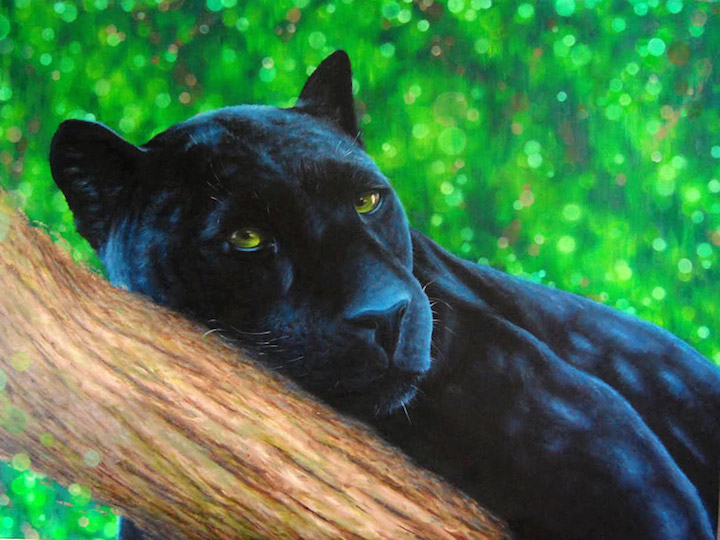 What an impressive exhibit!  What inspired you to focus your first solo exhibit on the animal kingdom?
I've always loved animals. I grew up surrounded by them, and I've always felt a special connection to them. When I first started paintings on walls, I discovered how much I love painting animals. They are an ideal subject. I love working with their colors, shades and textures. And here — at Woodward Gallery — I was given an opportunity to create a wildlife sanctuary with artworks on a range of surfaces.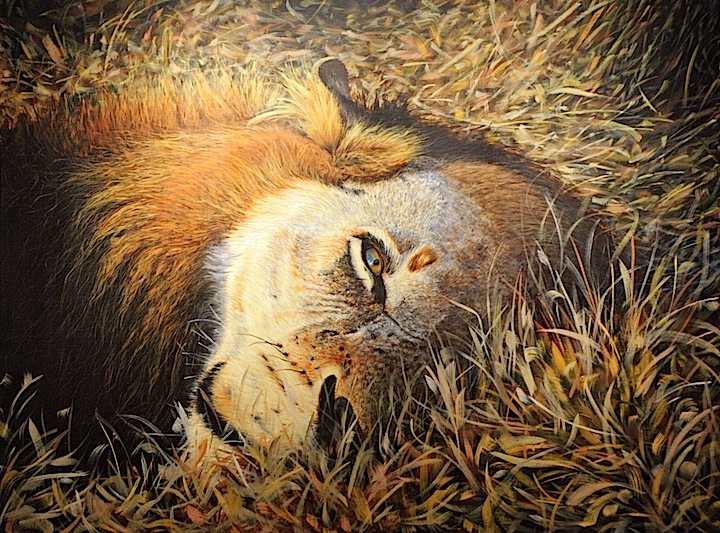 What was your greatest challenge in preparing such an extensive body of work?
For months I didn't see much daylight. I worked non-stop in my studio! But the biggest challenge was trying to consistently meet my own standards as a painter.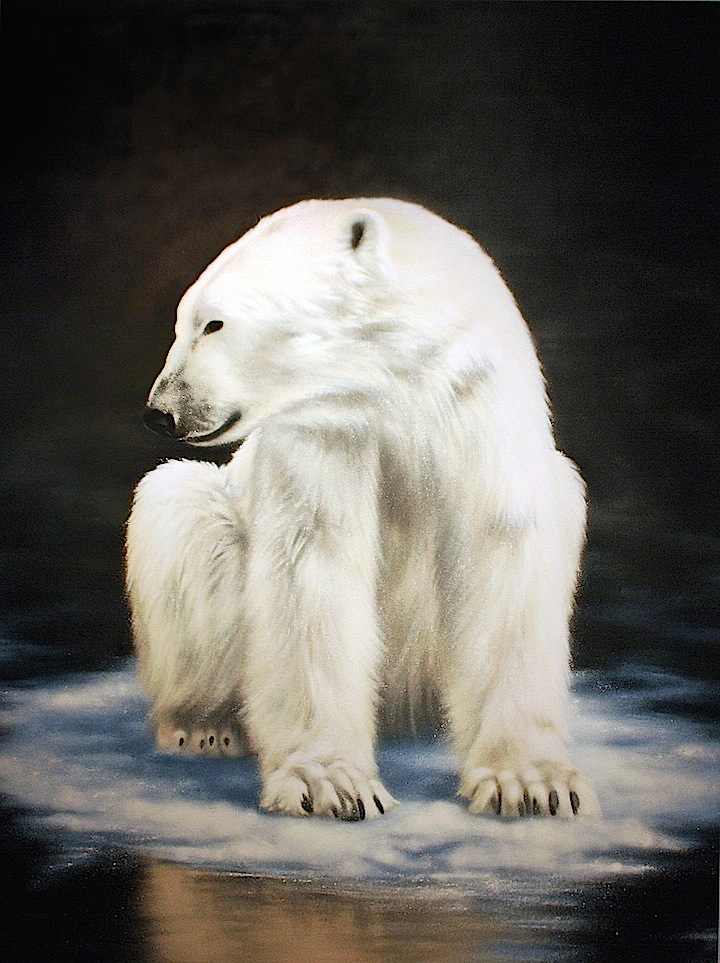 Have you any particular favorites among the works here?
My favorites are the family portraits — of the people close to me posing with their pets.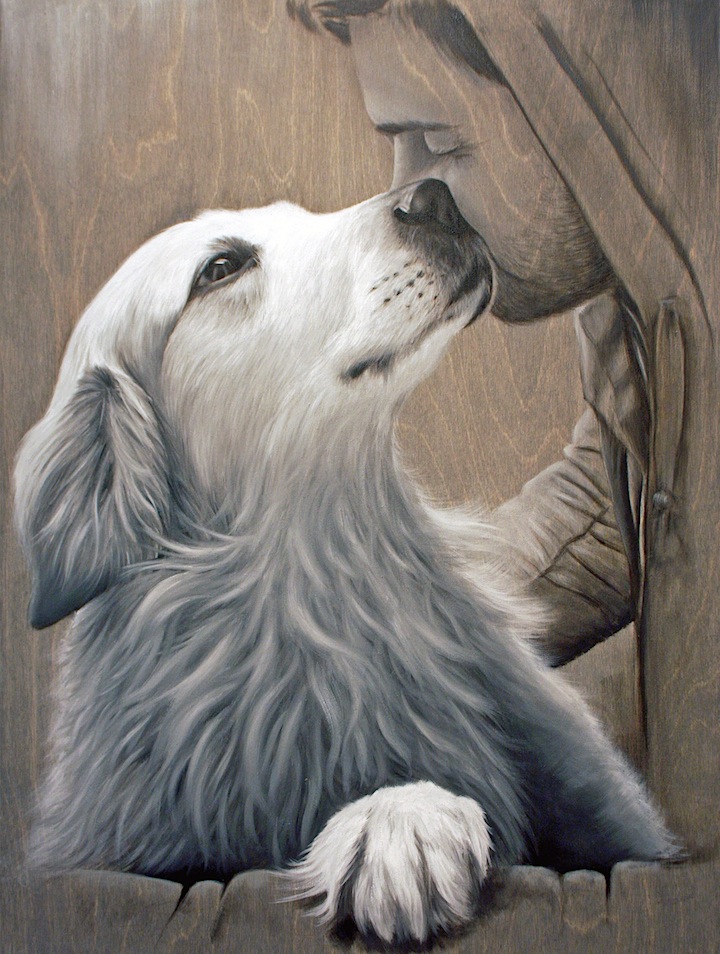 How has the response been to your exhibit? Are you satisfied with it?
The response has been great. Last month's opening was wonderful. And I continue to receive positive comments from folks who visit.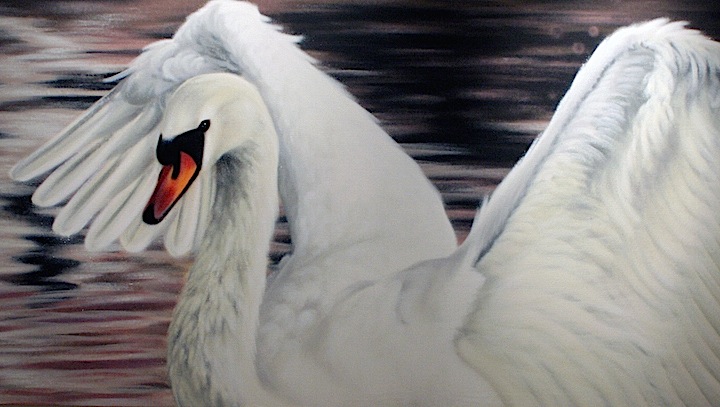 Yes! Being amidst your enchanting kingdom is quite an encompassing experience! What would you like your viewers to walk away with?
We need to think about our values. The world is not just about us. I would like those who visit Kingdom to think about the other living creatures with whom we share our planet. We have a responsibility to protect and care for them.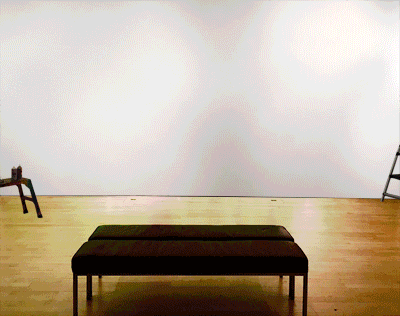 Kingdom remains on view through May 7. Located at 133 Eldridge Street, Woodward Gallery is open Sunday: 12:00pm-5:00pm and Tuesday-Saturday: 11:00am-6:00pm.  A portion of all sales from the exhibition, as well as direct donations, benefits the World Wildlife Fund's (WWF) mission to conserve nature. You can also commission the artist to paint your pet by contacting the gallery.
Images:
1. Meow III, Oil on canvas
2. Meow II, Oil on canvas
3. Dry Ice, Acrylic on linen 
4. Miller, Oil on wood
5. Featherweight, Freehand spray acrylic on linen
6. Gif of huge  free-hand, acrylic spray-painted 26 foot mural — from start to finish
Photo credits: 1 & 6 courtesy of Woodward Gallery; 2-5 Dani Reyes Mozeson; interview by Lois Stavsky
Note: Hailed in a range of media from the Huffington Post to the New York Times, our Street Art NYC App is now available here for Android devices.