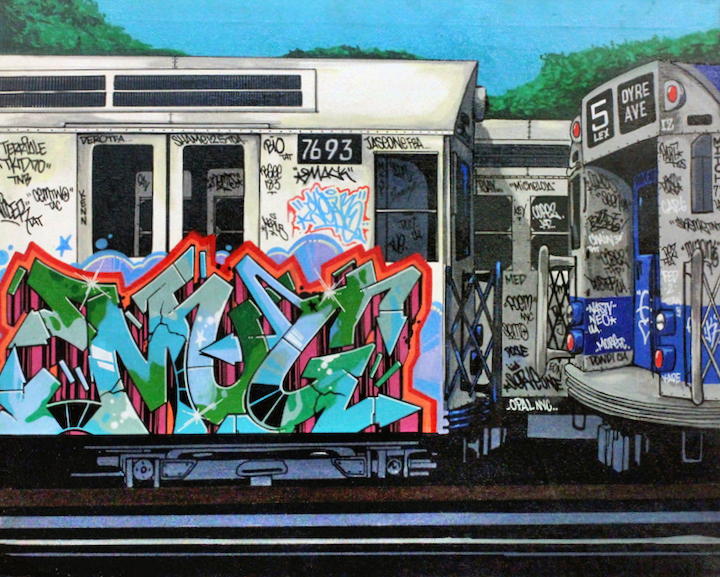 After visiting the superb Ex Vandals exhibit — featuring over 30 artists — at More Points Bx last week, I had the opportunity to speak to its curator, Sienide.
What prompted you to curate an exhibit featuring the Ex Vandals?
It's my way of paying homage to the pioneering graffiti crew.  It was one of the first organized crews dedicated exclusively to writing that went on to develop various styles of piecing. I am one of the newer members.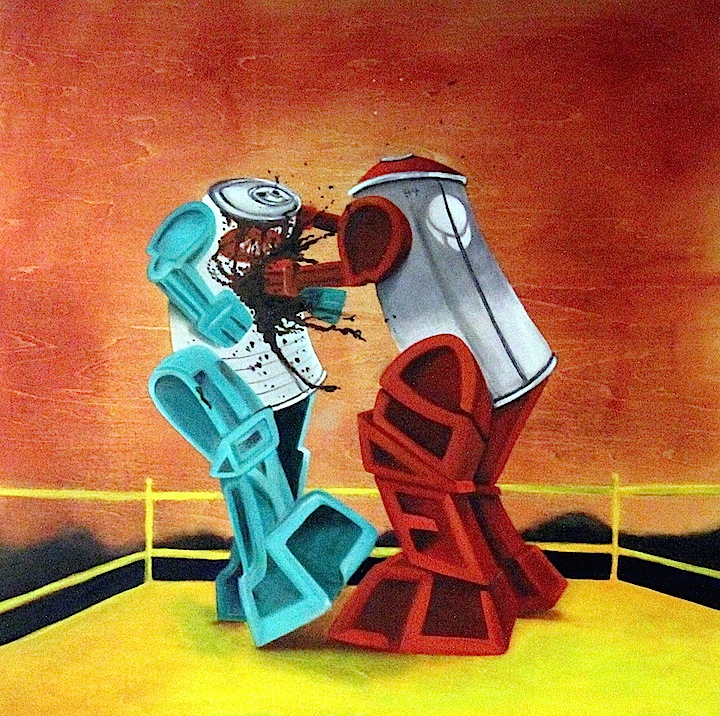 What was your greatest challenge in curating such an ambitious exhibit?
Trying to represent the spirit of the Ex Vandals by getting as many writers involved as I possibly could. The Ex Vandals is now international, but the focus here is on local writers.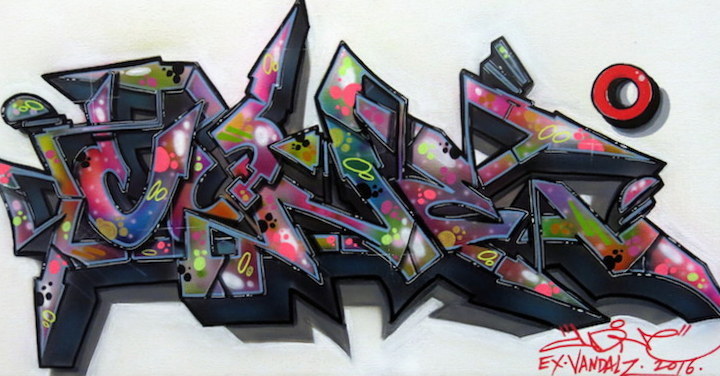 There's such an incredibly diverse range of artworks here. I was wondering how that happened. Were artists given specific instructions of assignments?
No! I just asked each artist to bring in one work on canvas.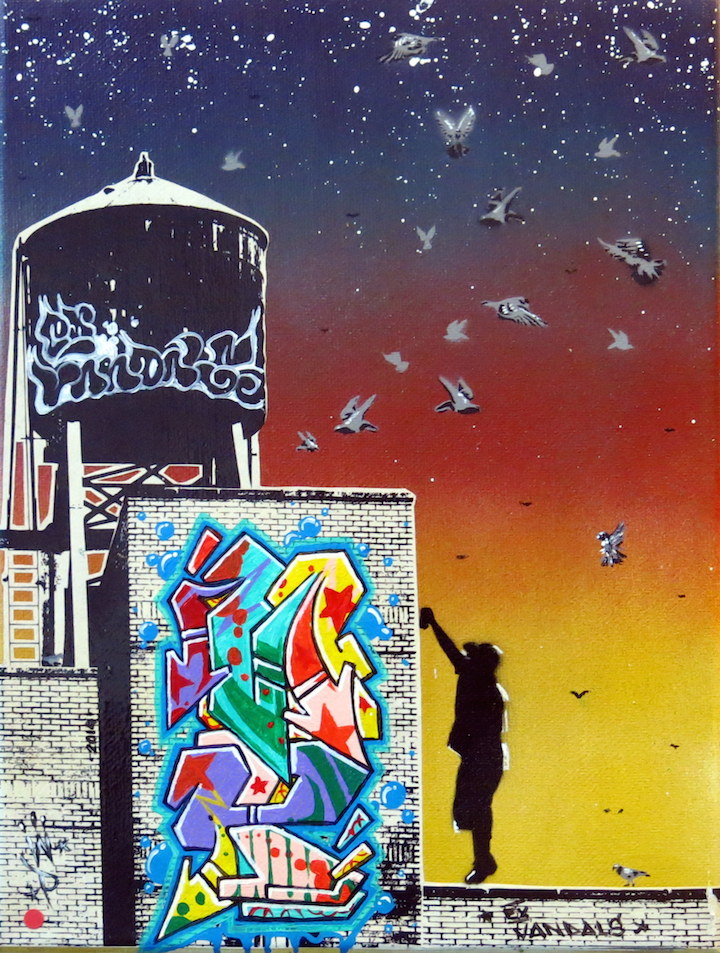 How did the opening go?
It was great! It was definitely the most successful show I've done! And we sold several pieces — an added bonus to an amazing event!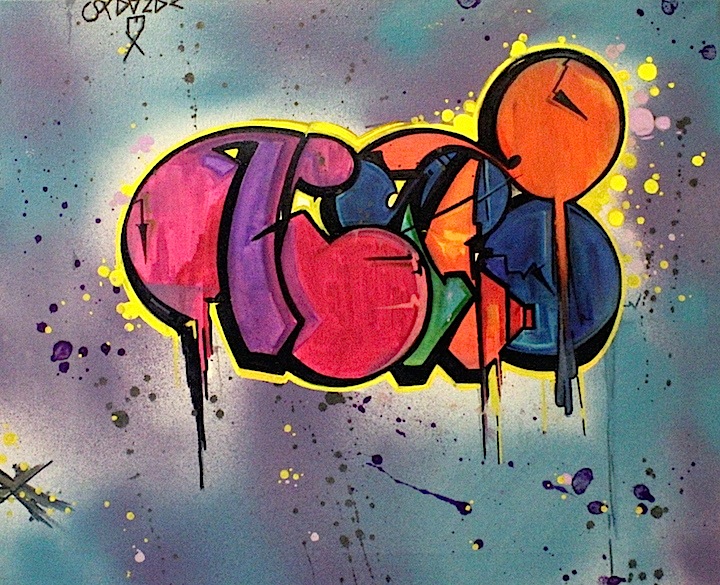 How can folks see the exhibit? 
It will be up through the 29th at 527 Faile Street in Hunts Point. An appointment can be arranged to view it by contacting me at sienide@gmail.com.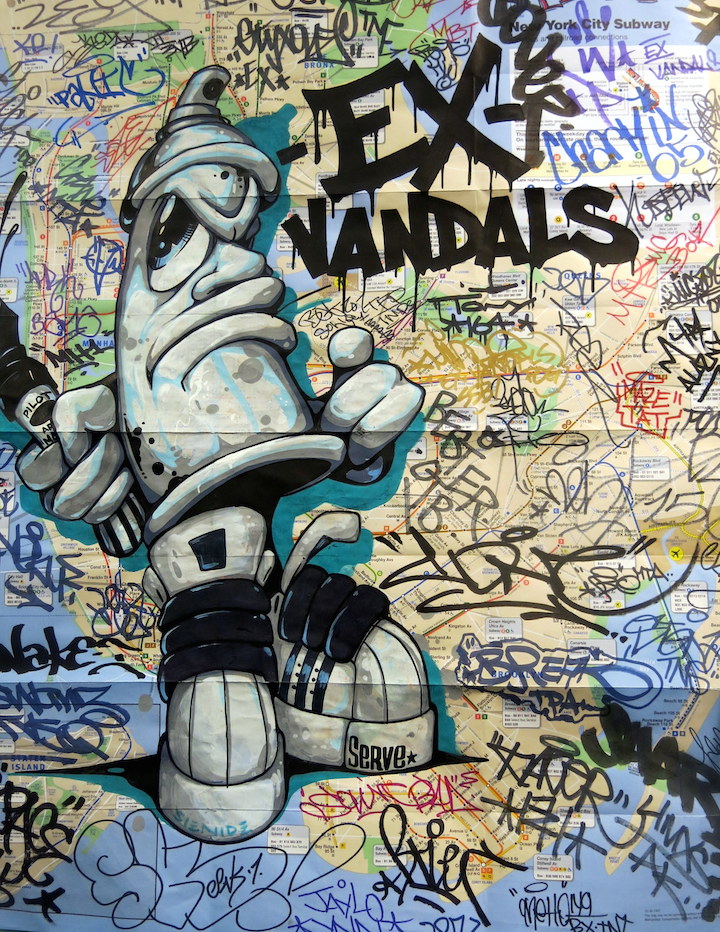 What's ahead for More Points Bx?
We are booked through November with a new exhibit every month. Among those artists who will be featured are: the TMT graffiti crew and the photographer Joe Conzo. We are also planning a pop-up show featuring new works by BG 183.
Great! We are looking forward!
Special thanks to Eric Orr for hosting us at More Points Bx on short notice!
Images of artworks on exhibit:
1. Serve
2. Sienide

3. Cone
4. Will Power
5. Kool Kito
Photo credits: 1, 2 & 5 Tara Murray; 3, 4 & 6 Lois Stavsky; interview by Lois Stavsky
Note: Hailed in a range of media from the Huffington Post to the New York Times, our Street Art NYC App is now available here for Android devices.