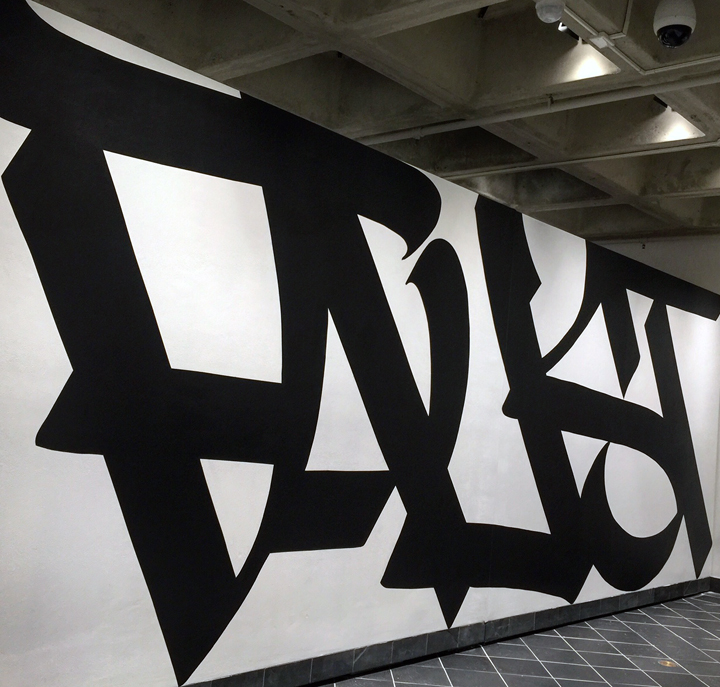 On view at the Cantor Fitzgerald Gallery in Havorford Pa. is ALL BIG LETTERS, curated by Vandalog editor RJ Rushmore. In his "attempt to demystify graffiti," RJ focuses on the tools and strategies of writers – rather merely on their styles. And he succeeds brilliantly. What follows are several images from the exhibit, largely illustrative of the various tools and strategies employed by writers in their quest to attain recognition. Pictured above is a huge wall painted by Faust who initially made his mark on our streets with hundreds of stickers featuring his exquisite handwriting.
Curve, an installation featuring his writing on a range of found materials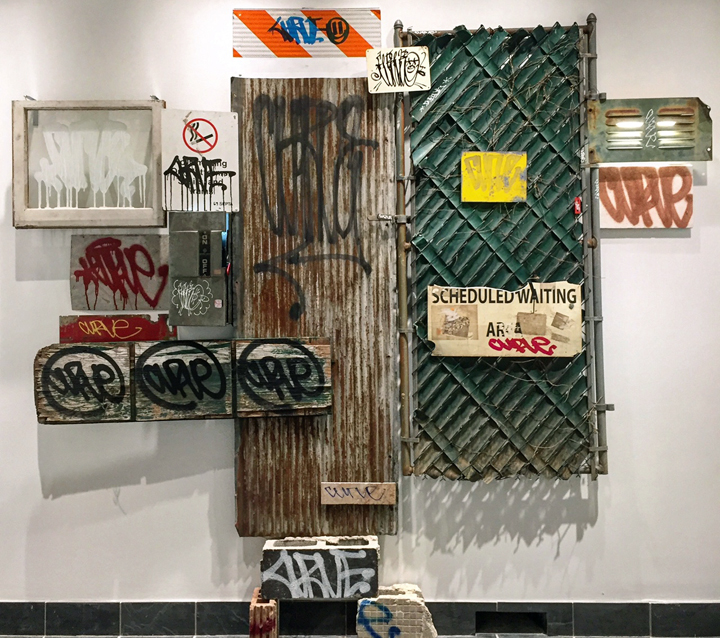 Lee Quinones, Howard the Duck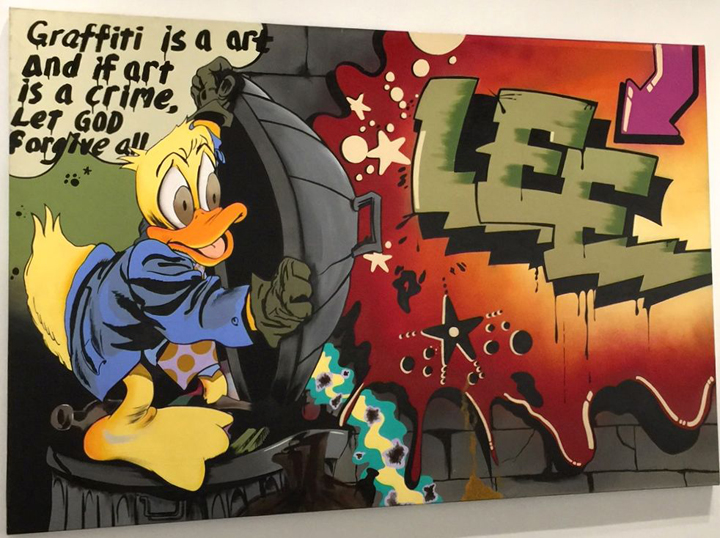 Martha Cooper, photography; below — a range of tools of the trade — both homemade and commercial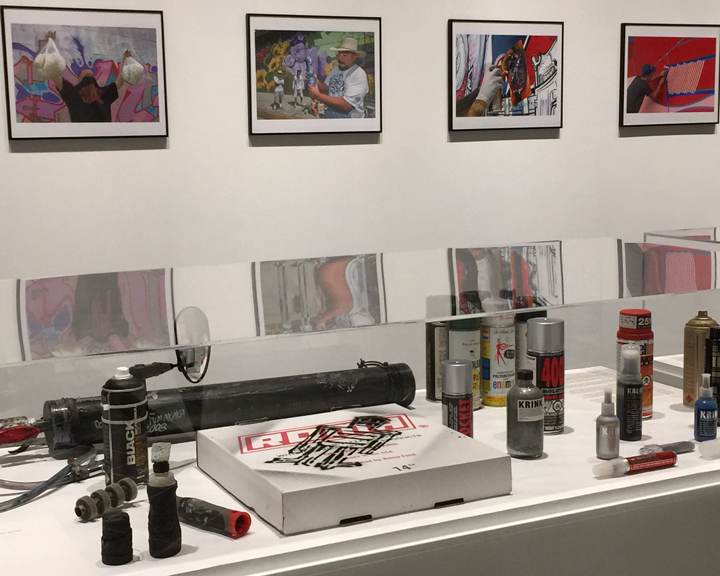 EKG, The Tools of Graffiti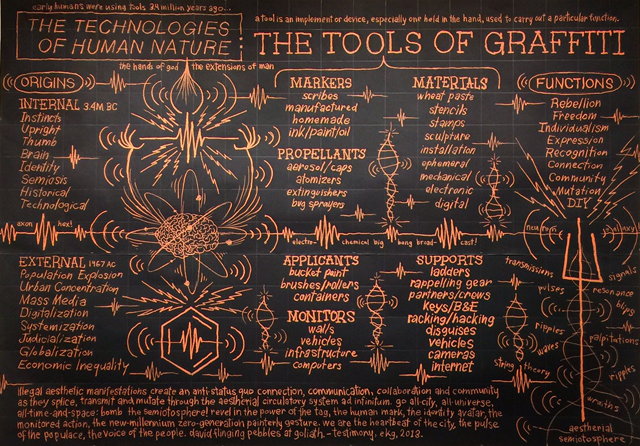 A sampling of stickers from DB Burkeman's stuckupofficial collection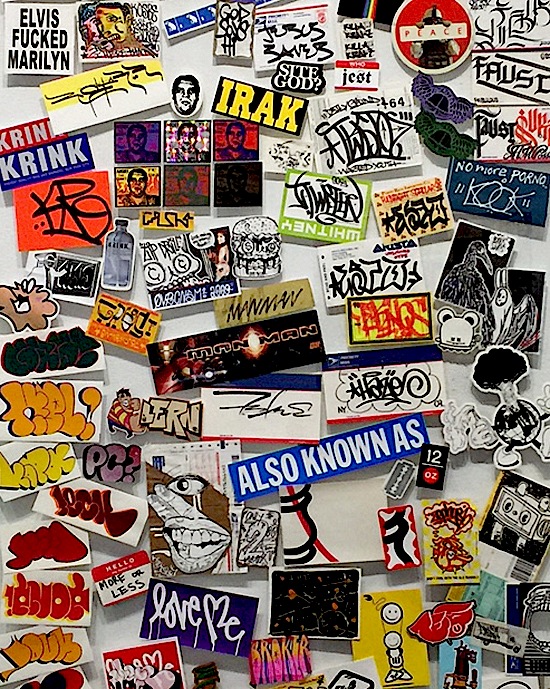 And accompanying the exhibit is a catalog with an outstanding selection of images, accompanied by insightful essays by both RJ and Carlo McCormick. Located on the campus of Haverford College, 370 Lancaster Avenue, the Cantor Fitzgerald Gallery is about a 30-minute ride from Philadelphia's 30th Street Station. ALL BIG LETTERS can be seen through March 3.
Photos by Lois Stavsky
{ 0 comments }