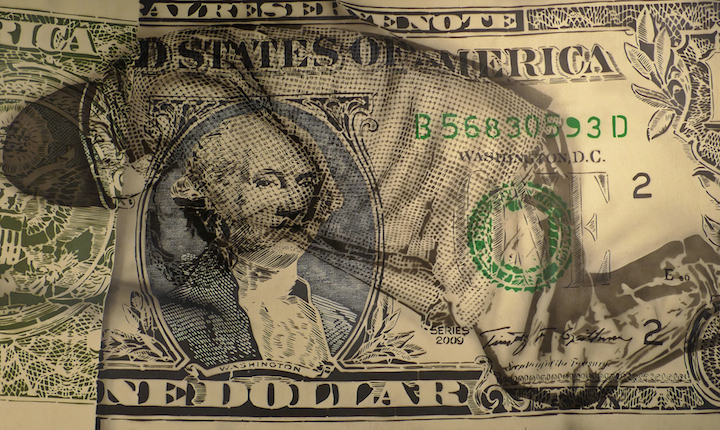 Opening this evening from 6-9pm at World Trade Gallery is Off the Wall, an exhibit featuring artwork by some of our favorite artists. We recently had the opportunity to speak to its curator, Joshua B. Geyer.
What is the concept behind this exhibit?
I wanted to showcase in a gallery setting artworks by a diverse group of high-caliber artists who work in public spaces, as well as in their studios. My current job is just a few blocks away from the Top to Bottom Mural Project on 21st Street. I pass it every day, and I love it. I thought it would be a great idea to feature those artists, as they are among the best anywhere.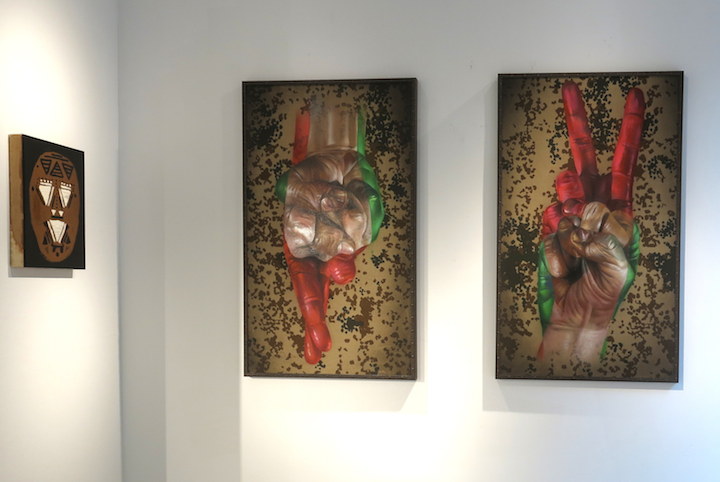 When did you first begin working on Off the Wall?
I first found out about the availability of the space three weeks ago. One of my friends who works in World Trade Gallery offered me the opportunity to curate an exhibit beginning in mid-March.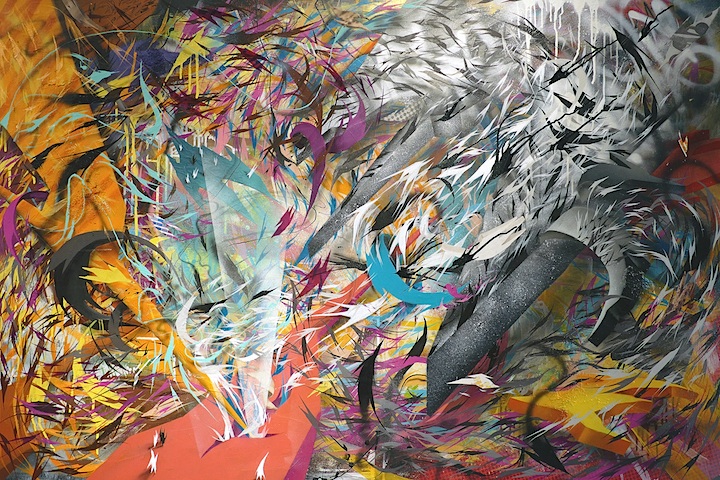 What was your greatest challenge in getting this together in such a short timespan?
My greatest challenge was selecting the artists.  There was so much talent to choose from.  Close to 50 outstanding artists have painted in the Top to Bottom Mural Project.  I also wanted to take into consideration the input I was given from the team — James P Quinn and Geoff Kuffner — who implemented the project.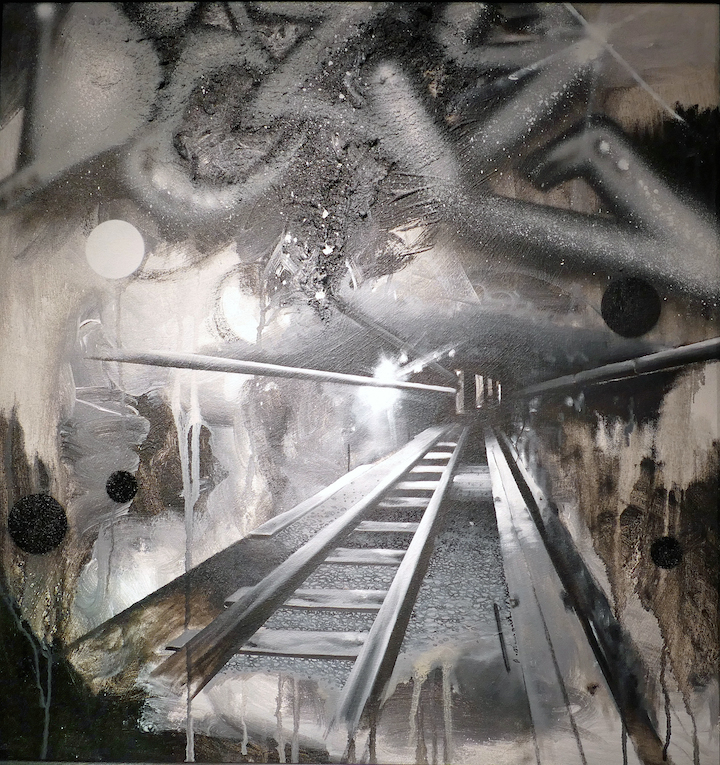 Do you feel that you have accomplished your mission?
Yes! The artworks in Off the Wall are representative of the diverse range of outstanding pieces that have surfaced at 43-01 21st Street in LIC since this past September. And this space couldn't be more ideal!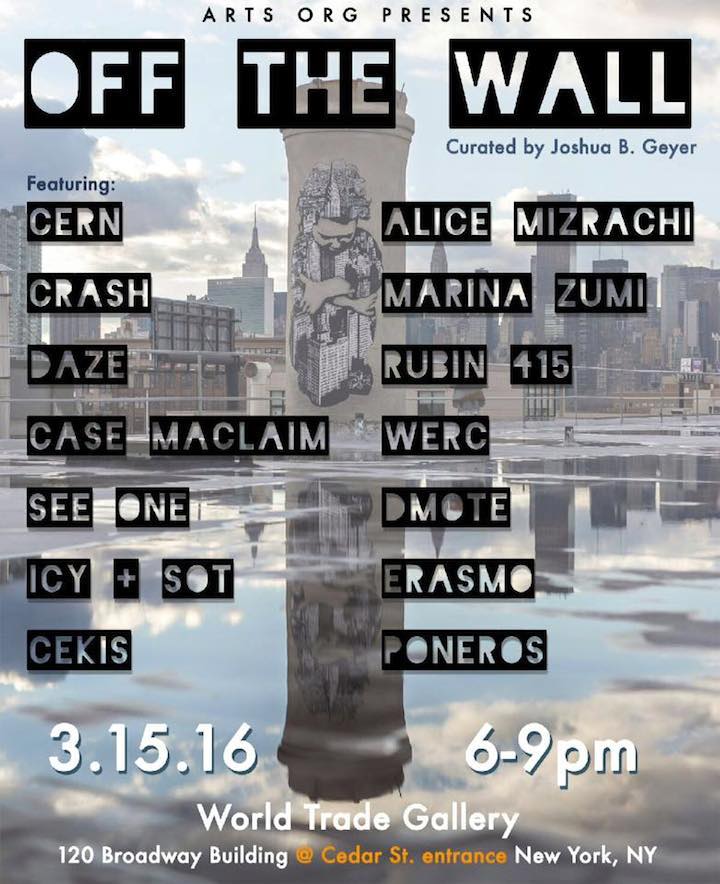 We love your flyer. Did you design it?
It was a collaborative venture between See One and me. The photo is mine and the actual design is See One's.
What's ahead?
I'd love to build a relationship with World Trade Gallery, and I look forward to curating more exhibits featuring artists whose works are seen on our streets.
Images
1. Icy and Sot, close-up
2. Erasmo and Case Maclaim
3. See One
4. Daze
Photo credits: 1, 3 & 4 Dani Reyes Mozeson; 2 Lois Stavsky
Note: Hailed in a range of media from the Huffington Post to the New York Times, our Street Art NYC App is now available here for Android devices.