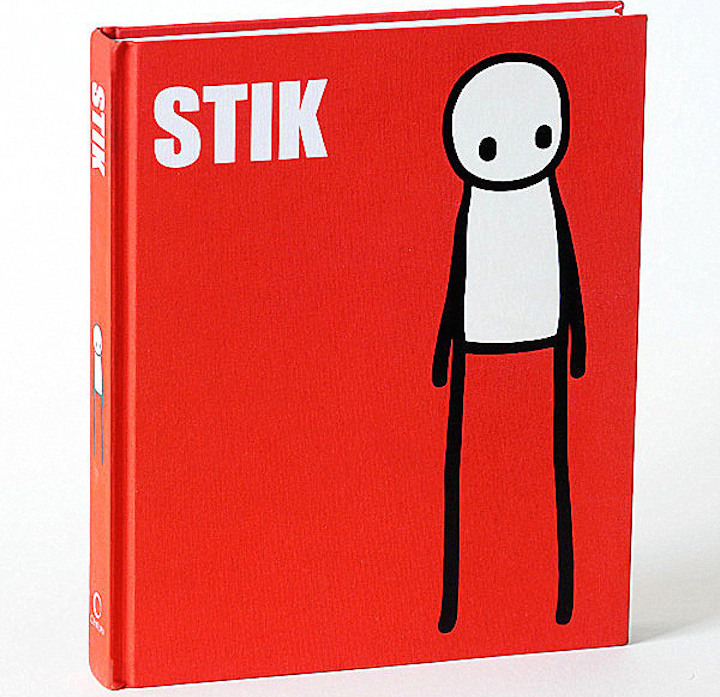 Known for his iconic life-size stick figures that have surfaced throughout the globe, East London-based Stik has attained celebrity status with Random House's recent release of his first book. While in London last month, I had the opportunity to speak to the artist.
When did Stik first surface? And where?
It was back in 2003 in Hackney Wick along the canal.  It was the safest place to paint at the time.
Can you tell us something about Stik's origin? What was the concept behind it?
I came up with the idea of six lines and two dots simply because it was the quickest way to paint without getting caught.  My first Stik drawing represented my struggle to find shelter and survive. While homeless, I had lost all my drawings. Anything I could get up on the streets could be seen, at least, for a time.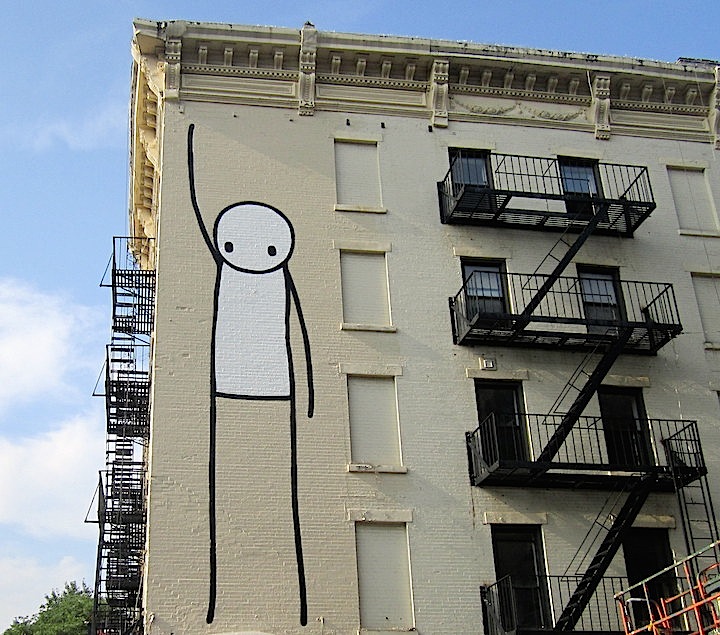 How did folks respond to your work at the time?
They liked it. They could identify with it. It especially spoke to lonely people.
How has Stik evolved since it first surfaced?
At first I only painted lonely people.  It was my way of reflecting on my personal struggles. Then as my circumstances improved, I became involved with causes and the figure changed as its context changed.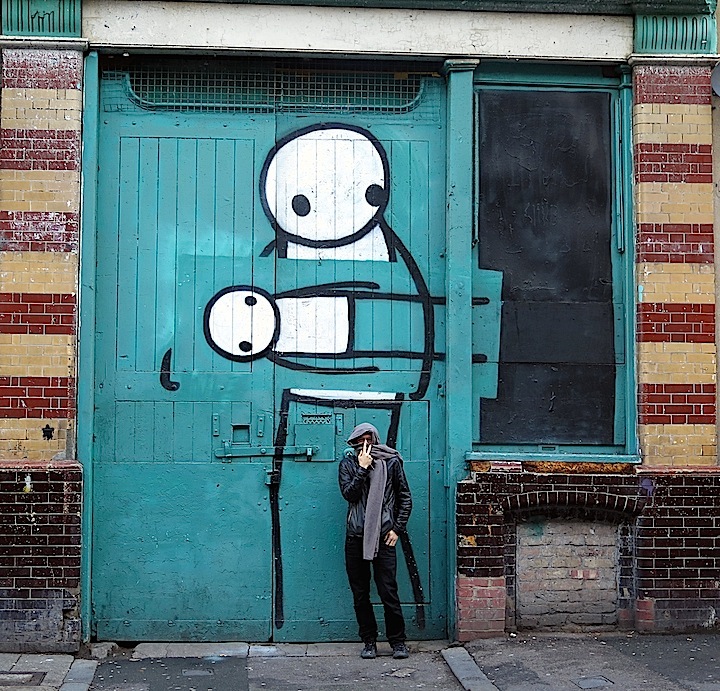 What are some of these causes?
Homelessness, gentrification, the National Health Service, underground cooperatives and more.
Your new book, simply titled Stik, is currently a best-seller in London.  What was the concept behind it?
It is a journal of the progression of the Stik project.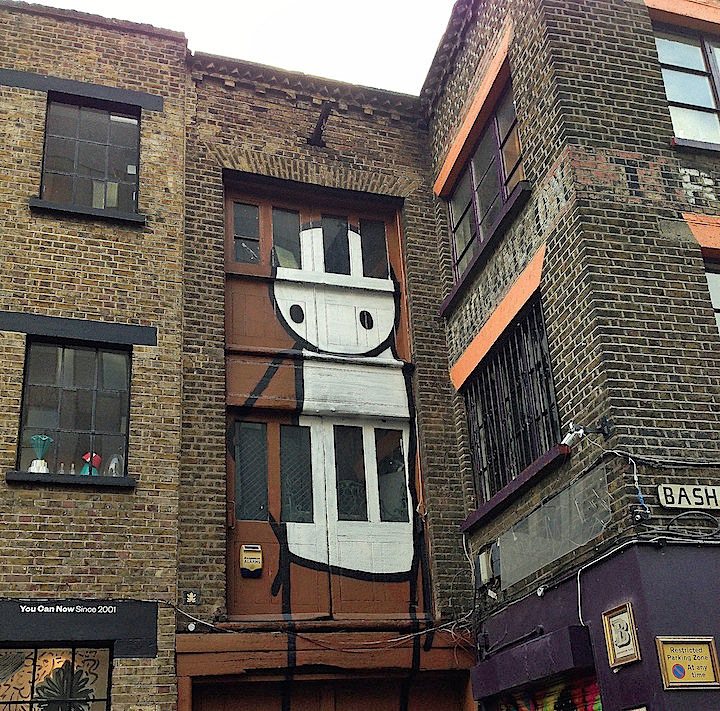 Your book is so stunningly presented and has gotten such wonderful press in London. When did the idea of first publishing a book come to you?
In 2010, while living in a homeless hostel, I was writing a monthly column for the Hackney Citizen that included a mural related to a news story. I did this for a year, and it made me think about articulating meanings.
Any plans to visit NYC?
Yes! I plan to visit NYC in the spring.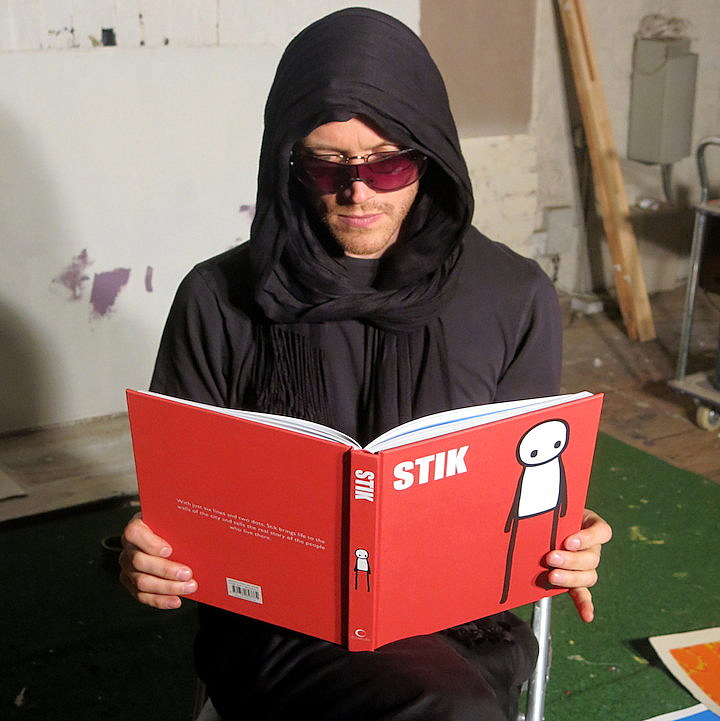 That sounds great!  We are certainly looking forward to seeing you again in NYC!
Photo credits: 2. Tara Murray 3. Dani Reyes Mozeson 4-5. Lois Stavsky; interview by Lois Stavsky