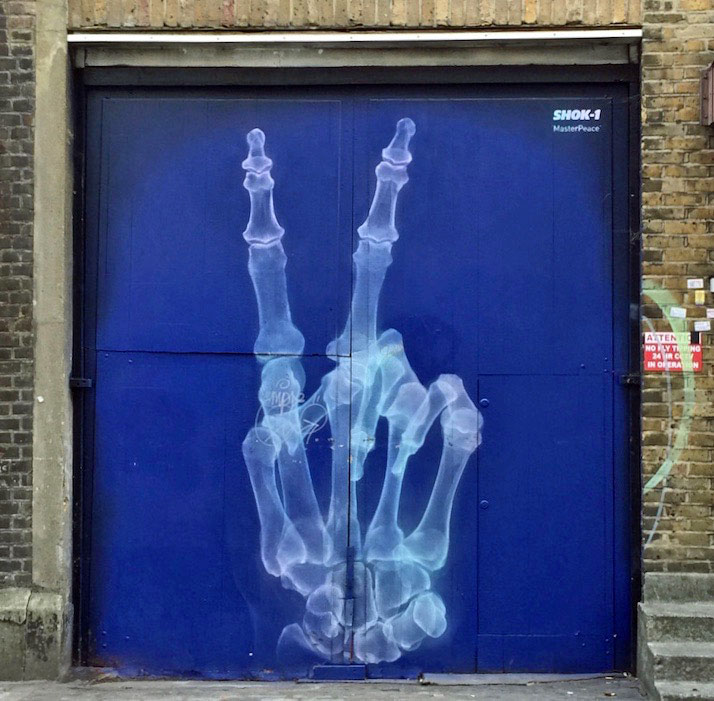 On my recent trip to London, I came upon some outstanding murals by some of my favorite artists — including many who have shared their talents with us here in NYC. Pictured above is by the London-based pioneer of aerosol X-ray art Shok 1. What follows are a few more walls that particularly intrigued me:
Also by Shok 1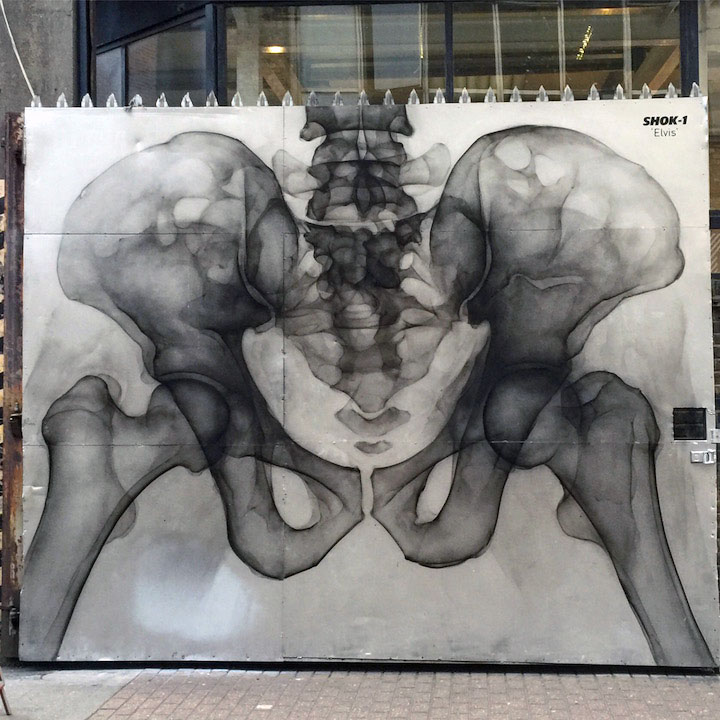 London-based Jim Vision, close-up from huge mural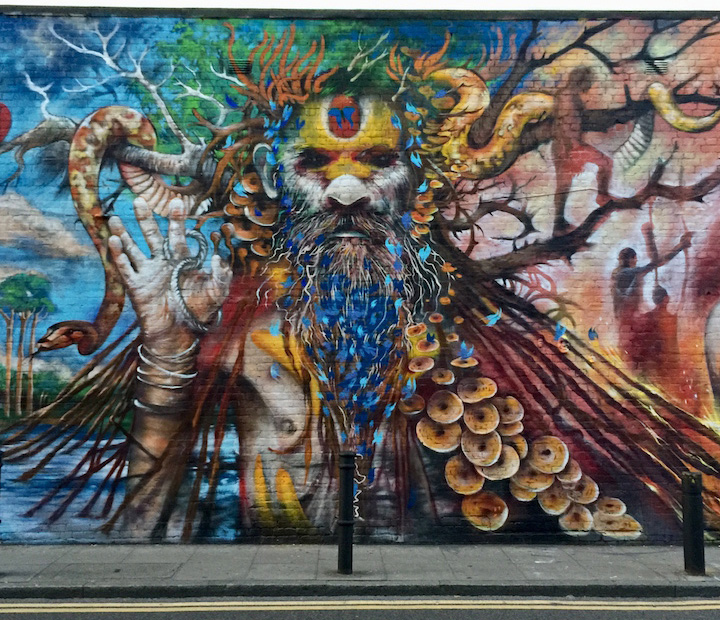 Banksy's "collaboration" with Basquiat — just outside the Barbican Centre, the site of Basquiat's solo exhibit, "Boom for Real"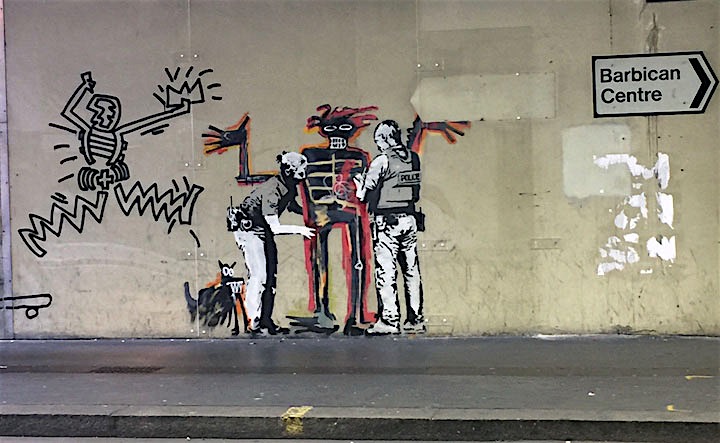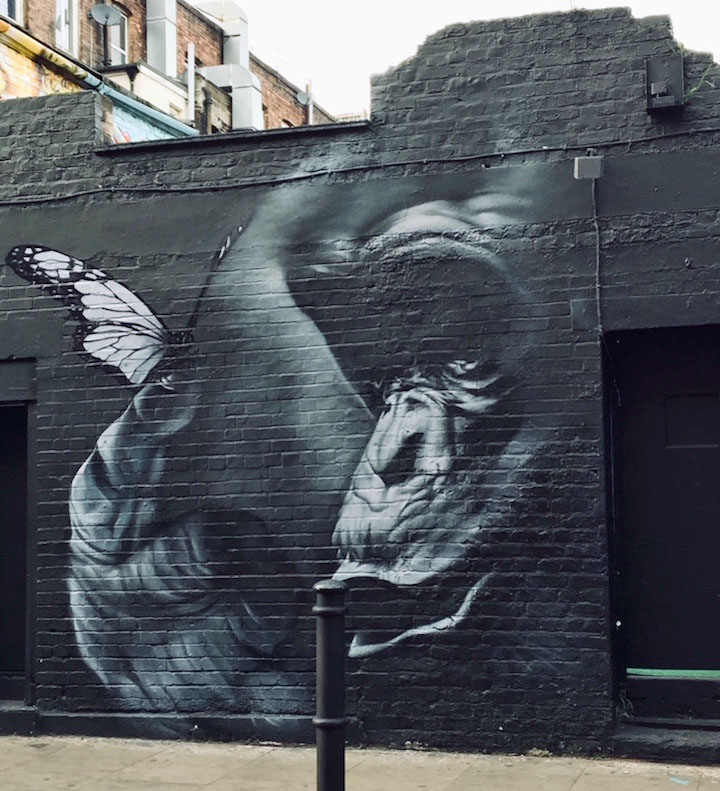 The classic London-based stencil artists, the Toasters, in Walthamstow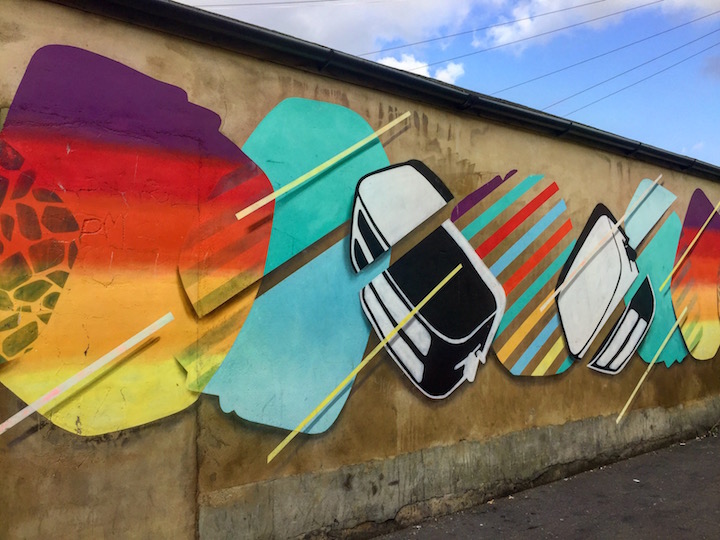 Photos by Lois Stavsky
Note: Hailed in a range of media from WideWalls to the Huffington Post to the New York Times, our Street Art NYC App is now available for Android devices here.

{ 0 comments }