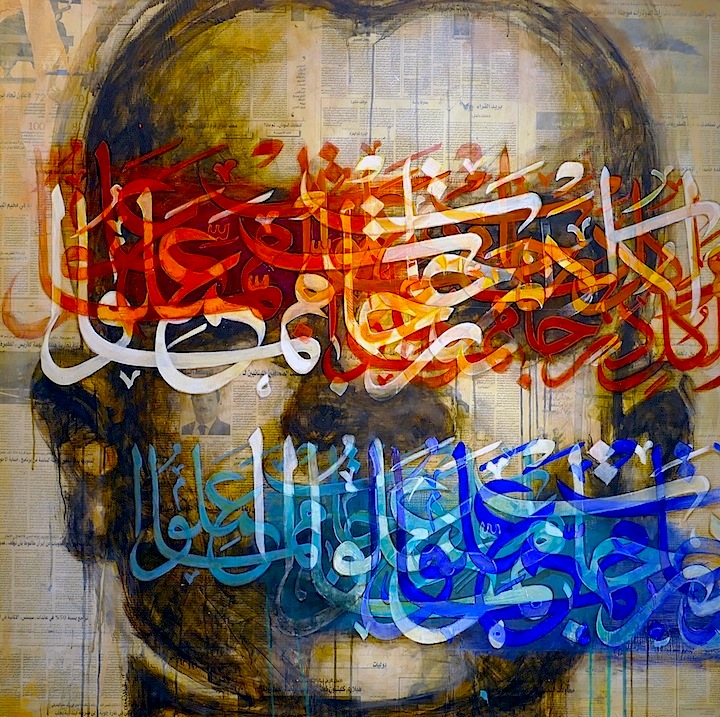 Continuing through October 3 at Chelsea's Azart Gallery is More than Words, co-curated by Melissa McCaig-Welles and Latifa Metheny. Presenting a range of artworks fusing text and images, the exhibit features a wonderfully eclectic mix of styles, sensibilities and cultures.  Here is a sampling of the works:
Brooklyn-based Canadian painter Tim Okamura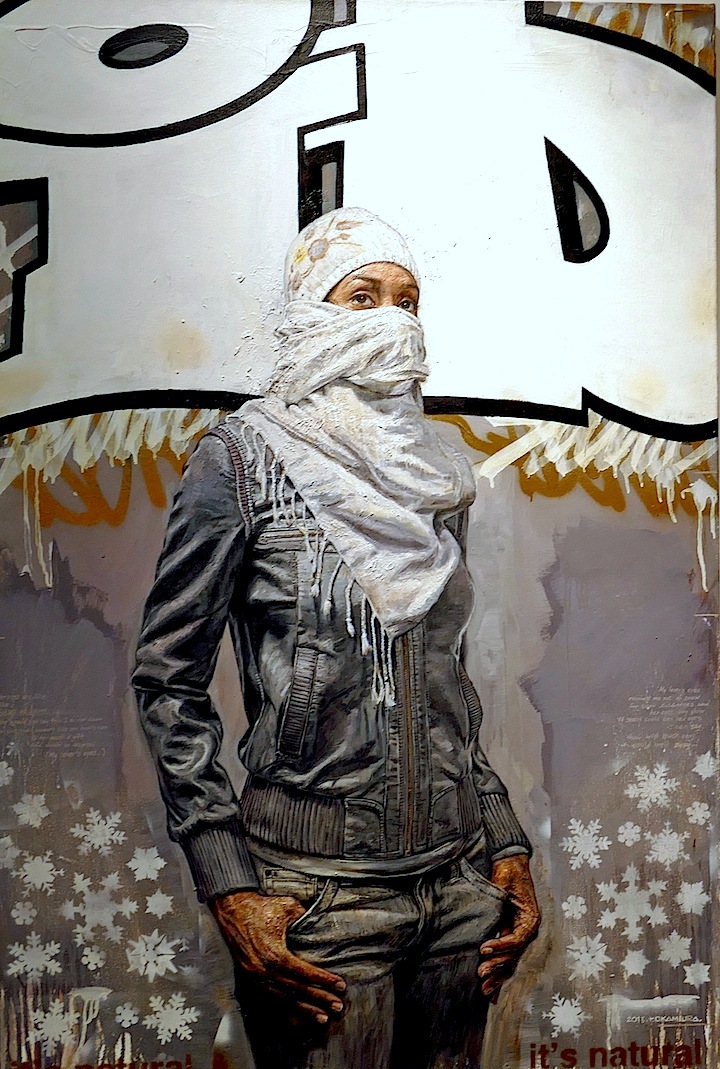 Brooklyn-based Moroccan artist Rocko, close-up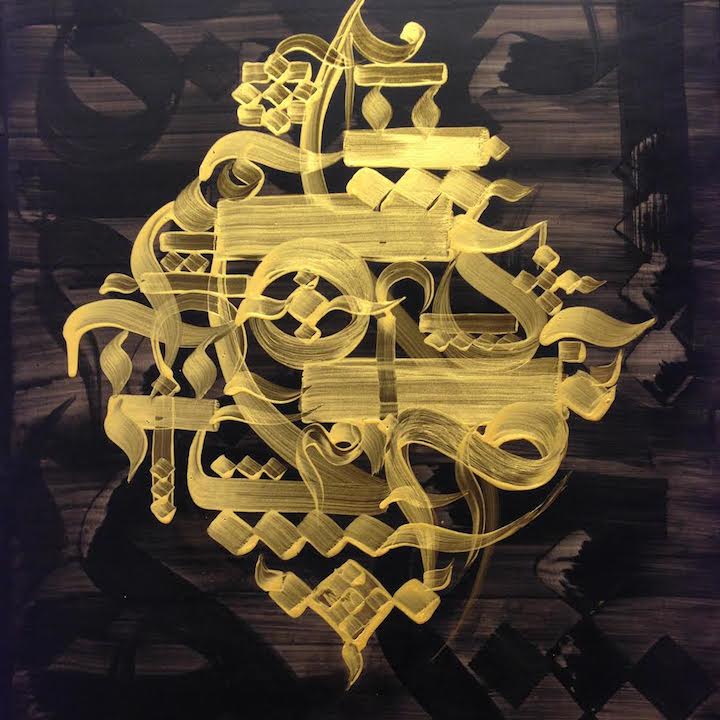 Queens native Greg Lamarche aka SP.ONE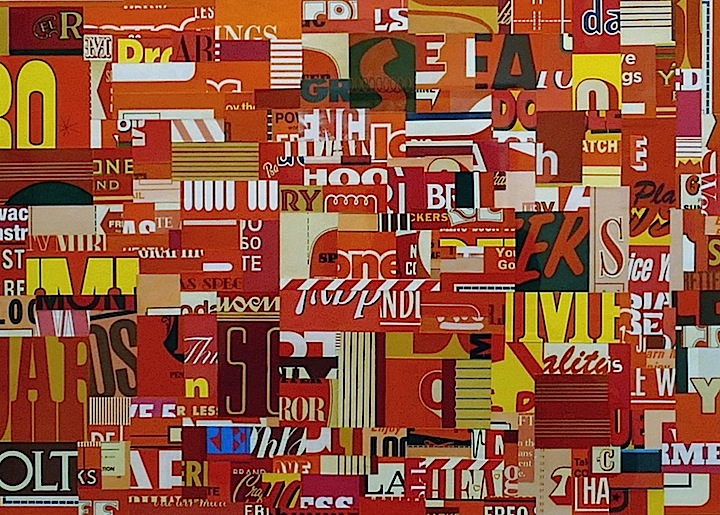 Vitry sur-Seine-based French artist C215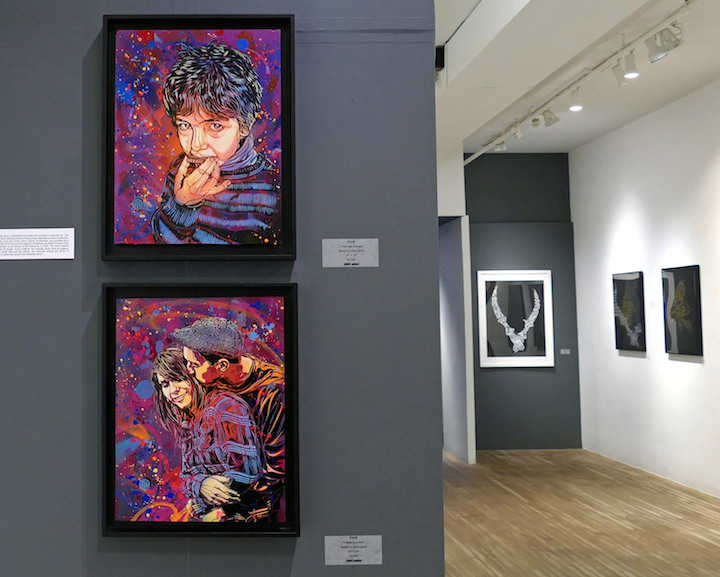 Azart Gallery is located at 617 West 27 Street in Chelsea and is open Tuesday through Saturday from 11 am to 6 pm.
Note: The first image, I Am Baghdad, is by New York-based Iraqi artist Ayad Alkadhi.
Photo credits: 1-3 & 5 Dani Reyes Mozeson; 4 Lois Stavsky