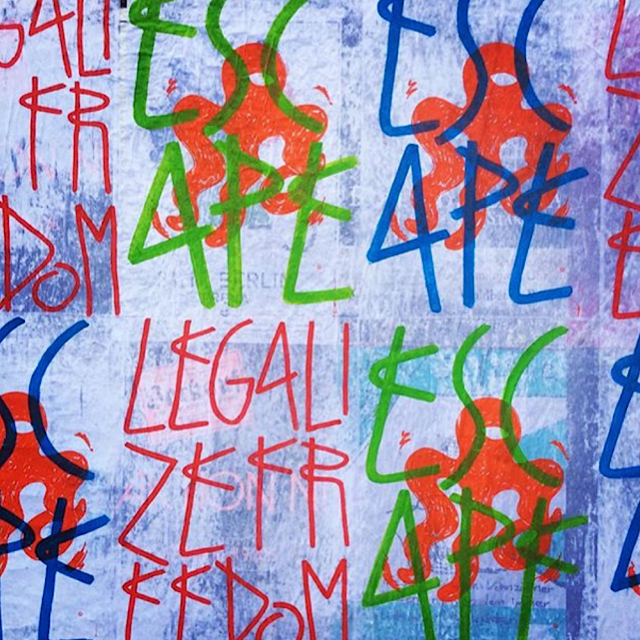 The noted French artist SP38 made his NYC debut this past week at the Quin Hotel on West 57th Street. Curated by DK Johnston, SP38's exhibit, Escape (Legalize Freedom), features the artist's iconic text-based works that continue to surface across the globe. While visiting the Quin Thursday evening, I had the opportunity to speak to the artist.
You are currently based in Berlin. What brought you there? And what prompted you to stay?
I first came to Berlin 20 years ago.  There was so much empty space at the time, and the city — after the German reunification —  was especially welcoming to artists. Before moving to Berlin, I had been living in artist squats in Paris.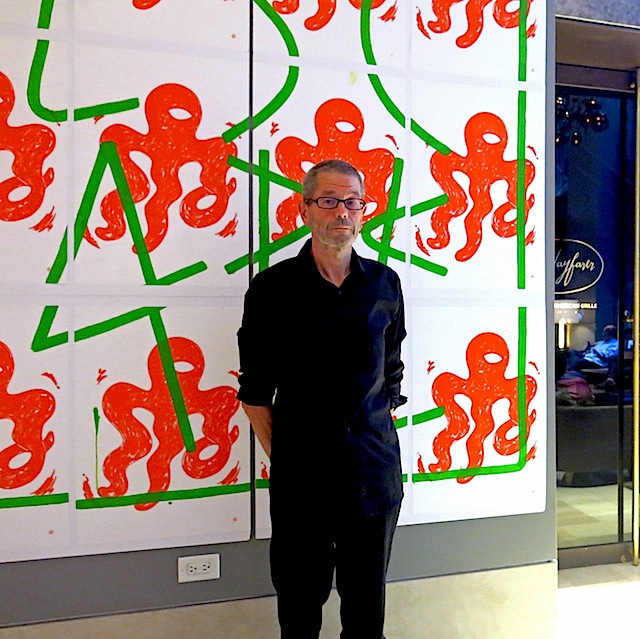 The streets are the principal canvas for your urban poetry. Why the streets?
It is the best way for me to get my message across to the world.  The streets allow me to reach so many people.
Among your statements that have surfaced in public spaces are: "ESCAPE," "OCCUPY,"  "SLAVES,"  "VIVE LA BOURGEOISIE," "NO PROPAGANDA,"  "NO MONEY NO ART" and "I DON'T WANT TO BE U'RE FRIEND ON FACEBOOK."  The name of this exhibit here at the Quin, in fact, is ESCAPE (Legalize Freedom). What is your intent in putting these messages out there?
I am interested in provoking a reaction. I want folks to think about what is happening. And I use humor and sarcasm because I also want to make them laugh.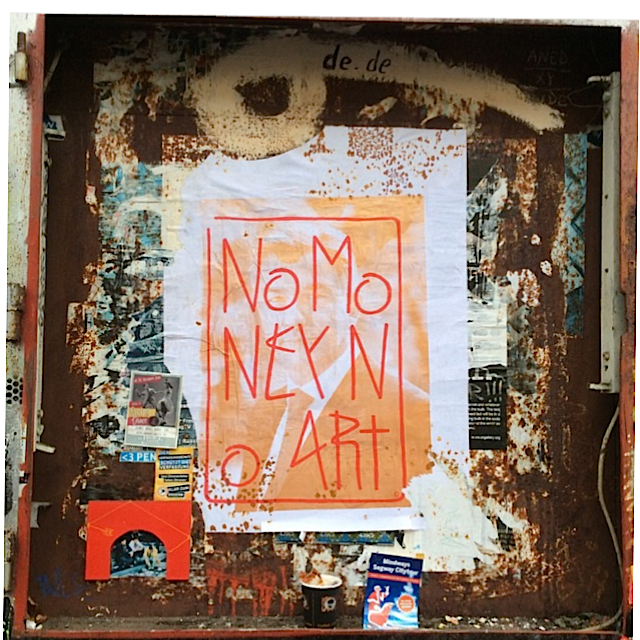 Have you any favorite surfaces?
I love old doors and new walls. I focus on how my message will work within its immediate environment, as well as its general surroundings.
Besides Berlin, where else have you gotten up? And how have folks responded to your work?
I've brought my urban poetry to Seoul, Ragoon, Montreal, Bristol, Santiago and the Philippines. The response has always been positive!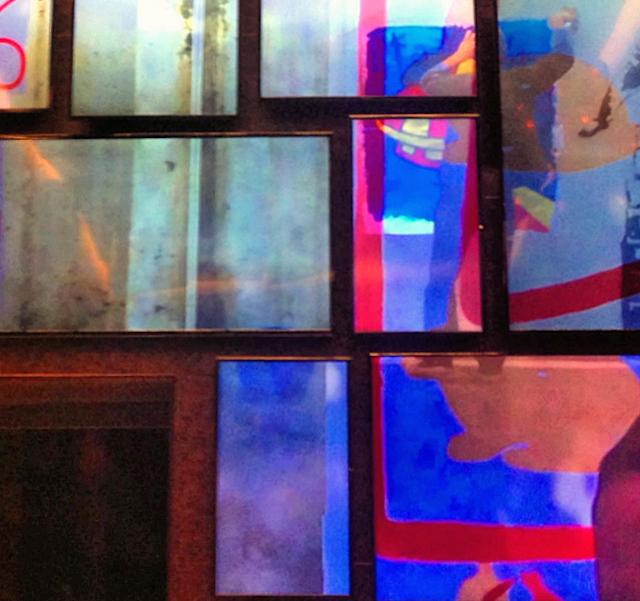 How has your work evolved since you first started sharing it on public spaces?
As I get older, it has become cleaner and more simple. I especially like writing on white paper.
What about NYC? What is your impression of our city?
I love it! It is a mix of everything cool!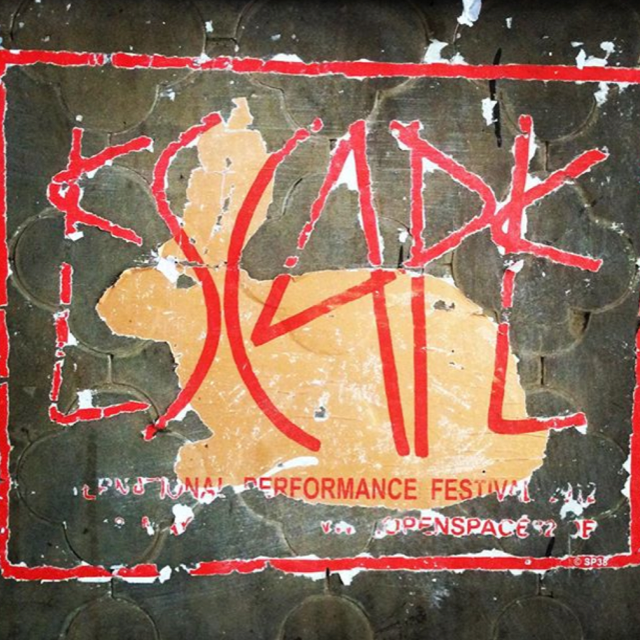 Escape (Legalize Freedom) remains on view at The Quin Hotel, 101 West 57th Street at Sixth Avenue.
Photo credits: 1, 3 and 5 via artist's Instagram; 2 and 4 (close-up from video wall) at the Quin by Lois Stavsky; interview by Lois Stavsky
Note: Images 3 & 5 on the streets of Berlin