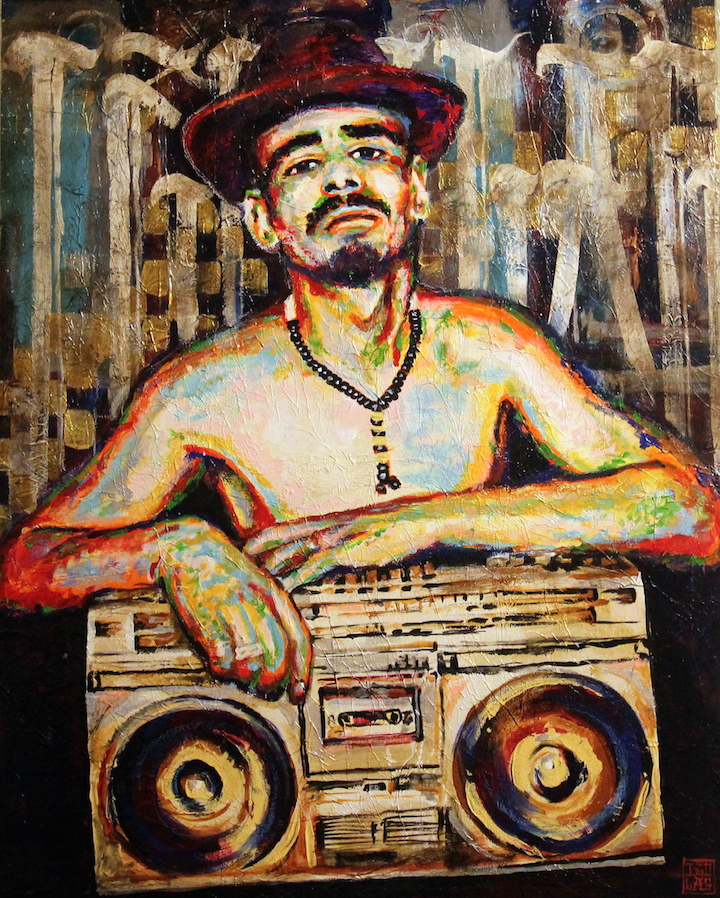 On view at BronxArtSpace is the brilliantly conceived and beautifully executed exhibit, Faces from the Block, featuring works by Brazilian artists Izolag and Ananda Nahu and Bronx-based photographer Ricky Flores. While visiting last week, we had the chance to speak to Ananda Nahu.
You and Izolag have so beautifully interpreted Ricky Flores's photos of the Bronx of the 80's. How did this collaboration come about?
Back in 2007, we discovered Ricky Flores's photos of the South Bronx — the photos he'd taken 20 years earlier — on his Flickr account.  They had affected us so deeply that we were inspired to bring these people to life on our streets in Brazil.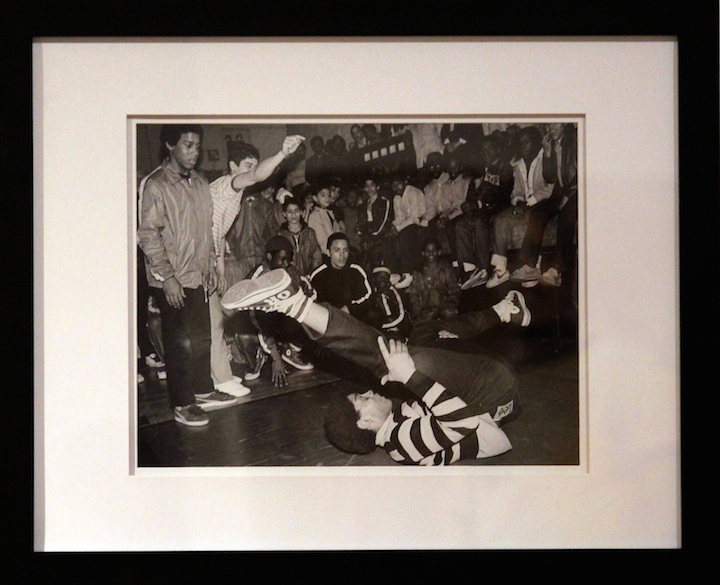 Why do you suppose you felt such a strong connection to these South Bronx residents?
Back in Brazil, we have enormous respect for the culture of the South Bronx.  We identify it with the birth of hip-hop that has enriched our lives so much and has greatly influenced our culture.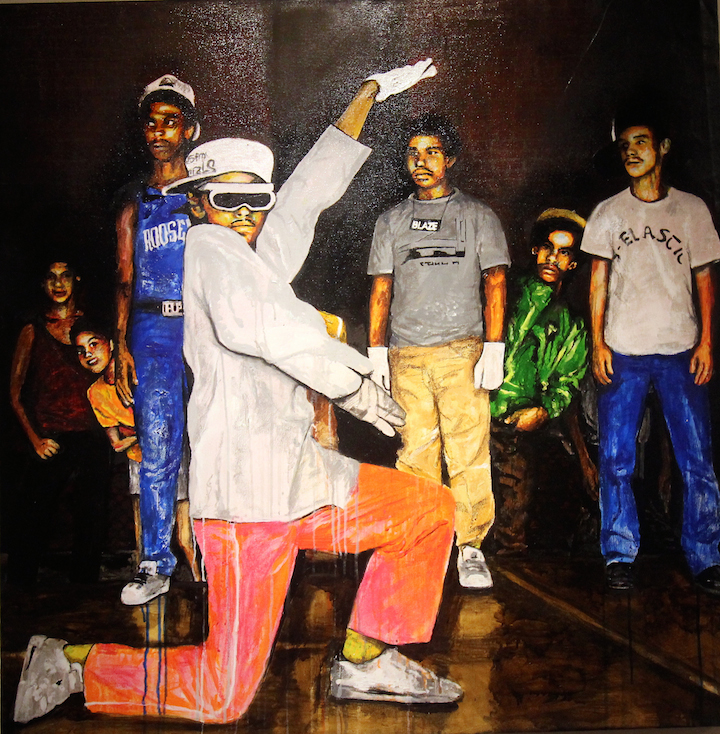 You visited last year and painted a mural over at the Point, and now you are back — not only to exhibit with Izolag and Ricky Flores — but to paint again on our streets. What is your personal impression of the South Bronx?
I love it. I love its energy and the wonderful cultural mix of the people who live here.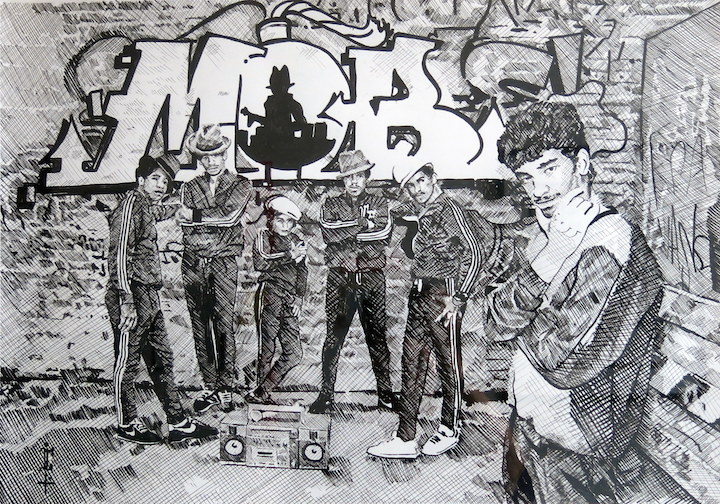 How have the folks here in the Bronx reacted to this exhibit?  As we are speaking, people of all ages are coming by to check it out.
The folks here seem to love it. Everyone has been so supportive and helpful, always wishing us well. It was quite a thrill to meet at our opening some of the actual people whom Ricky Flores had photographed over 20 years ago!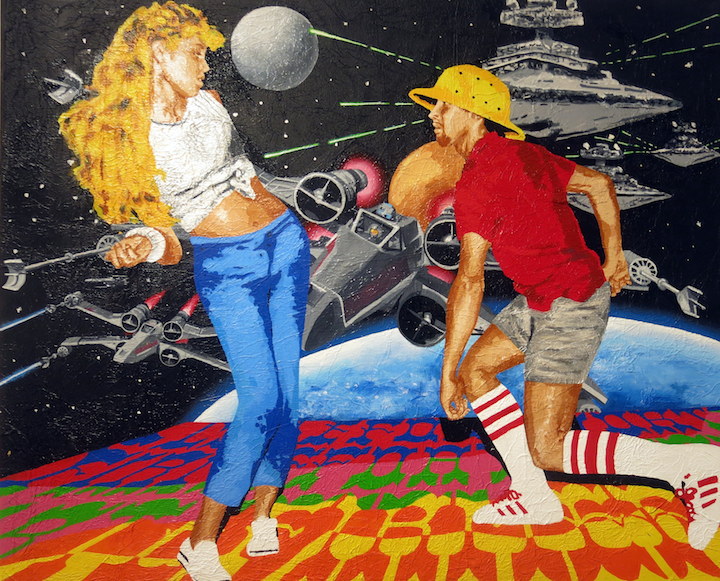 And what about Ricky Flores? How has he responded to this project?
He is delighted to have so deeply inspired us. It's been a wonderful partnership.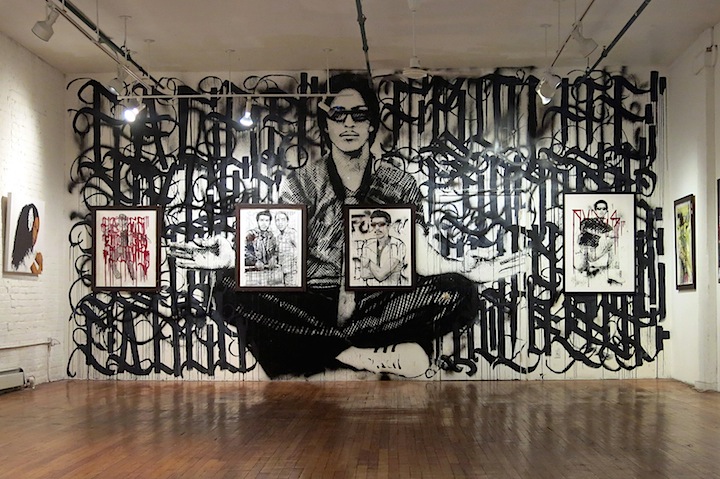 What's next? What happens to this project when it leaves the Bronx?
It will travel next to Los Angeles and then to São Paulo.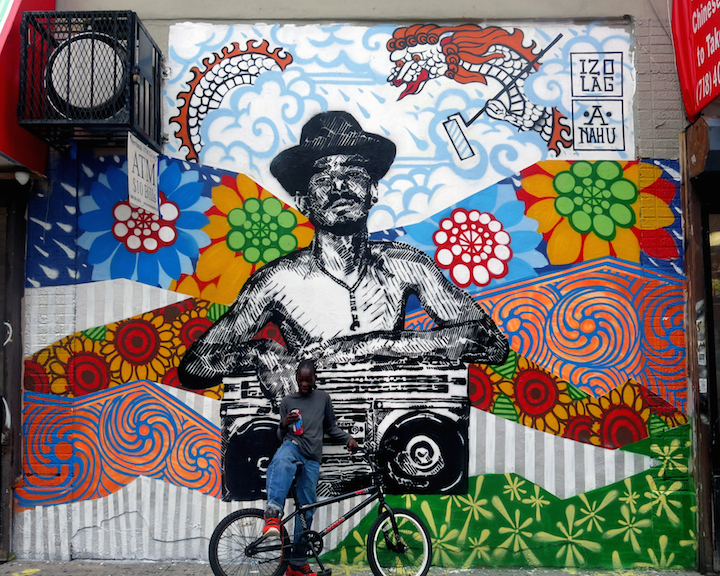 That sounds great, and we are so glad you are bringing a taste of your culture to us here in NYC.
Note: Follow StreetArtNYC on Instagram and Facebook for images of murals — sponsored by Casita Maria — that Izolag and Ananda are painting this week with youth in the South Bronx.
Photos: 1, 4 and 6. Izolag by Lois Stavsky; 2. Ricky Flores by Tara Murray; 3. Ananda Nahu by Tara Murray;  5. Ananda Nahu by Lois Stavsky & 7. Ananda Nahu and Izolag by Lois Stavsky