This past Sunday, the 5Pointz family continued its transformation of August Martin HS with some of the finest international, national and local artists adding their talents and visions to the extraordinary indoor gallery the school has become. Here's a small sampling of more of the works that now grace the hallways and doors of the Jamaica, Queens high school:
El Niño de las Pinturas in from Spain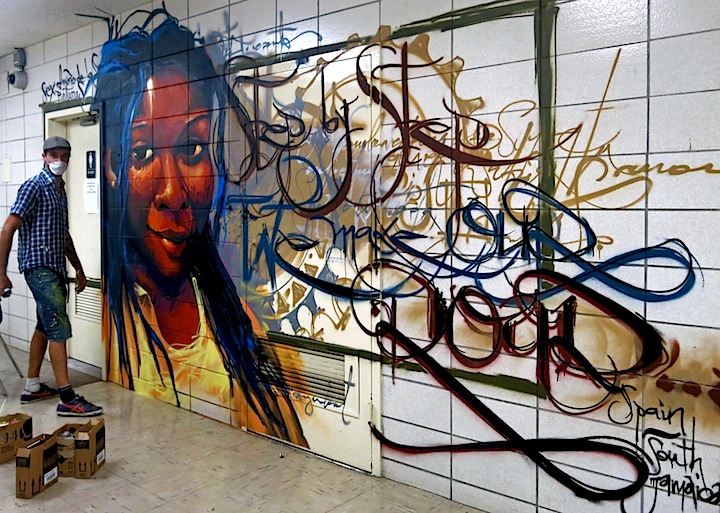 NYC-based Ben Angotti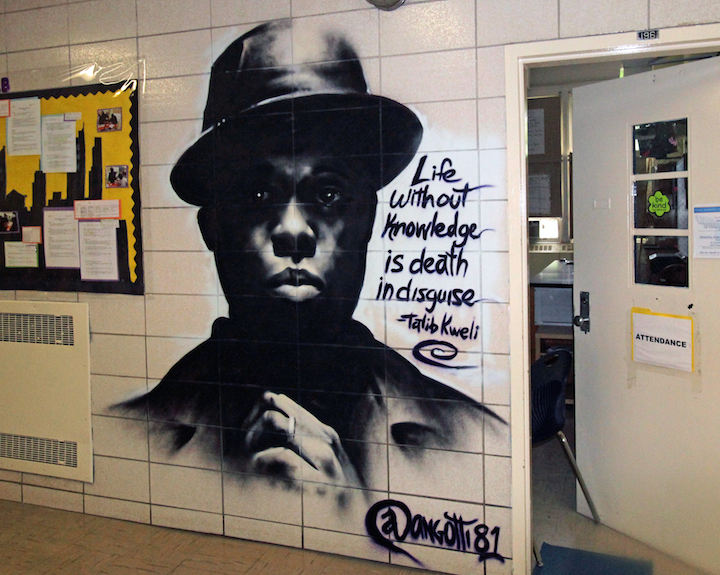 Queens-based Nicholai Khan with August Martin student Justin Price (interviewed by Street Art NYC) and project co-curator Marie Cecile Flaegul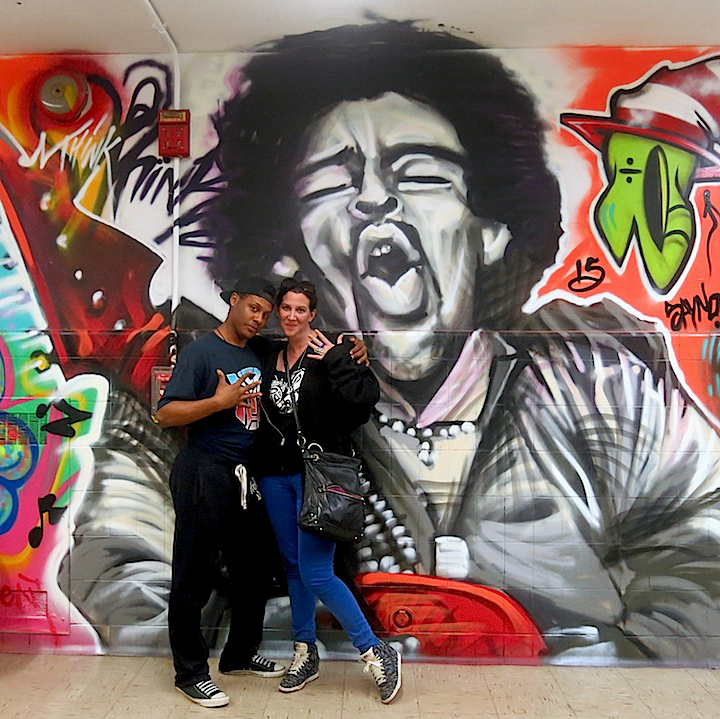 Trace, New Wave Crew at work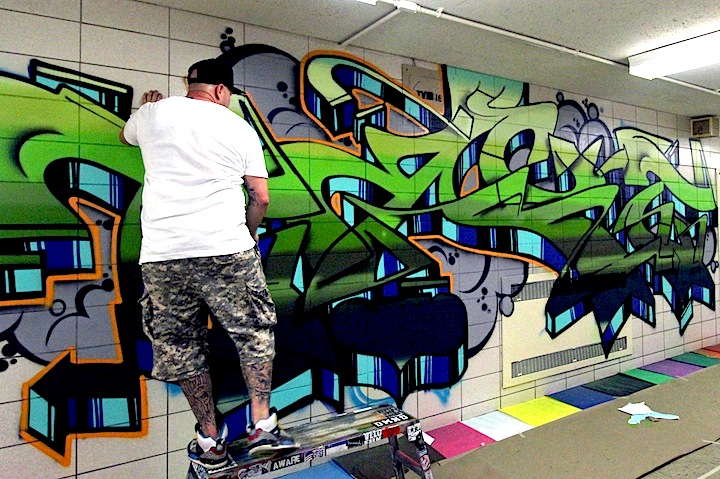 Skio in from Paris and Brooklyn-based Elle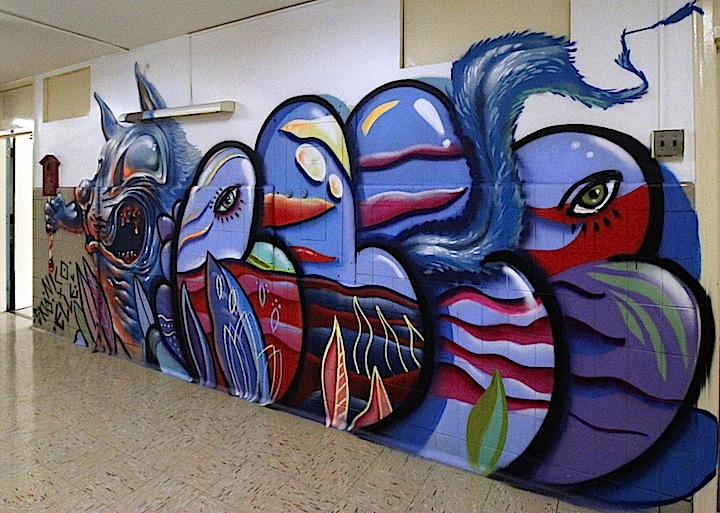 Bronx-native Andre Trenier at work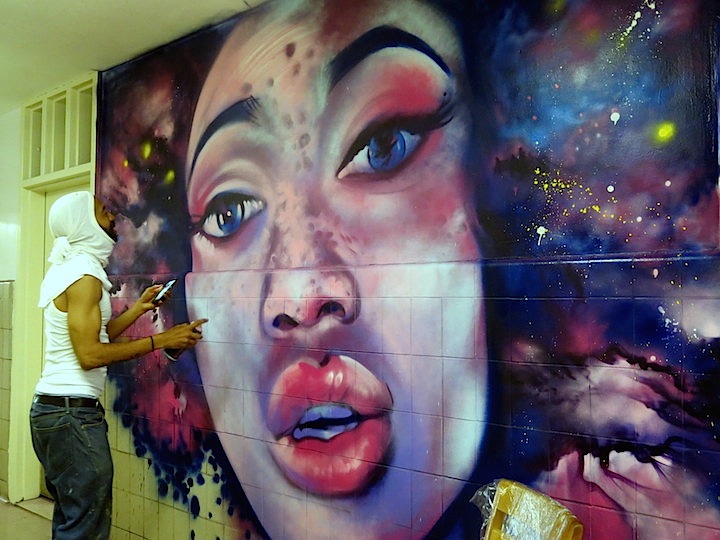 NYC's ZaOne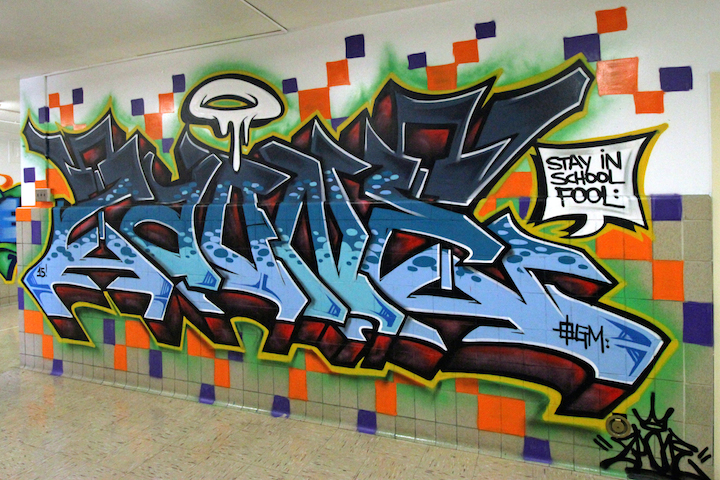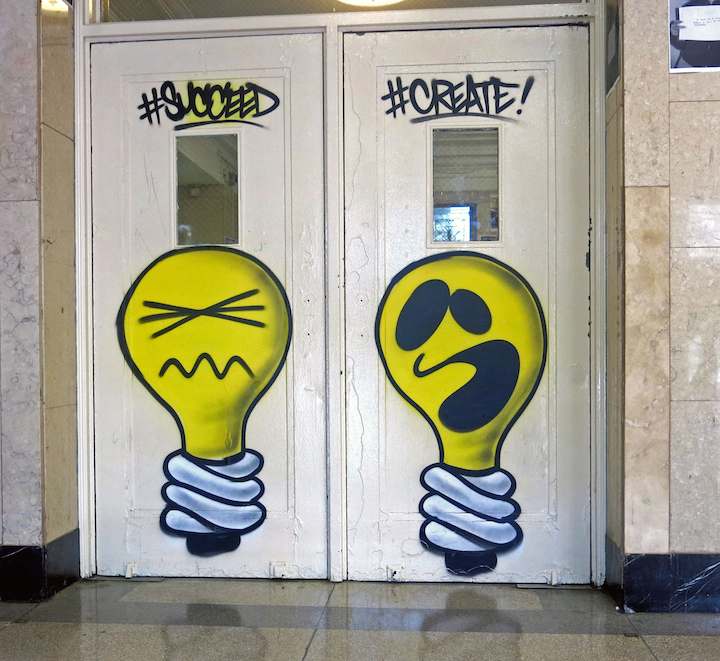 Note: The school will be open to the public on Thursday, June 11, from 4-8pm.
Keep posted to the StreetArtNYC Facebook page for many more images of the amazing artworks.
Photo credits: 1, 3, 6 & 8 Lois Stavsky; 2, 4, 5 & 7 Tara Murray