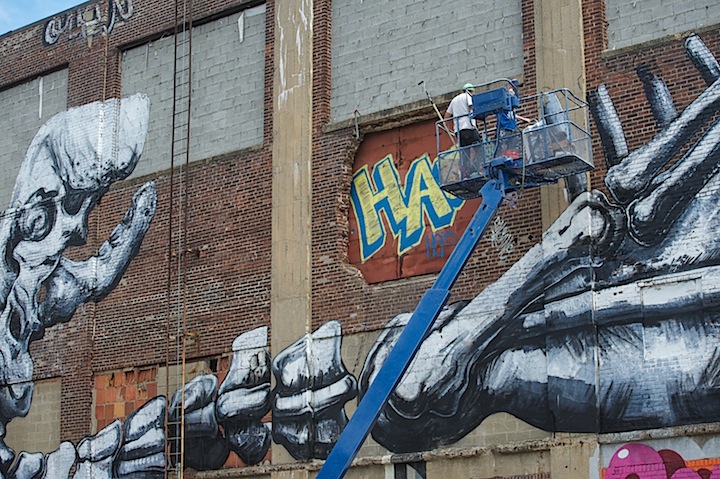 The extraordinarily gifted Belgian artist Roa has recently shared his talents and passion for the animal kingdom with us outdoors in Jersey City and indoors at the Jonathan LeVine Gallery. The following images were captured this past Saturday near the entrance to the Holland Tunnel, not far from Mana Contemporary where Roa created his works for Metazoa, currently on exhibit at Jonathan LeVine:

Close-up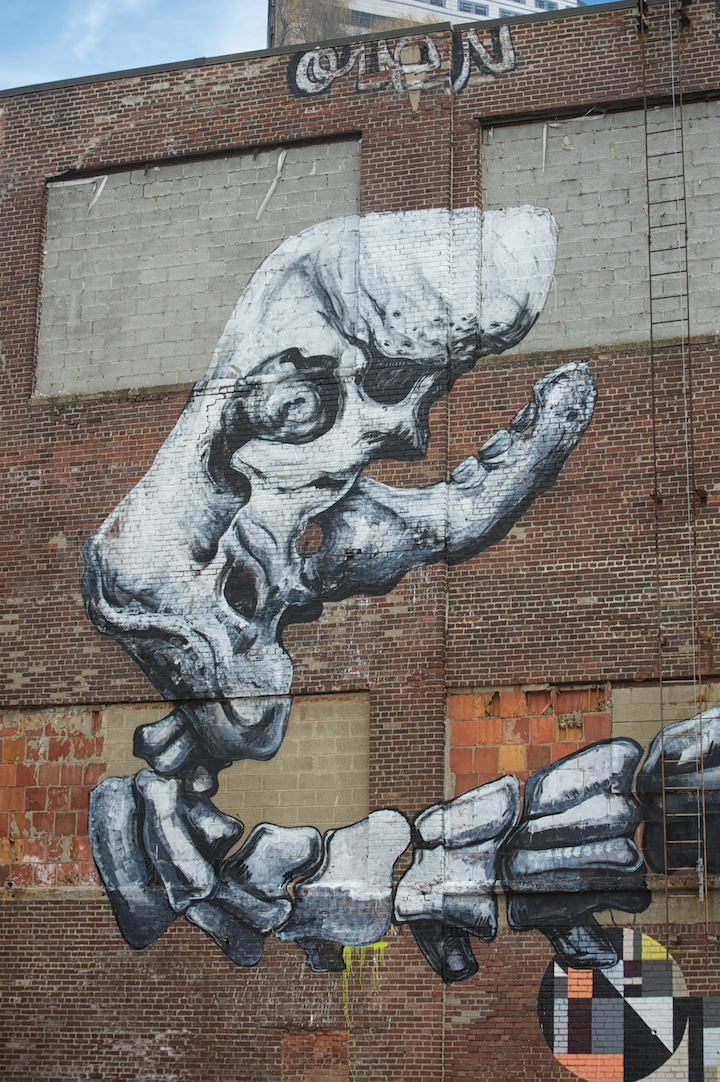 Close-up with Roa at work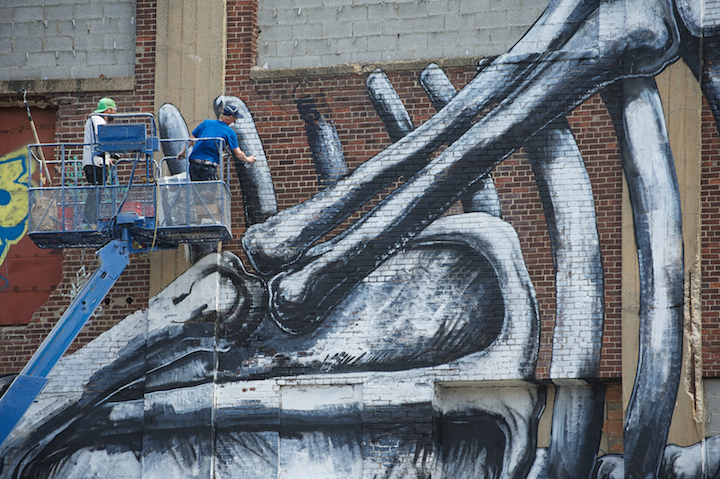 The mural, full view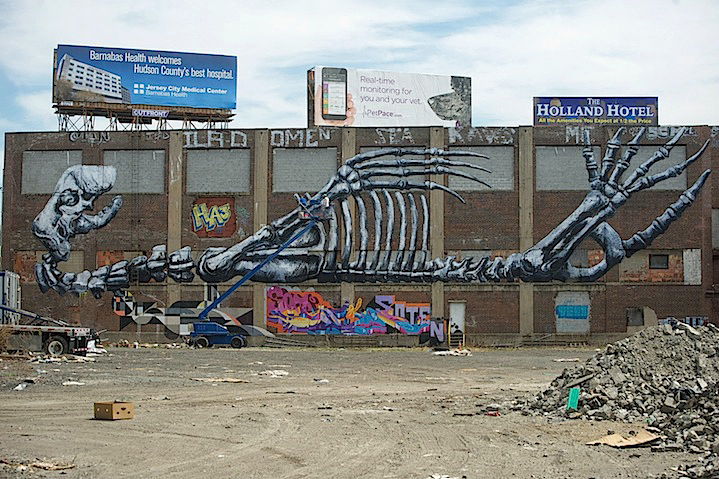 And here is a sampling of ROA's interactive works at Jonathan LeVine, largely created on found, salvaged materials:
Sturnus Vulgaris, mixed-media
Composition II: Lutrinate, Salmonidae, Anguilliformes, mixed media
Sturnus Vulgaris, mixed media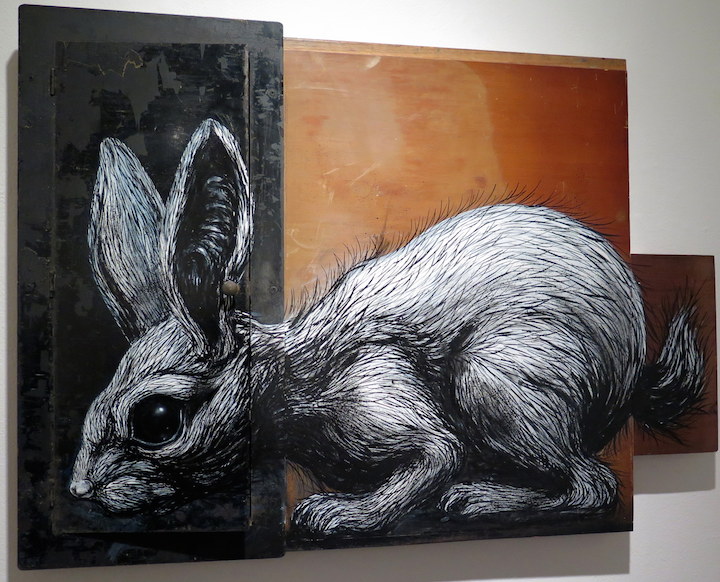 NY Canidae, mixed media, rear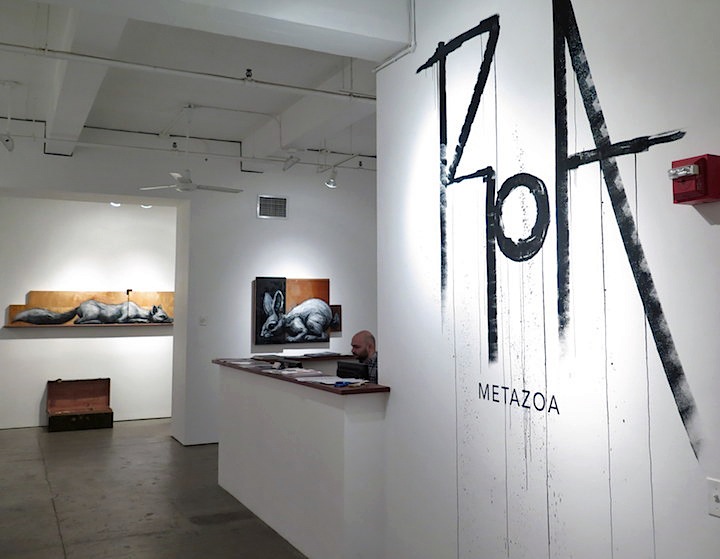 Metazoa continues through May 2 at Jonathan LeVine at the gallery's 529 West 20th Street space.
Note: For a wonderfully interactive view of several pieces check out this post on Colosaal. 
Photos of Roa in Jersey City by bytegirl; of Roa's works at Jonathan LeVine, Dani Reyes Mozeson