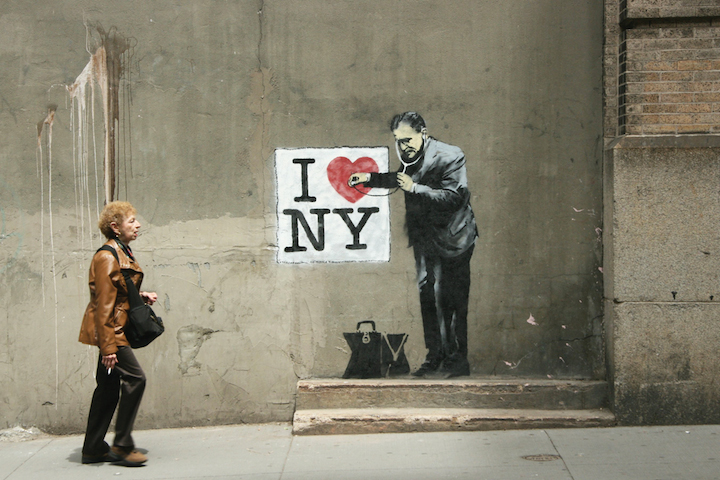 The following guest post is by Houda Lazrak, a graduate student in Museum Studies at New York University.
Last October, the British stencil artist Banksy paid an unexpected visit to New York City. And fervently chronicling the elusive artist's daily workings — during his month-long residency —  was writer and photographer Ray Mock. The founder of Carnage NYC, Mock presents — in Banksy in New York — a comprehensive and insightful account of the month that captivated us street art aficionados, along with so many other New Yorkers.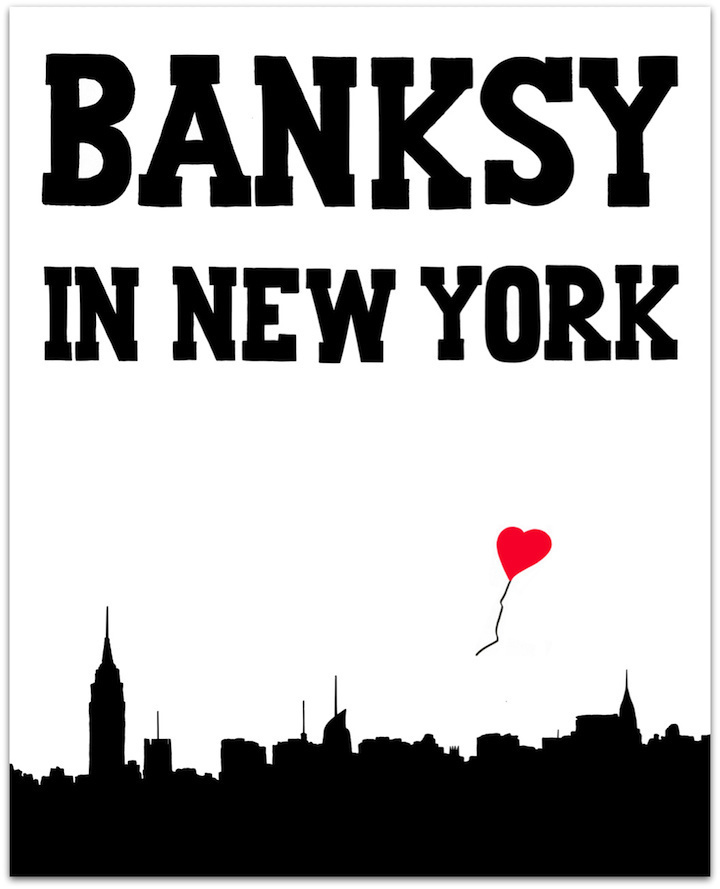 For each of Banksy's pieces, Mock offers a short narrative, providing insights into the various sites and neighborhoods, as well as into the artworks and the reactions they elicited. Each account is complemented with a range of photographs — from selected close-ups to shots of strangers' poses with the pieces.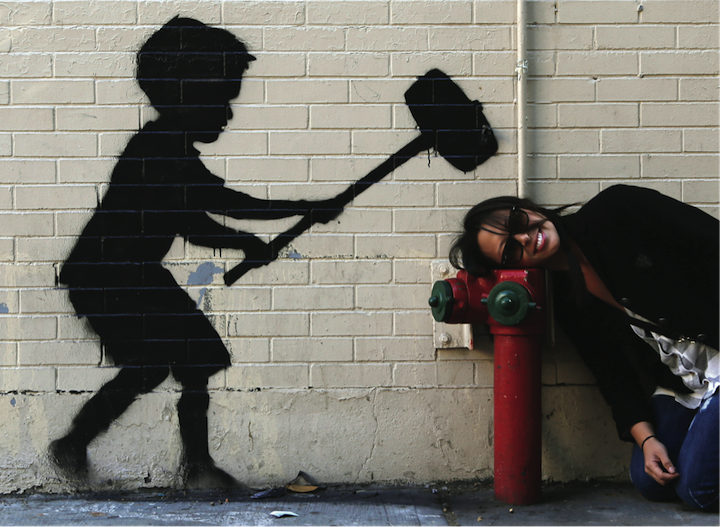 In addition to chronicling the pieces that surface throughout the month, Mock shares first-hand insider anecdotes.  We follow him on his adventurous rides to the designated locations and we meet some of the others out there  — who, too, are obsessed with locating and photographing every Banksy piece that appears. Mock also offers us intriguing background information. He recounts, for example, how a half-joke by a local resident to charge for photographs of the East New York beaver stencil resulted in a price tag of $20 for each photograph shot that day.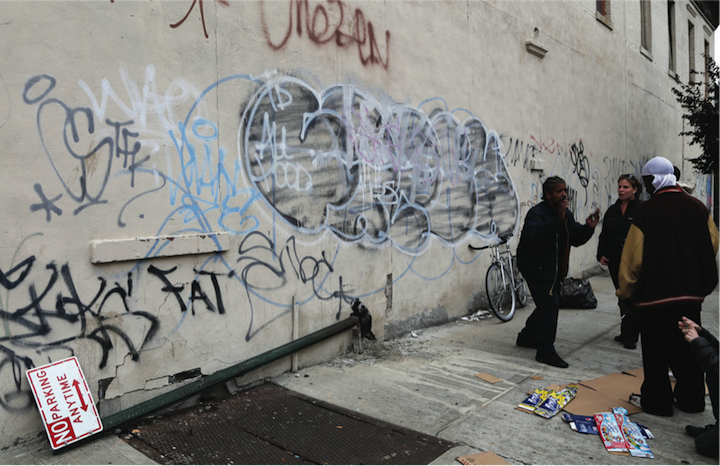 As Banksy's pieces — particularly those that are politically-motivated — are contingent on location, the local viewers' reactions and interpretations are part of the process. Banksy's piece, Ghetto 4 Life, in the Melrose section of the Bronx, for example, did not go over well with Bronx Borough President Ruben Diaz, who had loved Banksy's previous Ronald McDonald installation.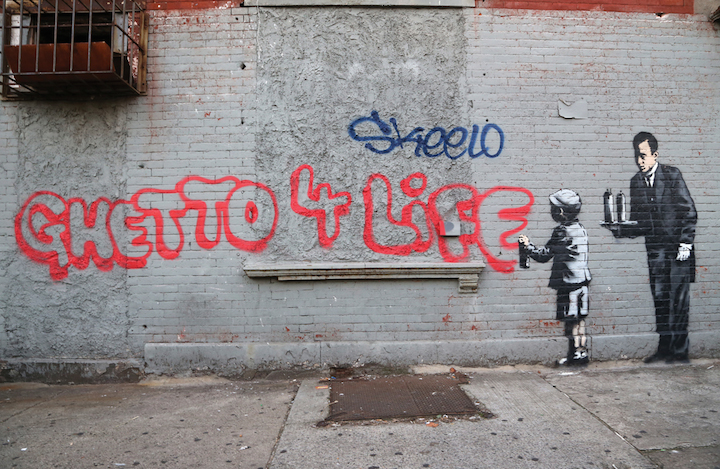 Despite all the attention Banksy's residency received in the media, Mock provides us with something that was lacking — an overarching personal account of Banksy's legacy on this city's urban and social landscape. We speculate, along with Mock, on Banksy's possible intentions and we embrace the artist's uncensored creative expression.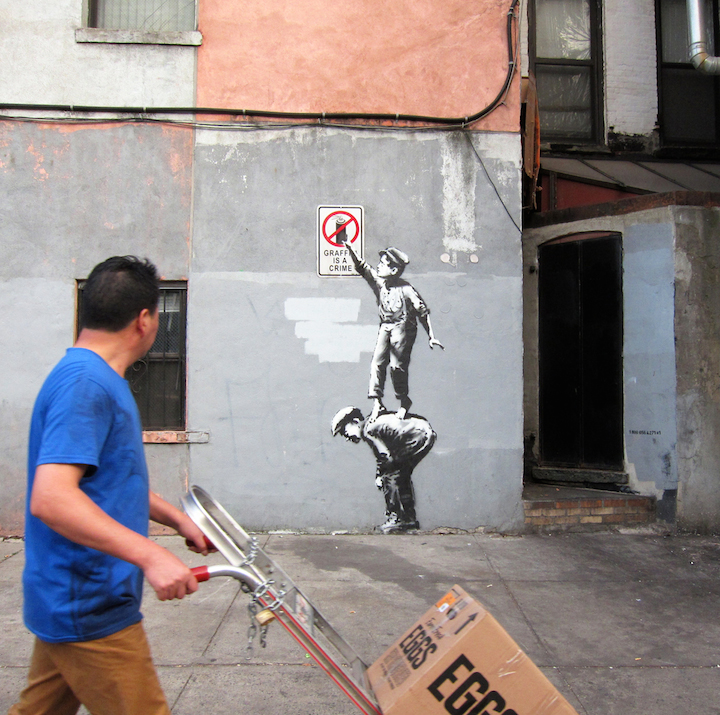 In addition to the limited edition of the book — with a screen printed cover —  which can now be purchased via Ray's site, a new hardcover edition will be available for pre-order on his site starting on November 3. It will also be in bookstores by Thanksgiving.
All photos by Ray Mock