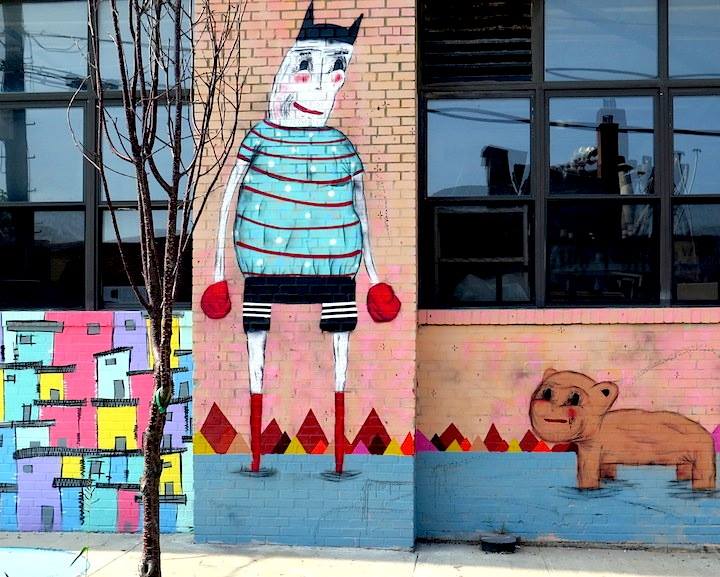 A motley crew of  characters, conceived by Argentine American artist Ramiro Davaro, can be found not only on the streets of Brooklyn, but — for the next few days — his Manimal Friends remains on exhibit at Williamsburg's Cotton Candy Machine. Here are some more of his characters that have surfaced on the streets:
For Juicy Art Fest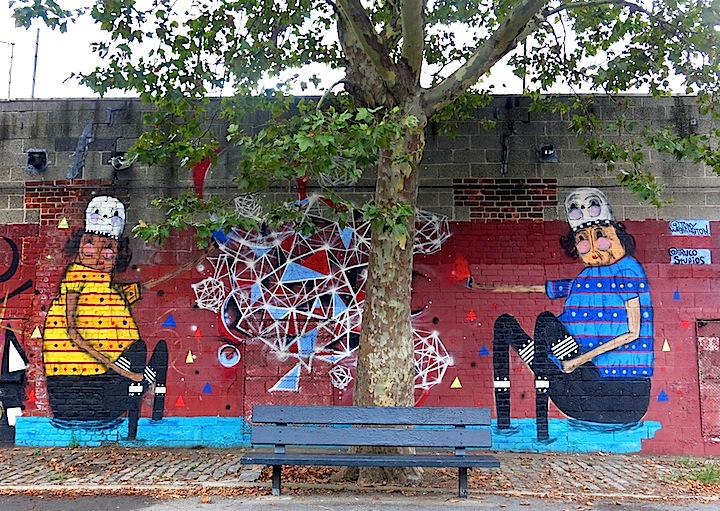 On Scholes and Waterbury, 2013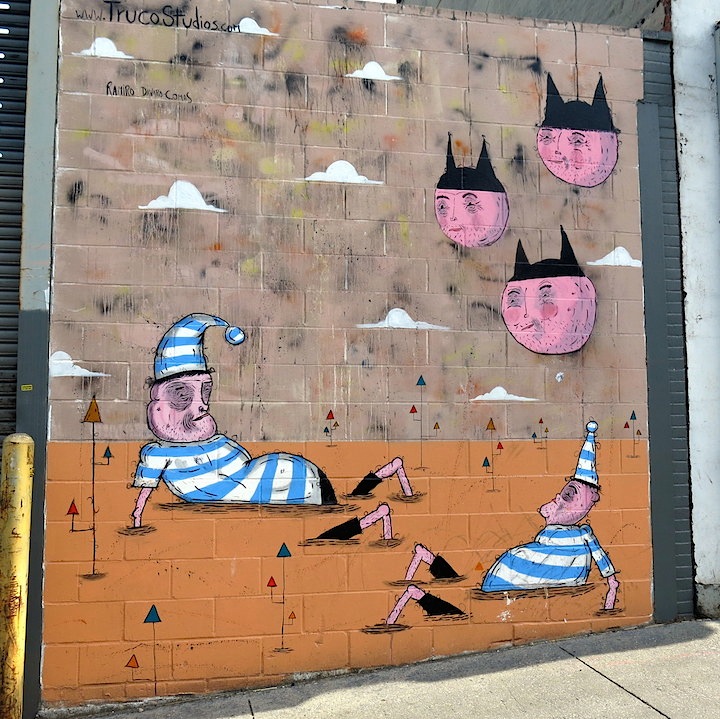 Close-up, on Waterbury and Meserole, 2014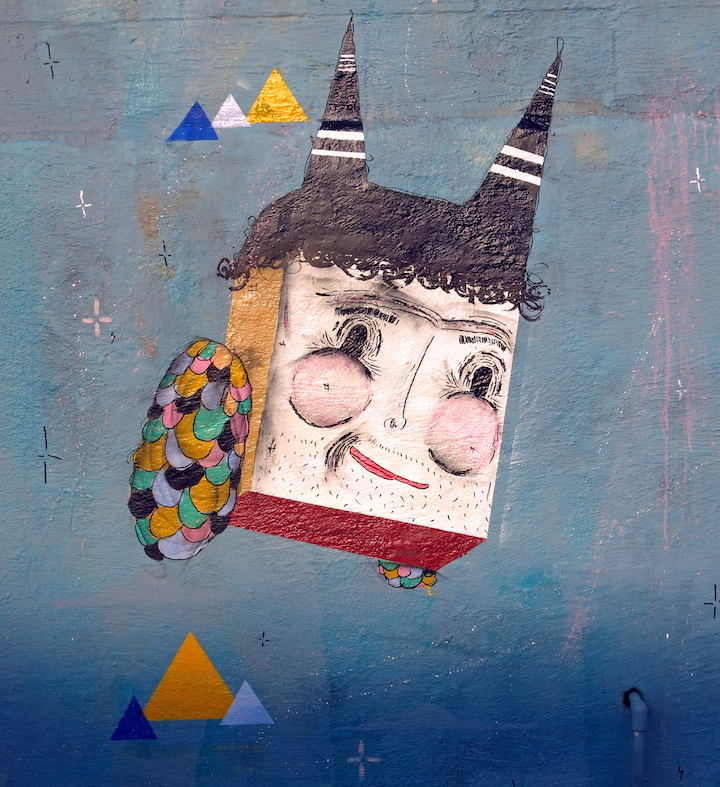 Outside the Cotton Candy Machine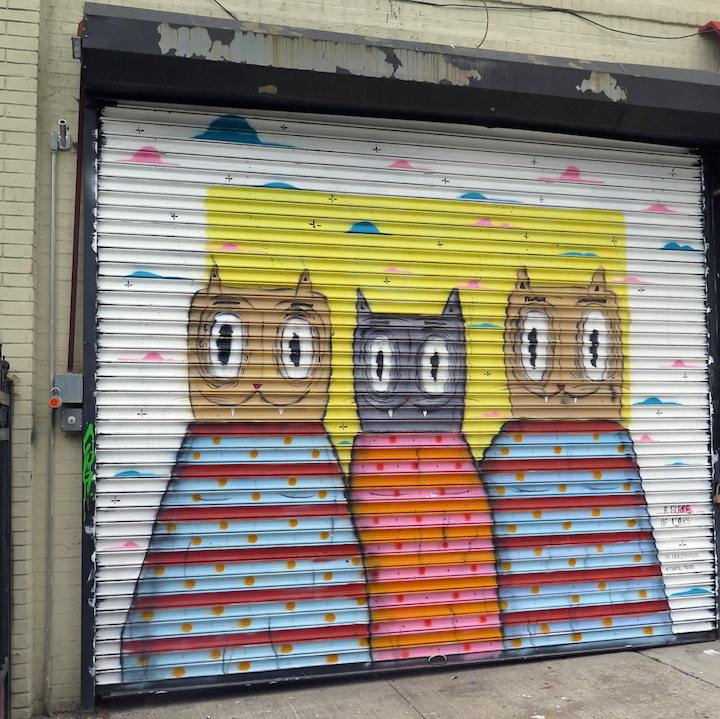 And inside the Cotton Candy Machine — one of many, Pen and Ink, Acrylic Paint on Paper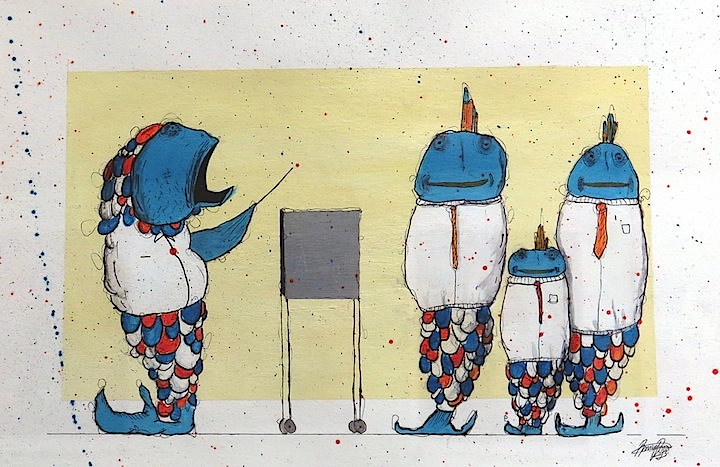 Also on sale at the Cotton Candy Machine are signed copies of Ramiro's colorfully illustrated new book Manimal Friends. Located at 235 South 1st Street (between Roebling and Havemeyer), Cotton Candy Machine is open Tuesday through Sunday from noon to 8pm.
Photos 1, 3, 5 and 6 by Dani Reyes Mozeson; 2 and 4 by Lois Stavsky