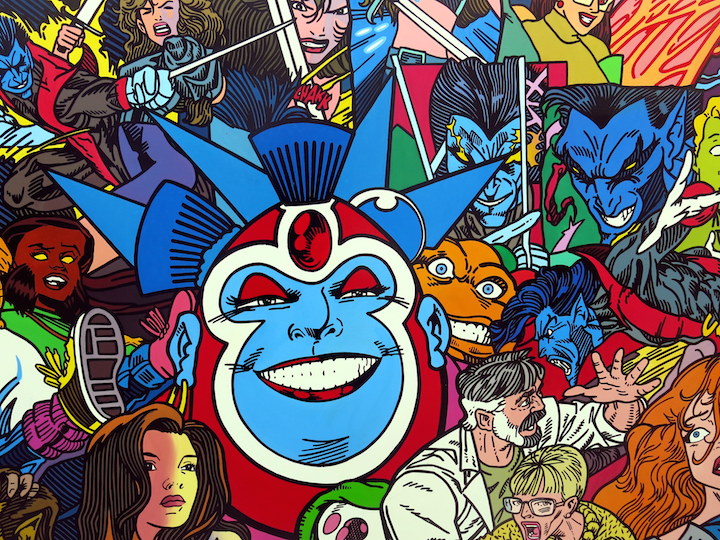 "Works of art in public spaces can have a highly beneficial effect upon the environment – beautifying it, sparking debate, and nurturing public interest in visual art," concluded Reykjavik's Executive City Council in a recently released report. Among those artists selected to add style and intrigue to apartment building walls of Iceland's capital is the celebrated Icelandic pop artist Erró. As there has always been somewhat of a crossover between street art and comic art, the choice seems perfect. And here at Mana Contemporary in Jersey City, a short ride from downtown Manhattan, an exhibit of the celebrated artist's works, presented by Galerie Ernst Hilger, opens tomorrow.
Here is another close-up from Erró's bold, comic-inspired work, Excalibur Saga, on display: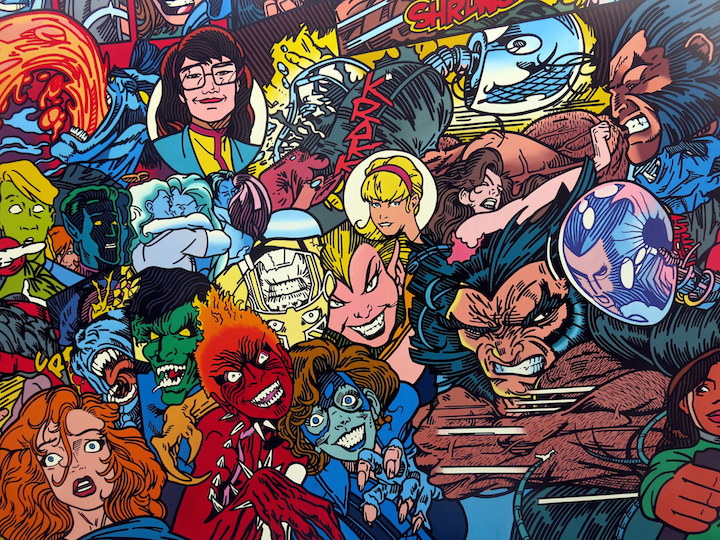 And his Official Portrait of Sigmund Freud is one of many psychologically intriguing and provocative works also on exhibit: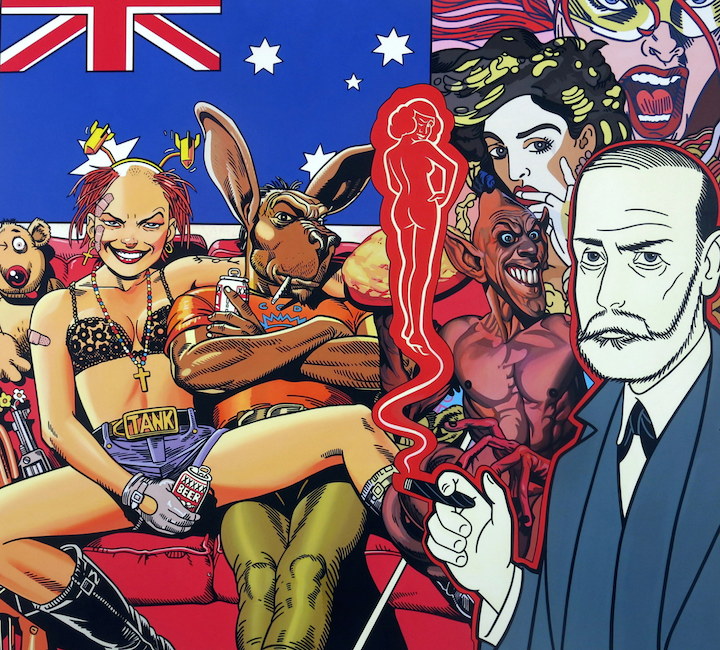 Mana Contemporary is providing free shuttle service to us New Yorkers to and from tomorrow's 1pm opening. Buses depart every half hour starting at 12:30pm from Milk Studios at 450 West 15th Street.
Photos of artworks by Lois Stavsky