The following guest post is by Houda Lazrak, a graduate student in Museum Studies at New York University.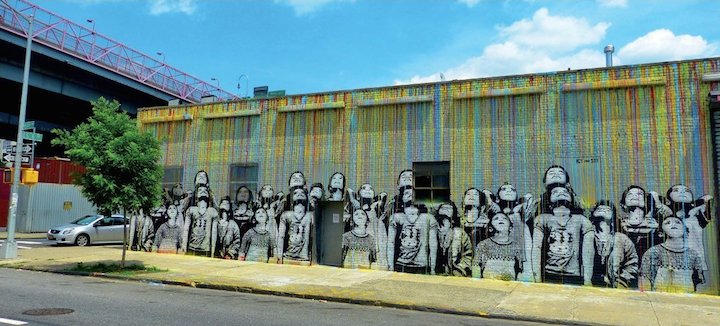 As street art continues to gain legitimacy as a contemporary art movement throughout the world, New York City remains its cradle of birth and continues to attract artists from around the globe.  Gingko Press's recently published Outdoor Gallery — New York City by author and photographer Yoav Litvin bears witness to the unmediated and diverse creative expression of New York City's street art.  Thought provoking, comprehensive and aesthetically pleasing,  Outdoor Gallery presents hundreds of street art photographs, accompanied by interviews, featuring more than forty artists.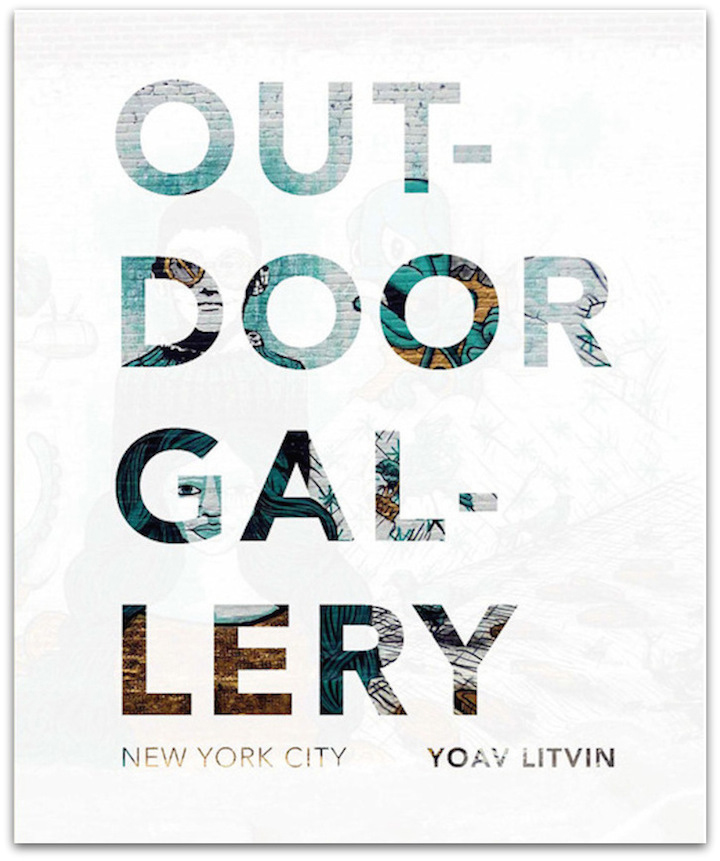 For two years Yoav immersed himself in the world of street artists, learning their visual language, engaging in their community and observing their habitus. Outdoor Gallery justly frames street art as a platform for disrupting society's notion of the use of public space.  As the author states, street art is "a creative and non-violent form of rebellion."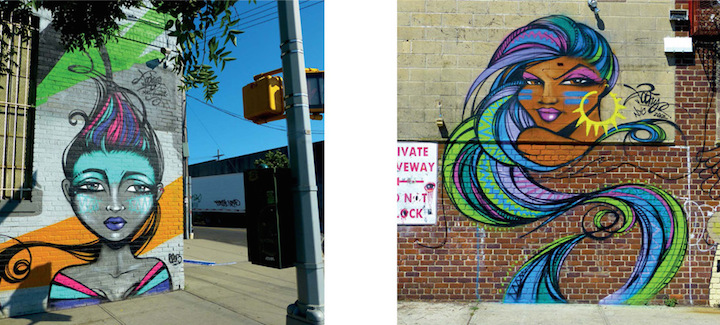 The author provides us with a rare opportunity to view the artists' actual process.  Yoav photographs artist Adam Dare's steps as he installs his signature bunny paste-up on scaffolding in the dark of the night.  Jilly Ballistic, known for subway site-specific images, also agrees to guide us through a 9-step process of pasting an image of a city officer in the Astor Place metro station.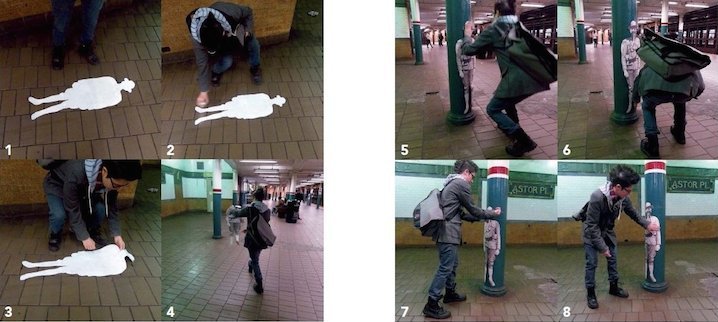 Although most of the photographs are taken soon after the images have surfaced, Yoav eloquently emphasizes the ephemeral nature of the art form in his opening commentary and throughout the interviews he conducted.  He also reminds us that street art is continuously at the mercy of many factors, such as neighborhood gentrification, weather conditions, vandalism and police intervention.   Photography serves as an ally in keeping the art works alive after they have faded or disappeared.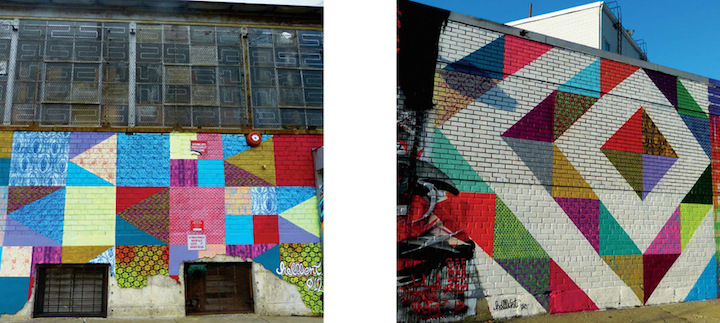 The book's narrative also acknowledges and insists on the diversity of mediums, surfaces and messages embedded in the art pieces.  The interviews inform us of the range of intention behind the pieces.  For some artists, such as gilf!, Enzo & Nio, and Icy & Sot, political commentary is the rationale behind their work.  Alice Mizrachi, on the other hand, uses her large-scale murals to encourage community engagement. Finally, street art serves as a creative outlet and as a form of self-expression. Shiro describes her signature character as her "alternative self, reflecting [her] experiences and emotions as [she] goes through life."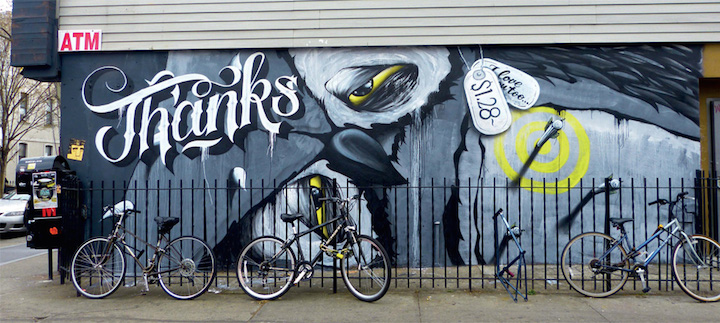 This book provides remarkable insight into the motivations and the creative process of dozens of street artists whose works have surfaced in NYC. More than shedding light on the extraordinary talent of these artists, Outdoor Gallery inspires readers to discover for themselves the treasure trove of outdoor art New York City has to offer.
Outdoor Gallery — New York City can be ordered online at Amazon and is available from retailers worldwide including Low Brow Artique and Zakka in Brooklyn and Strand Books, the MoMA and Guggenheim Museum shops in Manhattan.
Images © Yoav Litvin 1. Icy & Sot in Williamsburg, Brooklyn; 2. Toofly in Bushwick, Brooklyn and in Astoria, Queens; 3. Jilly Ballistic process in underground metro; 4. Hellbent in Astoria, Queens & 5. Never Satisfied in Williamsburg, Brooklyn