The following guest post is by Rachel Fawn Alban, a NYC-based photographer, arts educator and regular contributor to untapped cities.
Swoon's highly anticipated installation is now on exhibit at the Brooklyn Museum, and it is a masterpiece.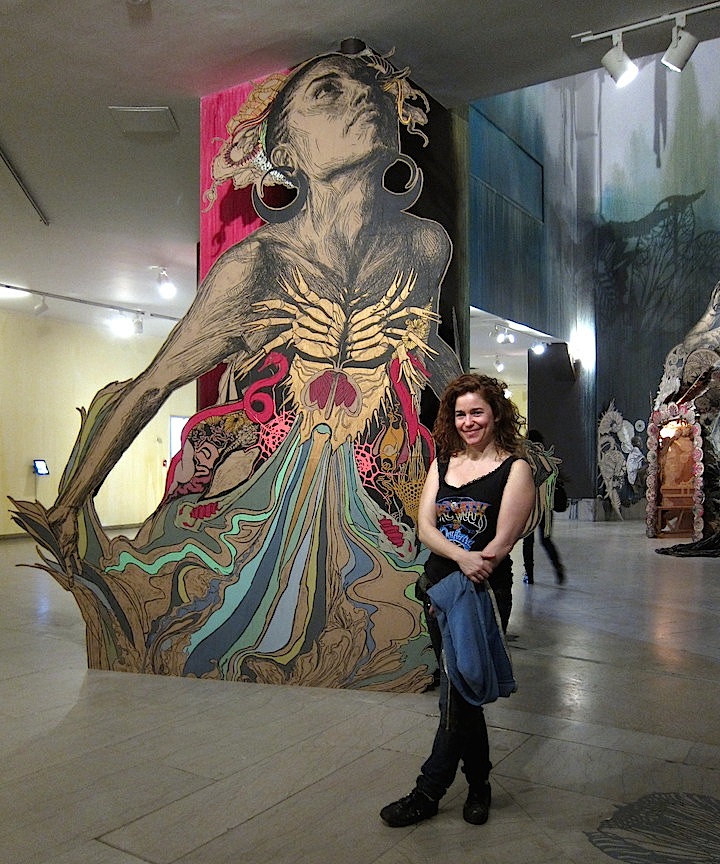 Featuring a 60-foot tree with a trunk made from material colored with instant coffee, paint and fabric dye, Submerged Motherlands is at once beautiful and provocative.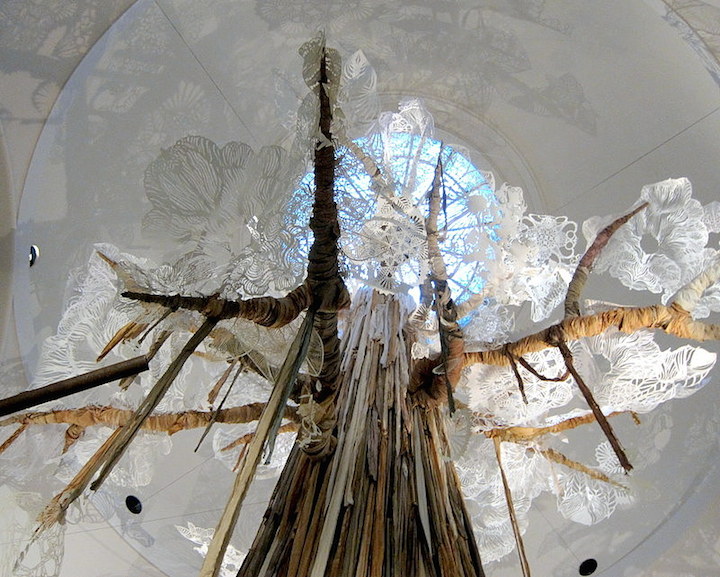 At the tree's base, a constructed environment has been assembled from sculpted boats and raft — and a gazebo with wasp nest and honeycomb detailing. Delicate paper cutouts, along with Swoon's signature prints and drawings, are interspersed throughout the installation.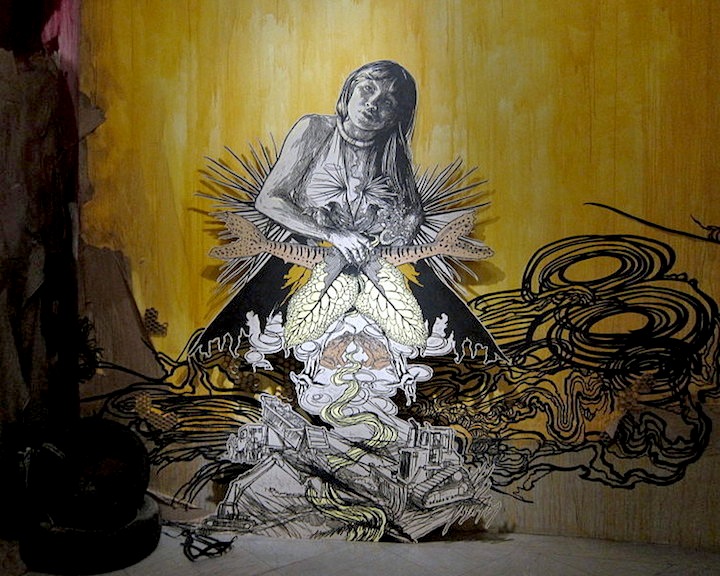 The prints include a few familiar characters from the artist's lexicon, as well as some new ones.  Among the most striking images are those which enhance the theme of motherlands: Swoon's friend and her new baby and portraits of her mother's life cycle.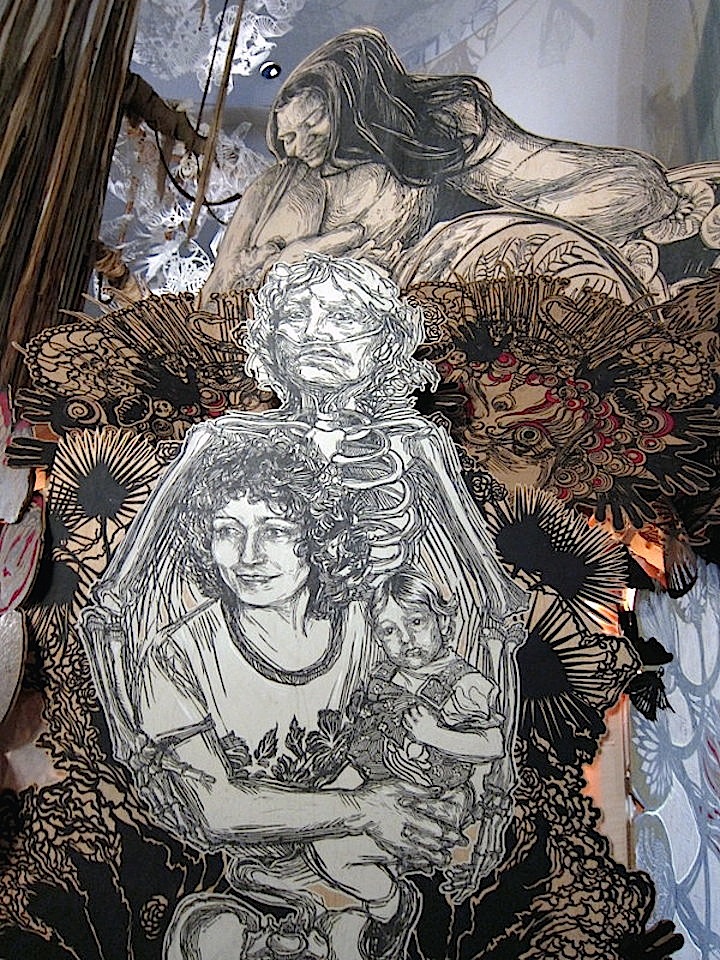 All of these elements create an immersive, engaging and beautiful environment.  And in a short video on view in the gallery space, Swoon describes the many processes involved in the creation of this epic work, including dying the tree fabric, transporting the boats and painting the rotunda walls using a fire extinguisher.  Reflecting both societal and environmental issues, the remarkable Submerged Motherlands continues through August 24.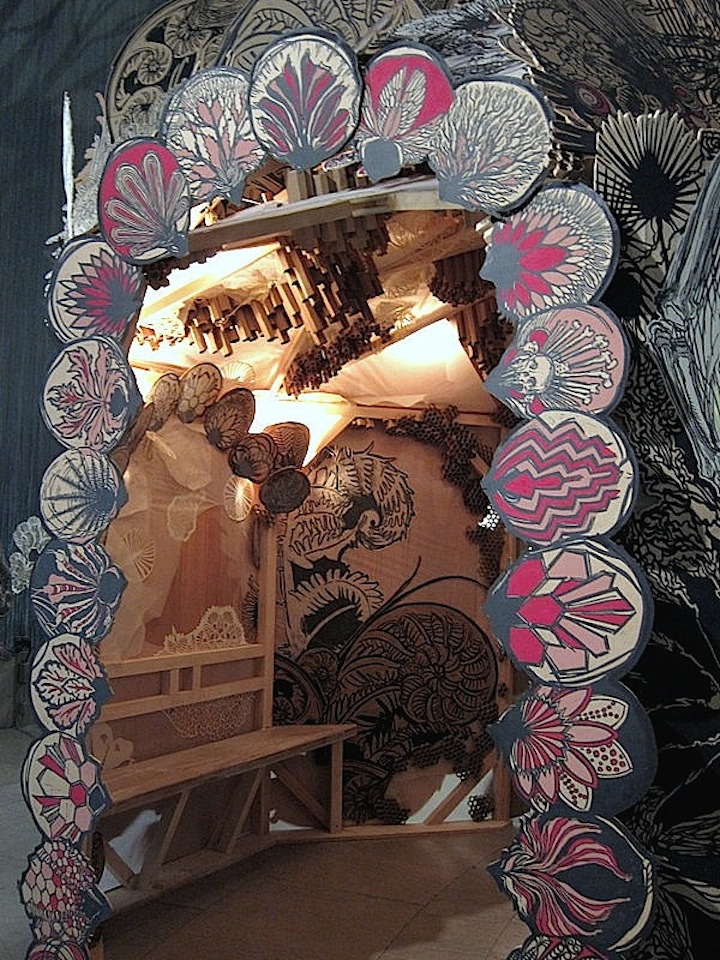 Upcoming events include tomorrow's Members Family Day with Swoon and June 12th's celebration with Swoon and her collaborators of the work on view through film, music and performance.
Photos by Rachel Fawn Alban