You may have seen 0H10M1ke on the streets of NYC or at a public event where he creates instant matchbook portraits of strangers he meets. We discovered him at work on his serially numbered one-minute portraits at the opening of LA2's solo exhibit at the Leila Heller Gallery this past December.  We recently had the opportunity to find out more about him.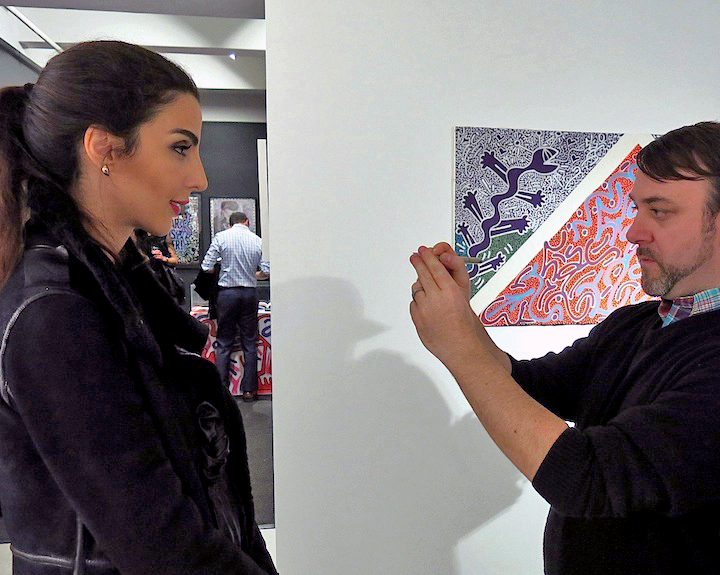 When did you begin drawing? Is this something recent?
I never had a formal art education, but I've been drawing all my life. I started way back as a kid in Ohio. I can't remember a time when I wasn't doodling or sketching on some surface.
When did you first come to NYC? And what was your initial experience like?
I moved here in 2002, and I became involved with a cult. I gave two years of my life to it, and by the time I left it, I couldn't even draw a circle. I knew then that I had to reinvent myself.
How did you go about doing that?
The year of my 30th birthday – in 2006 – I did 1,000 drawings.  I started my matchbox series of portraits, and my work was featured in a show in Williamsburg. I completed portrait 10,000 on June, 2011 at Governor's Island.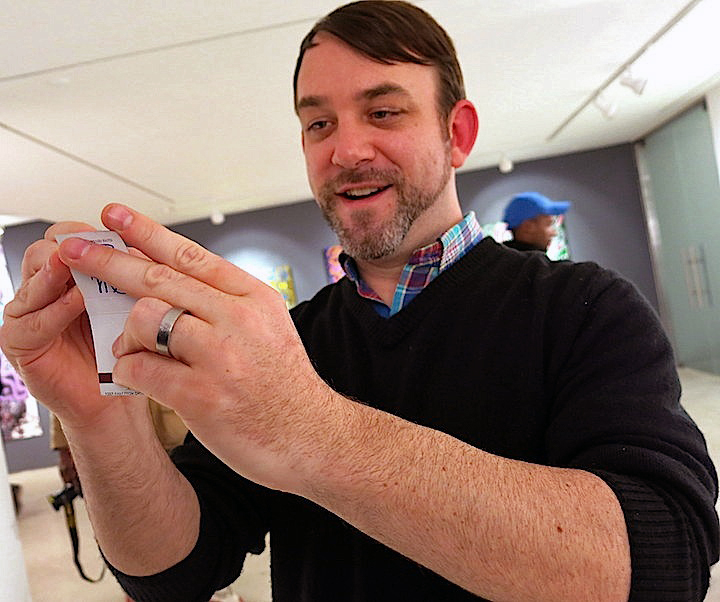 Have you continued to exhibit your work?
Yes, I've exhibited in a range of places from Berlin, Germany to Governor's Island here in New York City.
What inspired you to create your artwork in public settings – where you interact almost entirely with strangers?
My inspiration came from seeing UFO's work on NYC streets.  I love the way his iconic character surfaces unexpectedly.
These days, about what percentage of your time is devoted to art?
About 50%. I am a social worker by profession.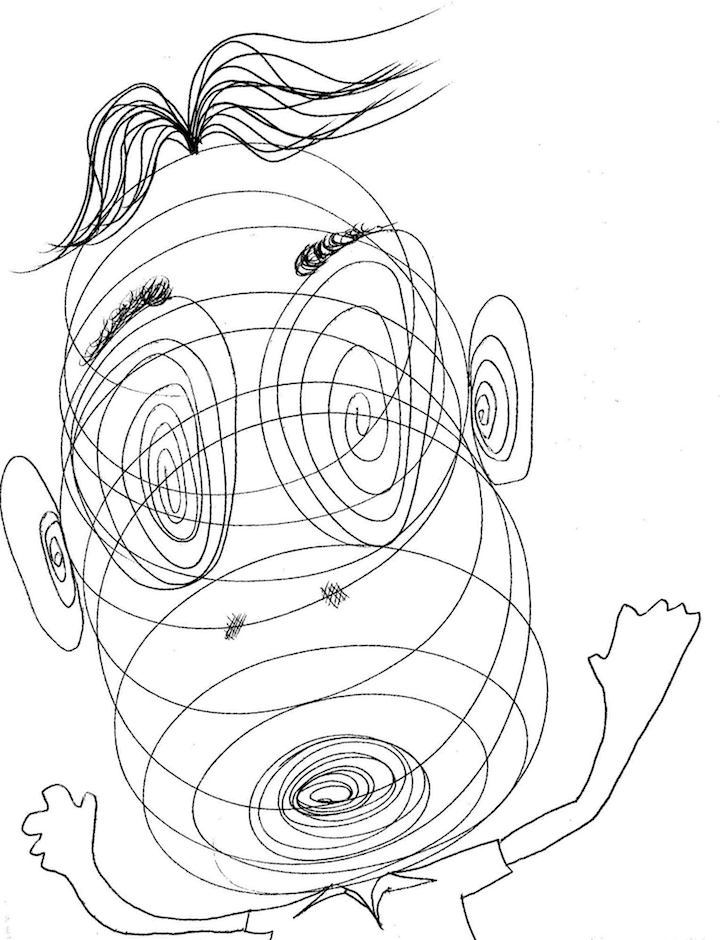 How has your work evolved in the past few years?
I began with one-line drawings and I have moved to color, digital and live drawings that I incorporate into performances.
How does your family feel about what you are doing?
My family loves me, but I don't think they get it.
Any other interests?
Music. All kinds of music. I draw to music. It's all about art and music. I create live drawings to the music of Comadante Zero, a Brooklyn-based electro funk music/art collective.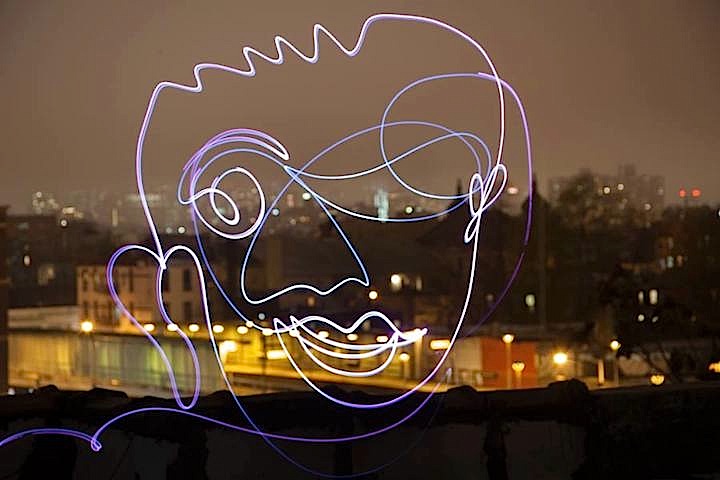 How do you feel about the role of the Internet in all this?
I'm over it. We've been oversaturated.
What do you see as the role of the artist in society?
I learned from Robert Henri how important it is to be a creator. According to Henri, the artist "enlightens and opens ways for better understanding."
What about you? What's ahead for you?
My goal is to create 100,000 matchbox portraits and tour with my band as its resident artist.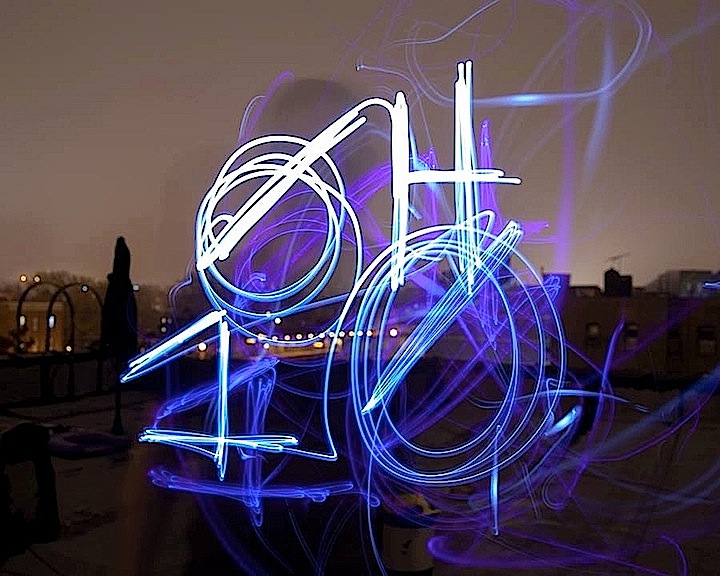 Editor's note: 0H10M1ke will be drawing live with Comandante Zero at The Rubin Museum April 4 at 7 PM.
Photo 1 and 2: 0H10M1ke at the Leila Heller by Dani Reyes Mozeson; photo 3: 0H10M1ke sketch, courtesy of the artist; photos 4 and 5: PhotosL1ght Graff1t1 projected onto Brooklyn rooftop by Oz Skinner