Currently featured in Style Wars 2, Devi has painted and DJ'd throughout the globe. I met up with him here in NYC.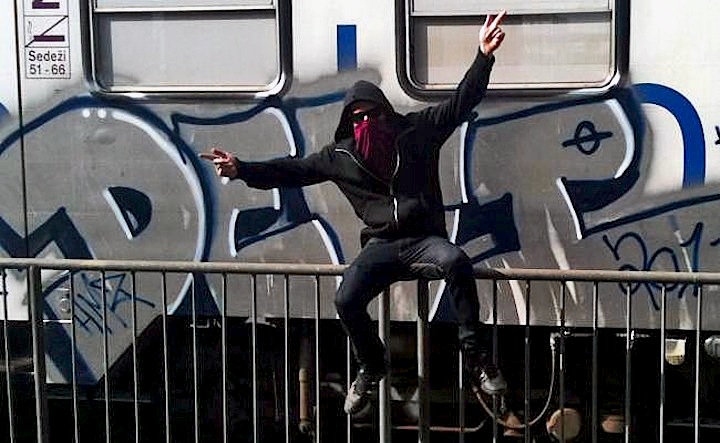 When and where did you first get up?
I grew up in Palestinian refugee camps, as that's where my mom's human rights work took us.  And so my first tag was on the outskirts of Jerusalem. Then when I was 16, we returned to London. And that's when I got heavy into trains. The best were "Messy Mondays." We stole paints, drank beer and hit the trains.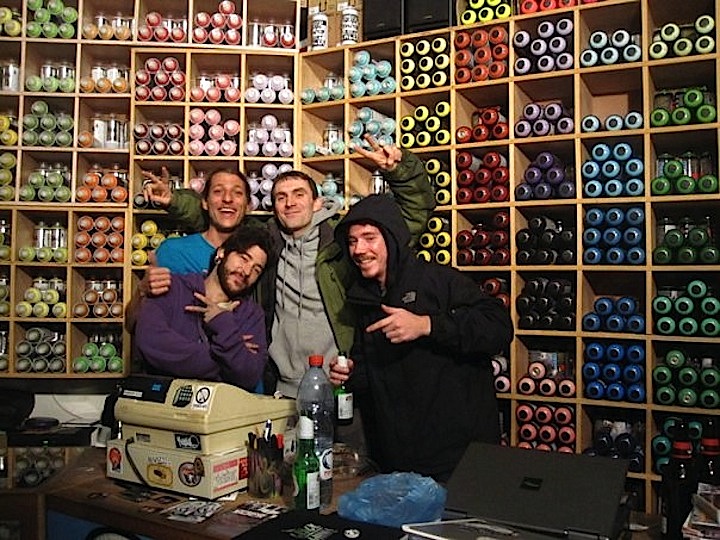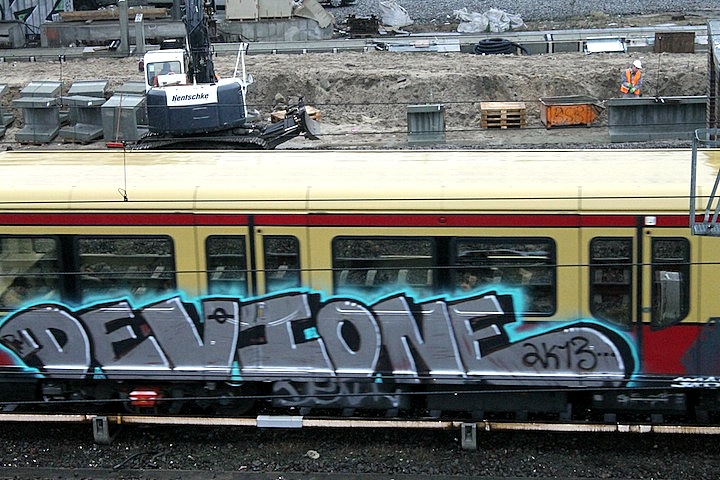 How does your mom feel about what you are doing?
At first she hated it. She worried about me, and she hates illegal activities. But she saw that there was no stopping me and that I was finding a way to survive doing it.  So she's come to accept it.
What percentage of your time is devoted to graffiti these days?
I'm always following it.  And I do graffiti workshops with kids in war-torn zones.  I've spent quite a bit of time in Ramalla, Nablus, Jenin, Jericho and Gaza.
What was that like? I'm curious about Gaza.
I loved working with the kids, but the place broke my heart. There's no money in Gaza. The city runs off generators, and it's run by a bunch of gangsters with grenades waging a "holy war."  I escaped weekends by going off to Jerusalem or Tel Aviv. But for those who live there – there is no escape.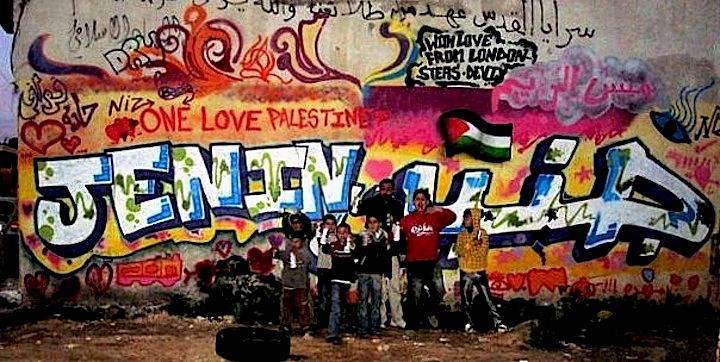 Have you any thoughts about the graffiti/street art divide?
There is definitely a divide. Graffiti is a lifestyle and culture. It attracts many angry people, along with those that just want to have fun. It's important for a writer to stay up and stay recognized — representing his crew and hood and keeping the writing element of hip-hop alive on the streets. I can't pretend to know what goes on in a street artist's heads. But I know it's a different mentality.
How do you feel about the movement of graffiti into galleries?
We all dream of making money some day from doing what we love. But if you're doing it for exposure or more fame, you're a toy.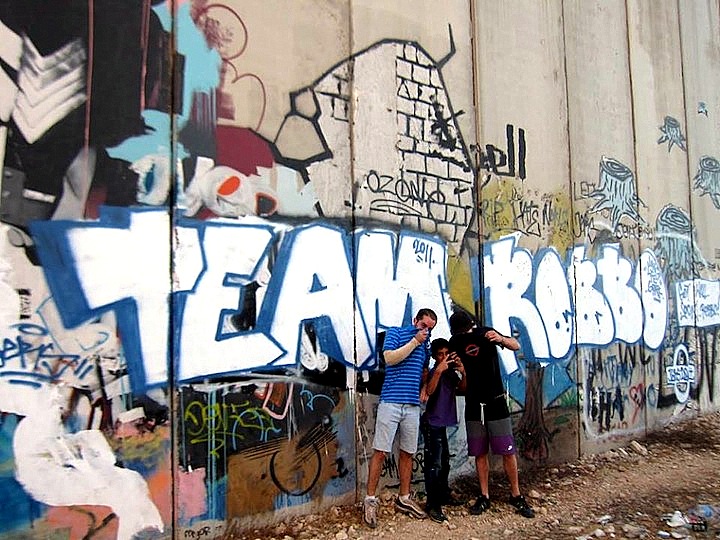 Have you shown your work in galleries?
I recently had an exhibit in Tampa, Florida of photos of my graffiti on trains.
What is the main source of your income?
I d-jay and I sell paintings.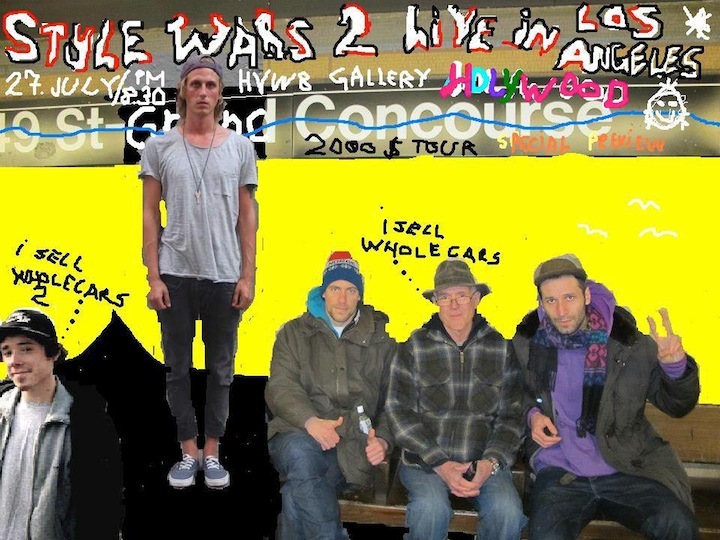 What brought you to the U.S.?
I'm featured in the independent film, Style Wars 2, and I came in for a private screening that Henry Chalfant had organized in Hollywood.  And — while here in the U.S. — I wanted to explore NYC, possibly play some DJ sets and go to the upcoming NYC premiere of Style Wars 2. 
What's ahead?
To continue to inspire the next generation to spread positive and creative energy.  It's more than just vandalism.
Interview by Lois Stavsky.  Photos courtesy of the artist. The graffiti shop pictured is Capzoola in Tel Aviv.