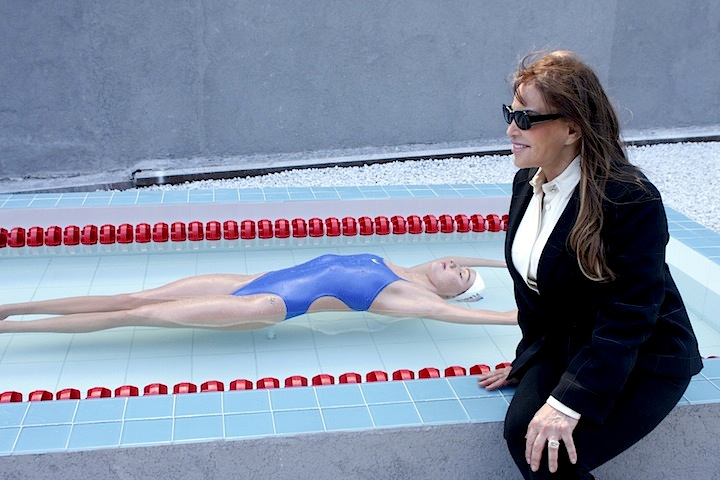 Among the six remarkable exhibits opening this Sunday, September 29, at Jersey City's wondrous cultural venue, Mana Contemporary, is an outdoor installation of Carole Feuerman's extraordinary lifelike sculptures. Included is the debut of her newest work — a sculpture of Olympic gold medalist Lauren Perdue floating in a pool.
Close-up of Olympic gold medalist Lauren Perdue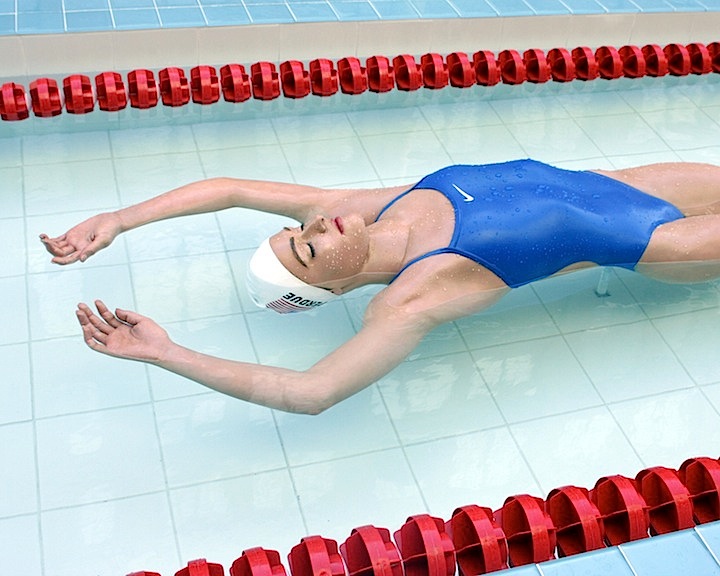 And here's a sampling of Carole Feuerman's other sculptures — all part of a series of swimmers and bathers — displayed on Mana Contemporary's exterior grounds:
Grande Catalina, 2005-2011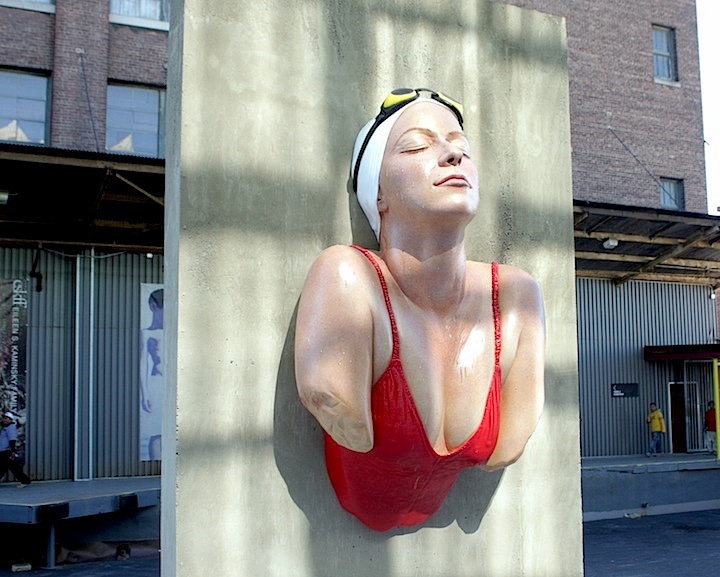 Survival of Serena, 2012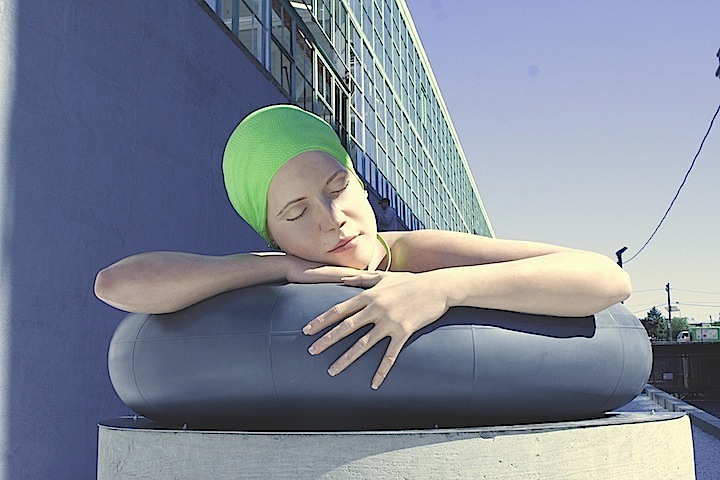 Monumental Shower, 2010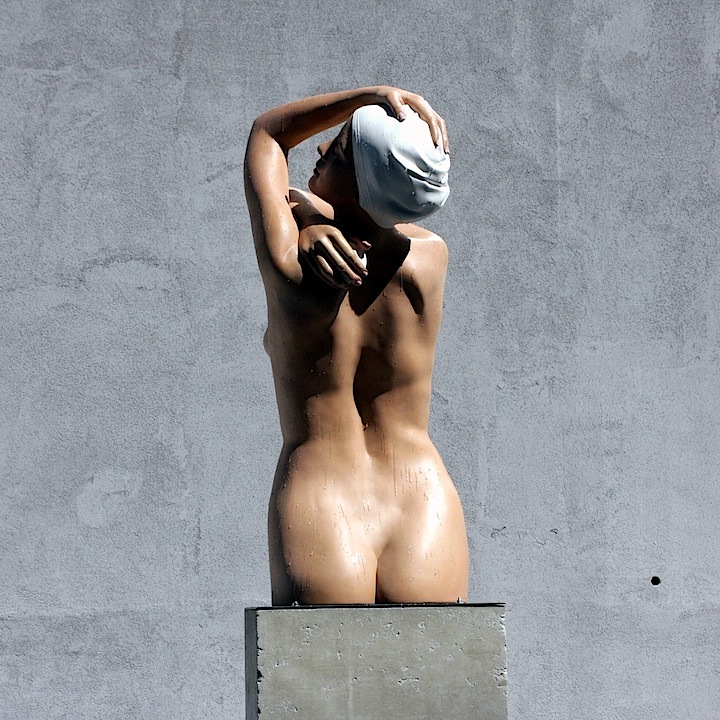 Quan, 2012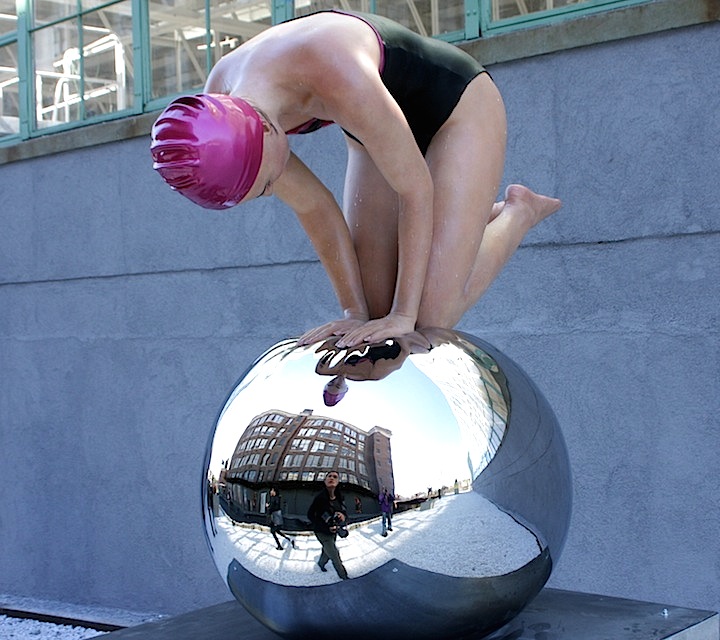 And greeting us as we enter the grounds of Mana Contemporary is The Golden Mean, a 16-foot male diver as he readies to do a back dive.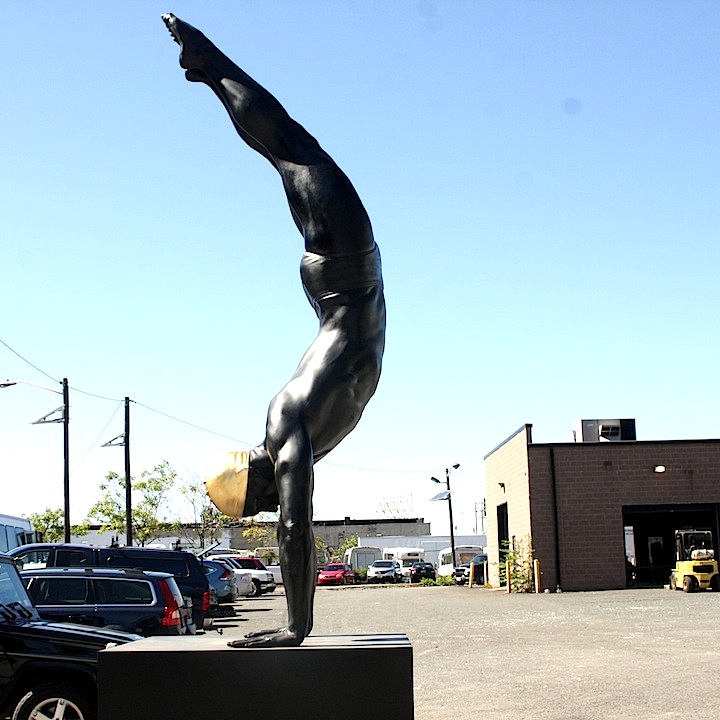 Also opening Sunday of particular interest to those of us who love public art is POP CULTURE: SELECTIONS FROM THE FREDERICK R. WEISMAN ART FOUNDATION.  Among the artists featured with a strong presence on the streets are: John Matos aka Crash, Retna, Keith Haring and LA2. Located at 888 Newark Avenue in Jersey City, Mana Contemporary is a short ride from downtown Manhattan. This Sunday shuttle buses to Mana Contemporary are available every half hour starting at 12:30 pm from Milk Gallery at 450 West 15th Street.
All photos by Dani Reyes Mozeson