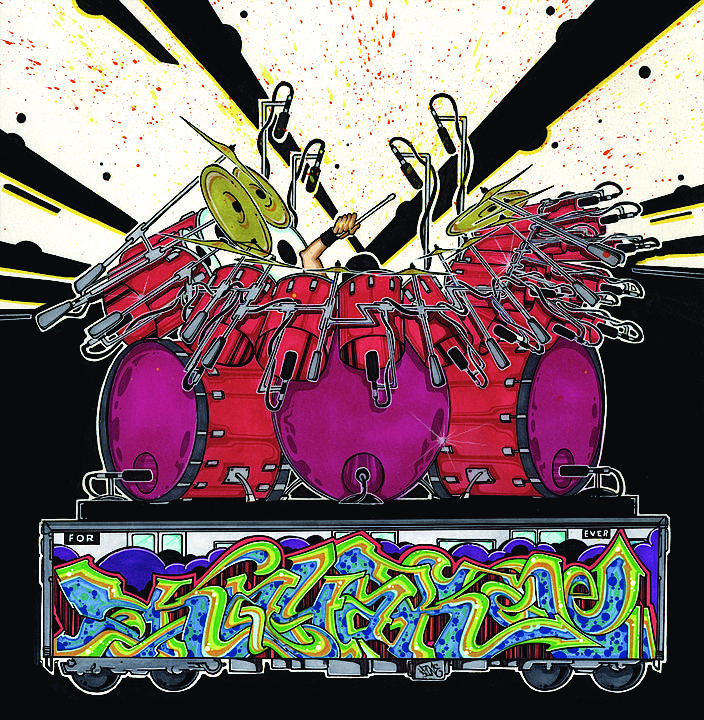 While graffiti is largely identified with hip-hop, for Louie "KR.ONE" Gasparro graffiti has been synonymous with rock and roll. "Art transcends any fixed style stereotypes," comments Louie, in reference to his two greatest passions: graffiti and rock music.

Tomorrow evening the Queens-based master hand-stylist – whose artworks have been featured this past spring in Christian P. Acker's Flip the Script Book Release and Art Show at Reed Space and in a solo exhibit at 5Pointz — celebrates his love of art and music and his talents for creating them both.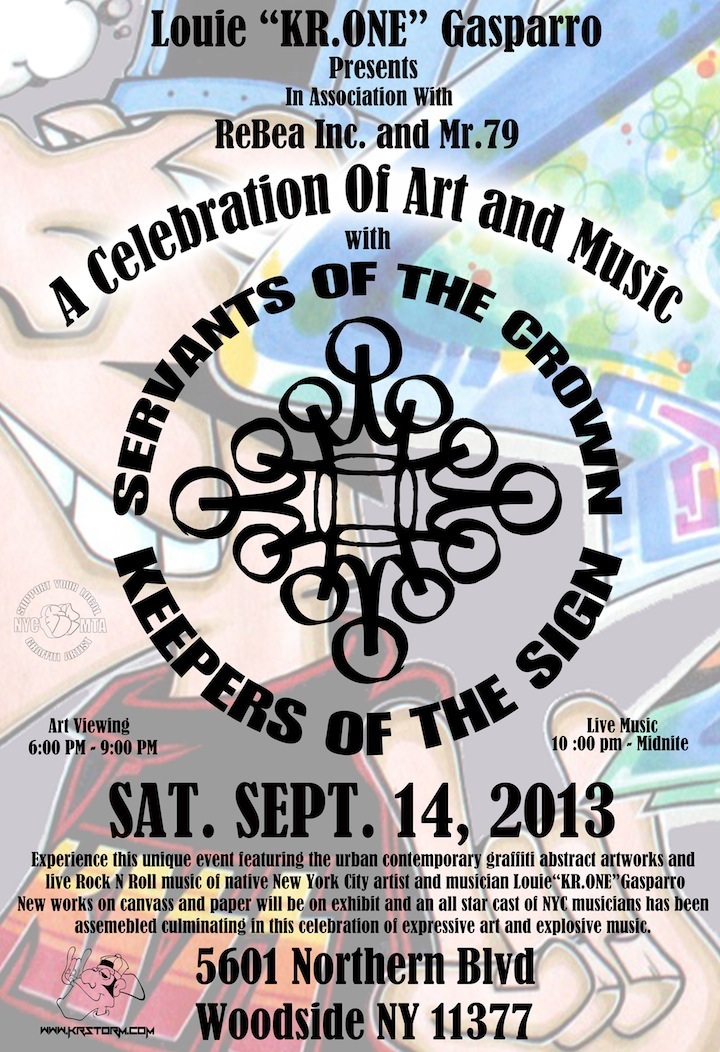 Along with showcasing new works on paper and canvas, Louie will perform in a musical ensemble with several of his musician friends.
"Celebrating creativity," Louie explains, "is a celebration of life."
Photos courtesy of the artist